One of my top tier favorite activities is grabbing a little glass of wine and strolling around the opening of a new art exhibit. We have NASA level talent in Birmingham and you can discover all of it as local art galleries reopen.
1. Art Alley
Art Alley is open for in-person visits. The studio represents original paintings and sculptures from local and Southern artists.
Where: 109 Broadway St, Birmingham, AL 35209
Hours: Tuesday, Wednesday + Thursday 11AM-4PM | Friday-Saturday 11AM-3PM | By appointment outside normal business hours
Contact: 205.879.1105 | Facebook | Website
2. Ground Floor Contemporary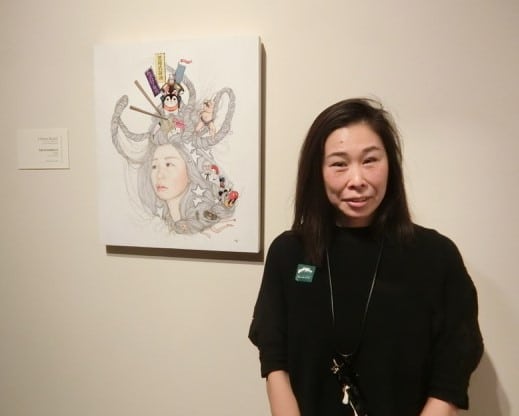 The cooperative art gallery is open following state and county guidelines as well as allowing only three guests at a time into the gallery. Don't miss their current exhibition, Adieux, a series of works by Jennifer Marshall, Miriam Omura, and Leah Thornton. Or, tour the gallery virtually.
Where: 111 Richard Arrington Jr Blvd S Birmingham, AL, US 35233
Hours: Sunday 1-4PM | The first Thursday of the month from 5-8PM | By appointment outside normal business hours by emailing jenniferlgmarshall@gmail.com
3. Studio 2500
While current events are on hold, the gallery is currently sponsoring a project entitled The Arc of Justice. Learn more about this historical project that will travel around the world for the purpose of bringing communities together. You can also support the fine art gallery by purchasing merchandise or donating through their website below.
4. VINEGAR
VINEGAR has a lot of exciting events and exhibitions for you to enjoy. They are currently allowing three visitors in the space at each time, however, visitors are welcome to wait outside in chairs under the covered walkway. Masks both inside and outside the studio are required and hand sanitizer is provided
Upcoming events
October: Carey Fountain, Elevation vs. Infatuation,is on view until October 17, 2020. Vinegar Contemporary will be open for gallery hours on Wednesdays 10/7 and 10/14
November: Jasper Lee, Cobweb Codex, will be on view from November 6–21, 2020. Opening Reception November 6, 5-7PM. Gallery Hours on Wednesdays 11/11 and 11/18
December-January: McLean Fahnestock, Those are the Views, These are the Vistas, will be on view from December 11, 2020 until January 23, 2020. Opening Reception December 11, 5-7PM. Gallery Hours TBA.
VINEGAR is run on volunteer labor, so if you can't make it to an event but want to ensure you'll see future ones (trust me, you do), donate online or shop their merchandise.
Where: 701 37th St S #12 Birmingham, AL, US 35222
Hours: Wednesday 5-7PM throughout the duration of autumn 2020 exhibition and by appointment for all exhibits
5. Canary Gallery
Downtown Birmingham's neighborhood art gallery is reopening with new hours beginning October 7. Drop by for a glass of wine and browse or consider reserving the beautiful space for an event.

Looking for more galleries to check out? Head to our previous article. Did we miss someone? Let us know on social @BhamNow on Facebook and Instagram, or @Now_Bham on Twitter.