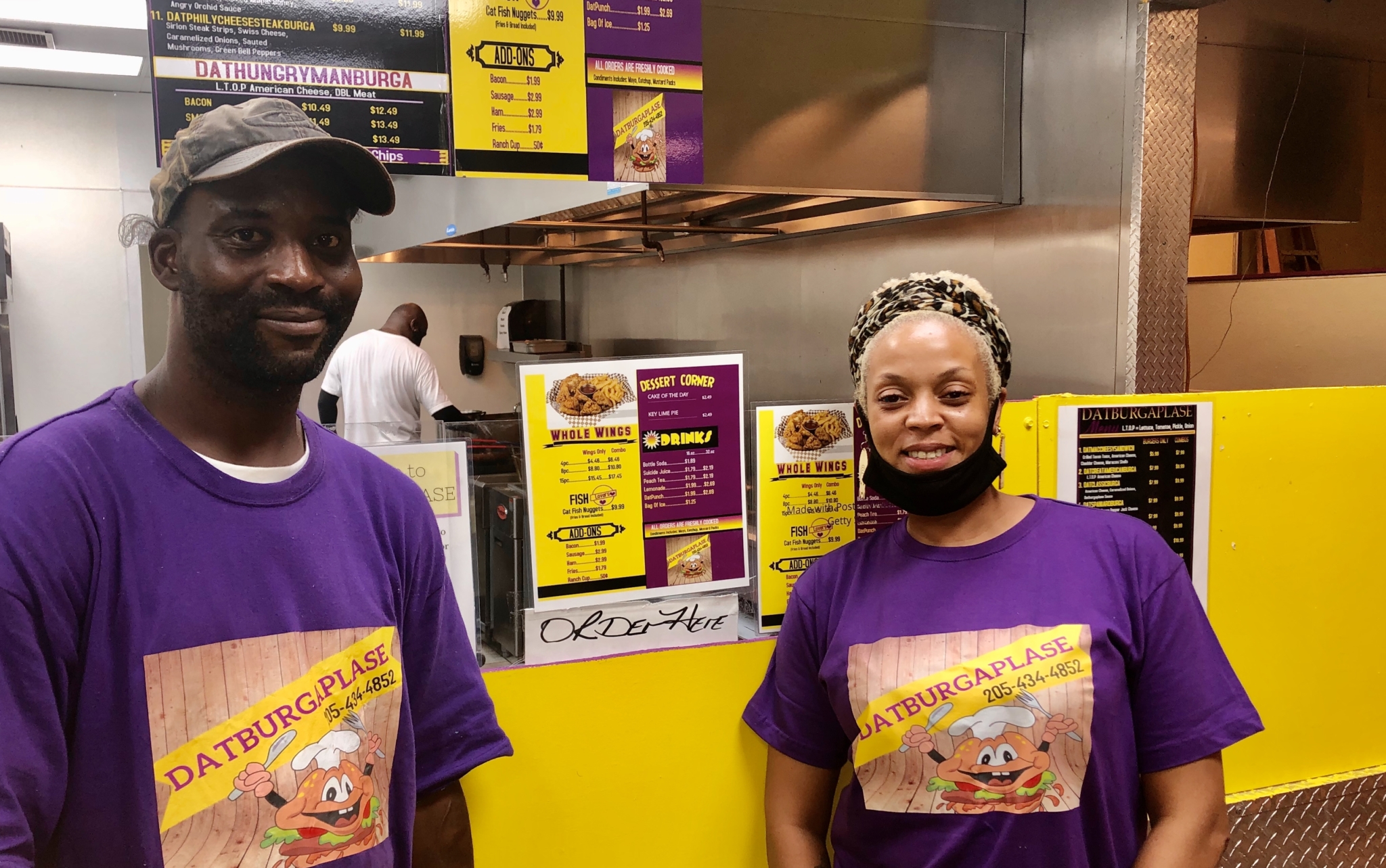 What is Datburgaplase?
That was the one question on my mind, while I drove out to Bessemer to interview Melanie Benjamin, the owner of Datburgaplase, the new burger joint in the "Marvel City" that opened in August.
I got the answer. But first things first. Let's talk burgers.
All Handcrafted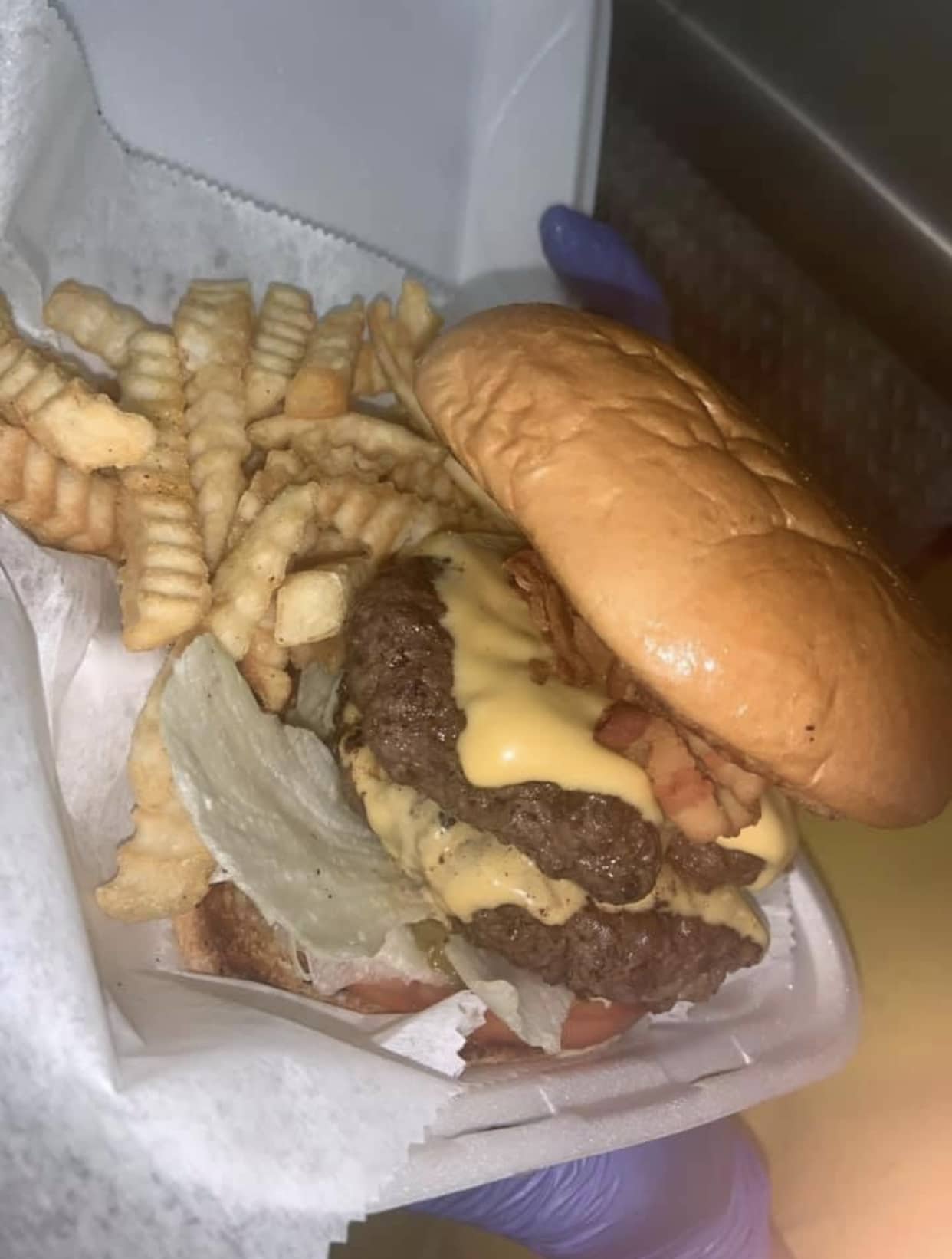 If you are a serious burger connoisseur, Datburgaplase is the place for you. They offer 11 different kinds of "burgas" on the menu. Not all are hamburgers. There are fish, chicken, vegan and mac and cheese burgas on the menu too.
According to Melanie the top seller is the Jack Daniels Burga, followed by the Maple Bacon Burga. Every burger is handcrafted and the beef is a half a pound.
I tried the Classic cheeseburger and it was fantastic. No "where's the beef moment." This was a real burger with plenty of meat and cheese – no skimping. I can't wait to go back to have a Jack Daniels burga.
The Name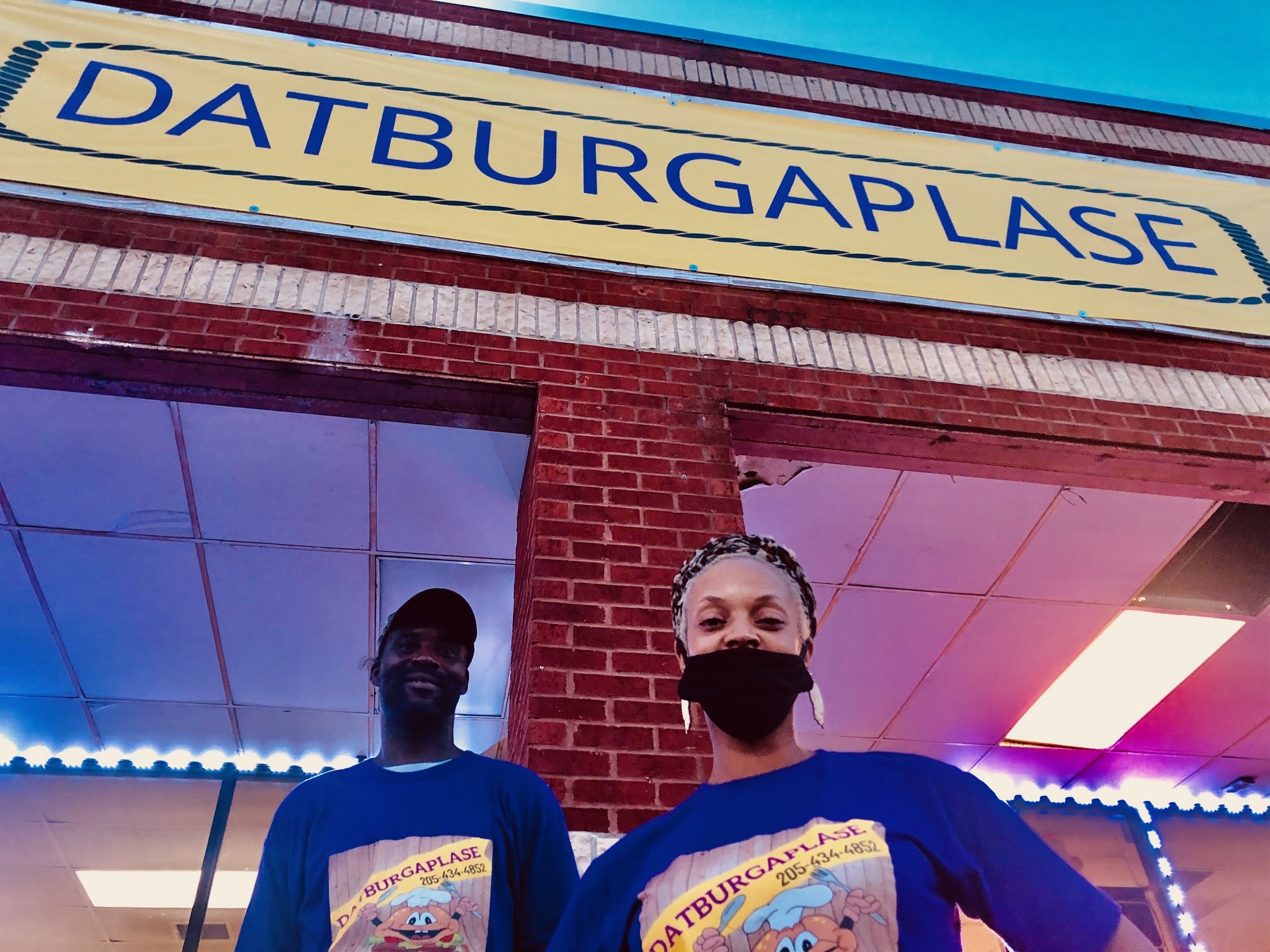 I've got to say that despite arriving right at closing, Melanie, a Bessemer native and her staff were welcoming and very friendly. After getting all the details about her burgers, I asked the question we were all waiting for – How did you come up with the name?
She said. "I couldn't come up with a name that's the thing.  I knew I was going to open up a restaurant but I wanted a name that was going to stand out- it had to pop!    
So my daughter kept saying what about "that" Burger joint?  And it struck me – That Burger Place.
And she said how are you going to spell it? That is not unique.  So, I changed the spelling.  
Instead of That – I made it Dat.  You see, I'm her from Bessemer, and our words are slurred, so we don't pronounce everything correctly,"  Melanie said with a laugh. 
So, the rest is history. The new burger restaurant became Datburgaplase!
Best Burgers in Alabama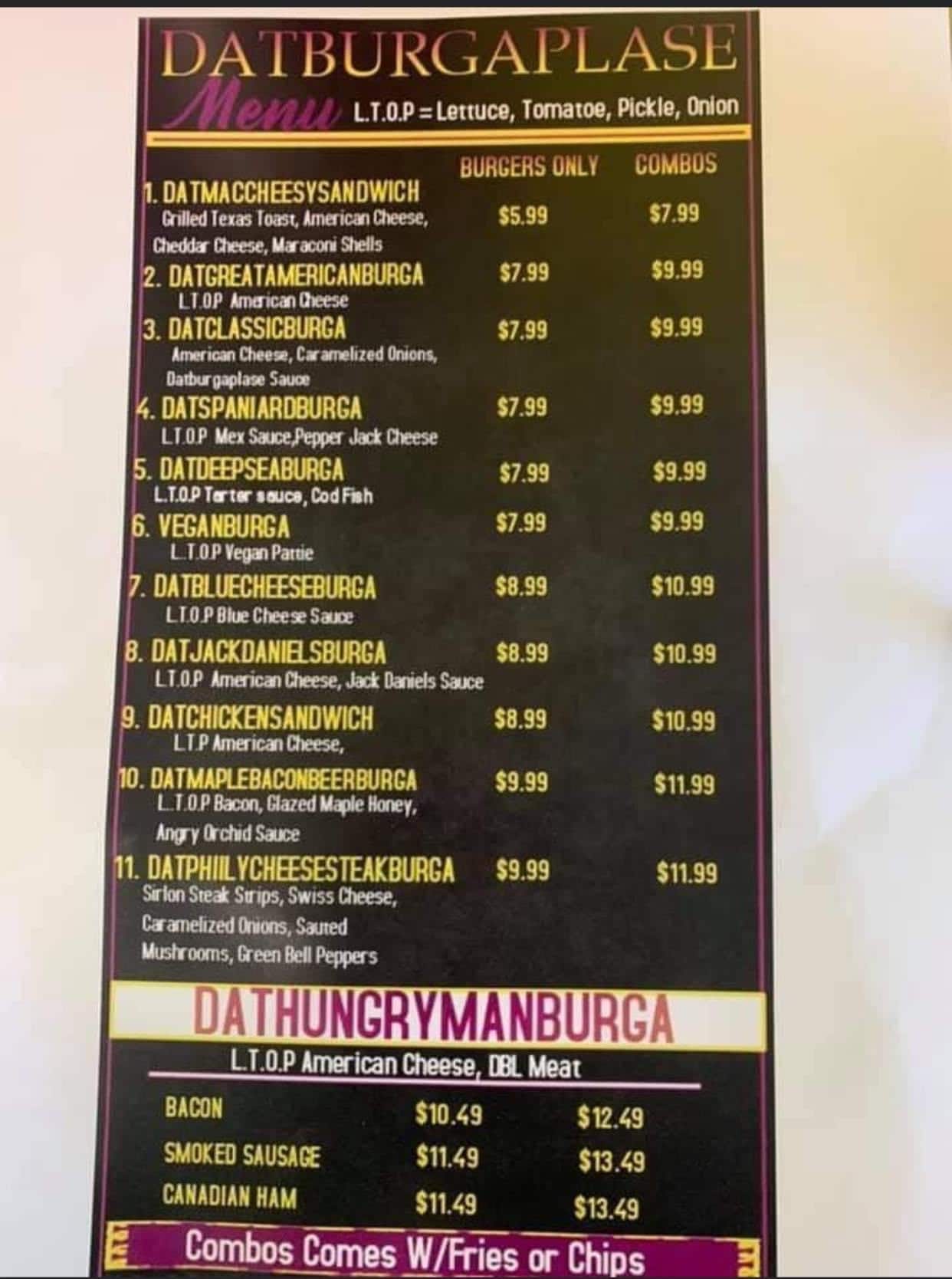 If you are in search of the Best Burger in Alabama – make sure to add Datburgaplase to your list.
The burger joint is located at 1400 9th Ave N Bessemer, AL 35020 in the 150 Plaza. They are open from 11:00am to 7:00pm Monday through Saturday. They are closed on Sunday.
"Come by – we are going to give you the best burgers in the state of Alabama," declared Melanie.