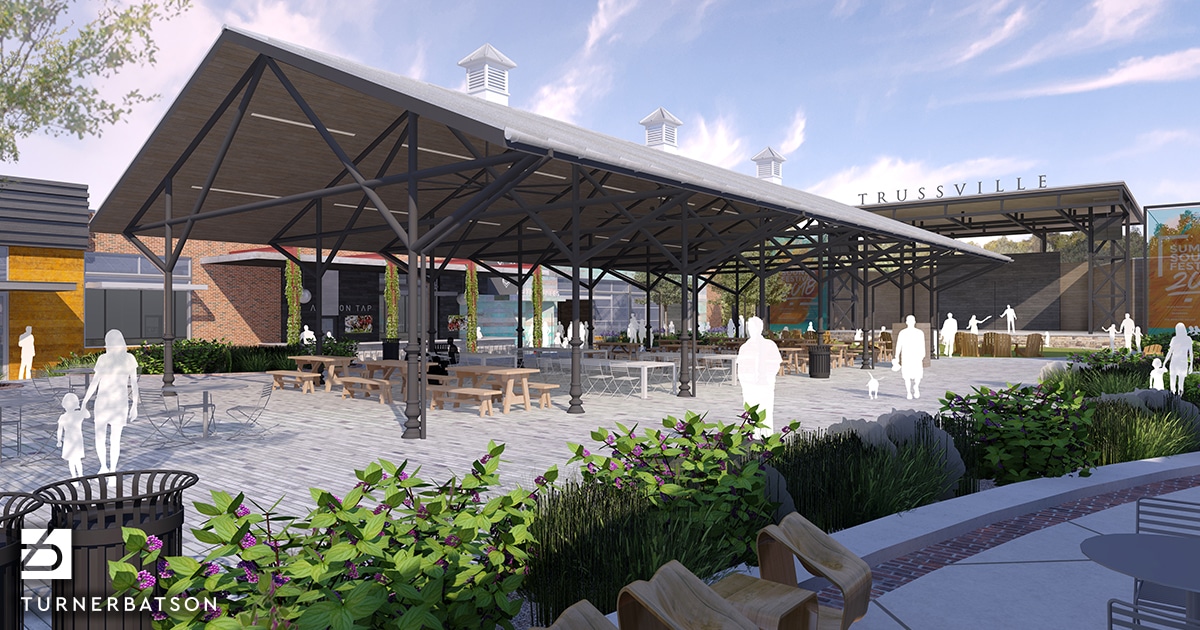 We've been watching the developments in Trussville and the growth of entertainment districts across the Greater Birmingham area for some time now. That's why we were so excited to get ahold of the gorgeous renderings for the Trussville Downtown Entertainment District. Keep reading to take a look and to learn more.
Who's behind the Downtown Trussville Entertainment District?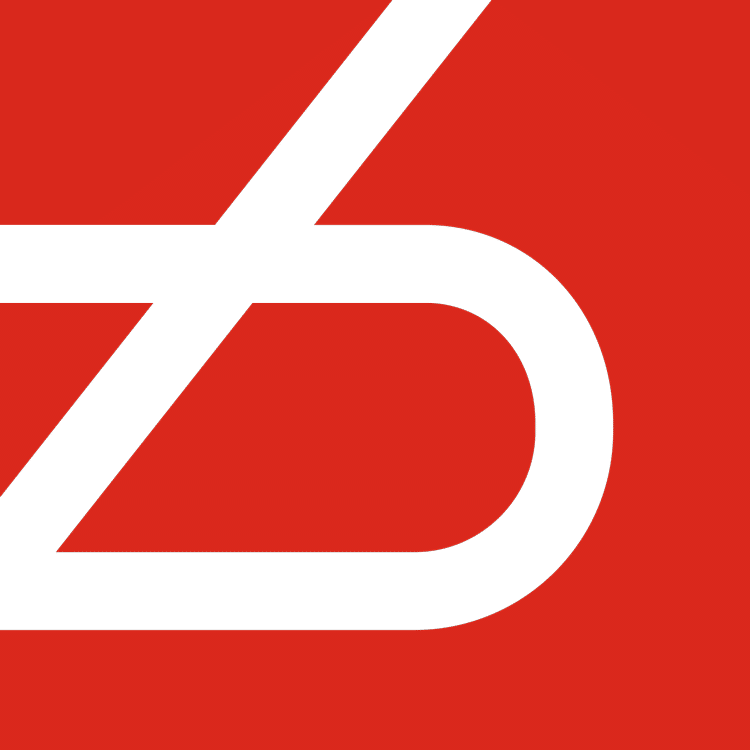 Liberty Park-based TURNERBATSON is the architecture firm that created all these gorgeous renderings and the design for the project.
Scott Plummer of Retail Specialists is working hard to fill all the new spaces with just the right tenants. If you've got a business and want to get in on the action, reach out via email or give him a call: (205)913-2054.
The Downtown Trussville Entertainment District is right in the heart of Trussville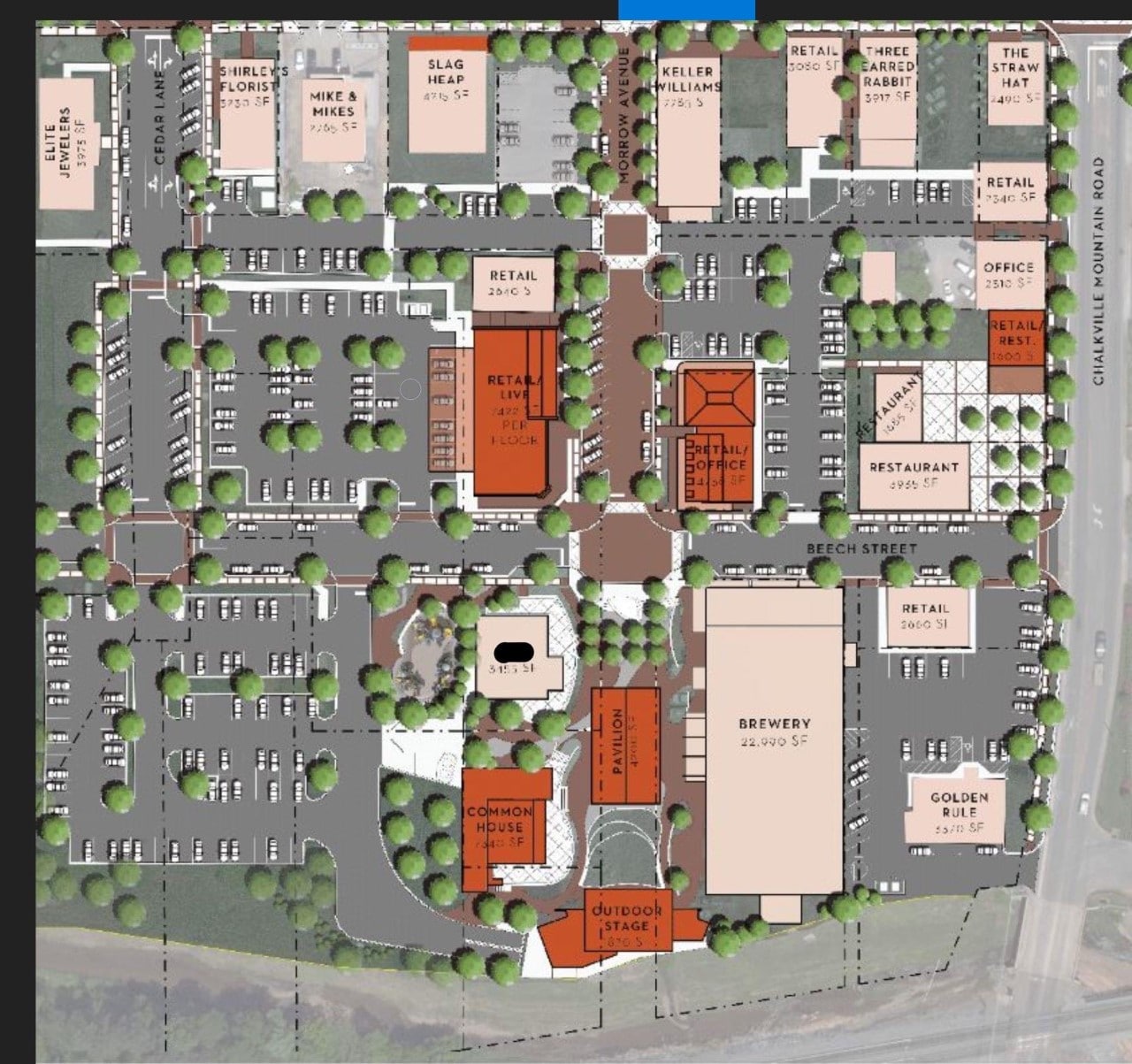 If you've ever driven down Highway 11 through Trussville, you've come to a point where everything suddenly starts looking super-cute and with an old-fashioned downtown feel. That's where the entertainment district is located.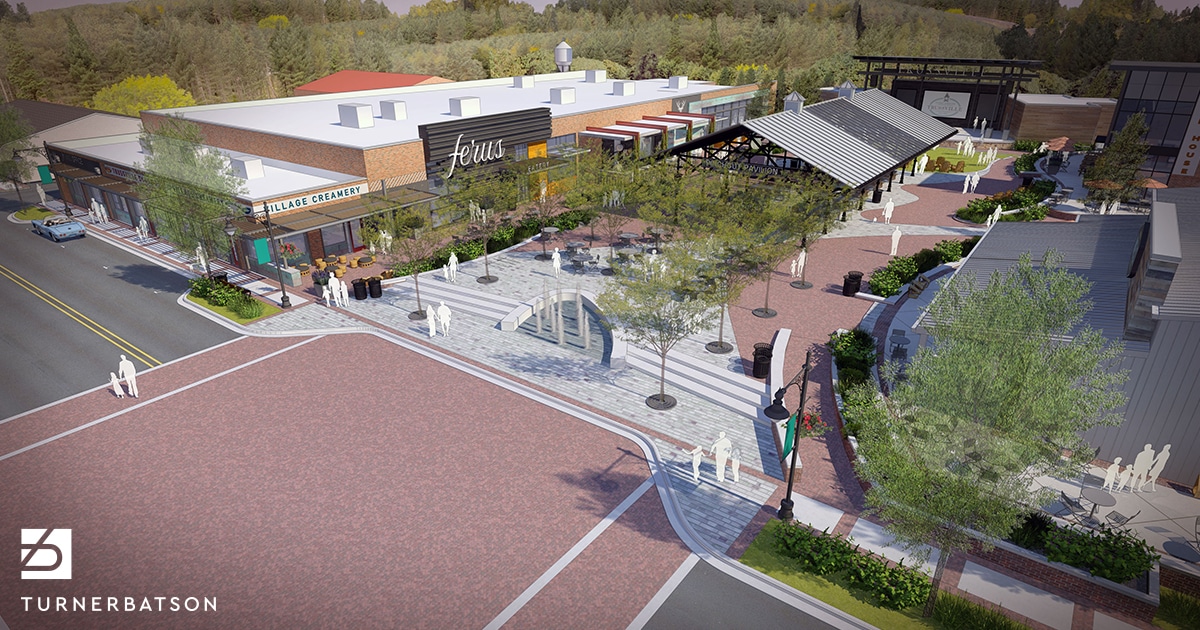 More specifically, the 12-acre site is right at the corner of Highway 11 and Chalkville Road. In addition to familiar favorites like the Three Earred Rabbit and Ferus Artisan Ales (the area's first new tenant), you'll also find some new favorites like Cookie Dough Magic and The Filling Station, according to TURNERBATSON's website.
There will be places for community events, including green spaces
A stage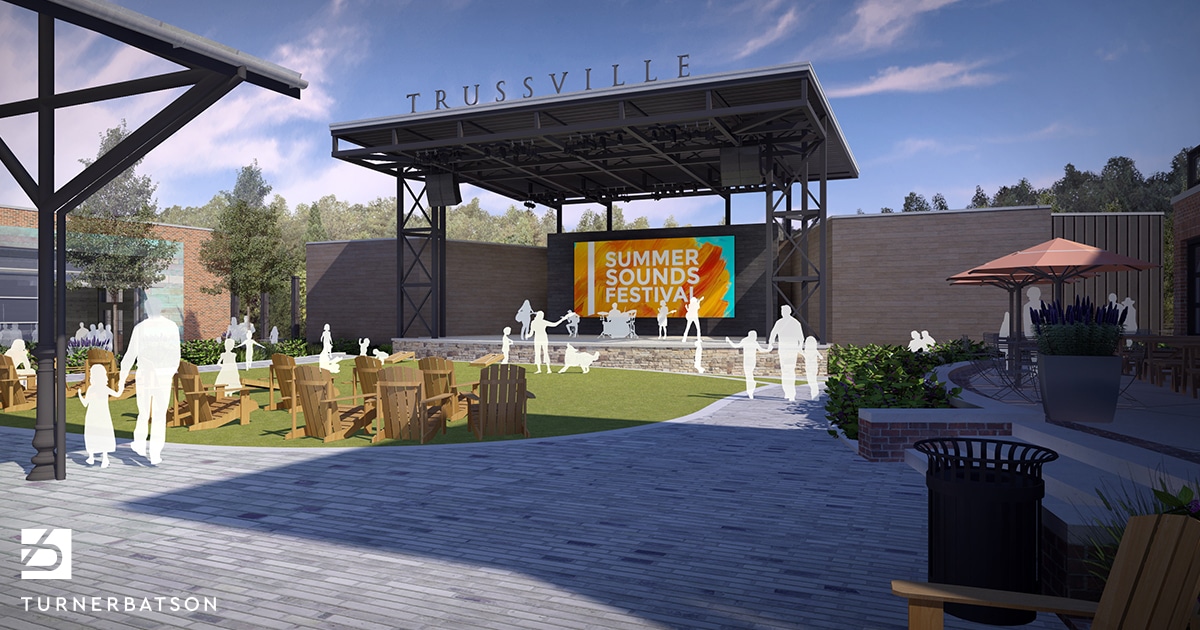 According to TURNERBATSON's website:
"The central elements of the new entertainment district are the stage and pavilion. The focal point will be a 27-foot wide LED video wall, which will allow the stage to be used year-round for family movie nights, concert simulcasts and screening sports events. The stage will also host city events and large concert performances for up to 2,500 attendees."
The pavilion sits right in the middle of the event space and provides much-needed shade for events and eating. Bonus: there will be large fans to keep people cool during Alabama's sweltering summer heat.
Walkable areas with shopping, restaurants + more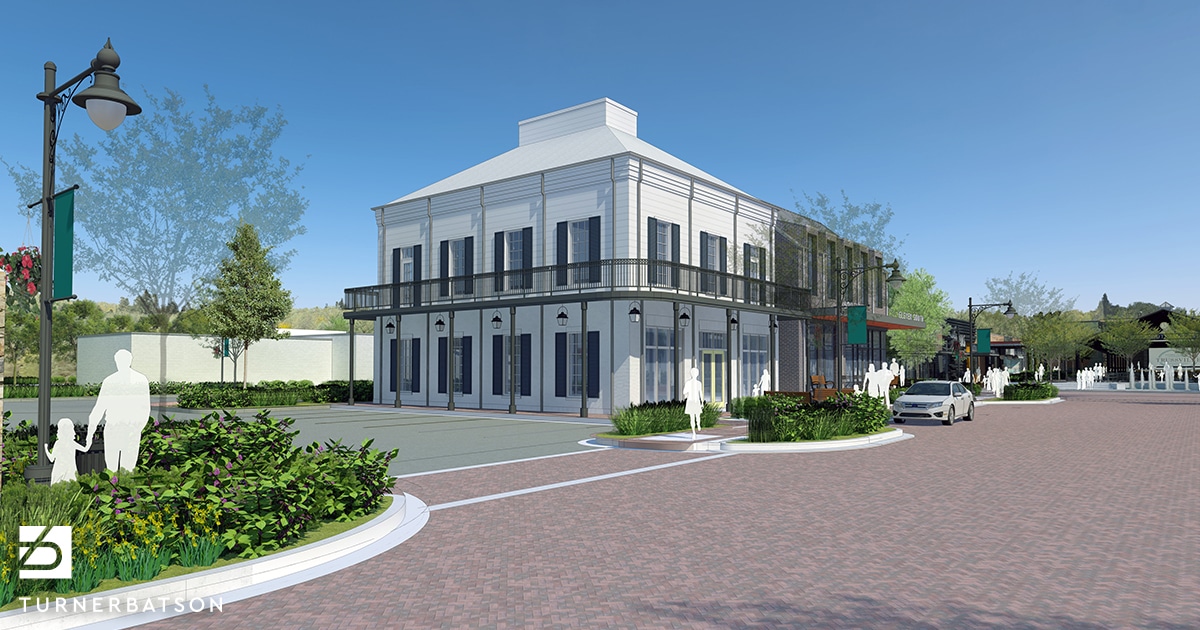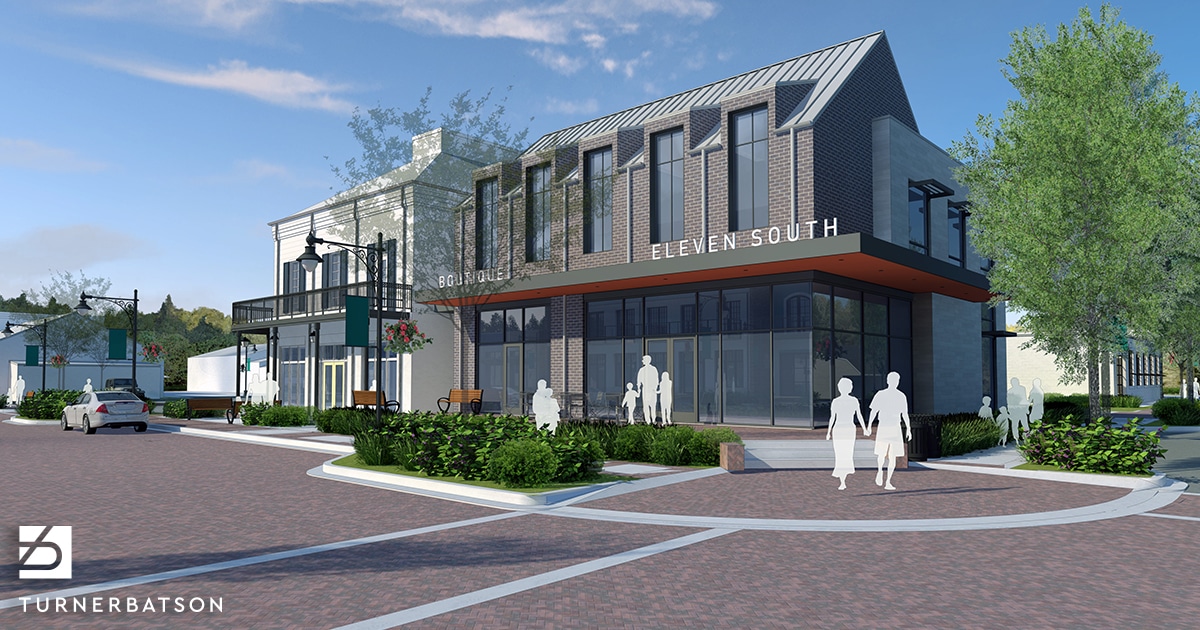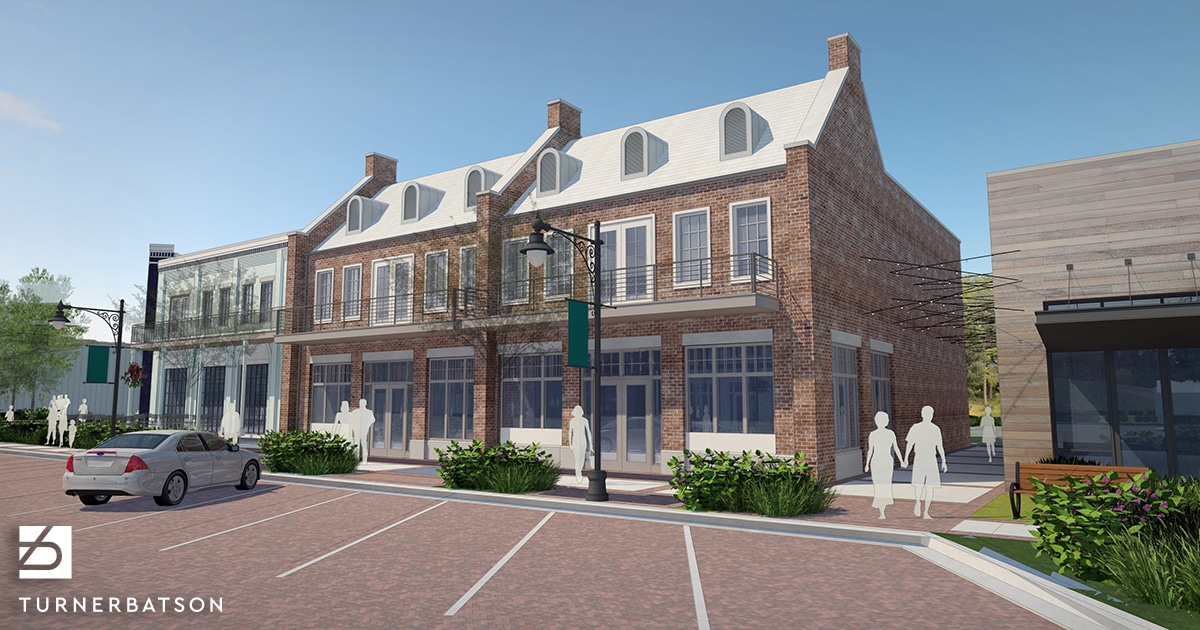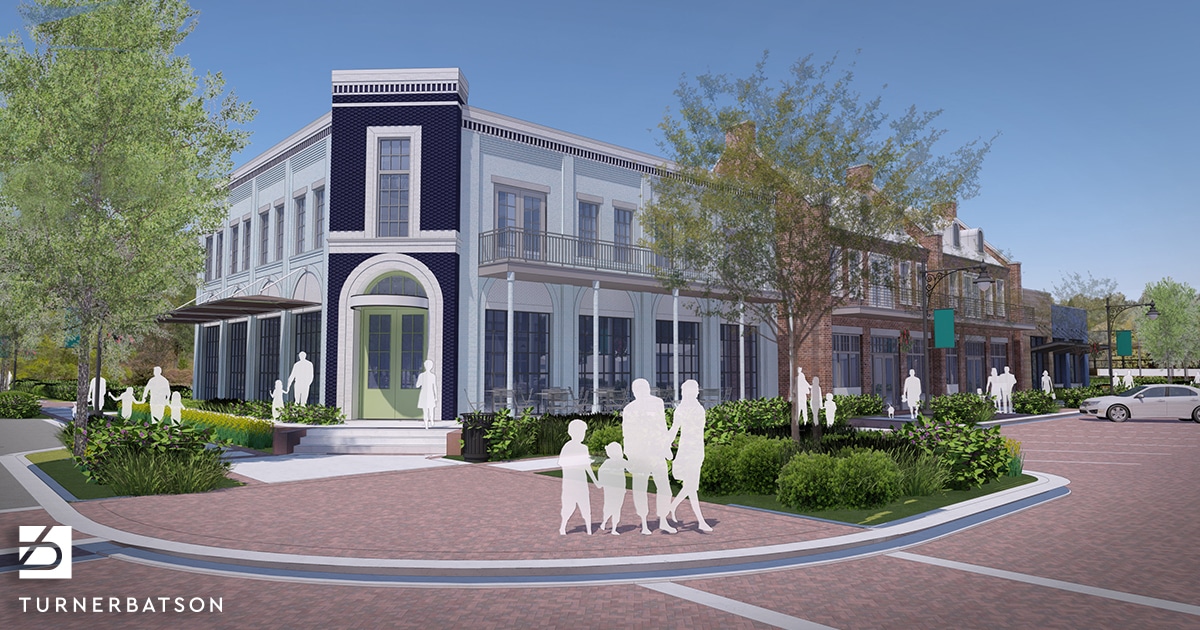 And new public parking lots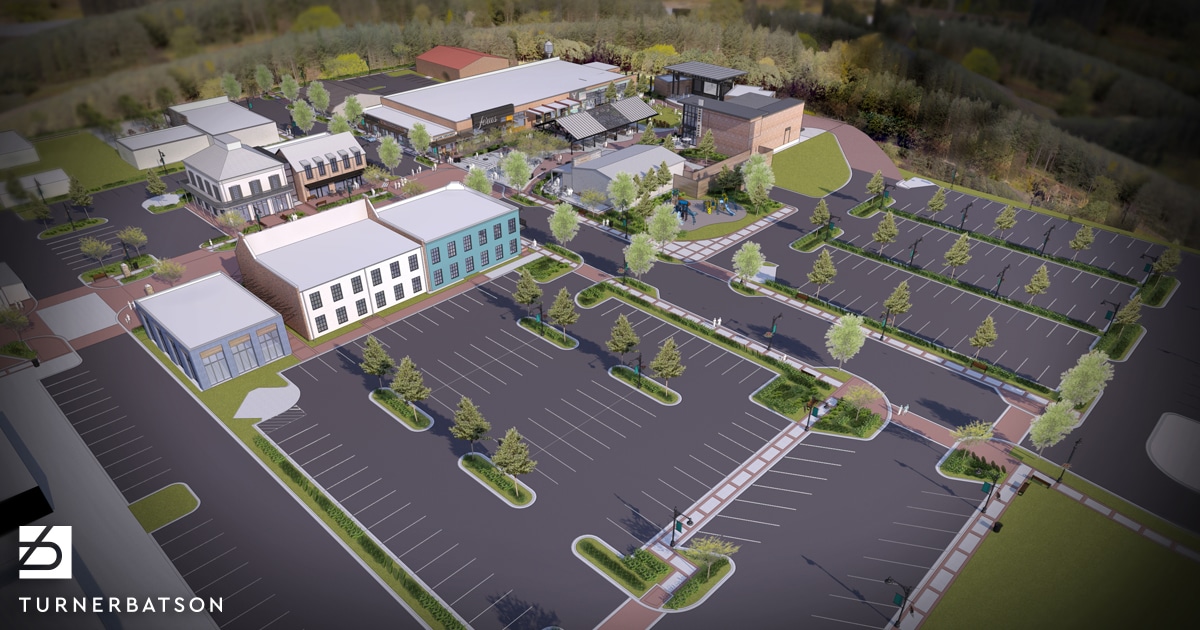 There will also be bike racks and benches and all the sorts of things that make a space like this fun for all different types of people.
Now tell us, Birmingham, what do you think of Trussville's new Entertainment District? Tag us @bhamnow and let us know!