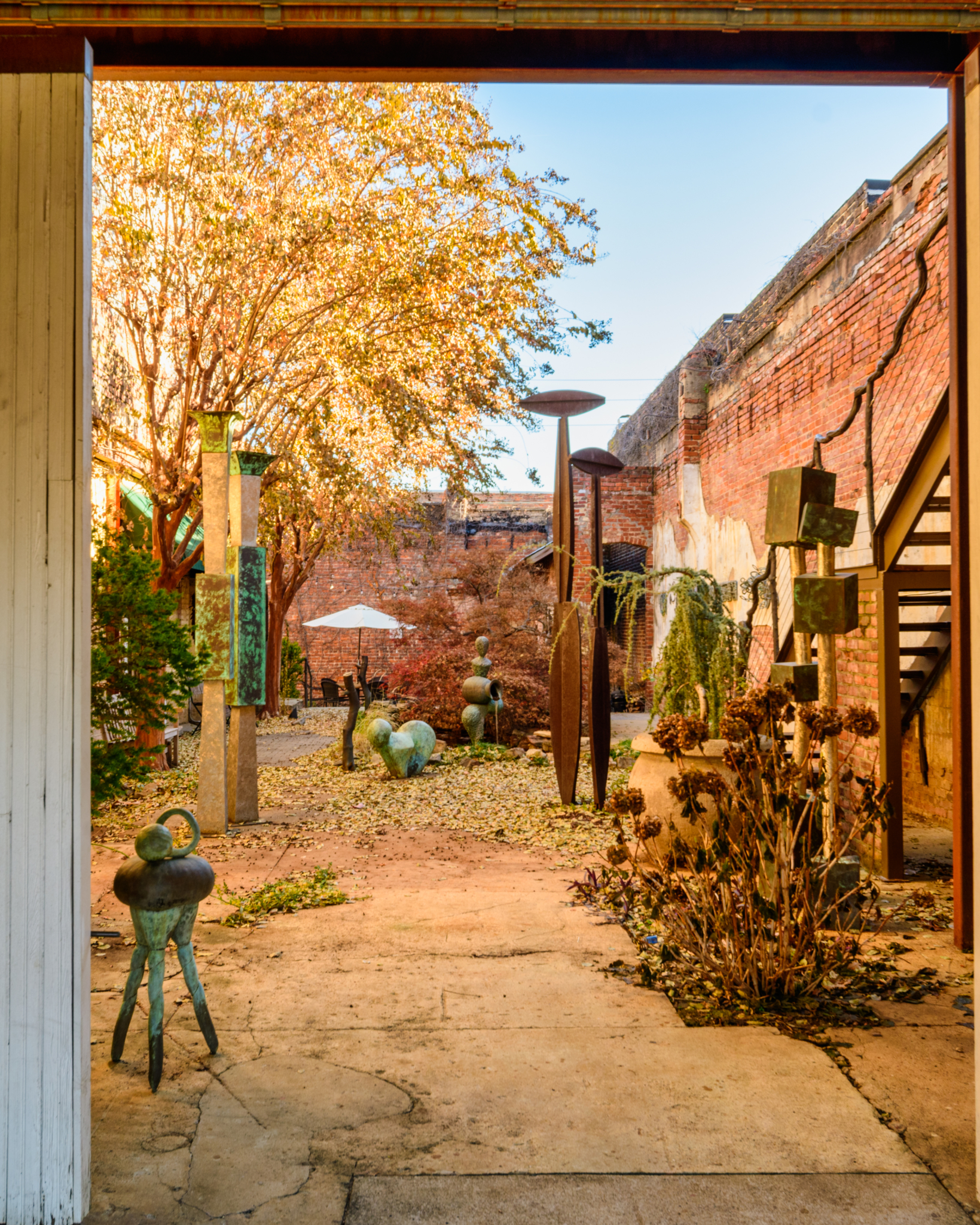 Though you may not know the man, you definitely know his work. The modern, giant nuns in front of St. Vincent's Hospital, the teacher and students at Altamont School and many other iconic sculptures are all made by Brad Morton at Morton Studios on 2119 1st Ave South. Now, he's packing up and moving his work to different areas in the city—including The Thomas Project. This comes on the heels of City Trail View LLC purchasing his studio property on the Rotary Trail.
Shifting puzzle pieces
Brad Morton has owned a large chunk of 1st Ave. South and 22nd St. for nearly three decades. His unusual urban living quarters on the corner include a stunning courtyard in the middle, full of his own art, with part of the property used as his personal studio.
The move from this space is what you might call a win-win situation. City Trail View LLC, a new group formed by Dick Schmalz, President at RGS Properties, and partners, purchased Brad Morton's studio at the perfect timing.
"I'm excited about all of it, I really am. It's just turned out to be a good thing for everybody involved. The people that are buying my property are excited about it and I'm excited about being able to move into a smaller location right next to my courtyard and work there."

Brad Morton
Brad is moving the foundry equipment housed in his current studio to Wade, Sand and Gravel– where John Stewart Jackson and Joe McCreary of Birmingham Sculpture, LLC have their studio. After doing foundry work for close to 40 years, Brad is ready to let go of that part of the process. Being a labor-intensive activity, he said he's happy about letting someone a little younger take over.
Without having to focus on casting, a process of sculpture making that involves constructing a mold and then pouring a liquid material into it, Brad is opened up to more time and therefore more opportunities with his work.
"The move will help me concentrate more on the creative, front end of the projects because I won't be doing the casting myself. It will be done at Birmingham Sculpture, LLC, so that will free me up from a lot of time, it'll help me have more time to work on concepts."

Brad Morton
Keep your art close, and your work closer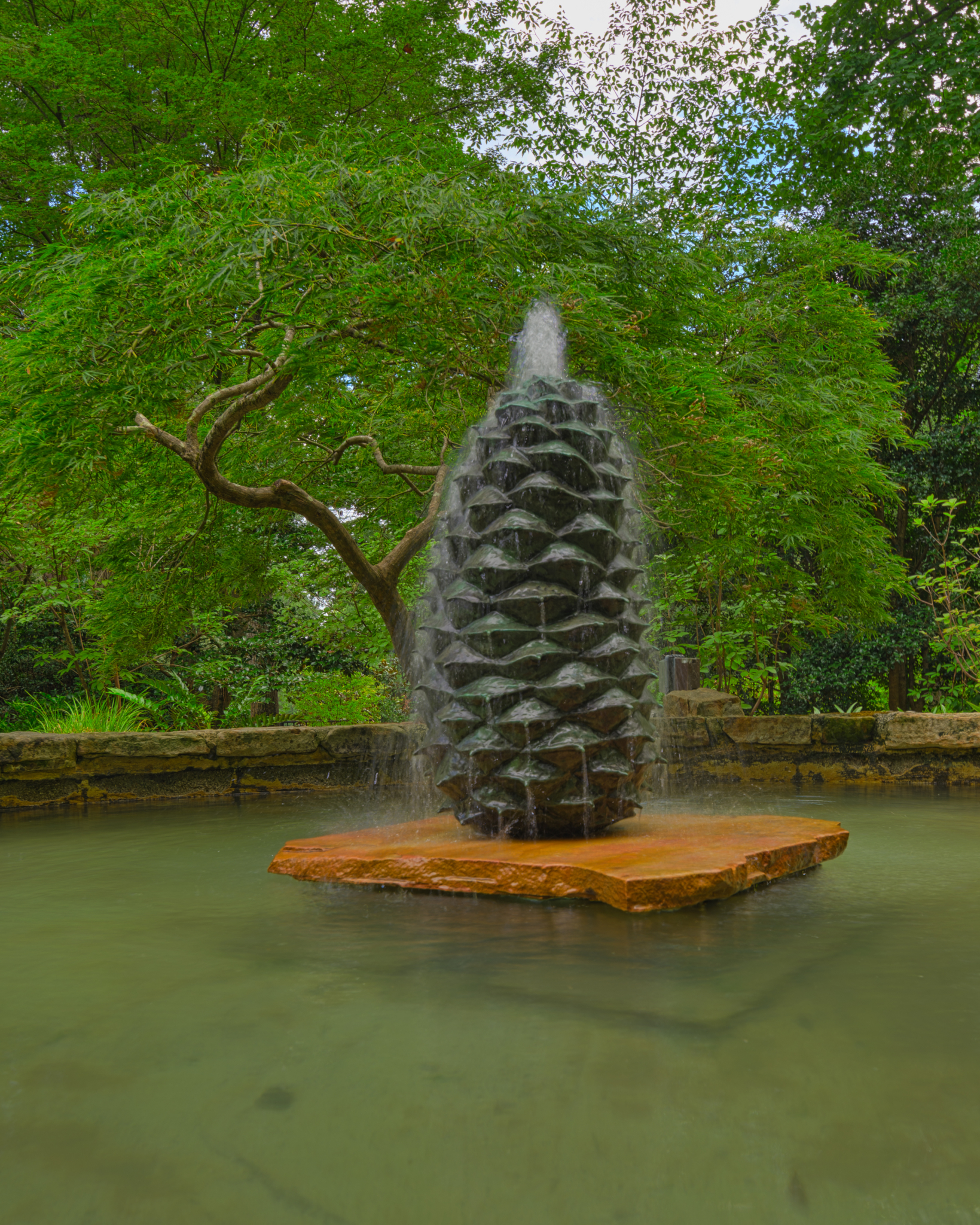 While Brad is downsizing his space, he isn't going anywhere far. He'll move the rest of his studio into the building that used to be Ramwood Furniture, a.k.a next door to his loft.
"I'm moving closer to home. About 100 feet, maybe 75 feet. Some of the smaller pieces I'll be able to put in my courtyard."

Brad Morton
Transporting hundred-pound sculptures is no easy task, but Brad's got a couple of months before leaving his old studio. In the meantime, several individuals have expressed interest in buying his art, but it will probably be another month before they depart from the space. Hopefully, he says, he can sell more before he moves.
We're all eager to see more of Brad's work around the city, and there's a possibility that could come to fruition in the coming weeks. Right now, there's talk of a public piece he's trying to work the details out on, but nothing is set in stone, or bronze, yet.
"I've got a few months before I have to have everything out. I'll have time to finish some projects that I'm working on now and take some pressure off having to get projects finished and move all at the same time."

Brad Morton
Aliens touch down on The Thomas Project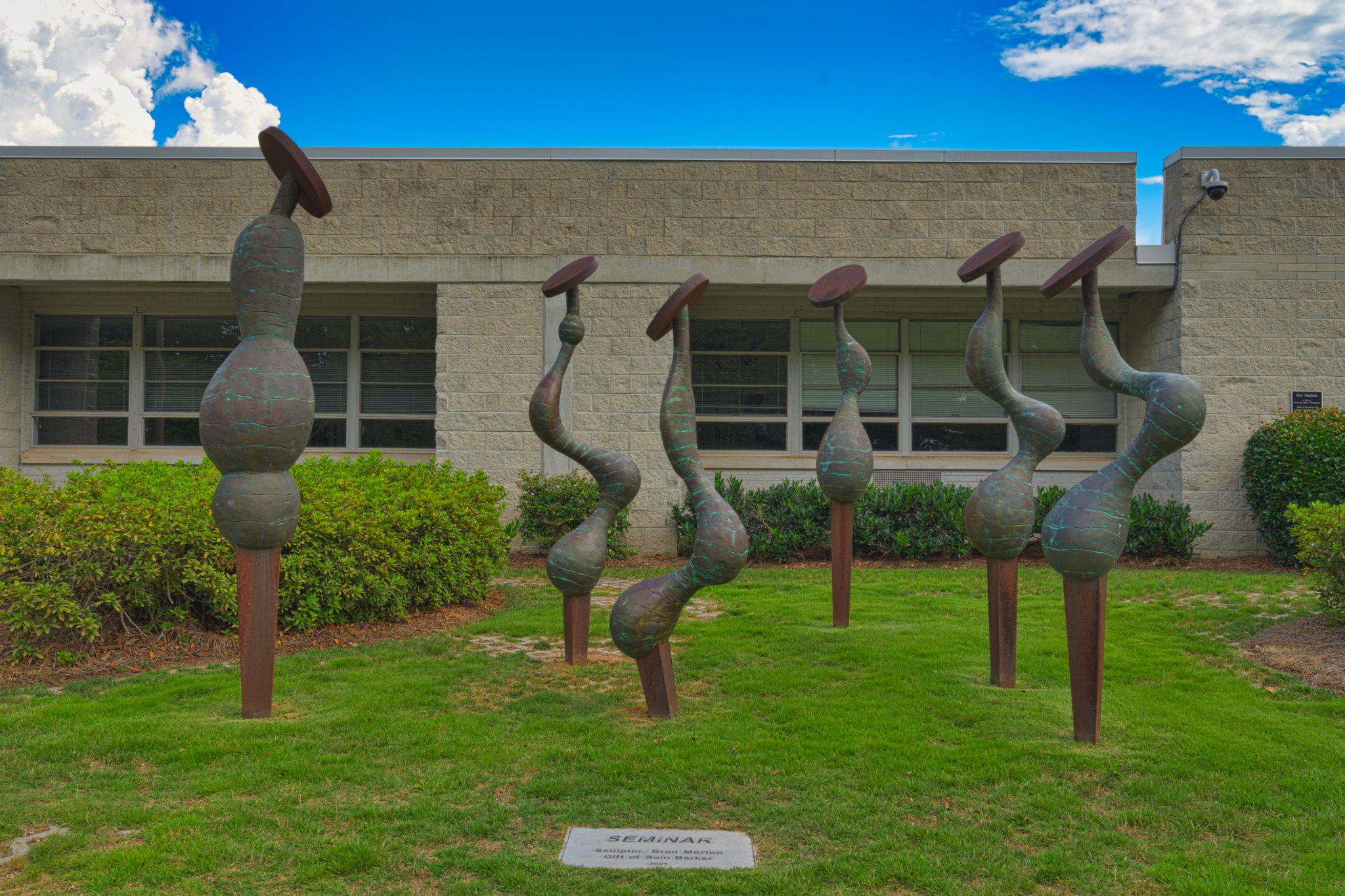 As mentioned earlier, some of Brad's pieces, including the alien-like sculptures featured on his property, will move out to Wade, Sand and Gravel. The space is also home to The Thomas Project.
"I will also be doing some work out there, there is a lot of room out there and space so I'll be able to put my sculptures out there. So, hopefully, that's what we'll be able to do is move my sculptures around their studio out there and where the foundry is going to be set up. I'll be going out there and do some casting with them."

Brad Morton
On-site of the property lie towering Thomas Coke Works Furnaces, which you might not even notice at first glance. The furnaces haven't operated since 1971. But, once the Wade family bought the property, which was formerly the site of Republic Steel Corporation, they transformed it into a place where artists could come who were in-need of studio space.
Now, it's overseen by Robin and Carolyn Wade, who is also a longtime member of the Birmingham Museum of Art's Advisory Board. Their mission, "artists need artists," serves as a unique part of Birmingham where artists can house their creations and practice their craft in a little community. The Thomas Project currently houses 12 artists of all mediums, including Taylor Hollingsworth and Anne Herbert.
What are your thoughts on the new move? Share them with us on social at @BhamNow on Facebook and Instagram, or @Now_Bham on Twitter.