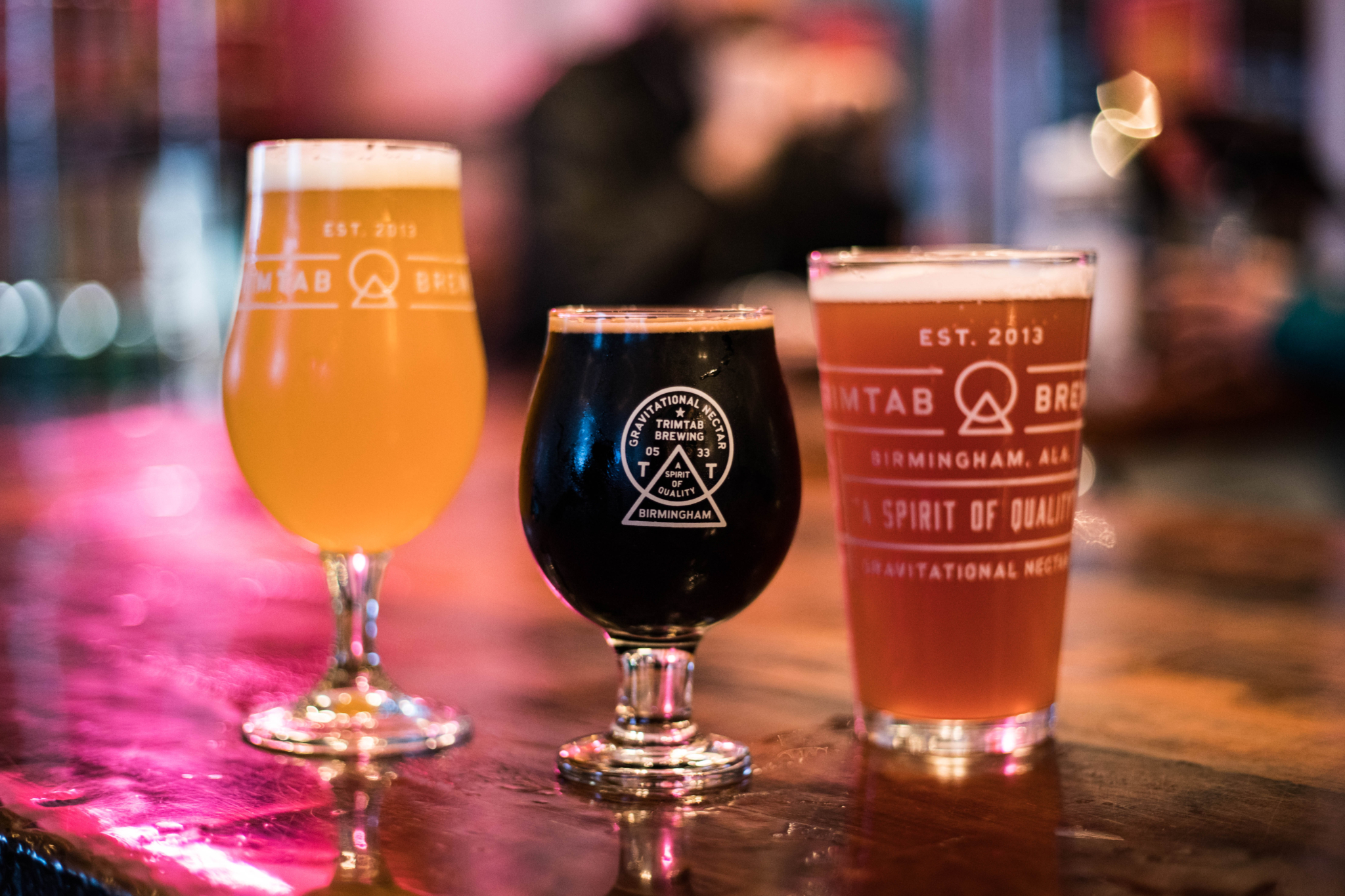 Every good local knows that Birmingham's beer scene is the best around. I've lived all over the southeast, and I can personally confirm our Magic City's craft breweries cannot be beaten. We put together the ultimate guide to Bham breweries—check it out.
Bottoms Up, Bham 🍻
⬇️ watch this video ⬇️
We did the hard work of visiting every craft brewery in Birmingham south of I-20 so we could bring you the best first-hand info. I know, I know—our jobs are tough. Check out our highlight reel above and share it in the group chat to flex on your friends who don't live here (yet).
While you're at it, be sure to mention that earlier this year, Birmingham made Thrillist's list of 13 U.S. destinations that are secretly hiding incredible beer scenes.
After you watch, keep reading to find all the info you need, including our Magic City Brewery Trail + which beers not to miss + a whole lot more.
The Route + The Disclaimer
If you want to experience all the craft brews Bham has to offer, carve out a Saturday and make your way down our Magic City Brewery Trail, outlined above. It takes you from west to east and hits 8 of Birmingham's best beer hotspots.
Craft beer is the coolest, but driving after a few isn't. Make sure you choose a designated driver or download a ride service like Uber or Lyft in advance.
If you're wondering why you're not seeing any masks, we shot all the material for this piece before COVID-19 hit. Although things may look a little different these days, our local breweries and small businesses need our support now more than ever after taking a serious hit to their sales.
All the breweries listed in this article are currently open with safety protocols in place. Check out the links to their social media below for the most updated info on what you should know before you go.
1. Good People Brewing Co.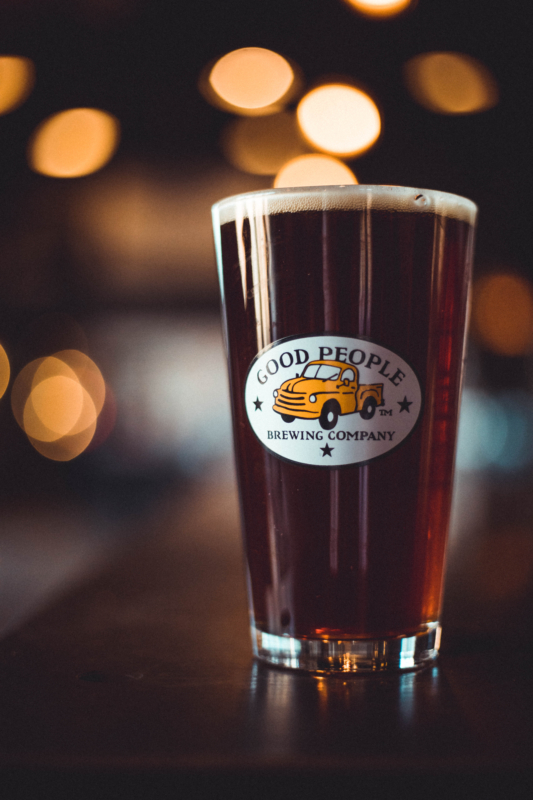 Located across from Region's Field in Parkside since 2010, Good People stands as one of the OGs on the Birmingham craft beer scene. They're a staple in the community and love encouraging their neighbors to "Drink Great Beer. Be Good People." Now there's a slogan we can get behind.
Don't miss these brews:
Muchacho | Lager – Pale | 4.8% ABV
Snakehandler | Double IPA | 10% ABV
2. Birmingham District Brewing Co.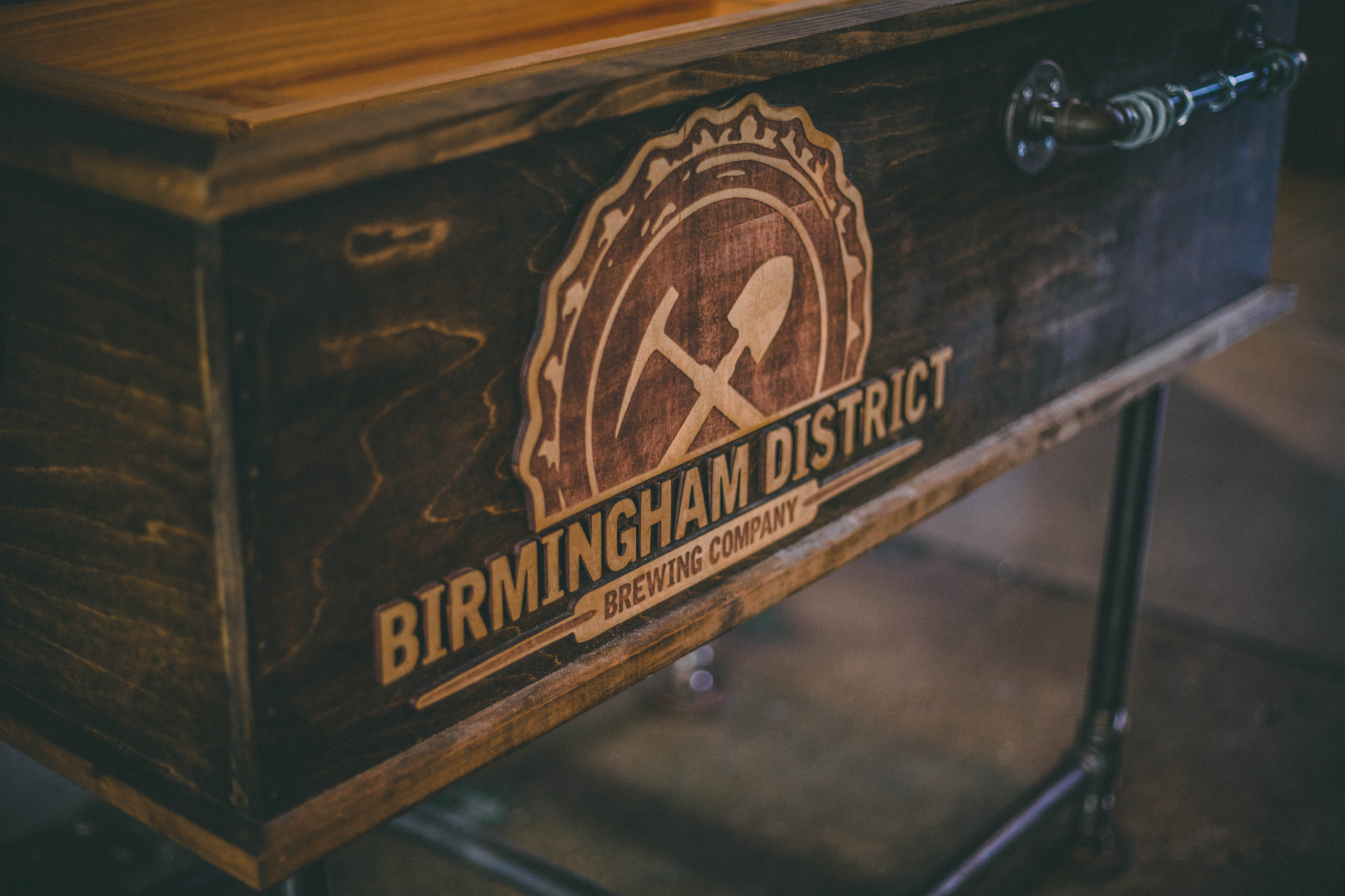 Located in the Battery, this is the perfect place to grab a snack while you enjoy a brew. Our suggestions? Fried pickles + mac and cheese from Gus's World Famous Fried Chicken or the 4:20 Nachos from Wasabi Juan's. The brewers at District Brewing Co. are known for getting creative—visit in the summer for some delicious fruity sours.
Don't miss these brews:
Lose Your Way | IPA – New England | 6.5% ABV
Pulp Fiction | Pale Ale | 4.8% ABV
3. Ghost Train Brewing Co.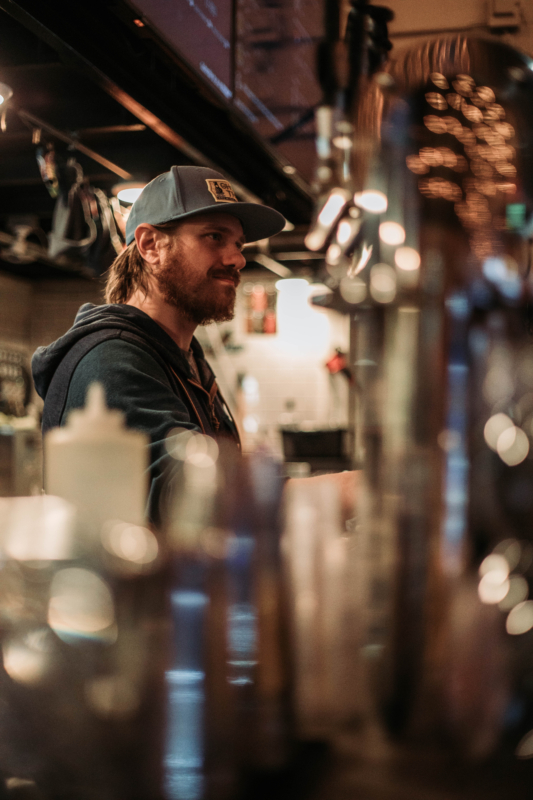 Ghost Train made quite the splash when they hit the Birmingham beer scene in 2016. They recently added an expansion to their outdoor area, with trendy open shipping containers that add to the industrial vibe of the place. It's also a hotspot for live music.
Don't miss these brews:
Kaleidoscope Kettle Sour | Sour – Fruited | 4.9% ABV
Select Blonde | Blonde Ale | 5% ABV
4. TrimTab Brewing Co.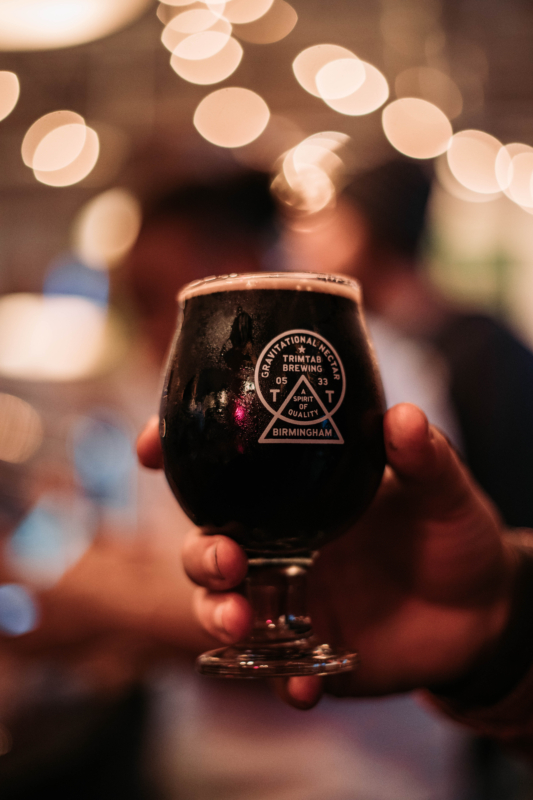 Consistently ranked as the best brewery in the state of Alabama, TrimTab turned heads across the country after being named one of America's Top 10 Breweries of 2019 by Hop Culture Magazine. When you visit, be sure to check out the featured artwork on the walls—it's always local and always for sale.
Don't miss these brews:
Paradise Now | Raspberry Berliner Weisse | 5.2% ABV
006 | Double IPA | 8.5% ABV
5. Back Forty Beer Company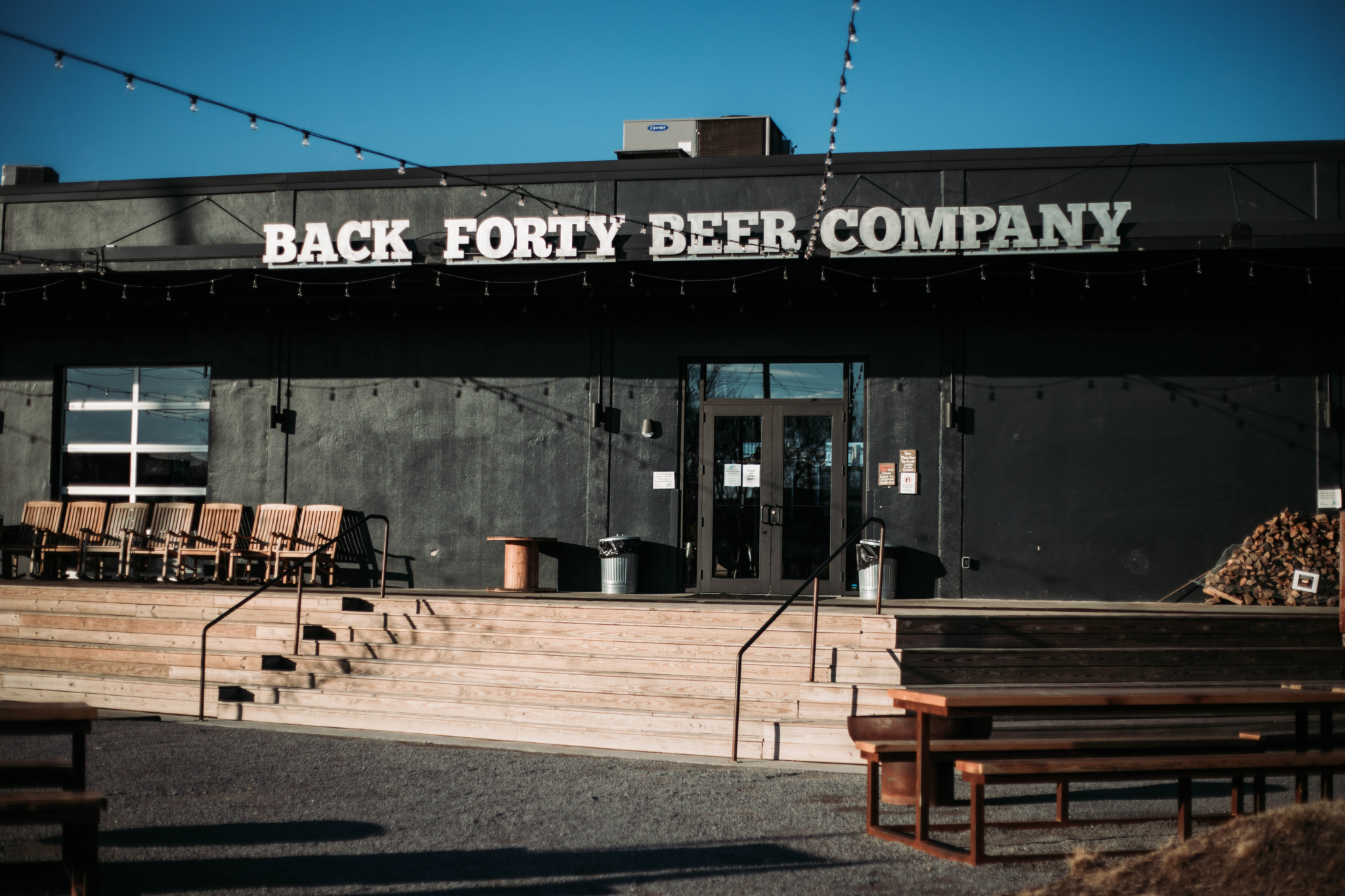 Not only does Back Forty sport an award-winning beer menu, they also have a full kitchen in-house that serves up everything from pub fare to a kale salad that'll convert even the most staunch veggie-hater. Not to mention their massive outdoor space—did someone say cornhole?
Don't miss these brews:
Truck Stop Honey | Brown Ale | 6% ABV
Hop Tosh | West Coast IPA | 6.8% ABV
6. Cahaba Brewing Co.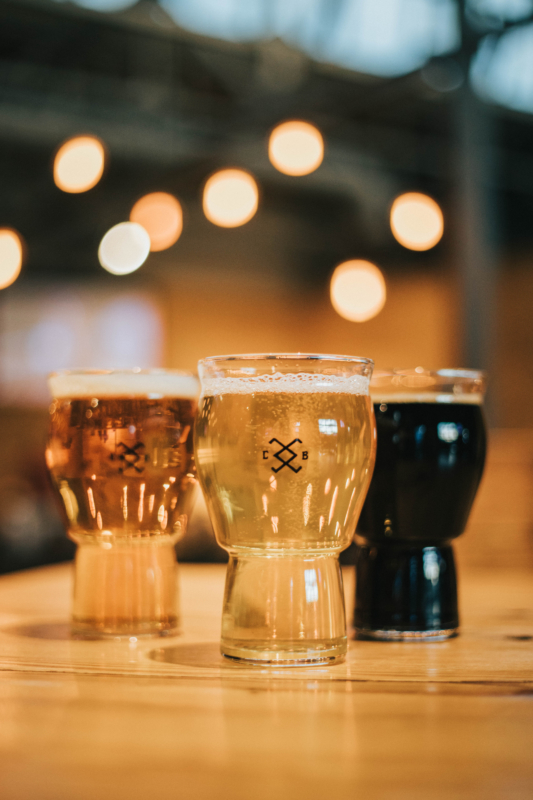 Vintage pinball? Check. Classic skee-ball? Check. Huge patio space? Check? Great beer? Also check. Named for the river that runs through the outskirts of our city, Cahaba Brewing's huge space is the perfect spot to bring the kids, the pups and the whole squad.
Don't miss these brews:
American Blonde | Blonde Ale | 5.25% ABV
Irish Stout | Stout – Irish Dry | 4.3% ABV
7. Avondale Brewing Co.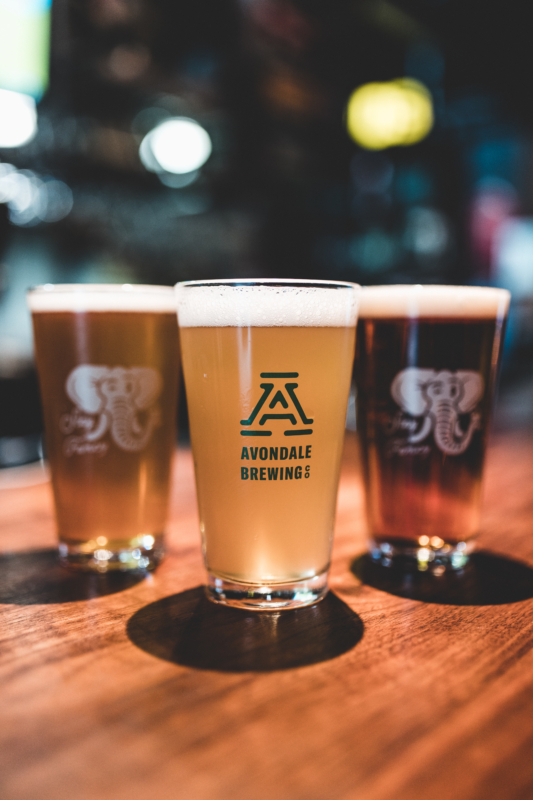 If you've been in Birmingham for any length of time, chances are you've caught a concert at Avondale. This award-winning brewery doubles as one of the most popular live music venues in the city, attracting big names like Portugal. The Man, J. Cole and more. That outdoor space makes it the perfect spot to kick back on a sunny Saturday, especially when college game day rolls around.
Don't miss these brews:
A-OK IPA | American IPA | 7.2% ABV
Brunch Punch | Shandy/Radler | 3.5% ABV
8. True Story Brewing Co.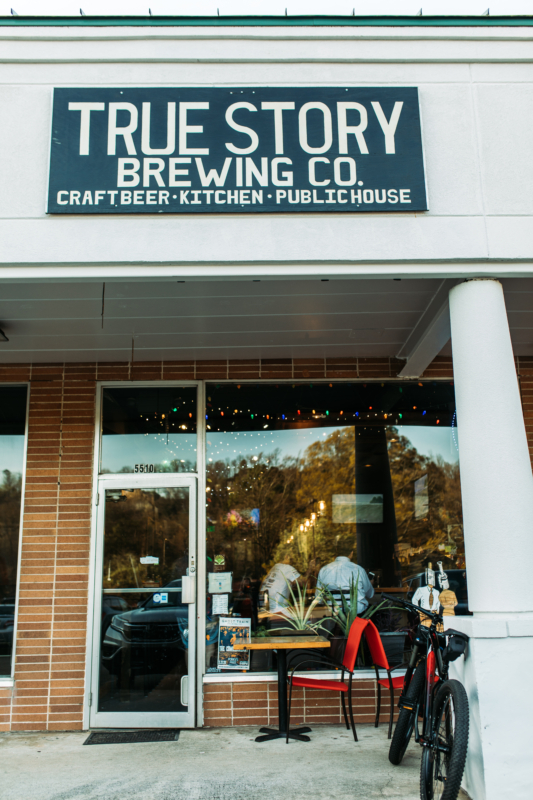 The newest kid on the block, but don't let that fool you. The brewers at True Story know their beer. Nestled in the heart of Crestwood Village, they're set to expand their space soon to allow for even more good beer and (possibly) true stories. While you're there, don't miss their infamous pickle sandwich—it's exactly what it sounds like, and it's delicious.
Don't miss these brews:
Sacre Bru Saison | Farmhouse Ale – Saison | 7.1% ABV
Fabricator Double IPA | Double IPA | 8.3% ABV
The Fun Doesn't End at the City Limits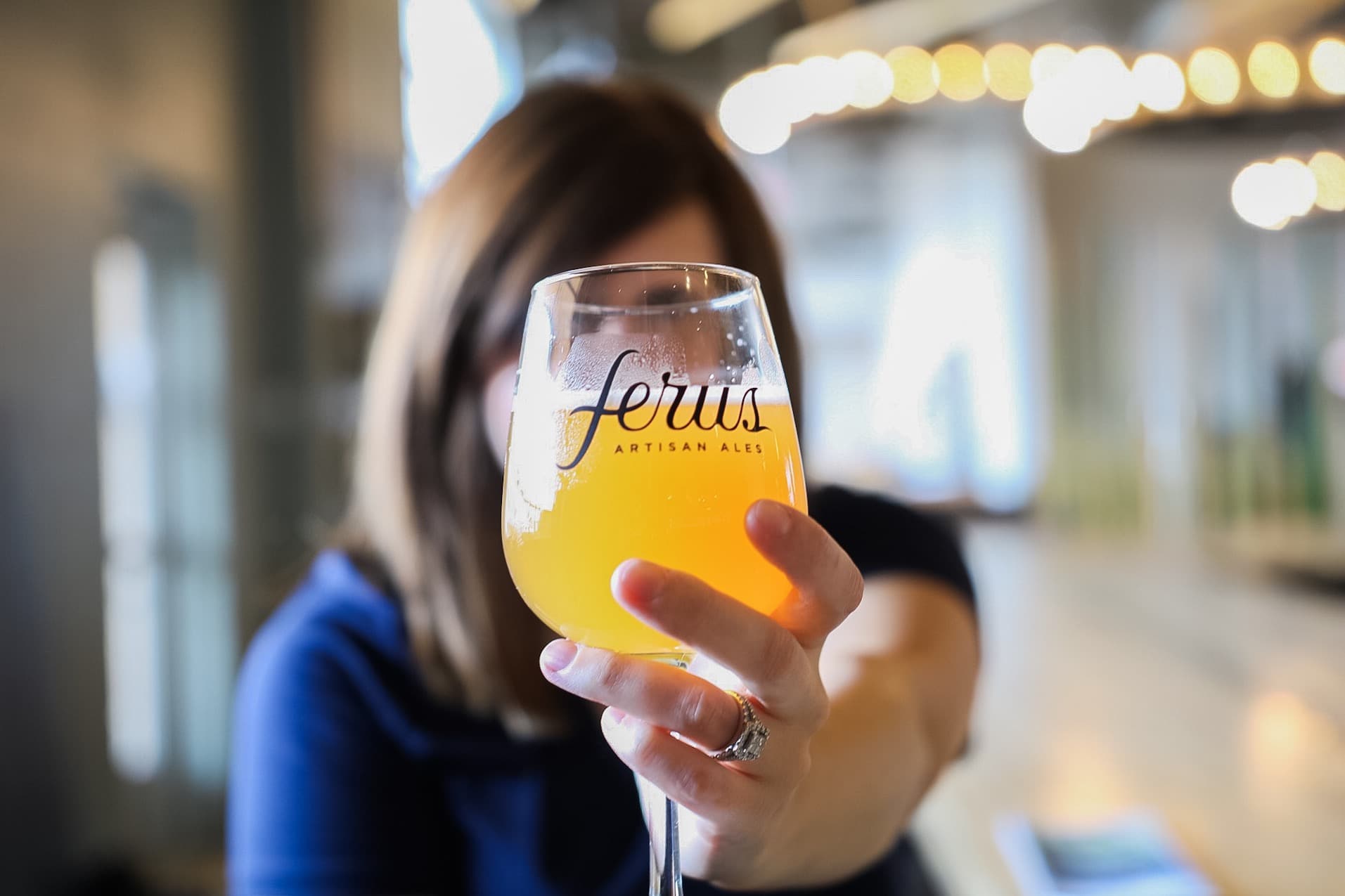 Although we focused this guide on breweries within the city limits, we'd be remiss to leave out these Trussville favorites:
Although it continues to gain national attention, we have a feeling Birmingham's craft beer scene is nowhere near finished. Monday Night Brewing is next on the scene, and we can't wait to see who else will follow.
Cheers to great beers, Bham! Want to keep up with all the best our Magic City has to offer? Be sure to follow us on social @BhamNow