It's graduation season and that means one thing: a knockout graduation photoshoot. Grab that cap and gown for some much deserved time in the spotlight. It'll be a permanent fixture on your family's fridge so better make it good. Here are 9 places around Birmingham for stellar grad photos.
The Magic City Sign on The Rotary Trail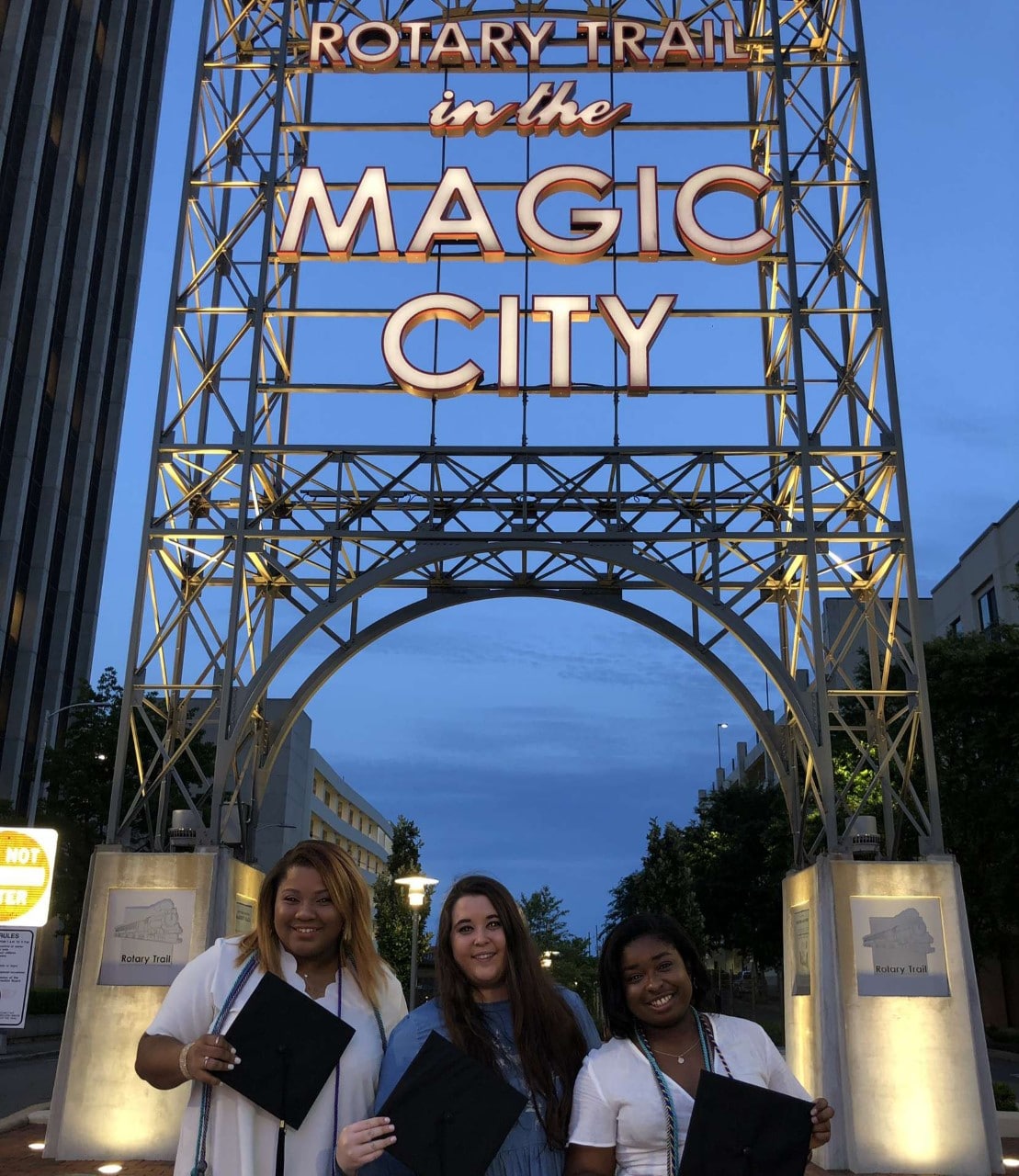 Nothing screams Birmingham quite like the Rotary Trail's "Magic City" sign. It pays homage to the original steel structure that welcomed travelers into the city center.
You can find the sign at the head of the Rotary Trail where 20th St S and 1st Ave S meet.
Morris Avenue
Take a trip down Birmingham's famous cobblestone road, Morris Avenue. What was once a bustling entertainment district is now one of the most aesthetically pleasing streets in the city lined with residential living, businesses and boutiques.
Pro tip: There's a wall a few yards from Carrigan's that usually has blooming vines around this time of year. The greenery makes for a great photo.
Vulcan Park
Catch up with the man who has stood watch over Birmingham since the 1930s. Although he's the butt of a couple of jokes, the Vulcan is pretty photogenic if you ask me.
Of course, we can't forget about those killer views from Vulcan Park. If you catch one of Birmingham's amazing sunsets while up there, you'll want to show off your graduation photos to everyone you meet.
"Do Something Great" Sign
The "Do Something Great" neon sign is on Downtown's 1st Avenue on Lewis Communications. It's the perfect motto for your post-grad plans and will look great on your Instagram.
Railroad Park + Color Tunnel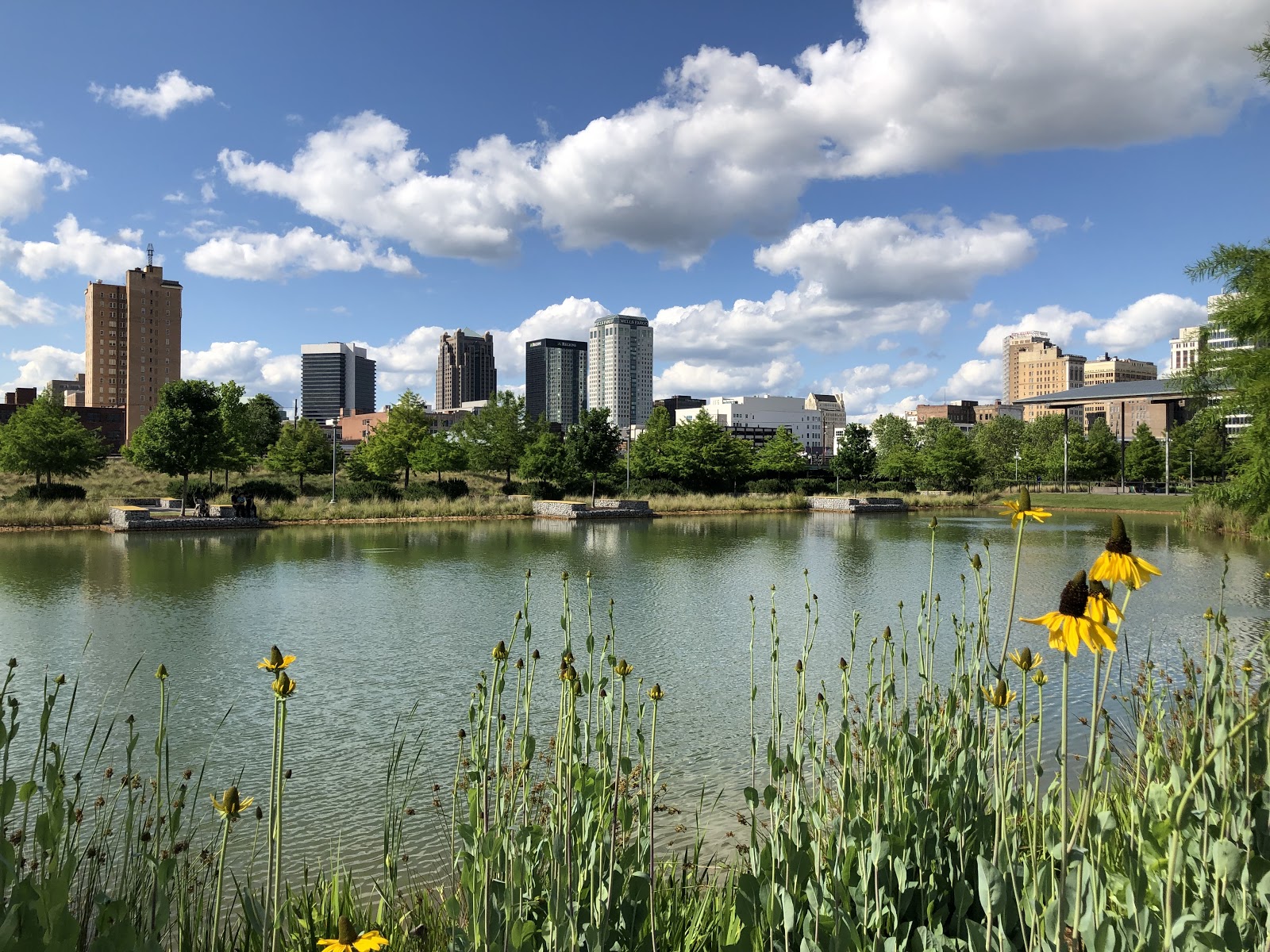 Can we all agree that the views of the skyline from Railroad Park can't be beat? Around this time of year, the flowers are blooming and the ducks are up and at 'em.
While you're in the area, scoot on over to the famous Color Tunnels. No matter what school colors you rep, the multi-color LED lights look stellar in front of and behind a lens.
Downtown Public Parking Deck
Didn't see this one coming? The top of some of Downtown's parking decks are a dream. Just think about it. The neutral tones of the concrete with a cityscape backdrop? Now I'm wishing I would have thought of this spot when I graduated last year.
I'd suggest the Pizitz Food Hall Parking Deck and the parking deck on the corner of 4th Ave N and 22nd St N.
Downtown Bridges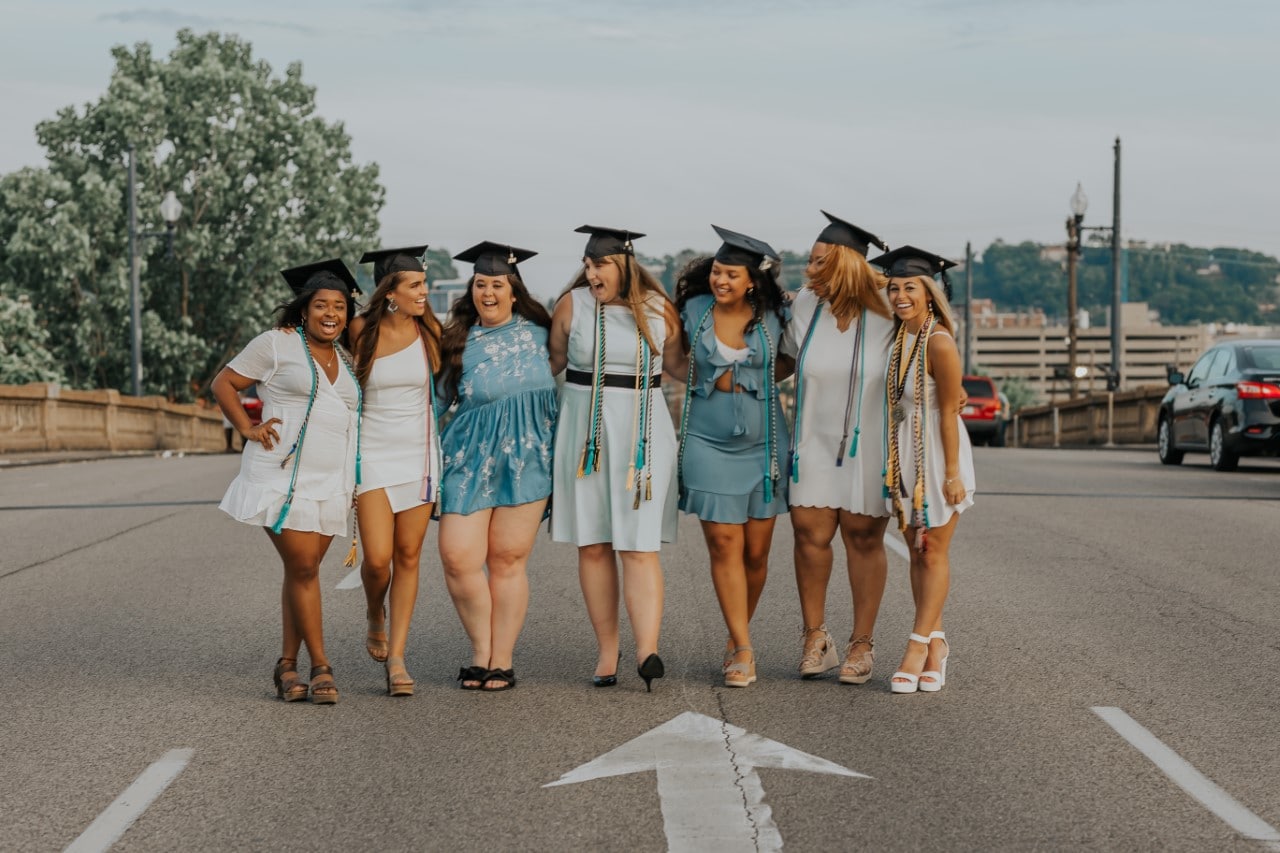 Just like the public parking decks, you don't have to plan anything too fancy to get some amazing grad photos. The 22nd St N and Richard Arrington Jr Blvd S bridges photograph beautifully. Whether you want an industrial look with the railroad tracks in the background or the classic Birmingham skyline, I'd 10/10 recommend.
Birmingham Murals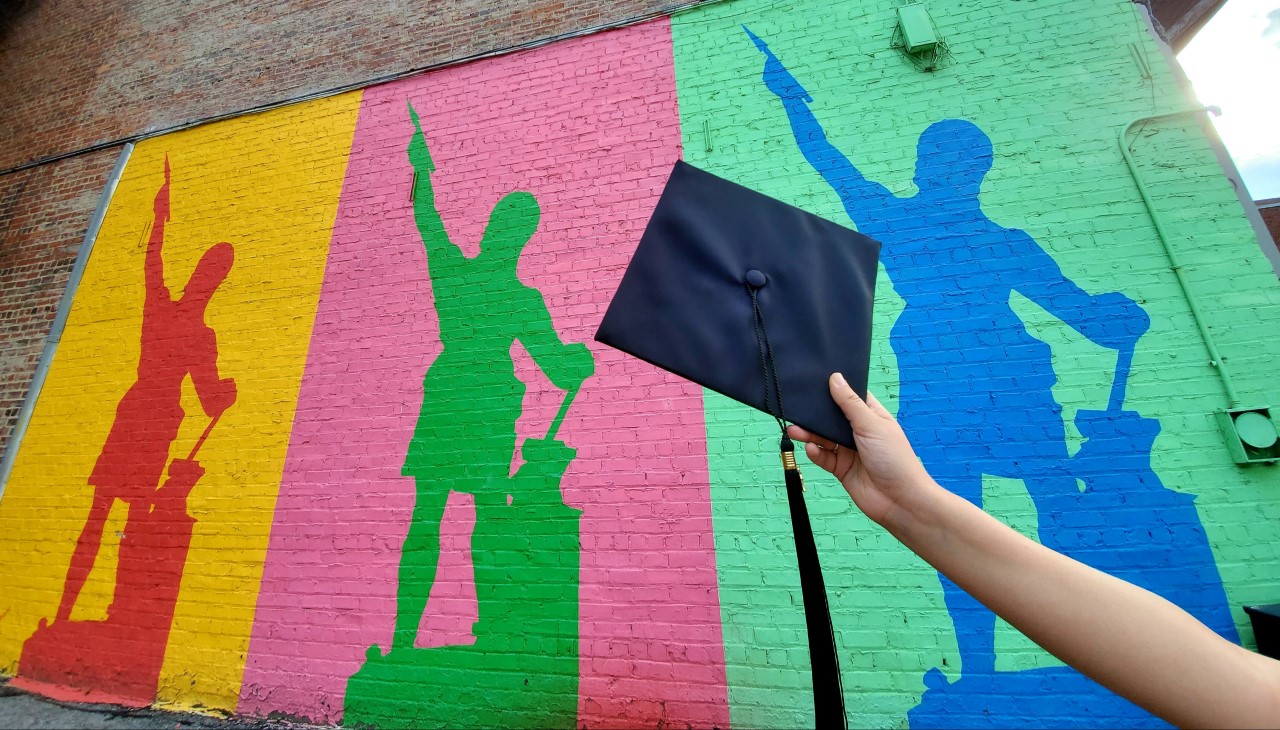 Despite the way the school year ended, there's always one thing you can count on—impressive local murals. There's something for everyone whether you're an athlete, artist, musician or still trying to figure your passion out.
If you need ideas, we've got you covered with 50+ murals around the Magic City.
Your Favorite Hangout Spot in School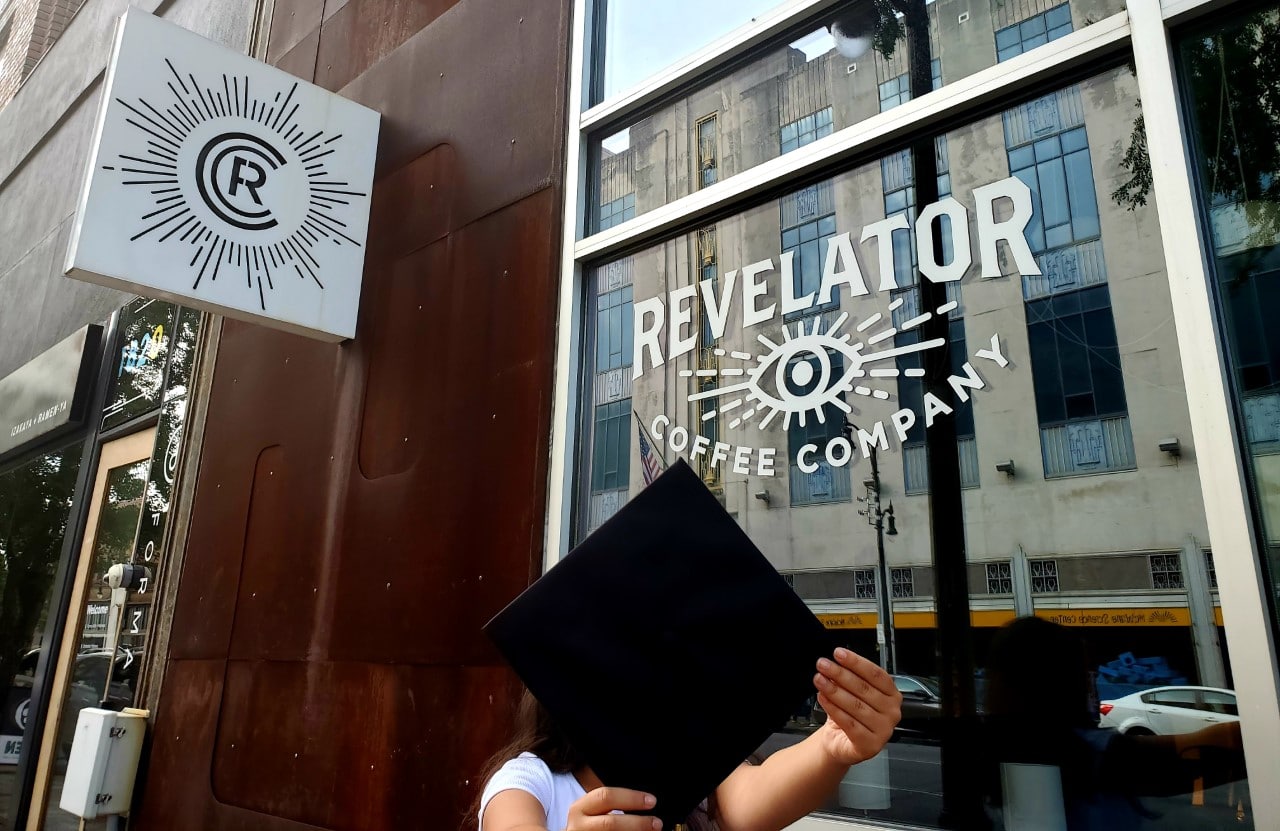 Where did you hang out with friends after class? Which coffee shop kept you caffeinated through finals? For college grads, what bar did you frequent so often that the bartender knew your order? Celebrate those places that made your years in school memorable.
After all of this time in front of the camera, you've probably worked up an appetite. For ideas of where to grab a bite, check out our growing database featuring over 500 local restaurants, bars and businesses offering deals, curbside delivery and more.
You can add your Birmingham business here for free.
What are some more unique locations for grad pics in Birmingham? Let us know and tag us on social @BhamNow.