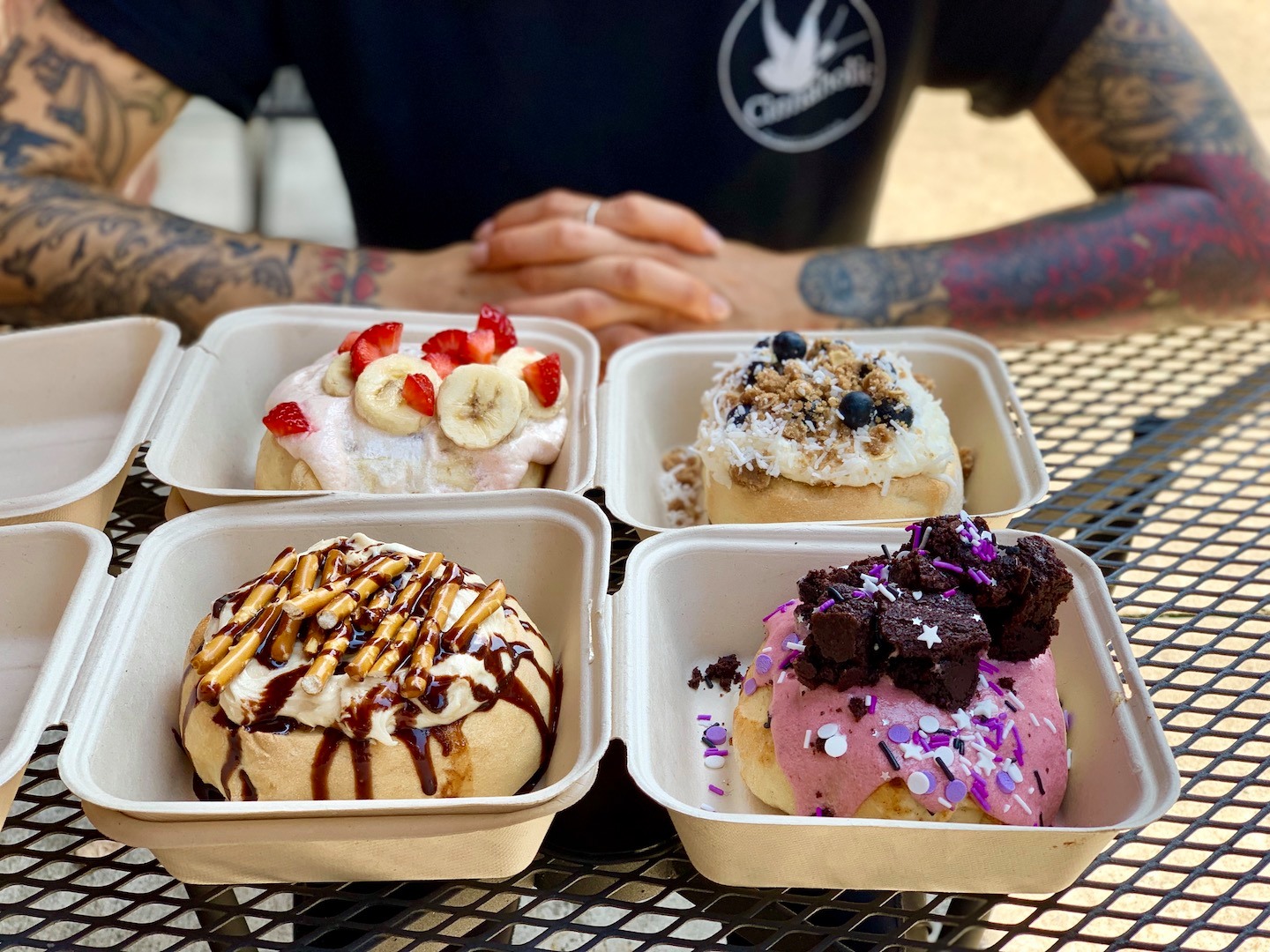 The hottest new spot in Lee Branch will kick your sugar cravings into high gear. Cinnaholic, a vegan + gourmet cinnamon roll bakery, will open its first Alabama location in Hoover this spring. Get all the details (and a yummy first look) right here.
You may not be a Cinnaholic yet, but you will be soon.
Shark Tank fans may be familiar with this brand—founders Shannon and Florian Radke brought the concept to the hit show in 2014. Their gourmet cinnamon rolls are unique in more ways than one.
In addition to the creative flavors and toppings, Cinnaholic products are 100% vegan, dairy & lactose-free, egg-free and cholesterol-free. A favorite all over the nation, their first Alabama location will open in Lee Branch in late spring.
Address: 270 Doug Baker Blvd #300 Birmingham, AL 35242
Hours: TBD
Here's what's on the menu.
All about the customization? You're in luck. At Cinnaholic, you can craft your own cinnamon roll by choosing from over 20 unique frosting flavors and a variety of fresh and decadent toppings. Check out the options here.
More of a tried-and-true fan? Choose from Cinnaholic's bestselling combinations: blueberry pie, strawberries and cream, cookie monster, and the classic: Old Skool Roll.
In addition to the signature, fresh-baked cinnamon rolls, you can find the following on Cinnaholic's menu:
Bite-sized Baby Buns
Brownies
Raw, edible cookie dough
Chocolate chip cookies
Cinnacakes
Locally-sourced coffee
Seasonal tea
Need some unique catering?
That sad box of sugar cookies isn't cutting it anymore. Step up your party game with catering from Cinnaholics. Their entire menu is completely customizable to fit social gatherings, office meetings, weddings, showers and everything in-between.
Some popular catering options include:
Assorted cinnamon roll by the dozen
Bite-sized Baby Buns by the dozen
Design-your-own cinnamon roll bar
Cinnacakes
Chocolate chip cookies by the dozen
Brownie bites by the dozen
Custom dessert bar
To-go wedding and party favors
Have you ever had Cinnaholic before? Let us know what to order on social @BhamNow