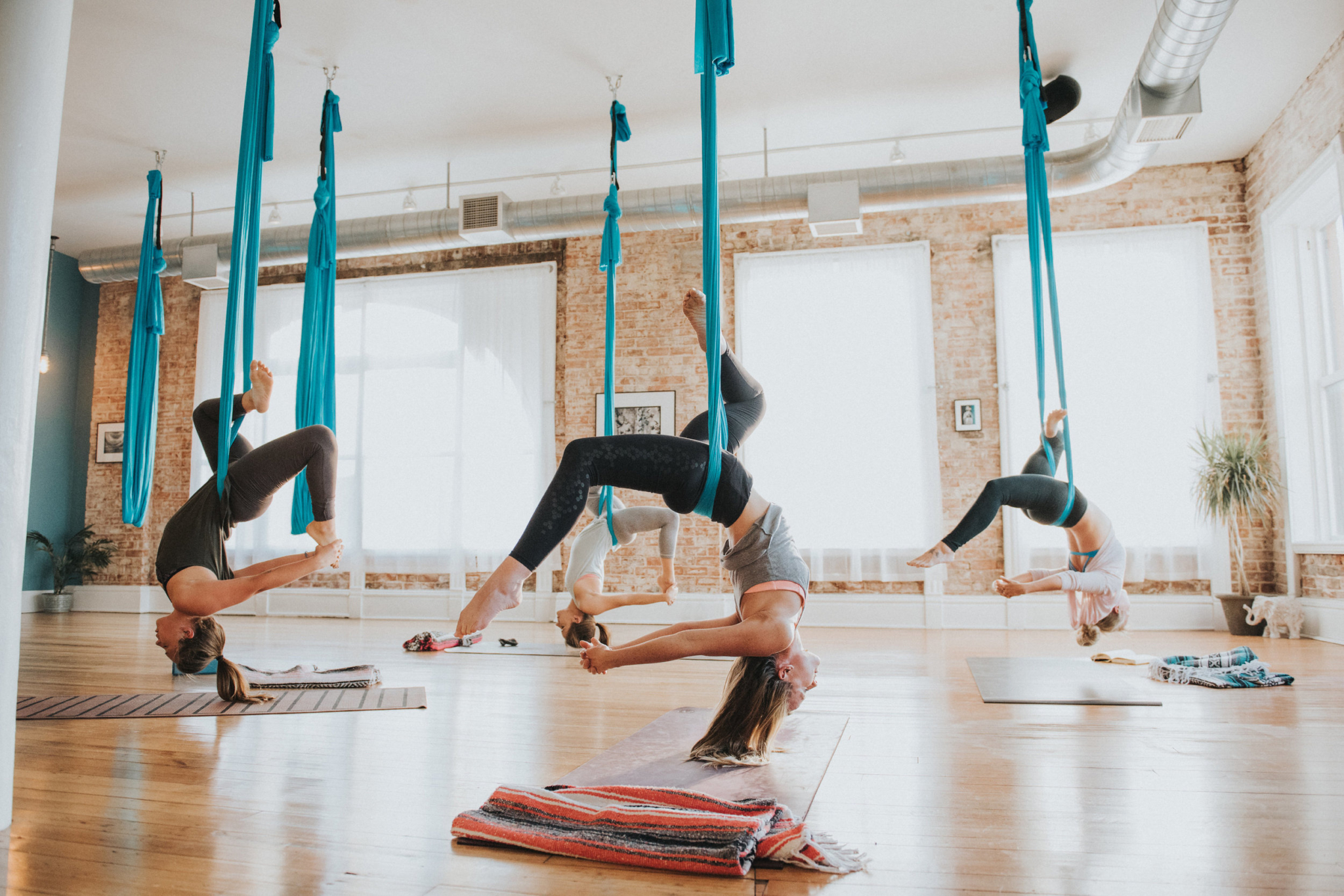 Ready to switch up your workout routine? Birmingham is home to several aerial yoga studios where you can test out your acrobatic skills. Don't let looks fool you—it's a full-body workout! Check out these 4 local studios that offer aerial silk classes.
Why You Should Give Aerial Yoga a Try
No shoes! No skills! No problem!
It's one heck of a core workout.
It's just as effective at burning calories as a traditional cardio workout.
There's zero-impact so it's easy on the joints.
You get the benefits of yoga but with the excitement of flying.
1. Aero Joe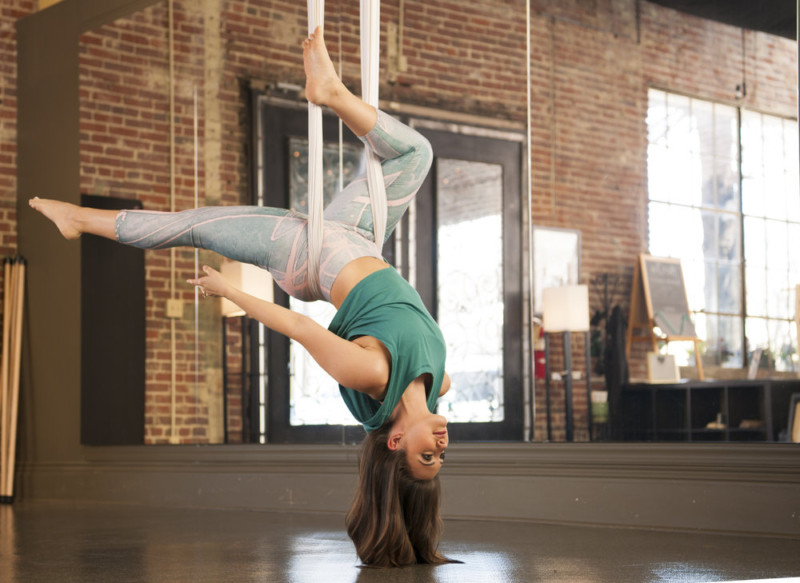 Aero Joe is conveniently located in Pepper Place. No matter your skill level, the instructors will have you safely suspended in no time. It's all about allowing yourself to let go and trust your body.
Location: 2805 2nd Ave S #100, Birmingham, AL 35233
2. Pura Vida Healing Arts
The Pura Vida Healing Arts studio aims to guide the mind and nurture your spirit. They offer three aerial silk workshops: Levitation Meditation, Floating Yoga Nidra (Aerial Sleep), and CBD Color Cocoon. Check out their website to learn more
Location: 3940 Grants Mill Rd 2nd floor, Irondale, AL 35210
3. Yoga Aims Studio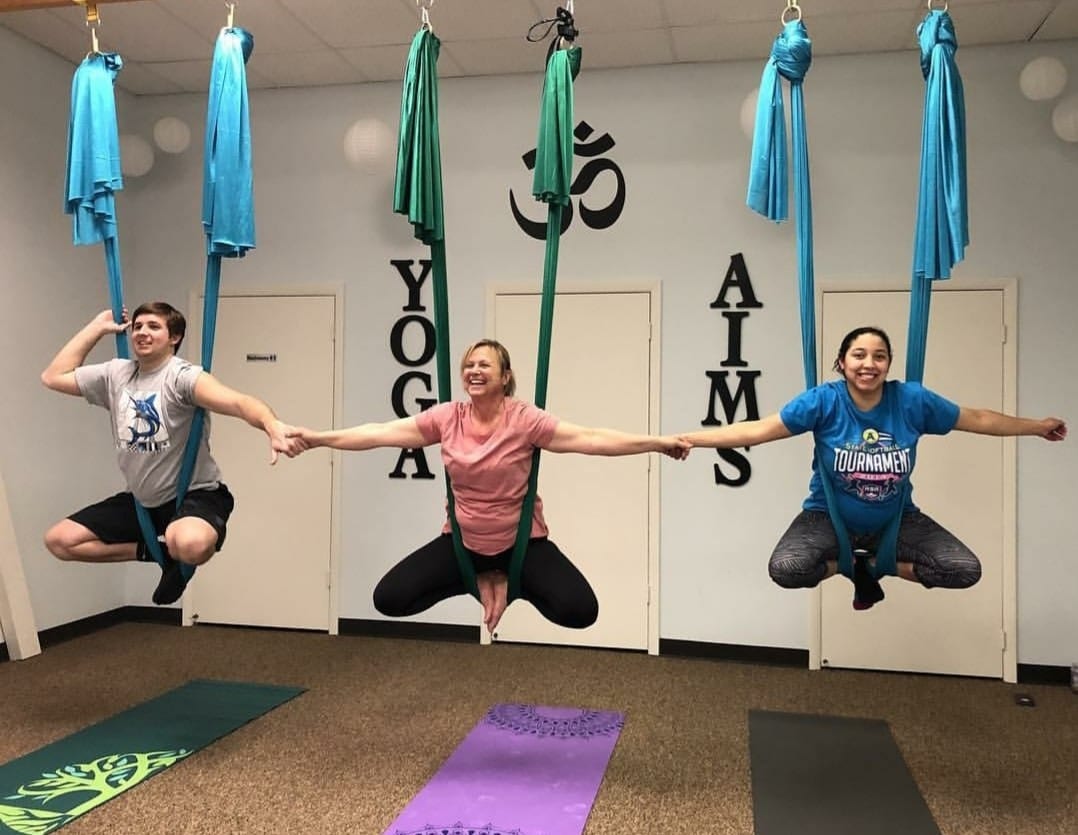 Personally, the yoga mat is my security blanket. However, Yoga Aims Studio ensures that the use of silk hammocks enhances your experience. Those challenging poses you struggle to do on the mat become much easier to practice once you're suspended.
4. Head Over Heels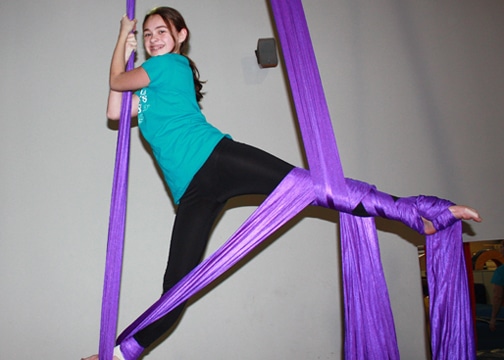 Watch out Cirque du Soleil. Aerial silk is no longer an exclusive type of training for Olympic gymnasts and circus performers. Head Over Heels Gym offers classes to all ages. Get your little acrobat started young or live out your dream of being able to fly.
Location: 500 Caldwell Trce, Birmingham, AL 35242
What are some of your fave, unique workouts in Birmingham? Let us know on social @BhamNow.