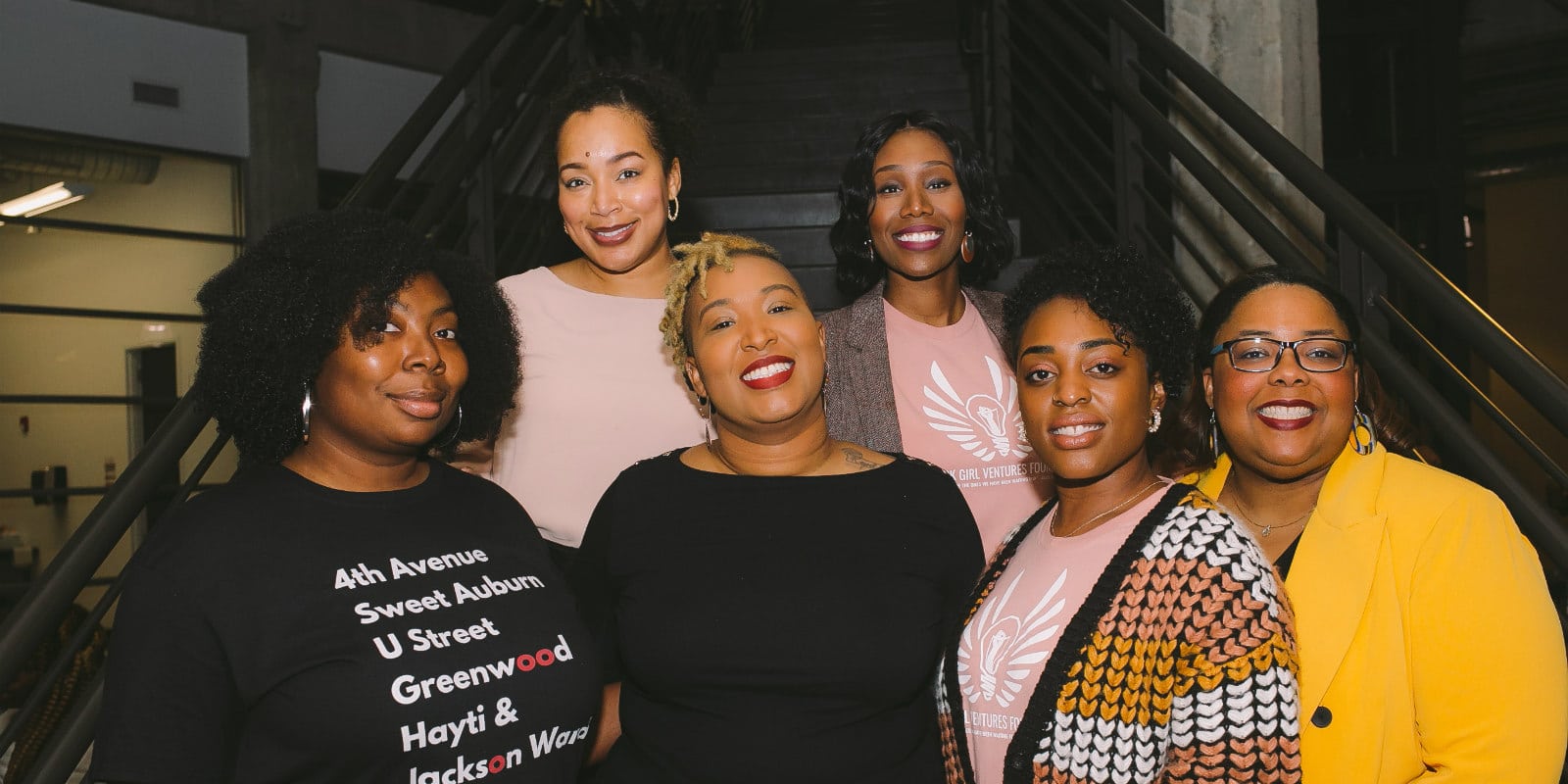 While the rest of us were getting through the holidays and the first month of the new decade, Birmingham's startup scene was buzzing. Find out why these seven startup initiatives are in the news.
1. Landing raises $30m in new funding.
You may have heard about Landing back in November 2019 when we first wrote about them. In case you haven't heard, Landing is Birmingham native Bill Smith's newest venture since selling Shipt to Target for $550m.
Landing solves the problem of people needing to move to a city for a few months and not wanting to a) get locked into a 12-month lease and b) not schlep a bunch of furniture and home decor items with them.
For a $199 annual membership fee, plus monthly rent, you can live in a fully-furnished luxury apartment in any of the cities where they're currently operating.
Their big news is that they just raised $30m in new funding to expand into some big markets, including Washington, DC, Boston and Chicago. This is one time when Birmingham can say we got there before the big cities, as we've been on the list from the beginning, even though this biz is HQ'd in San Francisco.
Follow Landing: Website | Instagram | Email | Call: 415.231.1701
2. The Alabama Futures Fund has invested in two promising startups.

The Alabama Futures Fund plays a unique role in developing the startup ecosystem in Birmingham and across the state. Here's their official mission:
"AFF seeks to make seed and early-stage investments in Alabama-based operating companies and companies that are willing to relocate their headquarters and principal business operations to Alabama.

AFF will target portfolio investments that demonstrate high growth potential, are led by coachable and adaptable founding teams and are focused on large total addressable markets."
Since they started in August 2018, they've invested in seven startups—their aim is five per year. In January 2020, they invested in two of these seven—Linq and SynsorMed.
If you want to learn more about the Alabama Futures Fund, plan to head to TechBirminghanm's Tech Tuesday, Feb. 18, 11:30AM-1PM.
Matt Hottle, partner and co-founder of Redhawk Advisory, which manages the $25m Alabama Futures Fund, will be speaking about the future of startups in Alabama.
Where: Regions Auditorium, Main Branch, 1900 5th Ave N, Birmingham, AL 35203-2609
When: Tues., Feb. 18, 11:30AM-1PM
3. Linq, a native startup, can make you an absolutely fabulous networker.
You're at a business event. You meet someone interesting. You know you want to connect with them again in the future. But you left your business cards in your car. Or on your desk. So you awkwardly ask the person to text you so they'll be in your phone.
Then you bump into a friend, and before you know it, you've forgotten who the person was who sent you the number and you forgot to put their contact details in your phone. Sound familiar?

Linq aims to make all that awkward fumbling a thing of the past. Without an app or a platform, you can simply take a picture of a QR code on someone's Linq profile and it will automatically generate a new contact for your phone with all their deets. You can even make notes on where you met them and when to follow up. Sweet.
Keep an eye out for these former Shipt employees-turned-founders: Elliott Potter, Jared Mattsson and Patrick Sullivan. They're on the move.
Meanwhile, you can get in on the linq action by building your own profile now.
4. Tampa-based SynsorMed moves to Birmingham this year.
Say you or someone you love has a chronic condition that requires regular monitoring from a doctor. Ask anyone with a chronic illness and they'll agree—all those doctor visits, with their copays, time off work and energy expenditure, take their toll pretty quickly.
Enter SynsorMed. They pair monitoring devices with a Bluetooth sensor and connect with a cloud-based "Remote Patient Monitoring" system to help your doctor provide the care you need at a lower cost to both you and the practice. And, it looks like this setup actually improves health outcomes and reduces rehospitalizations—a win for everybody.
Look for founders Theo Harvey and Amin Holmes sometime this year in Birmingham. They'll be relocating their biz to the Magic City in 2020.
5. Find out how Black Girl Ventures will disrupt the VC space.
When you want to change something, it helps if you can show people the money. That's what Black Girl Ventures, a nonprofit venture capital group based in Washington, DC, does.
They "create access to social and financial capital for black and brown woman-identifying entrepreneurs," and in Birmingham, they want to "continue to address the diversity gap in entrepreneurship."

This fits perfectly with the vision of Birmingham becoming the place for women and minority-owned businesses, and it'll be exciting to watch what comes from their entrance into the Birmingham entrepreneurial scene.

Founder and CEO Shelly Bell is working with a local venture board headed by Jaclynn Maxwell Hudson. The local board also includes Amber Curry, Zhaundra Jones, Alycia Levels-Moore and Carmen Mays.
The Black Girl Ventures Foundation provides education and advising to help set minority and/or veteran women entreprenuers up for success. They focus on businesses that generate under $1m revenue.
Here in Birmingham, look for an annual pitch competition and other events that promote learning, networking and relationship-building.
6. Birmingham's Biso Collective puts down roots in The Switch.
Did you hear? Birmingham's Innovation District just got rebranded as "The Switch," and Biso Collective plans to make its home there at 1301 1st Avenue North. The 1926 building used to be home to the TCI Railroad Co. but Biso Collective's bringing it into the 21st century.
Dave Gray, formerly of Daxko, and EBSCO Industries are working together on this new venture that we wrote about last January. According to the BBJ, the building's expected to be ready by Summer 2020.
Biso Collective's plan? Buy and build Software-as-a-Service companies HQ'd—or willing to have a presence—in Birmingham. 
Do you see a theme here? A lot of players are working to build Birmingham's tech / startup / entrepreneurial ecosystem.
Of course we expect to see a lot more happening in The Switch over time, so if you haven't already signed up for the Bham Now newsletter to make sure you don't miss any of our updates, do it now.
7. Look for great things from Techstars Alabama Energy Tech Accelerator with Nate Schmidt as Managing Director.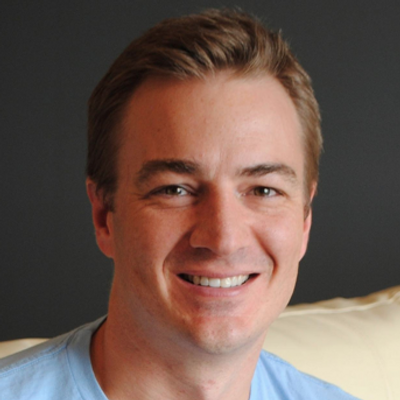 One of the things I keep hearing about the startup ecosystem here in Birmingham is how accessible people are. It's a big deal for people who are trying to get something off the ground to be able to get face-time with seasoned founders.
Since the Kansas transplant moved to Birmingham 20 years ago, he's fallen in love with the place—and the energy in the startup scene. Here are just a few of the things Nate's done in his impressive career:
2016: Helped launch Velocity Accelerator at Innovation Depot and served as its first Managing Director.
Founded multiple startups, including Cloverly, Instagift, Preptix and Deal Co-op.
Went through Techstars Seattle in the Fall of 2010.
In his role as Managing Director of Techstars Alabama's EnergyTech Accelerator, he'll be perfectly positioned to help others grow innovative energy companies. Here's what he had to say about the program:
"Teams that come through the Techstars Alabama EnergyTech Accelerator can expect to work extremely hard, have fun, and be inspired.

My team and I will aim to create the perfect environment for you to grow your company. If you put in the work, we'll create unfair advantages for you to get ahead.

We'll strive to never waste your time and each decision we make will be through the lens of what will help your company grow the fastest. And you'll join the Techstars network—for life."
If this sounds like you, apply now.
Start date: July 13, 2020
Program duration: 13 weeks
Demo day: October 8
Nate also has office hours where people who are interested in applying can meet with him IRL.
Finally, you can catch Nate Schmidt at Alabama Launchpad's Coffee + Collisions this month.
When: Wednesday, February 19, 8:30-9:30AM
Where: Economic Development Partnership of Alabama, 1320 1st Avenue South
Now tell us, Birmingham, what are you most excited about in Birmingham's startup scene? Who should we feature next time? Tag us on social @bhamnow and let us know!