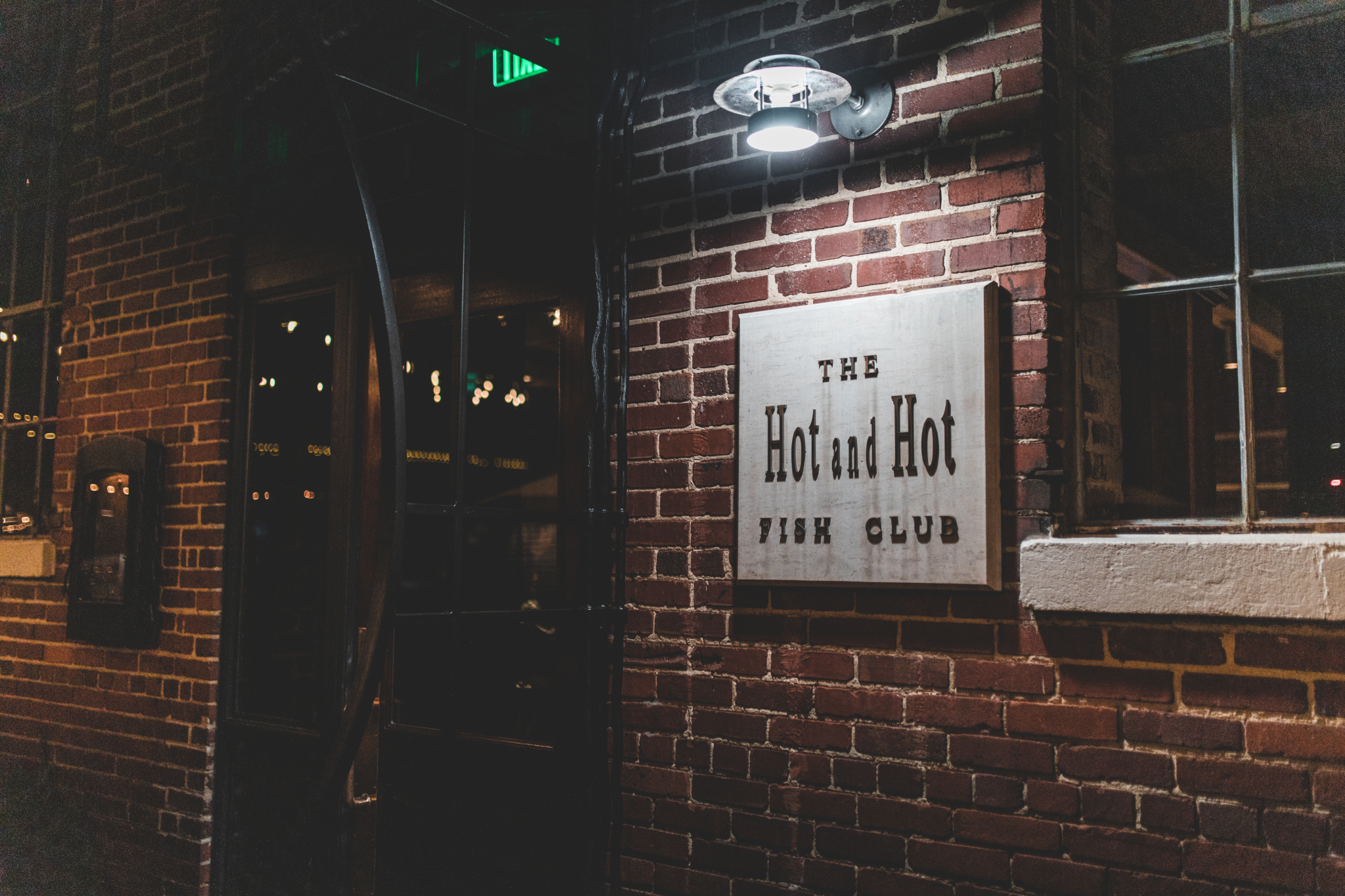 The wait is over.
One of Birmingham's most beloved restaurants, Hot and Hot Fish Club, will be celebrating its 25th anniversary by debuting its brand-new expanded space on January 23rd at Pepper Place.
Chris and Idie Hastings' first restaurant now joins OvenBird, their popular small plates, live-fire cooking concept in the Pepper Place Entertainment District.
Beautiful New Space at Pepper Place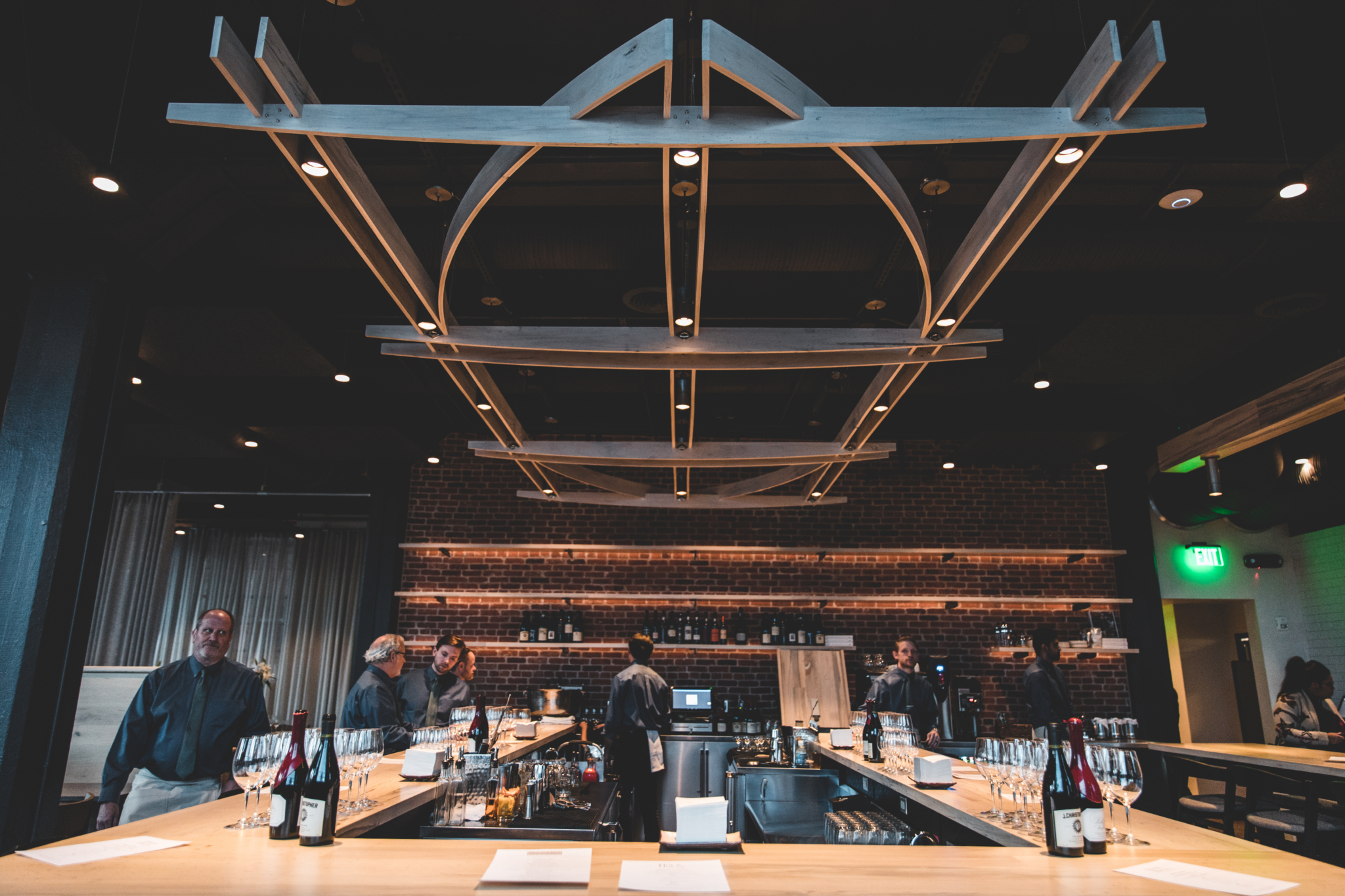 Hot and Hot Fish Club's new space at Pepper Place expands seating from 80 to 120 (plus a roomy new patio). For months, multiple Alabama architects and interior design teams have collaborated on the new Hot and Hot Fish Club space, including Liz Hand Woods Associates interior design, Rob Walker Architects, Alabama Sawyer furniture, The Willingham Company kitchen designers and Rives Construction Company.
The light-filled space is highlighted by a chef's counter and open kitchen, large windows, exposed brick, a spacious dining area with a 17-foot upholstered banquette ideal for casual, comfortable seating, accented by Greystone Italian marble tabletops and locally sourced hackberry wood.
A Neighborhood Restaurant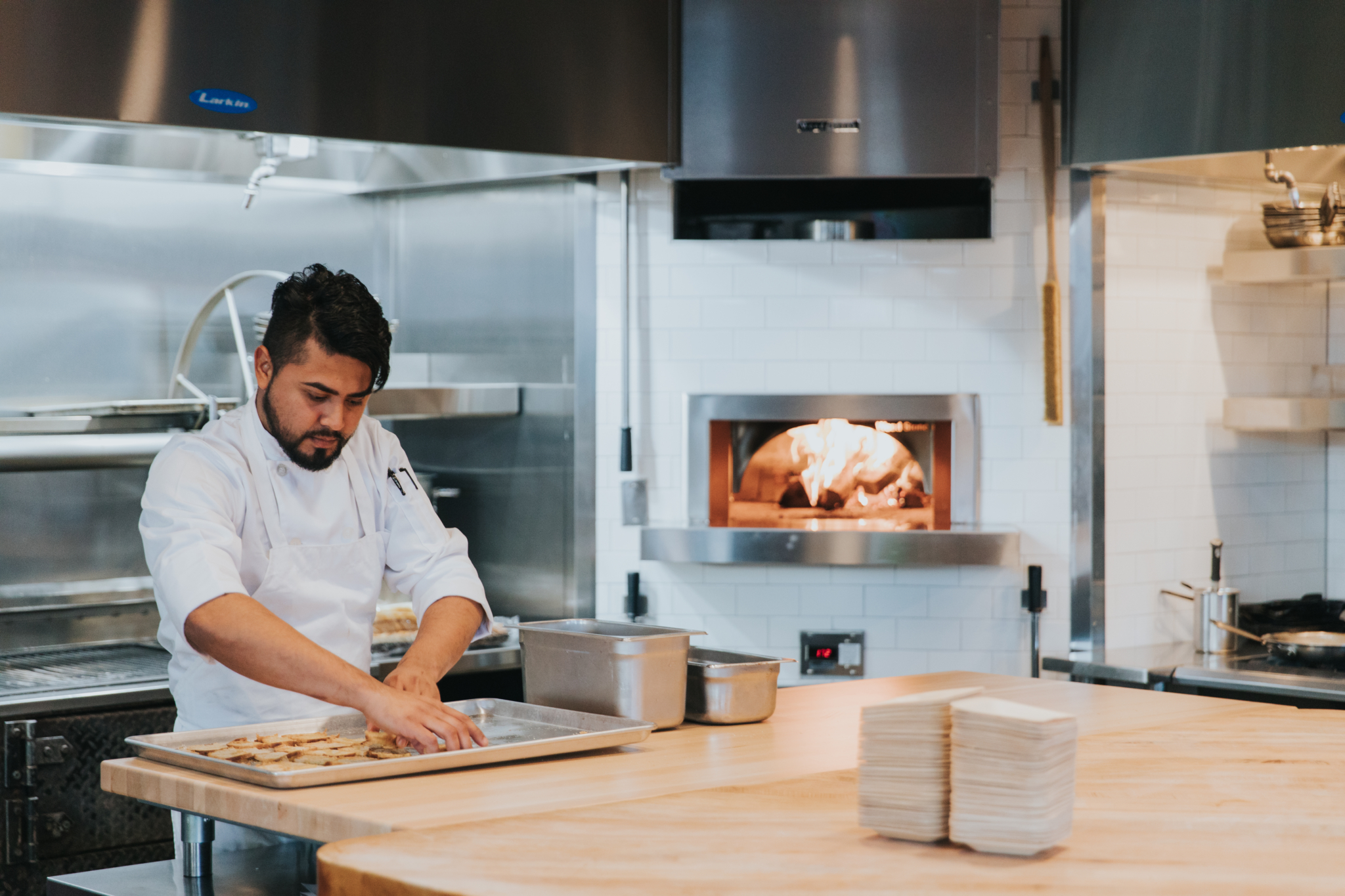 The new Hot and Hot will also be more like a neighborhood restaurant, according to Chris Hastings in an interview with Bham Now.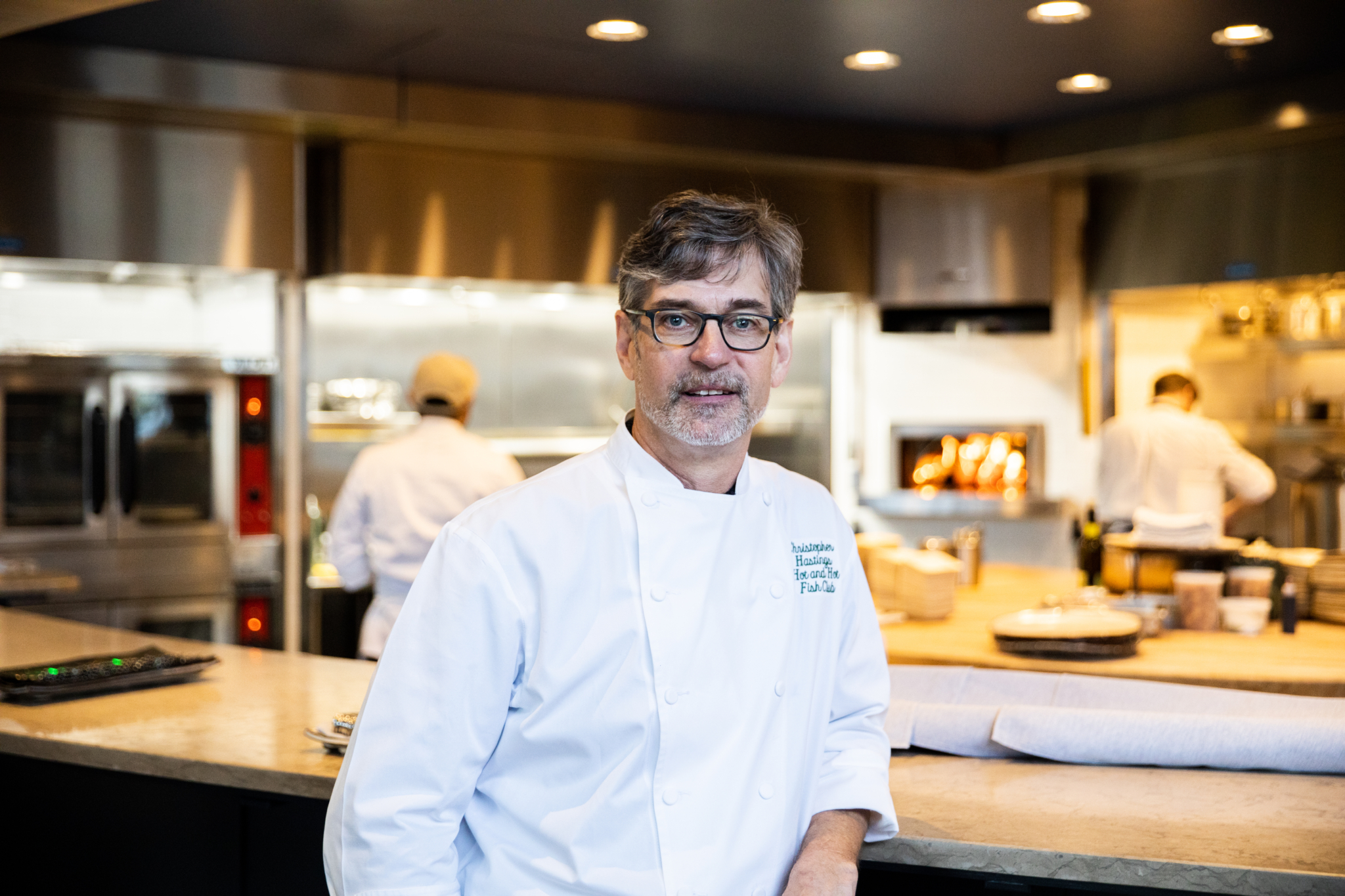 "We don't want to be a special occasion restaurant, we want to be a neighborhood restaurant. We want the 2.0 version to have dishes that are affordable in a small plate format."
Much of the menu and format will remain the same, including favorites – Hot and Hot pork and beans with cracklin' cornbread, white beans, collard greens and chow chow, along with dessert favorites like Elton's chocolate souffle, Meyer lemon meringue tart and of course, the Hot and Hot doughnuts with blood orange glaze and coconut crème filling.
Research & Development Section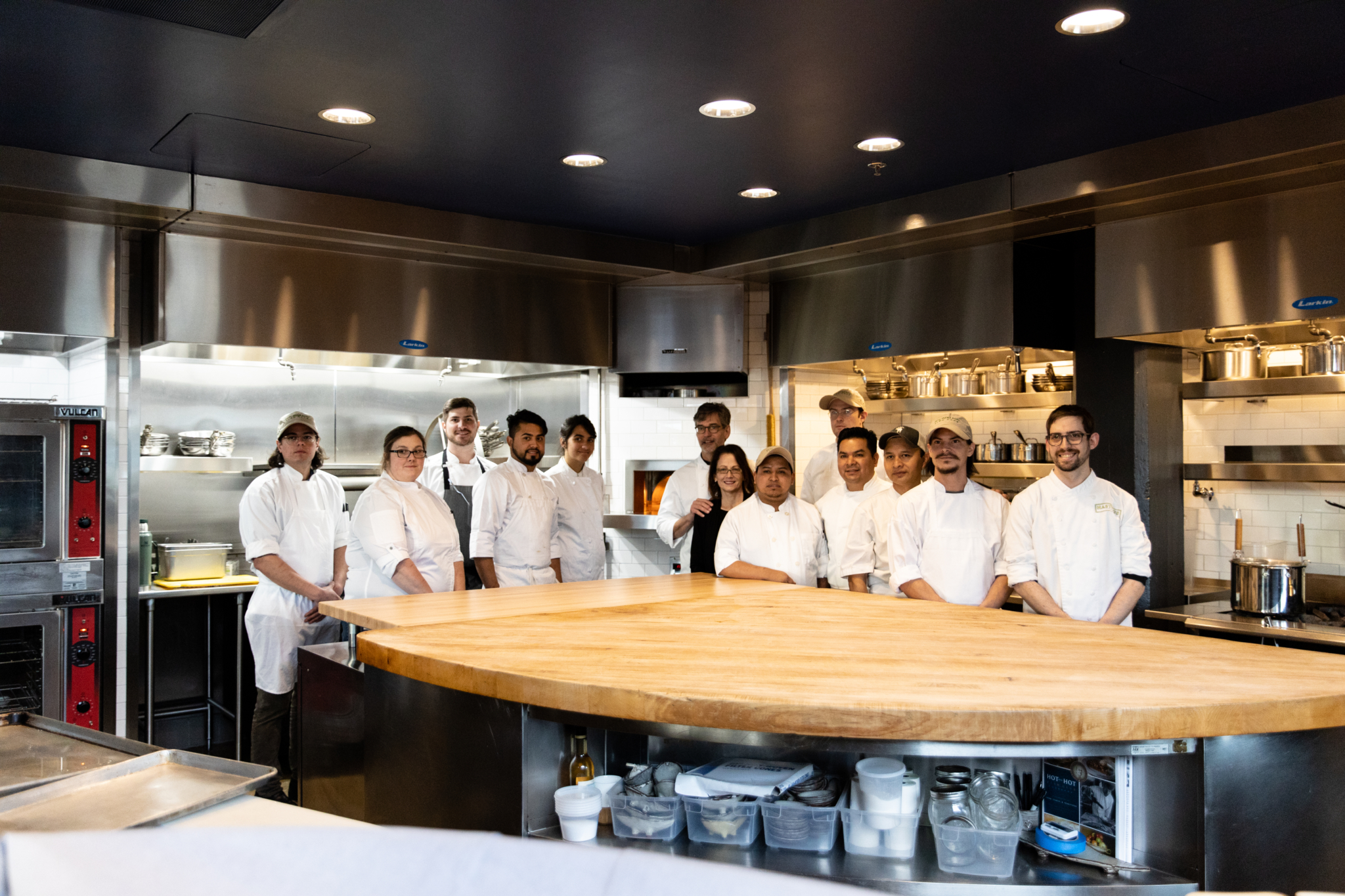 Guests can sample the latest tastes being created in the Hot and Hot kitchen via the new R&D Kitchen Small Plates offerings.
Hastings described the purpose of the R&D kitchen this way:
"It has two purposes. One, I'm teaching a fine group of men and women how to think through the development of an idea – a dish, a flavor profile. How do you discuss it? How do you cook it, taste it, work out the details? How do you perfect it, cost it – a price for it and then put it out to the general public?

Every great chef makes mistakes, but the key is not letting that mistake leave your kitchen. Teaching them the discipline of that process is going to be very valuable to them and their trade and craft when they move beyond us."
Family Business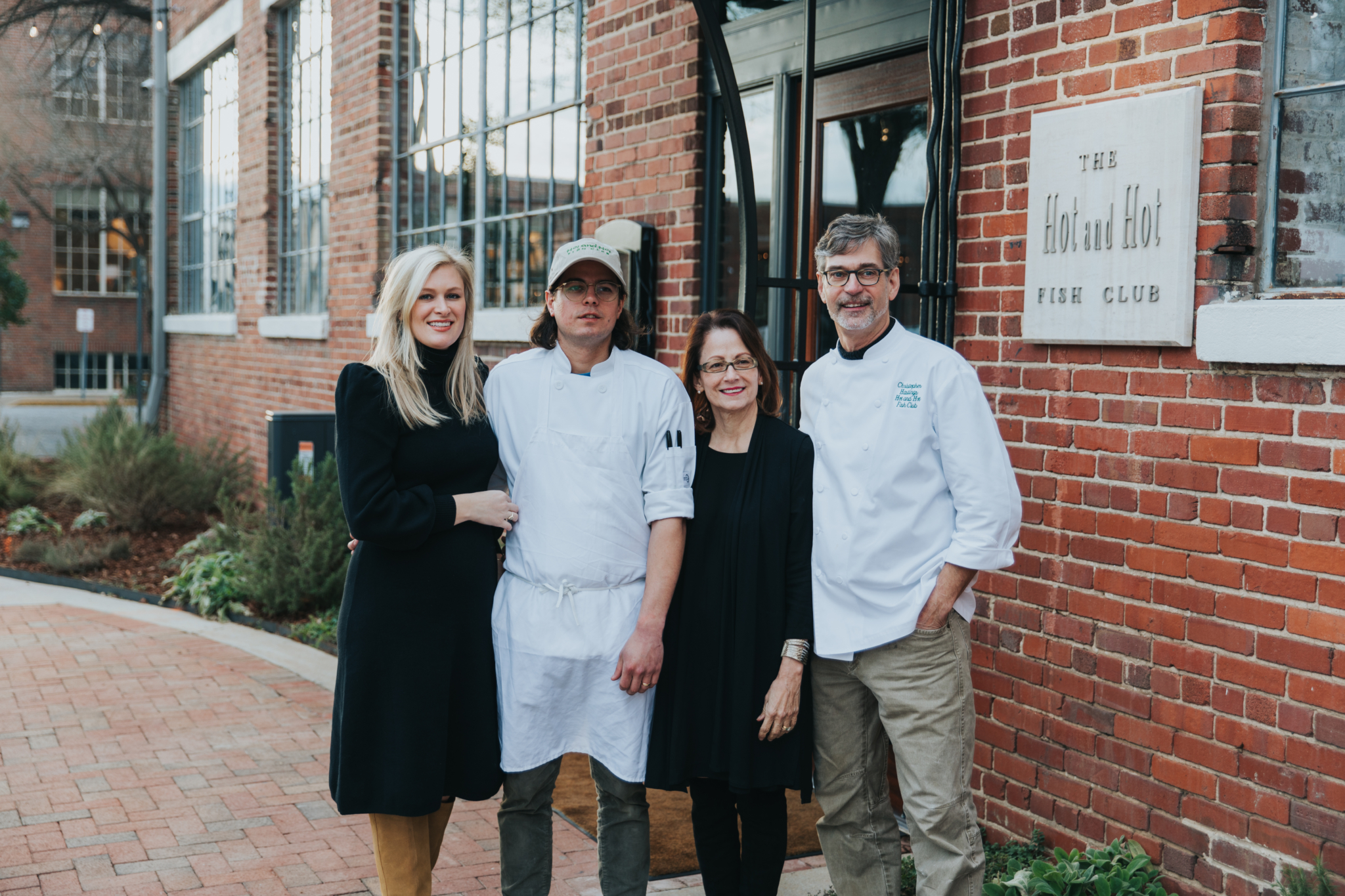 Along with the evolving menu and new space, both Chris and Idie Hastings are excited to have their oldest son, Zeb Hastings, who will be Hot and Hot's sous chef and his wife Molly Hastings, serving as manager of operations, joining the team.
"I can't think of a better way to celebrate 25 years in the restaurant business than being joined by Zeb and Molly as they learn the business, help redefine the restaurant and position themselves to serve the next generation of Hot and Hot and OvenBird guests," said Idie Hastings in a news release about the re-opening. "We're delighted to be working together as a family and appreciate that they love this business as much as Chris and I do."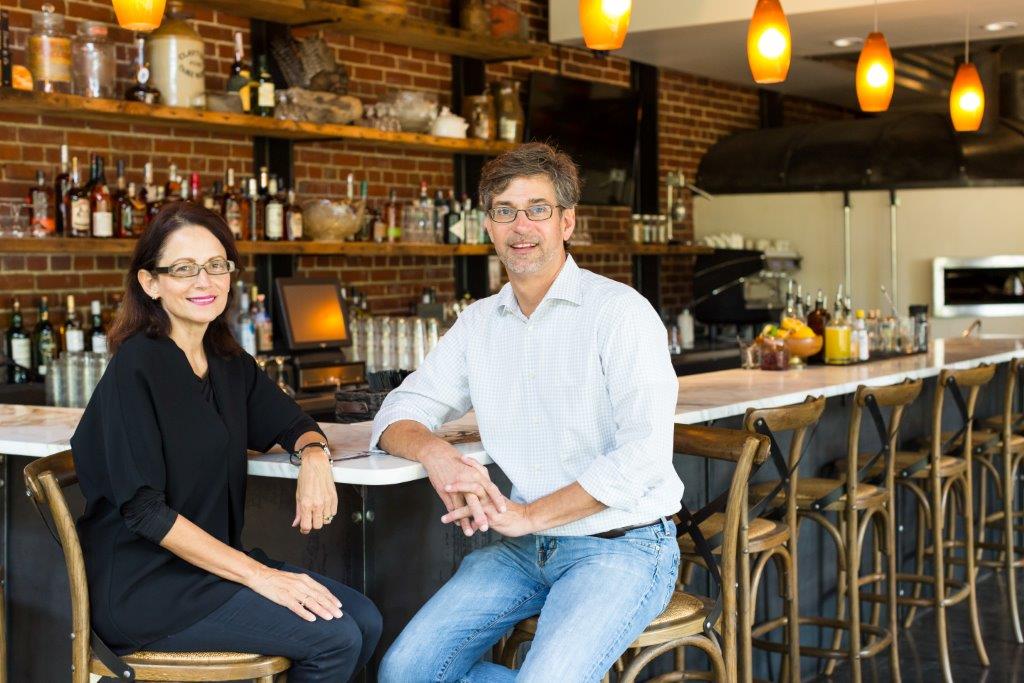 In the Bham Now interview Chris added, "It's a family business. Zeb and Molly will be the second generation of this business one day. They will work everyday with my wife and I to learn how to do this business exceptionally well and then it will be their turn to run it on their terms. We are going to coach them up."
Humbled by Birmingham
The re-opening of the new Hot and Hot at Pepper Place means a great deal to Chris Hastings, especially his relationship with Birmingham and patrons of Hot and Hot.
Hastings reflected,
"I spoke at Kiwanis. I couldn't have been more humbled by Birmingham. Birmingham has supported us since day one.

We made our bones over there, Hot and Hot Fish Club (off Highland Avenue).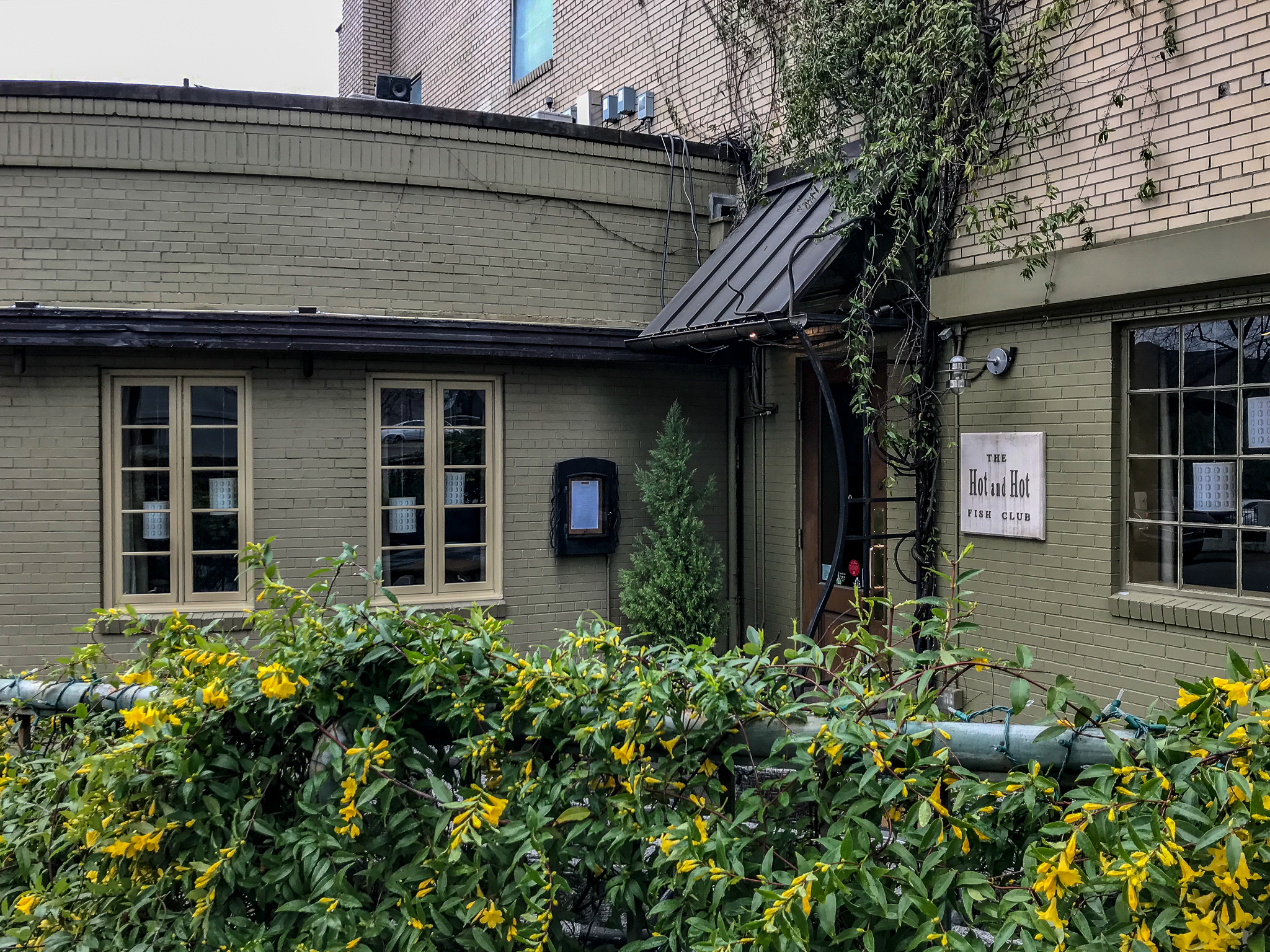 It used to be the old UpsideDown Plaza. No one ever expected the UpsideDown Plaza to be a nationally recognized restaurant location. That would have been a bet Vegas would never take.

But we did it there. Birmingham showed up, the day we opened, and they stuck with us for 24 years, while we evolved, grew and learned how to be better everyday, made some noise and accomplished a few things. Birmingham is a champion of mine and I'm a champion for Birmingham. It has been a great love affair with the city and all of our supporters. I'm not from Birmingham, but I'm very proud to call Birmingham and Alabama my home."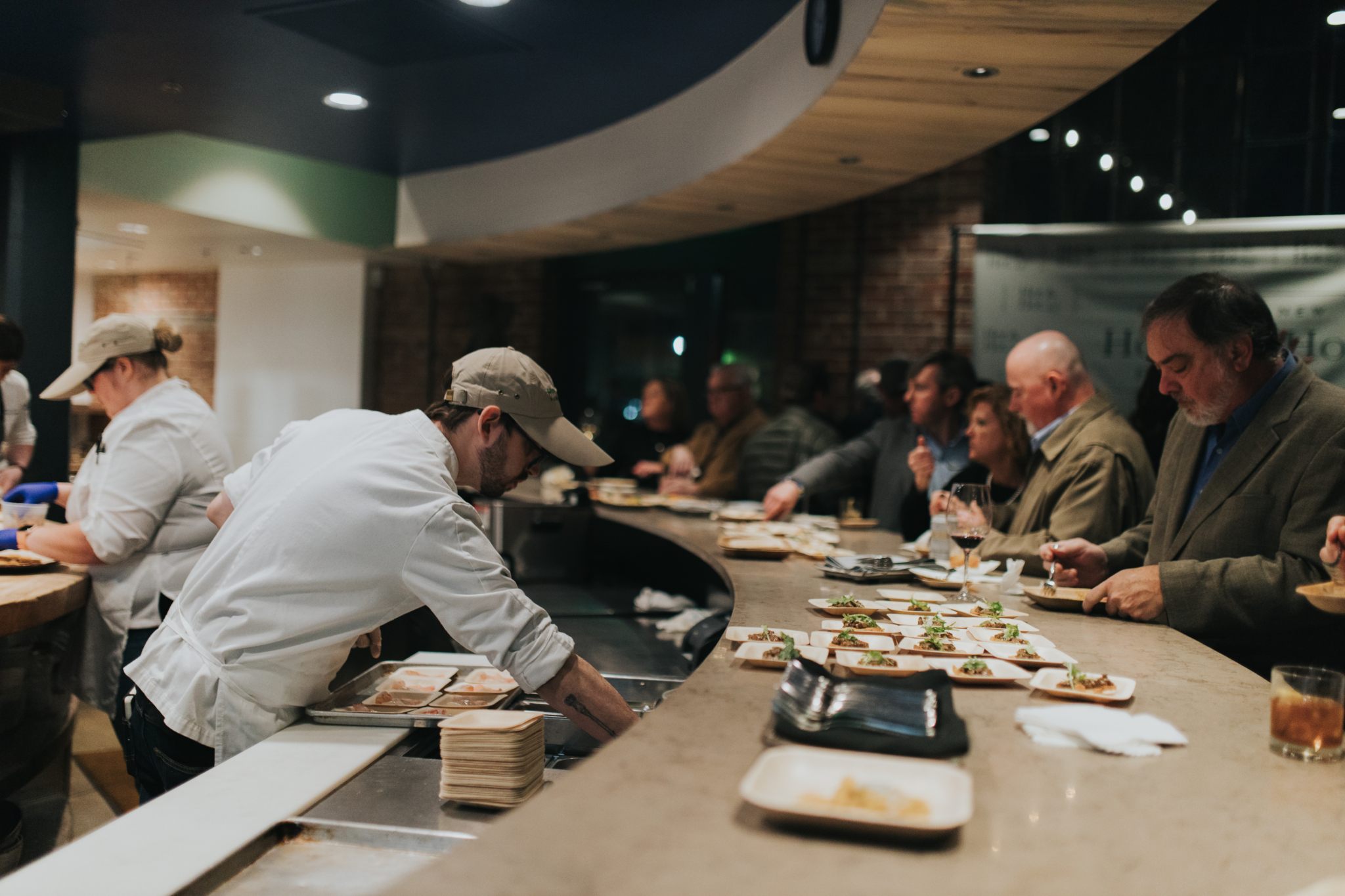 The Details
A quick reminder: The new Hot and Hot Fish Club opens January 23rd. It is located at 2901 Second Ave., South, at Pepper Place. It will be a soft opening over the next few weeks, so please reserve a spot and make a reservation at 205-933-5474.