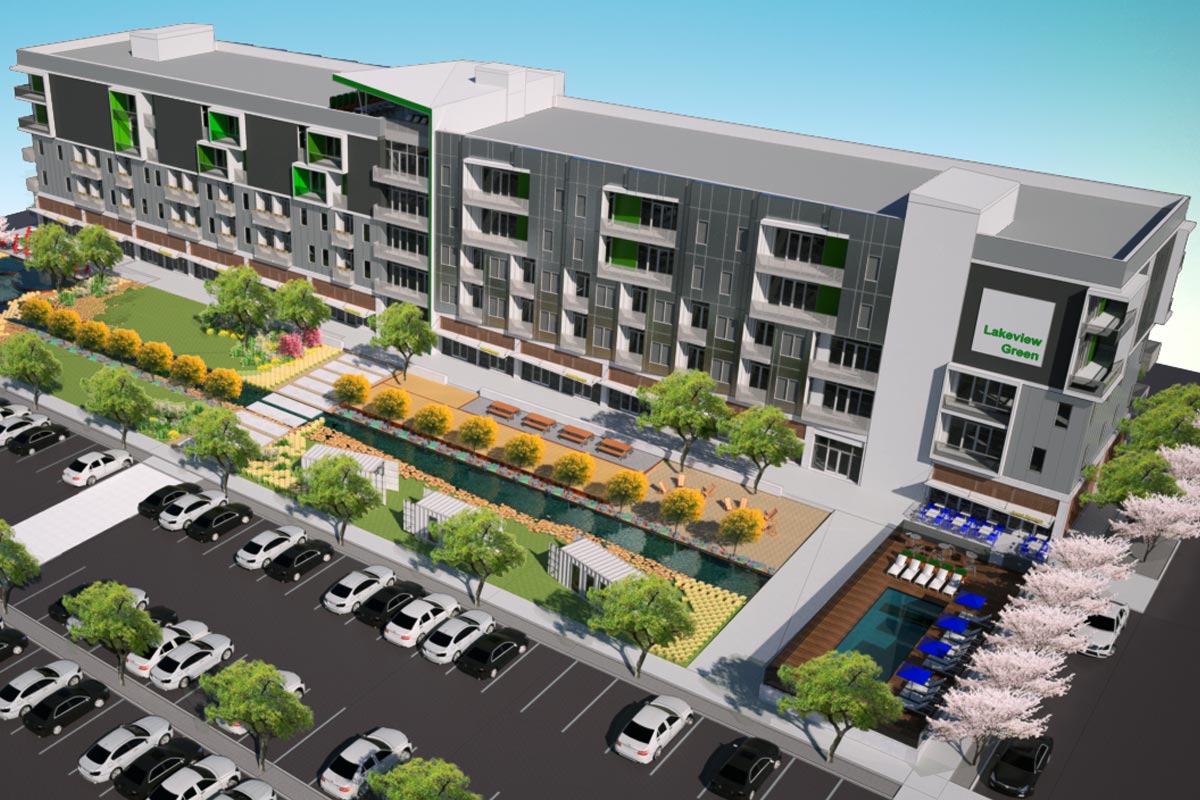 Construction is officially underway for Lakeview Green, an all-new mixed-use apartment complex in Birmingham's Lakeview District. Word on the street—it features a unique living and green space. Maybe it's my love for urban planning talking but this project looks A-MAZ-ING!
Where is Lakeview Green?
This is what it looks like now: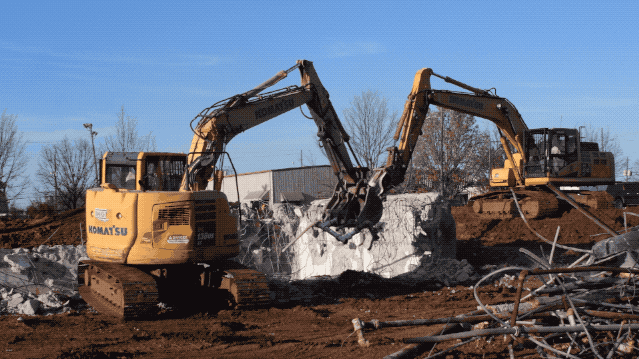 This is the final product: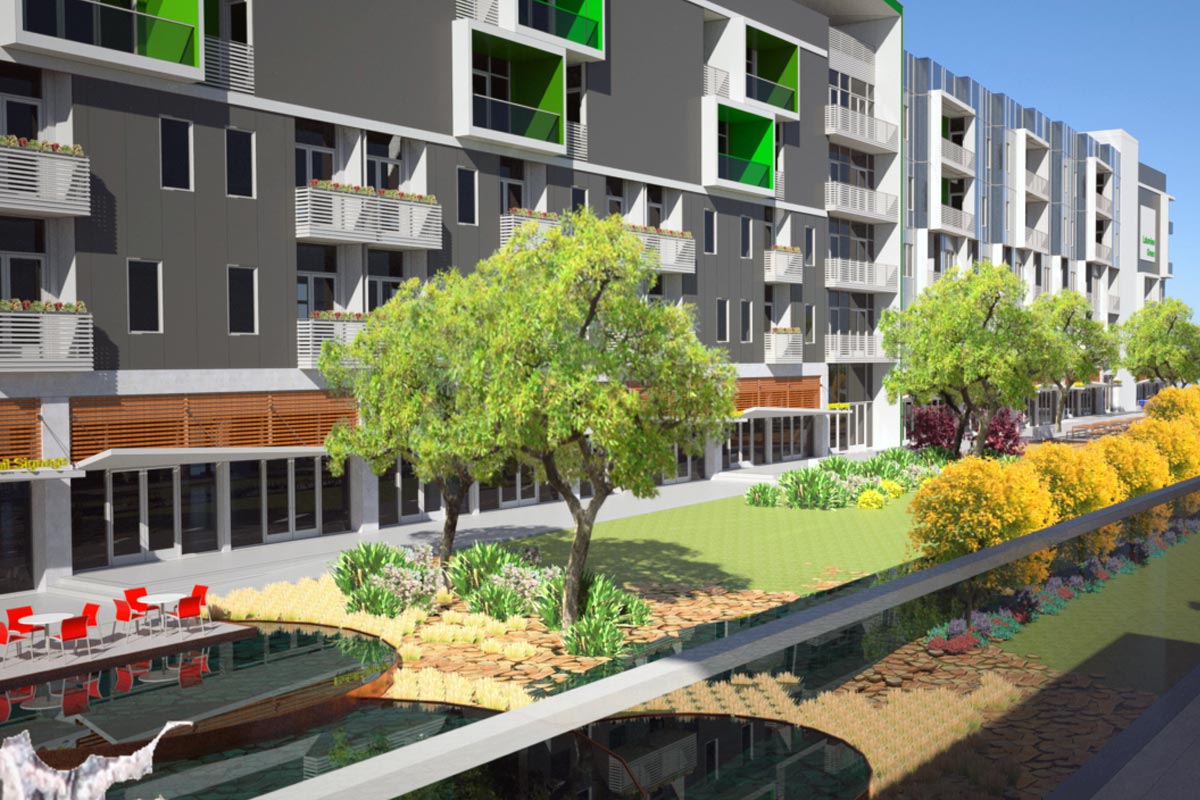 Lakeview Green will be located at the site of the former Davis School on the corner of 4th Avenue South and 29th Street South. That's just a block from Pepper Place, a prime spot in Birmingham's Southside!
What Makes Lakeview Green Special?
I'm sure you've seen plenty of apartment complexes popping up left and right in central Birmingham recently. However, Lakeview Green isn't just your typical high rise. Some of the features that set it apart from the rest include:
A central, walkable location to restaurants and retail, including Pepper Place.
A nature-filled view with bridge-covered streams and Koi ponds.
Private elevators for residents.

Fully covered, reserved and gated parking

.
Access to a pet-friendly park with walking paths.
The Lakeview neighborhood may have a strong industrial past but Lakeview Green will offer residents the same feel as a mini Railroad Park right outside their front door. Think of it as your own little oasis in the heart of metropolitan Birmingham.
A Sneak Peek Inside Lakeview Green
Condominiums
Lakeview Green will include 30 condominium flats that offer a two or three-bedroom floor plan. These start in the $300's with access controlled elevators.
Apartments
There will be 73 studios, one and two-bedroom apartments. These also have access controlled elevators. How cool would it be to be just steps away from the Farmers' Market and some of the best restaurants in Birmingham? I call dibs on a one-bedroom!
Amenities and Retail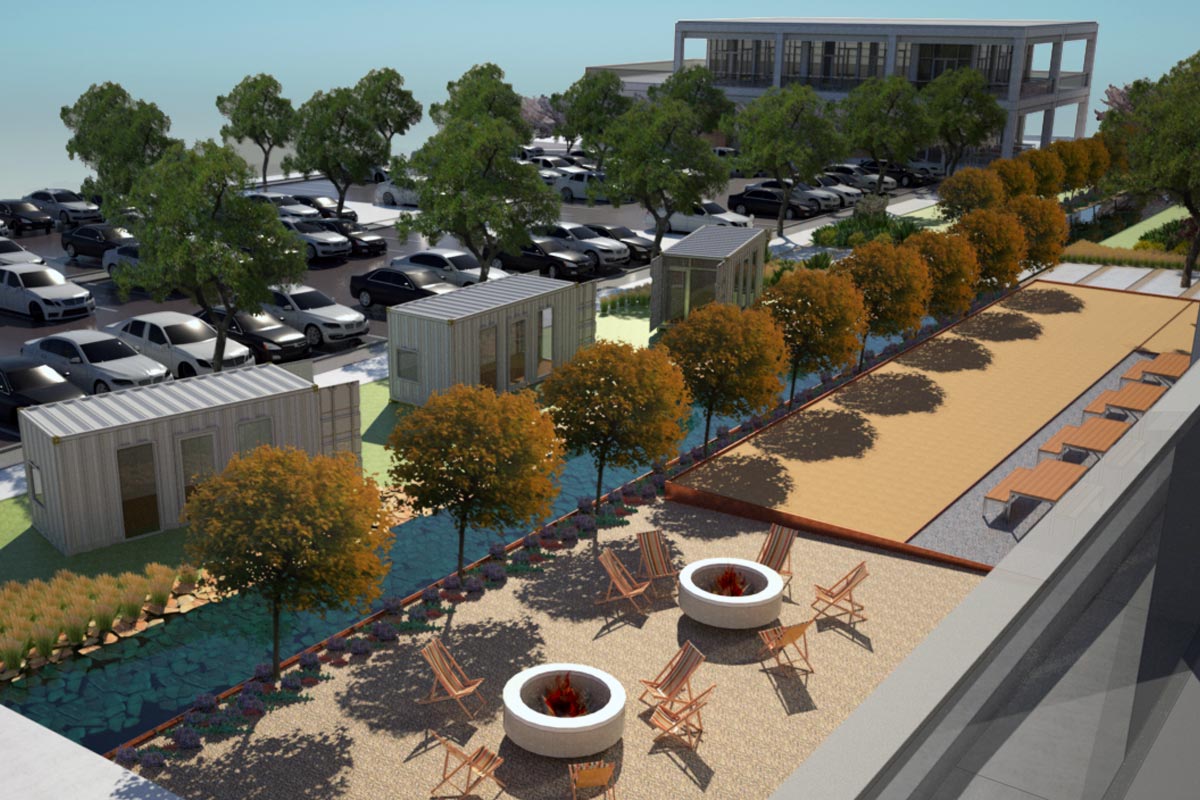 The new Lakeview Green development will be the only green space of its kind in the Lakeview district. The building's "front lawn" will have firepits fit for social gatherings, an herb garden, fitness center and pool.
The apartments and condos also have stunning views of downtown Birmingham. Did I mention the ceilings are 10 feet?! The rooms are complete with granite countertops, walk-in closets, hardwood flooring and your own balcony.
With 38,000 square feet of available retail space, the plan is to include a handful of restaurants and upscale retail merchants on the building's ground floor.
The great thing about Lakeview Green is that even if you aren't a resident, you can still enjoy the unique green space and retail options. Once the development is complete, you can find me chilling out by the koi pond.
---