Sponsored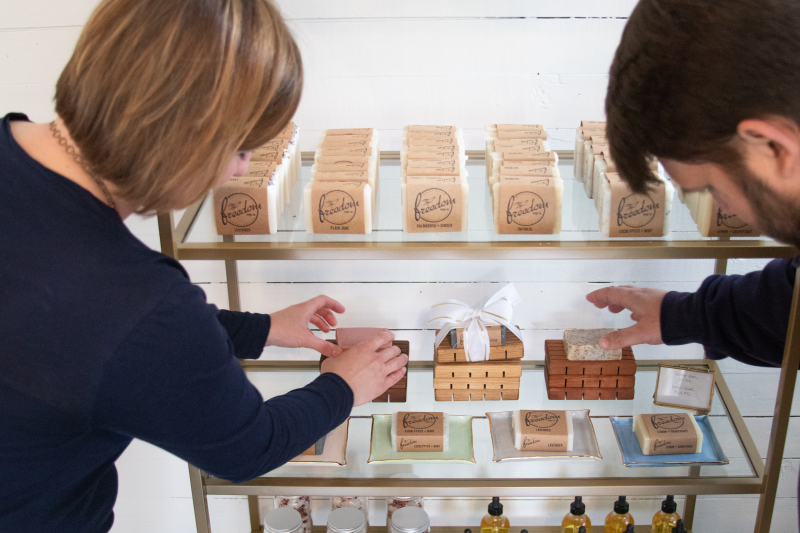 We've curated an assortment of unique gifts from Birmingham businesses so you can check everyone off your list. And don't forget about the most special person in your life…YOU!
🎁 Gifts $20-50
Cookie Dough Magic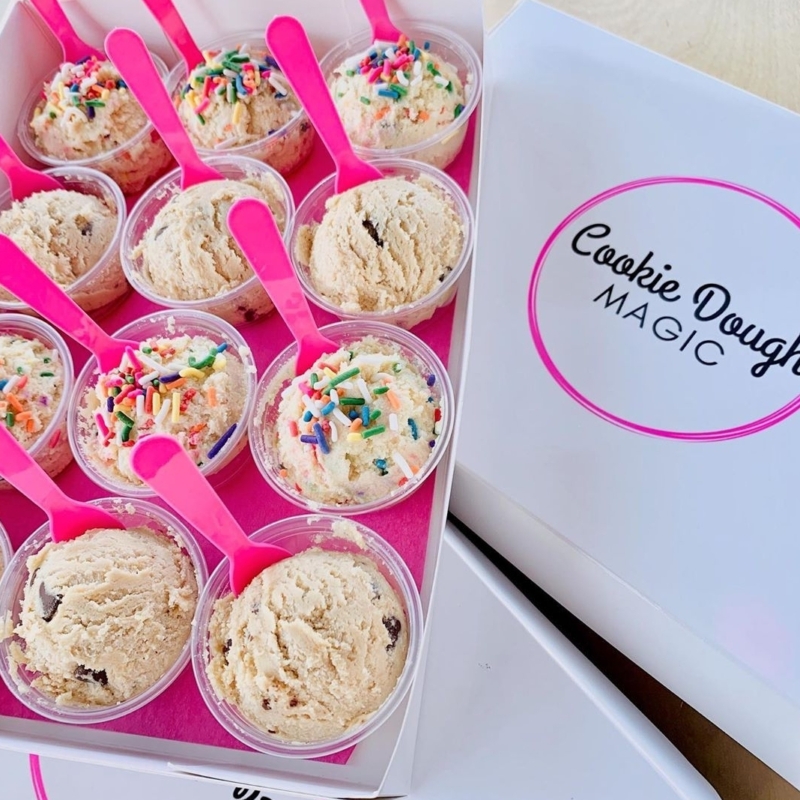 Cookie Dough Magic is Birmingham's first edible cookie dough store and has been serving up sweet scoops since 2018. They are offering 12 flavors and free samples of edible cookie dough to make the holidays even sweeter. Purchase $25 in gift cards by 12/23/19 and get a FREE SCOOP!
Location: 400 41st St S Suite 102, Birmingham, AL 35222
Hours: Tues.-Thurs. 12-9PM, Fri.- Sat. 12-11PM and Sun. 12-9PM
What to Shop: Cookie Dough Bite Box | $20
The Anvil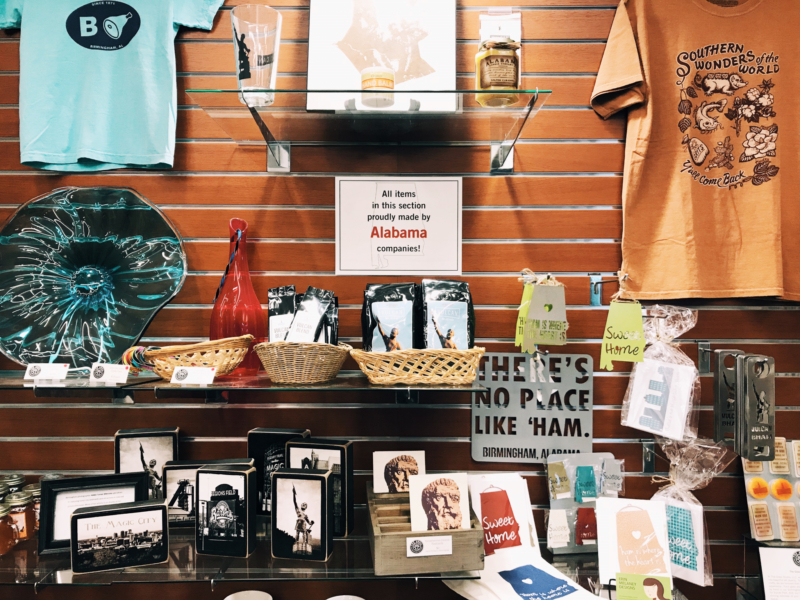 Located inside the Vulcan Park and Museum, The Anvil gift shop offers locally-made goods and Birmingham-centric gifts perfect for everyone on your list. Whether you're looking for t-shirts, socks, magnets, mugs, or hand-crafted glassware, The Anvil specializes in Magic City goods.
Location: 1701 Valley View Drive, Birmingham, AL 35209
Hours: Mon.- Sun. 10AM-6PM
What to Shop: Vulcan Commemorative Box | $23.99
Mis' Rubin's Seasoning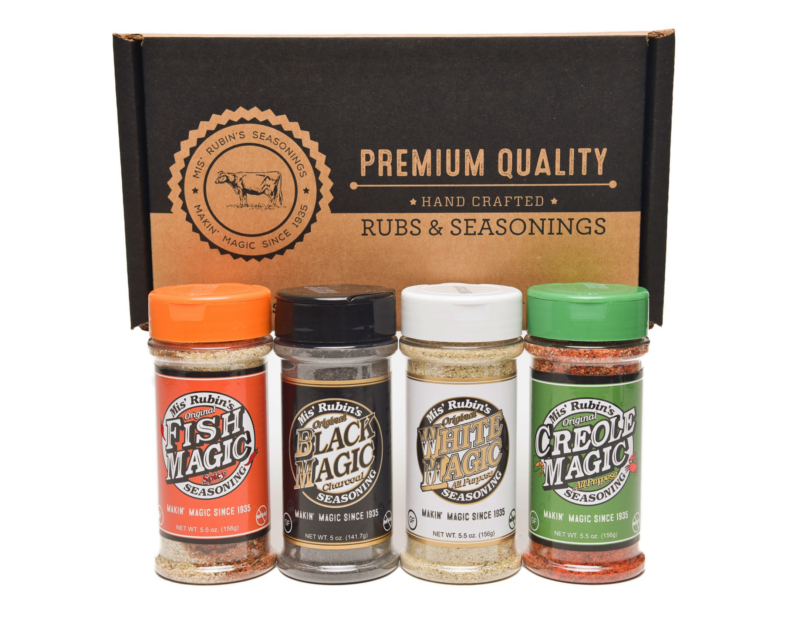 Mis' Rubin's Seasonings was established right here in Alabama in 1935. Their Holiday Gift Box is easy and a great value. It includes 4 Magic Flavors per box: Black, White, Creole & Fish. Check out their website for more info!
Location: Piggly Wiggly, Alabama Goods Company, Publix in the "Buy Local" set near Meat/Seafood and NY Butcher Shoppe
What to Shop: Seasoning Variety Pack | $27.80
Magic City Organics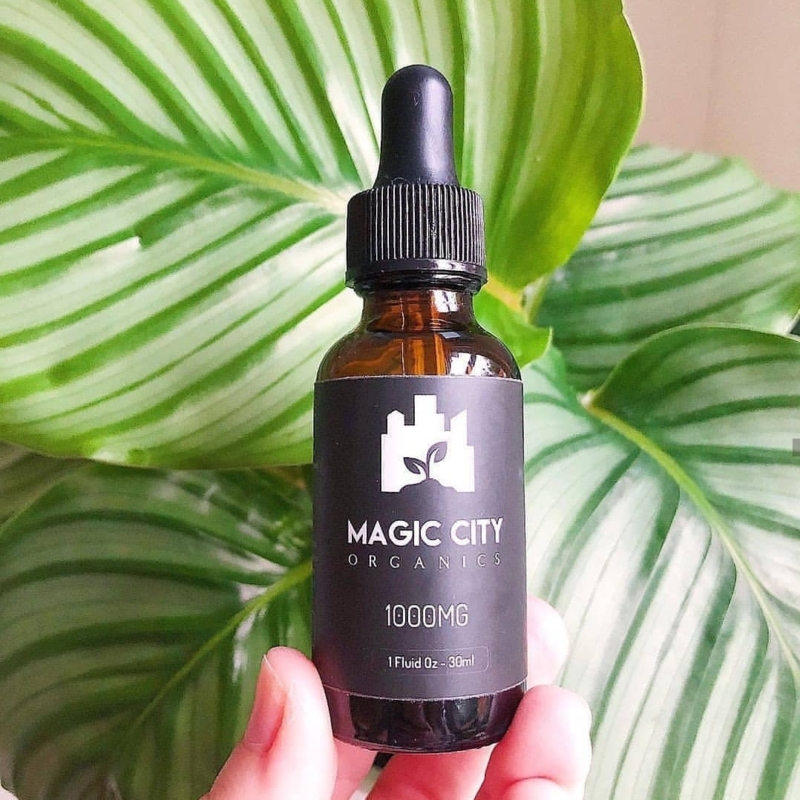 Magic City Organics has been heralded as the "Apple Store" of CBD shops in Birmingham. Give the most relaxing gift of 2019 to your loved ones! MCO will have affordable gift boxes tailored for everyone this holiday season in-store as well as online.
🎁 Gifts $50-100
Freedom Soaps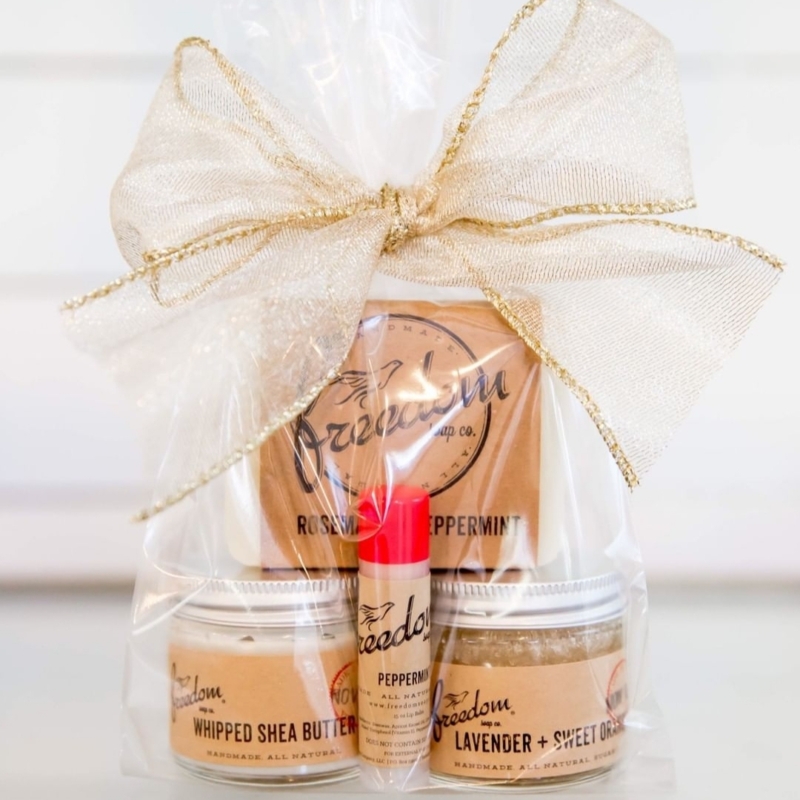 Freedom Soaps allows you to customize the right gift set for you! This holiday season, you really can't go wrong with the gift of skincare, soaps, lip balms, cleansing oils and bath salts. Their new Eucalyptus + Mint bath salt scent embodies the holidays perfectly.
Freedom Soaps even offers beard balm, beard oil and shave soap for the special guy in your life. To create your personalized gift basket, head to their website. Need help choosing what product to include in your set? Here's our guide.
Location: 3131 Bellwood Dr, Vestavia Hills, AL 35243
Hours: Wed.- Fri. 10AM-5PM & Saturday 10AM-2PM
What to Shop: Custom Gift Basket | $29.95-59.95
D-Bat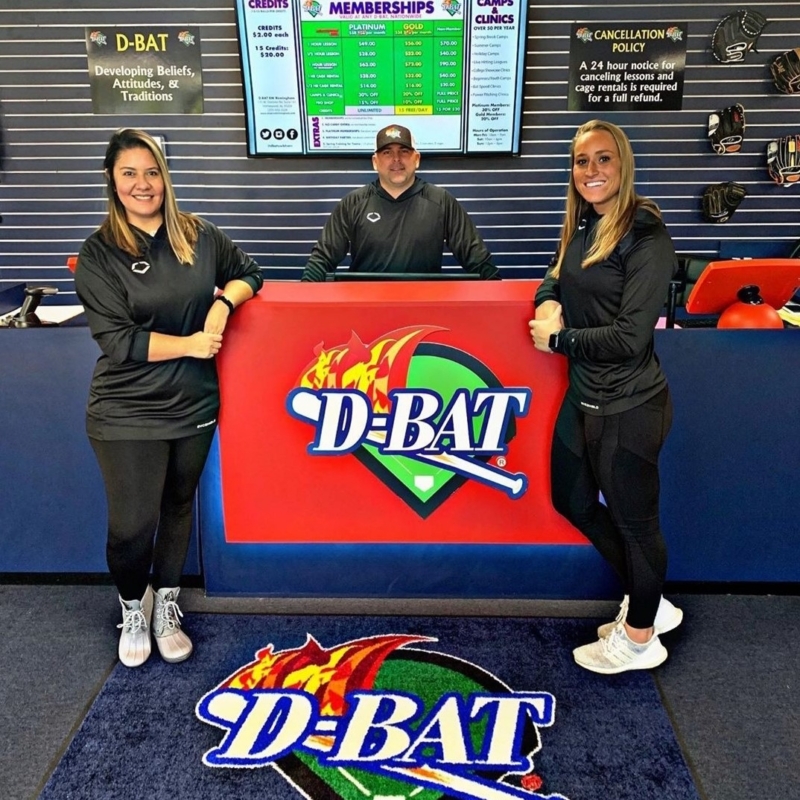 D-Bat SW Birmingham is the Magic City's newest baseball and softball venue. D-Bat offers monthly memberships, lessons, pitching machine credits, camps, clinics, Hittrax, cage rentals, and even birthday party packages. Their facility offers a fully stocked pro-shop to get your little one ready for all 9 innings!
Location: 131 W Oxmoor Rd Ste. 131, Homewood, AL 35209
Hours: Mon.-Fri. 10AM-9PM, Saturday 10AM-6PM and Sunday 12-6PM
What to Shop: 1 Hour Batting Lesson | $70
Glenwood Pecans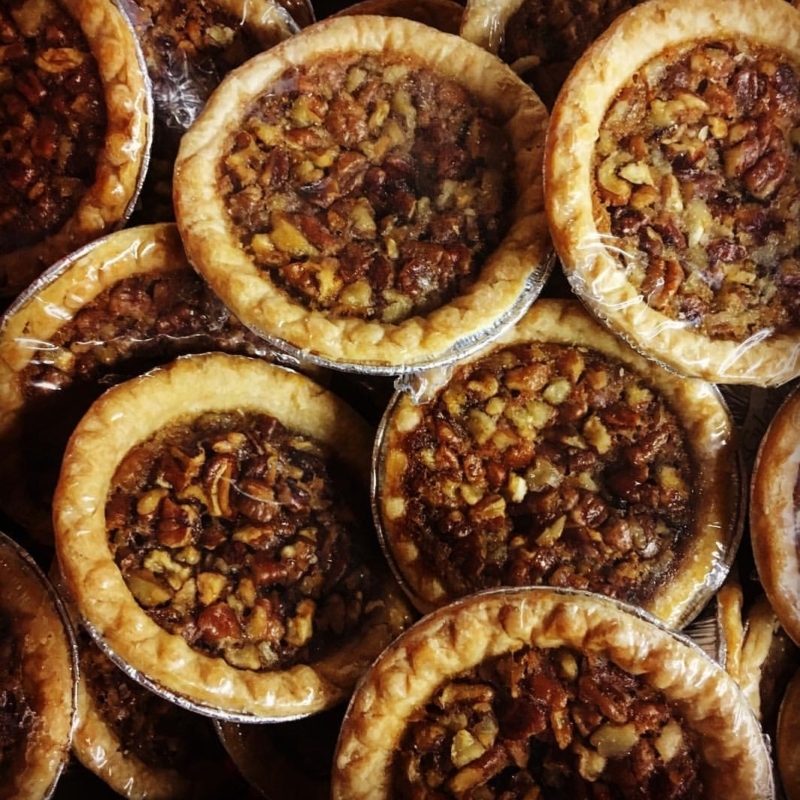 Every purchase of Glenwood's pecans helps raise funds essential for their programs and services to those affected by autism and behavioral health disorders. Glenwood's Holiday Pecan Sale began over 43 years ago and has touched the lives of over 10,000 people across Alabama. This holiday season, your purchase can contribute to Glenwood's mission and make an amazing pie!
Location: Local Iberia Banks, SouthPoint Bank Branches (Colonnade, Gardendale, Trussville, Wilsonville), Winn Dixie Stores, and Piggly Wiggly Stores
What to Shop: Holiday Tower Favorites | $80
Four Corners Gallery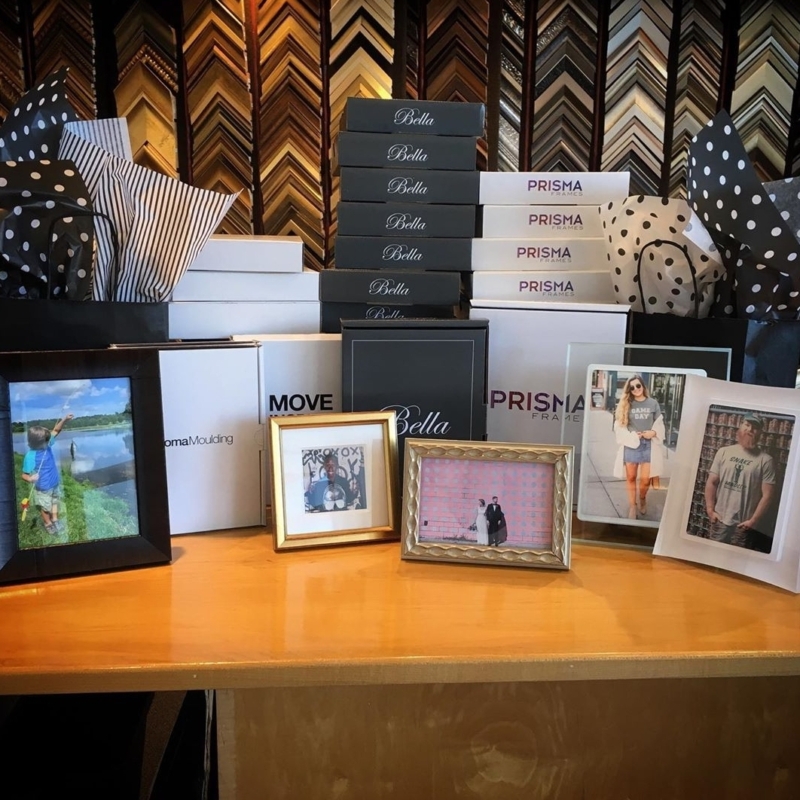 Four Corners Gallery believes that if it's worth framing, it's worth preserving. Get your favorite pictures archivally printed and framed with Four Corners Gallery.
They even retouch photos of your most cherished memories. Whether it's a poster, treasured family heirloom or priceless artwork, they are committed to the finest quality and attention to detail.
Alabama Goods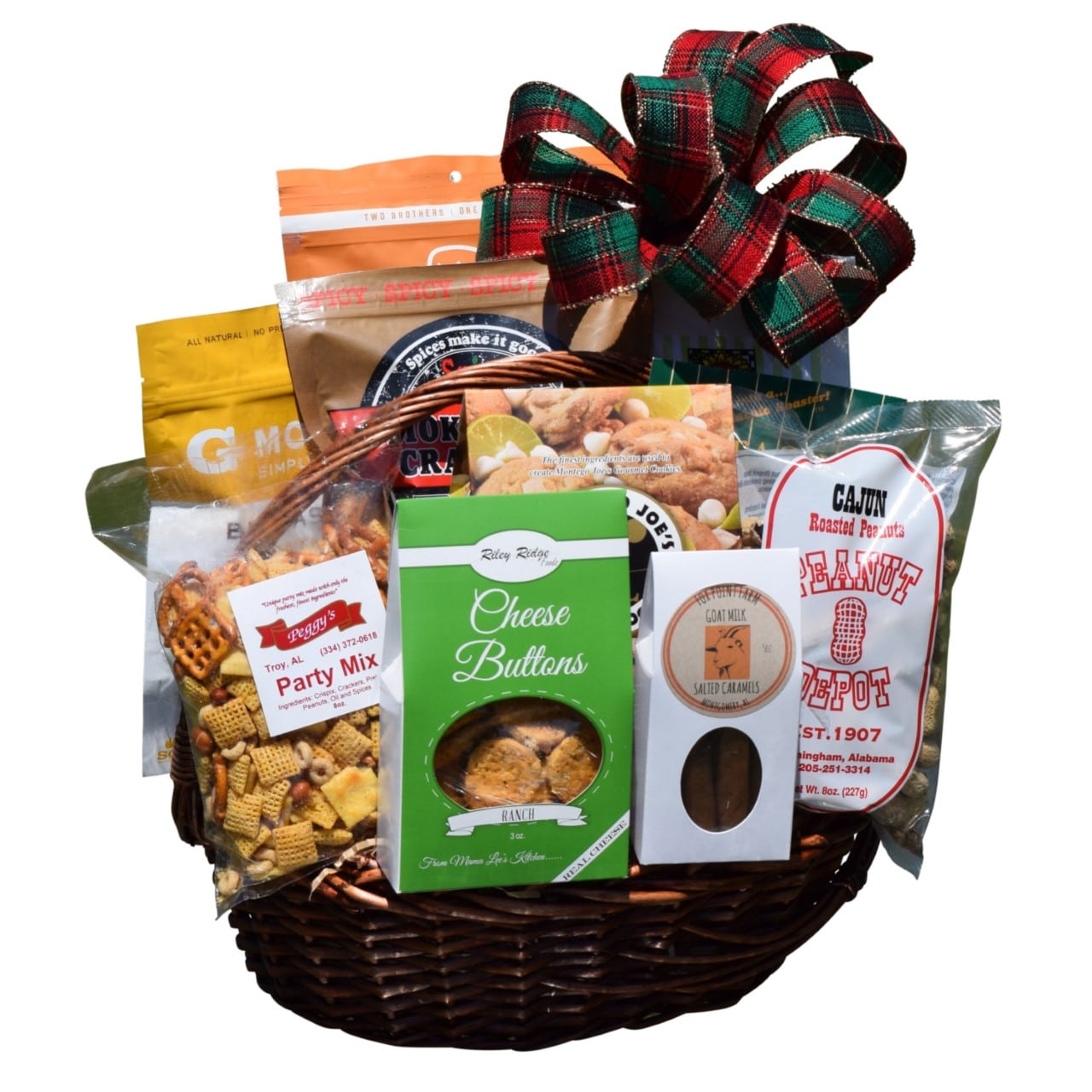 Alabama Goods specializes in Alabama made products that reflect the state's warm character and creative spirit. You can get free shipping on many gifts, plus free shipping on online orders over $100! Send the best of Alabama made gifts for the holidays when you shop in-store or online at AlabamaGoods.com
🎁 Gifts $100-200
Dave and Busters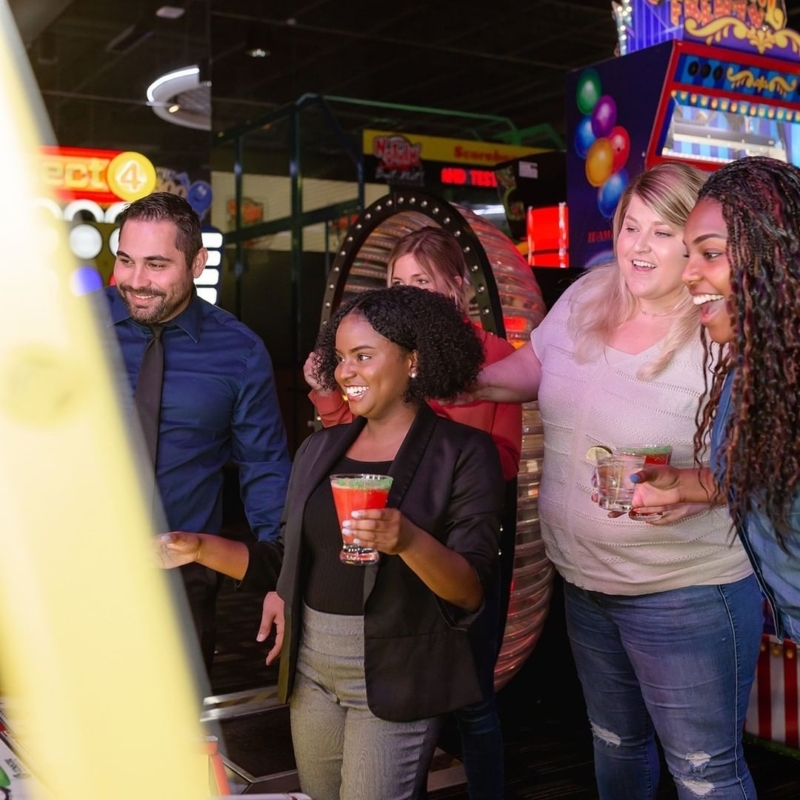 Dave & Buster's has the games, mouth-watering menu items and tastiest drinks. Watch your favorite games on one of their massive HDTVs. EAT, DRINK, PLAY, and WATCH at your fun destination, Dave & Buster's Birmingham.
Location: 2700 Galleria Cir Ste 110, Birmingham, AL 35244
Hours: Sun.-Thurs. 11-12AM & Fri.- Sat. 11-2AM
What to Shop: Dave and Busters Gift Card | $25-100
Alabama Sawyer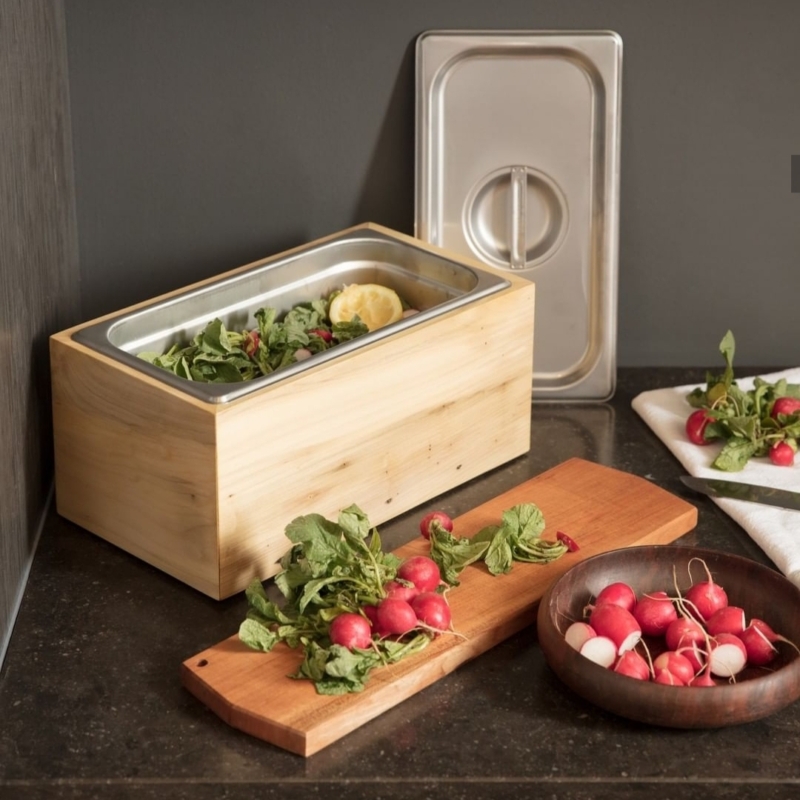 Alabama Sawyer crafts Birmingham's urban timber into elegant, well-thought-out pieces that bring comfort to your home. The Noaway Countertop Compost Bin and other treasures wrap well for garden-to-table chefs. Head to their website and use the code BHAMNOW19 to get 15% off your order!
Location: 4000 3rd Ave S, Birmingham, AL 35222
Hours: Mon.-Fri. 9AM-5PM
What to Shop: Noaway Counter Top Compost Bin | $175
Honeycreeper Chocolate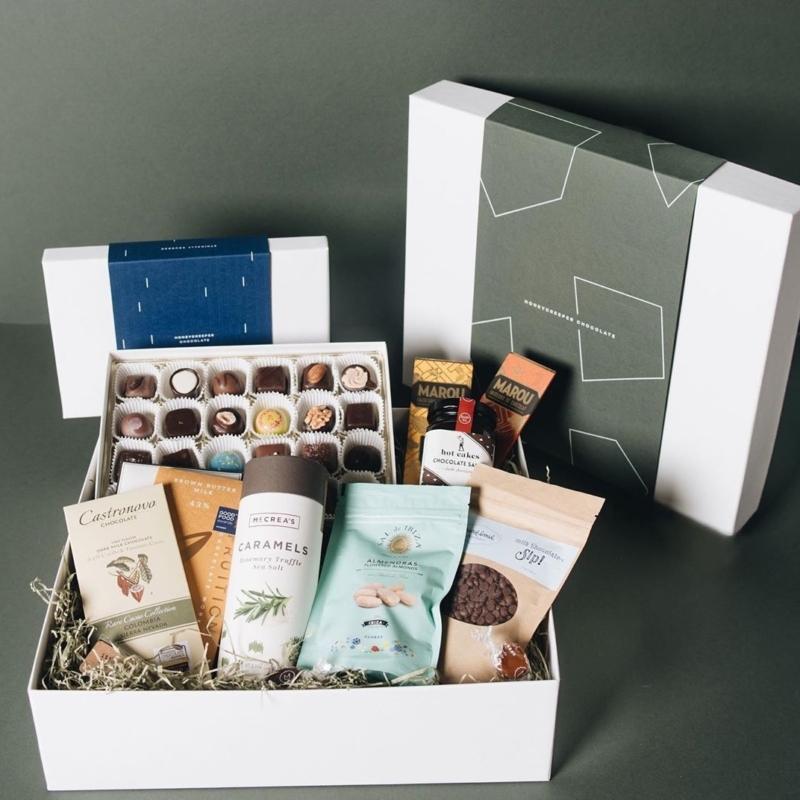 Honeycreeper Chocolate offers fine flavor creations made with fresh ingredients and ethically sourced cacao. Holiday Gift Box varieties include the signature Chocolate Box, Caramel Lovers Box, Sweet & Salty Box or Bake & Sip Box. You can order your batch online or by emailing order@honeycreeperchocolate.com.
Location: 2026 Morris Ave, Birmingham, AL 35203
Hours: Tues.-Wed. 11AM-6PM, Thurs.- Fri. 11AM-7PM, Sat. 10AM-4PM and Sunday 10AM-2PM
What to Shop: Chocolate Gift Boxes | $55-200
Uptown Birmingham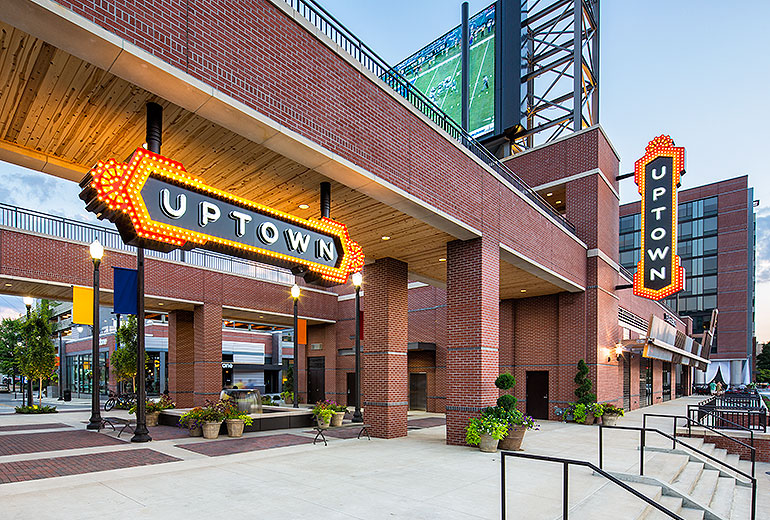 All this holiday shopping make you hungry? Me too! One of my go-to places in Birmingham to satisfy any tastebud is Uptown located near The BJCC.
Whether it's a date night, family night, or just hanging with friends, the Uptown entertainment district is a one-stop-shop for good eats. The restaurant lineup includes:
Eugene's Hot Chicken
Mugshots Grill & Bar
Your Pie
Todd English P.U.B.
Cantina Loredo
Texas De Brazil
The Southern Kitchen & Bar
Octane Coffee
Topgolf
---
Where's your favorite place in Birmingham to get unique gifts for the holidays? Let us know on social @BhamNow