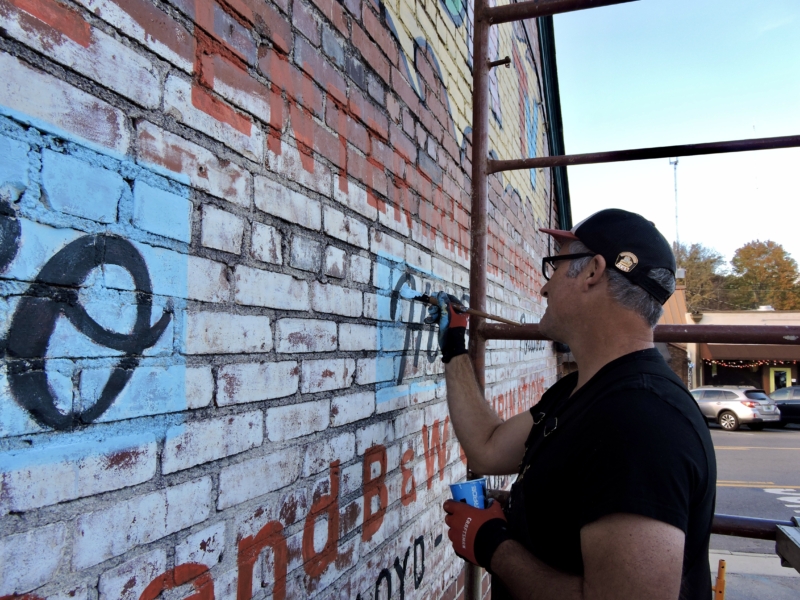 As a Birmingham history nerd, I love seeing the business signs painted on the sides of old buildings. However, these signs fade over time. That's where Shawn Fitzwater, Birmingham's ghost sign painter, comes in.
What is a Ghost Sign?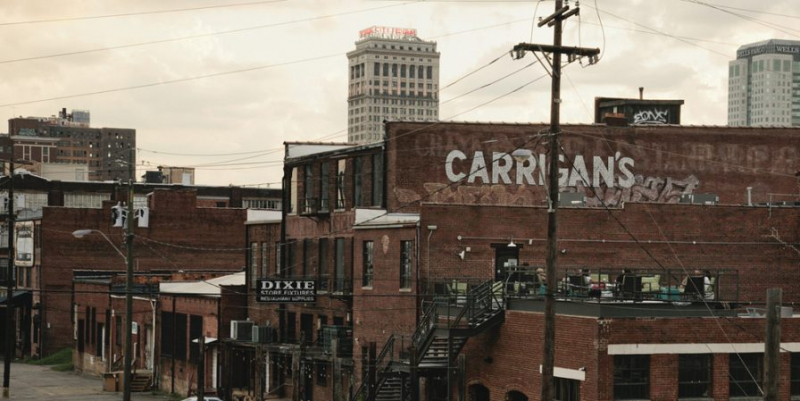 A ghost sign is one of those hand-painted advertisements that adorn the sides of old buildings. I'm sure you've seen them around. Here are a few in downtown Birmingham:
Uniform House of Dixie on the corner of 3rd Avenue N. and 22nd Street S.
Dixie Cycle & Toy Co. on the side of 1709 1st Avenue N.
Lawyer's Title Insurance Corporation on the side of the Title Building.
Some ghost signs have been around since the early 1900s!
Homewood's Color TV Sign
Homewood's Color TV sign was originally painted in 1966, but quickly became a distant memory when the business ended one year later. The sign remained intact for several years due to a protective covering, but was later uncovered and began to fade. 
Meet Birmingham's Ghost Sign Painter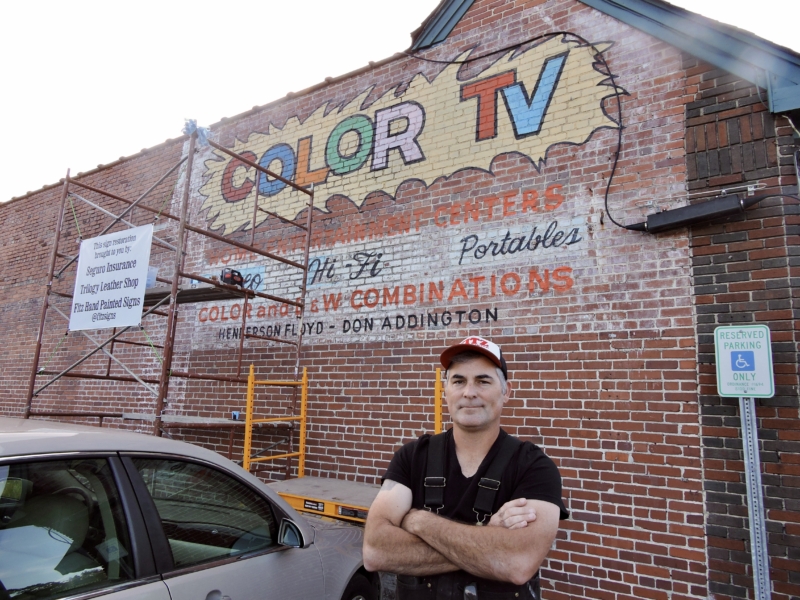 Shawn Fitzwater has always enjoyed art and sketching, but his most recent endeavor has been painting signs and murals. Upon seeing this unique sign fading away, Fitzwater decided to step in and bring it, and others in Birmingham, back to life.
"[Ghost signs] are basically a time capsule captured in art form and there are hundreds scattered all over the city, some still in decent shape, some almost completely faded away."

Shawn Fitzwater, artist and sign restorer
Fitz Hand Painted Signs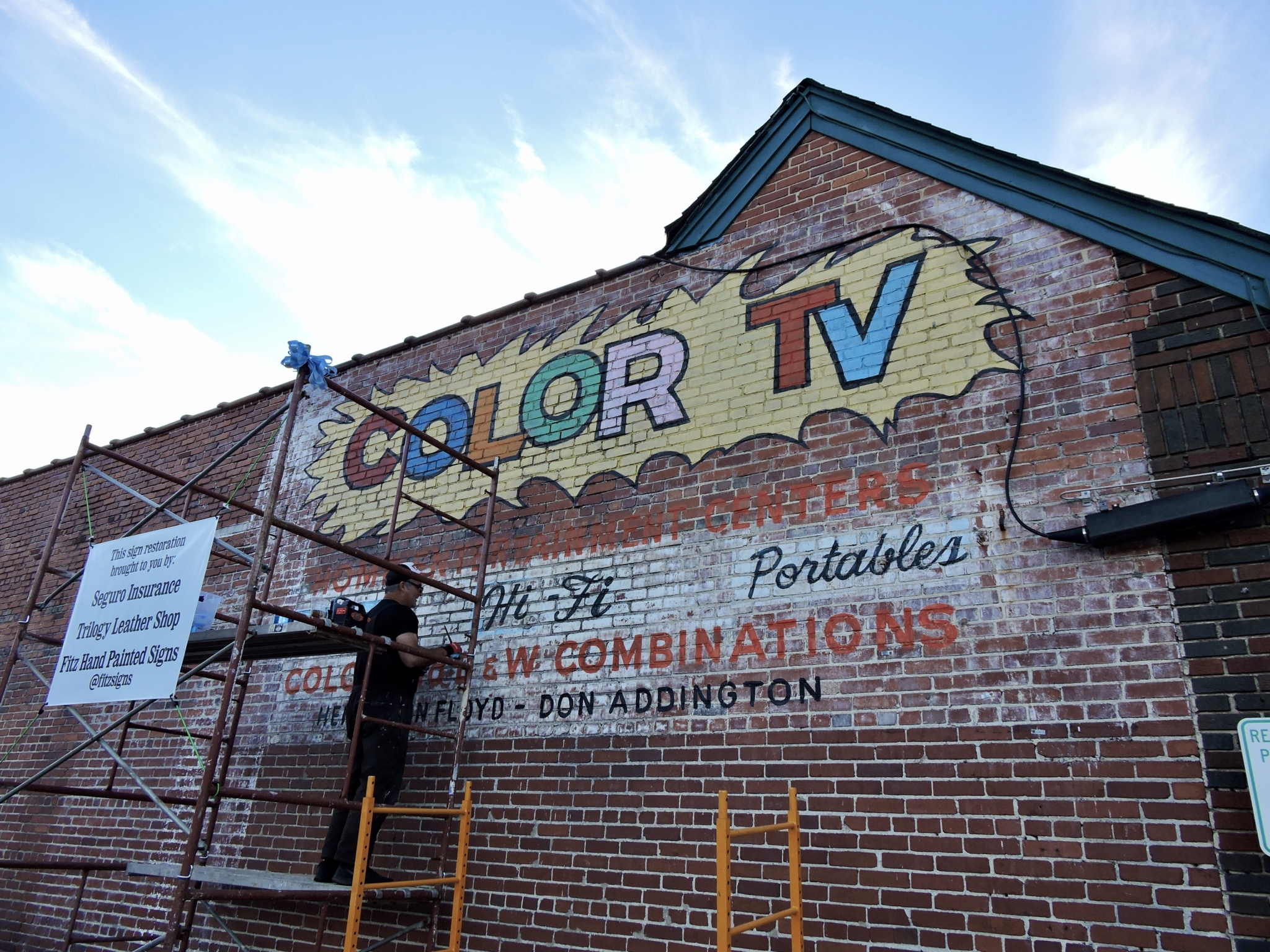 Over the past few weeks, Fitzwater has spent countless hours restoring the Color TV sign in Homewood. What's interesting is his process. 
According to Fitzwater, he doesn't simply paint over the original sign. Instead, he uses his artistic skills to enhance the sign, while ensuring that the sign's antique charm remains. 
Fitzwater hopes to have the sign complete by mid-December, so be sure to swing by the building and see his work!
Have a ghost sign you'd like restored? Reach out to Fitzwater via email, Facebook or Instagram. 
What are your favorite ghost signs in Birmingham? Take a pic and tag @bhamnow to let us know!