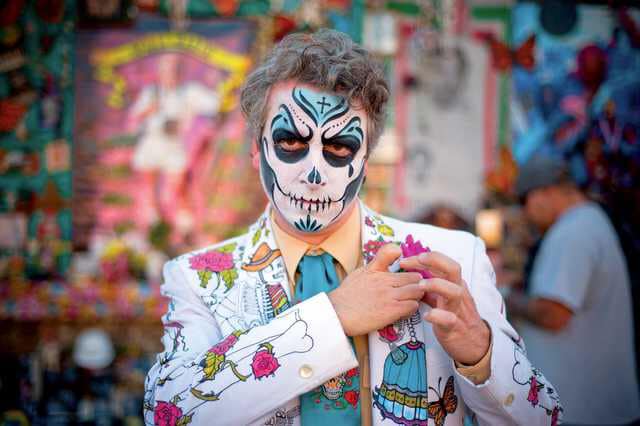 It's going to an exciting weekend in Birmingham! From Dia de los Muertos to a Taste of Freedom event and Christmas Village, here's what's going on November 1-3.
Featured Events
A Home for a Tree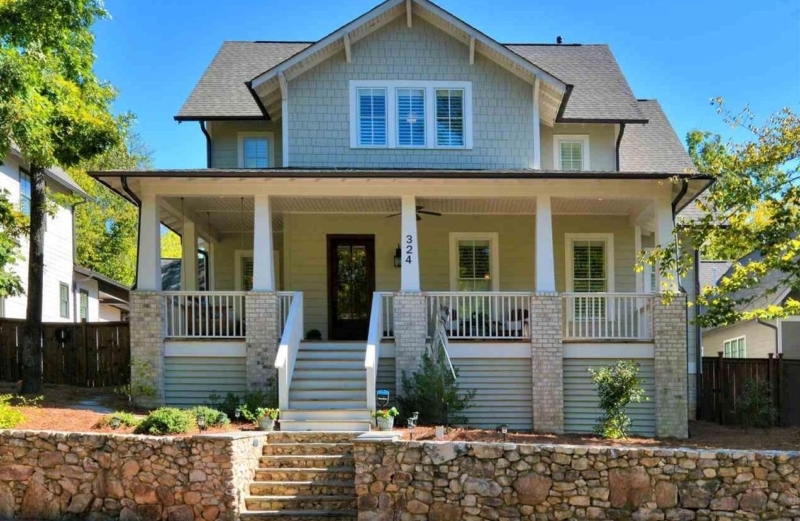 Find the perfect spot for that holiday tree at these open houses happening this weekend around Birmingham.
Sugar Skulls and Sopapillas
If you haven't checked out the Dia de los Muertos cultural event at Cahaba Brewing Company yet, be sure to attend Friday-Saturday, November 1-2. Hosted by the Alabama Multicultural Organization (AMOR), this must-attend FREE pop-up festival features local dance and music performances, latin food, crafters and artisans, community altars and more.
Coffee… Mmm!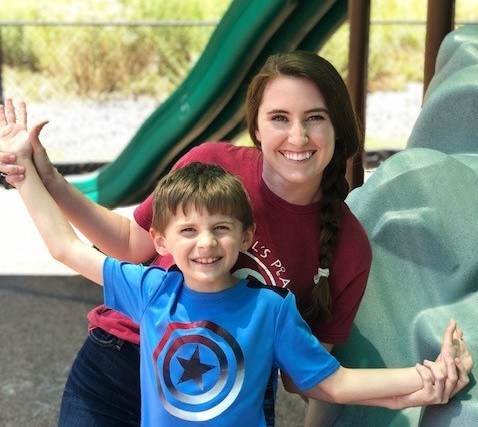 Friday, November 1 kicks off the Coffee For a Cause fundraiser benefiting Mitchell's Place. Your purchase of Specialty House Coffee will help improve the lives of children and families affected by autism and other developmental disabilities. Learn more. Psst! Need an extra pick me up? Purchase 2+ bags of coffee and receive 15% off with discount code COFFEE.
Let the Laughter Flow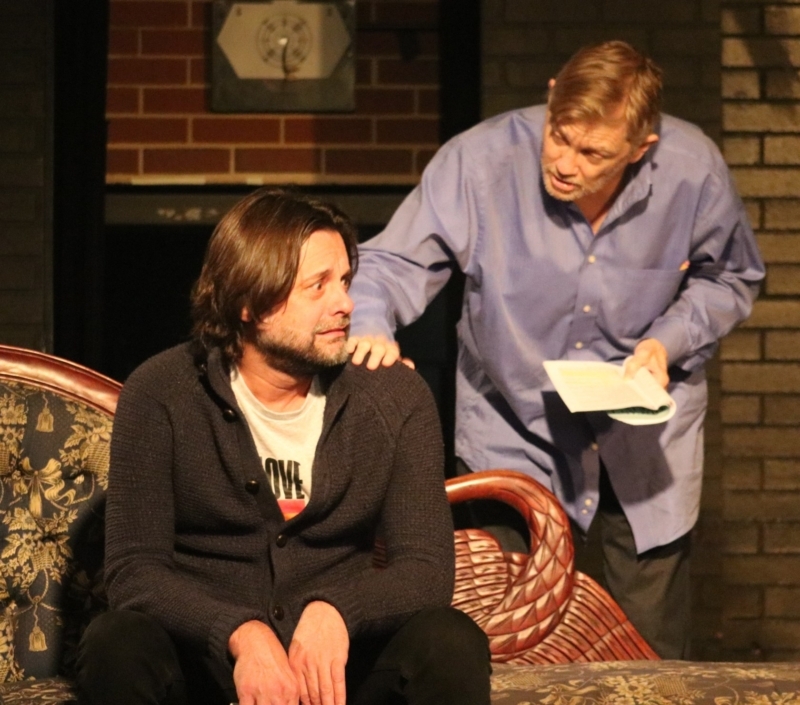 Friday-Sunday, check out Virginia Samford's latest production, You Can't Take It With You. The story follows two families as different as night and day, which leads to some rather wacky situations. Wacky family happenings? Yeah, we've all been there! Tickets.
Soul Food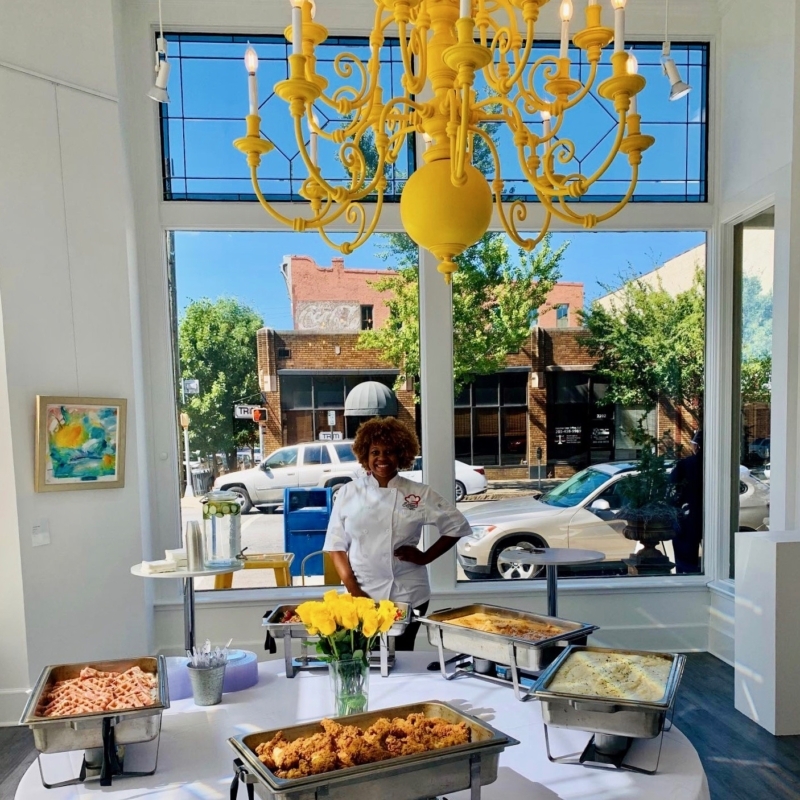 Saturday, November 2, Birmingham Civil Rights Institute shows off soulful culinary creations from top local African-American chefs during the Taste of Freedom event. Gumbo, Mac 'n cheese and collard green wontons anyone? Tickets.
Art, Food and More—Oh Boy!
Who's ready for Birmingham's Moss Rock Festival? I am! I am! From incredible art installations and exhibits to tasty food and drinks, there will be tons of discover. So round up some friends and head to The Preserve in Hoover this Saturday-Sunday, November 2-3. Tickets.
Attention Christmas Fanatics!
It's time to check your good and bad lists and shop 'til you drop at the annual Christmas Village Festival. Let that holiday spirit explode this Friday-Sunday, November 1-3 at the BJCC.
Good to the Last Bite
Cold weather and holidays ahead. Sounds like the perfect time to grab some delicious food from Waitr. Use code BHAMNOW at checkout for free delivery!
This… is Now the Weekend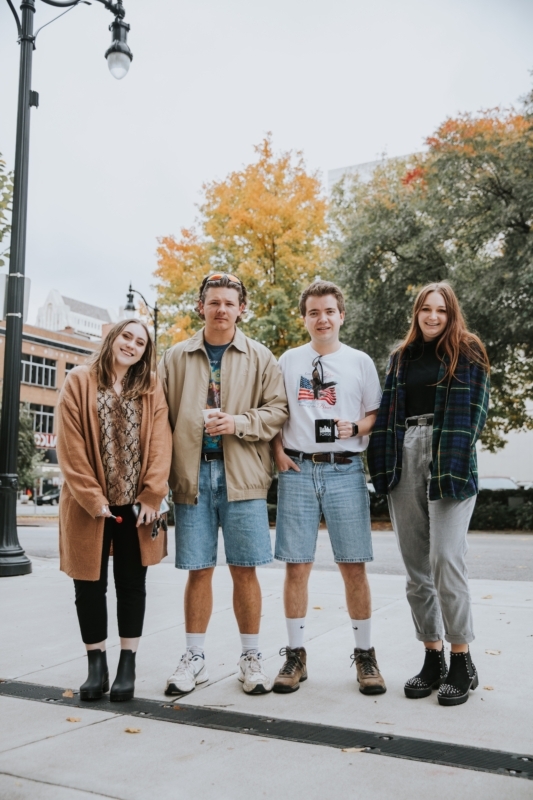 Check out these Bham Nowers as they fill you in on some cool events happening this weekend in Birmingham in Now the Weekend video edition.
All Weekend Long—November 1-3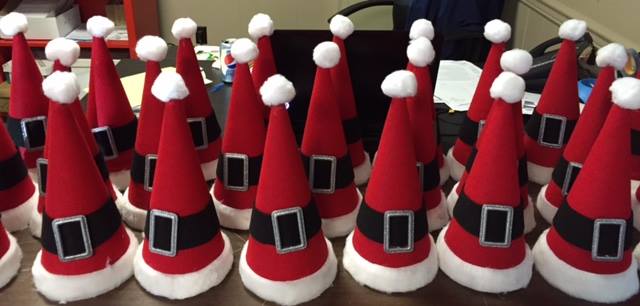 Christmas Village @ The BJCC. Fri.-Sat. 10AM-8PM; Sun. Noon-5PM. $5-$12. Tickets.

Eastern Regional Exhibition @ Beverly McNeil Gallery. 10AM-5PM.
Friday and Saturday—November 1-2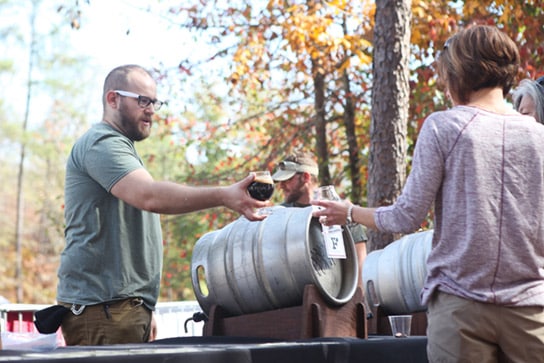 Moss Rock Festival @ The Preserve. Sat., 10AM-5PM; Sun., 10AM-4PM. $30-$35. Tickets.
Peer Gynt & Polovtsian Dances @ UAB's Alys Stephens Center. 7-9PM. $24+. Tickets.
Opera Workshop Scenes Presentation @ Samford University Bolding Studio. 7:30-9PM. FREE.
Saturday and Sunday—November 2-3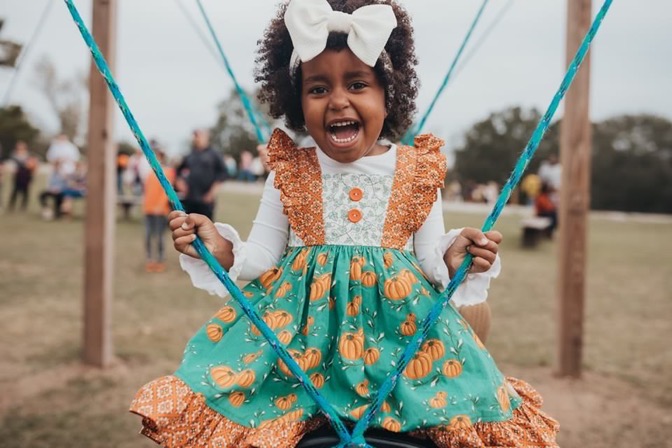 The Patch @ Helena Hollow. 10AM-6PM. $10. Kids under 2 – FREE.
37th Annual Slavic/Russian Food Festival @ St. Nicholas Russian Orthodox Church. Sat. 10AM-4PM; Sun. Noon-5PM. FREE.
Friday—November 1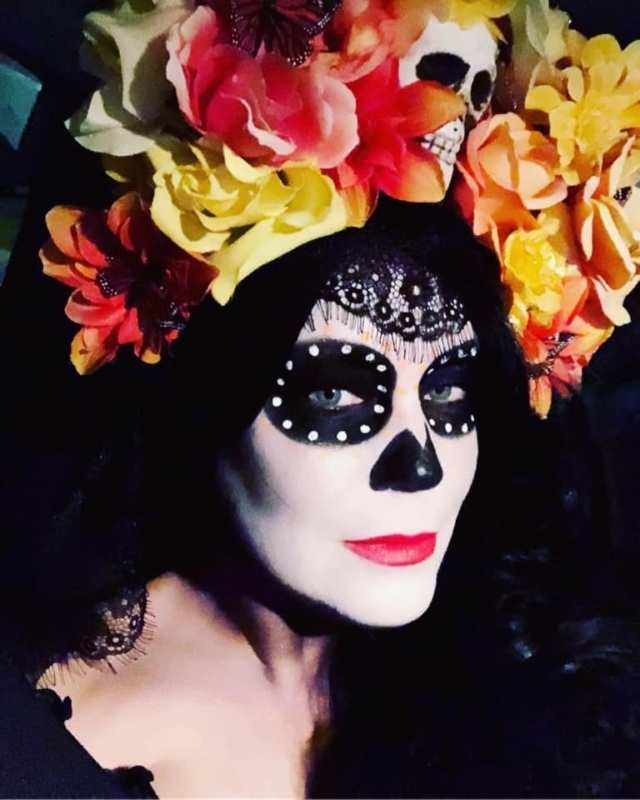 Dia de los Muertos @ Cahaba Brewing Co. 3-9PM. FREE.

Art After 5: The Big Lebowski @ Birmingham Museum of Art. 5-9PM. 21+. FREE.

Inaugural Fantasy Fete Charity Costume Party @ DK's Event Center. 9PM-1AM. $22.70-$321.87. Tickets.

Tropicaleos 2nd Birthday @ Tropicaleo. 8PM-2AM. 21+. $9.

Food Truck Friday @ The Summit. 6-8PM.

Drennen Brothers Live @ Avondale Brewery. 8PM.

Koe Wetzel @ Iron City. 8-11PM. $22.50-$25. Tickets.

She The Devil, The Murder of Jane Crow, Common Rarity, Witch @ The Upsidedown Plaza. 10PM-3AM.

Paula Poundstone @ Lyric Fine Arts Theatre. 8PM. $36-$46. Tickets.

I Heard an Old, Old, Story @ Briarwood Ballet. 7-10PM.

Matthew Mayfield @ Saturn. 9PM. $16. Tickets.

Bards & Brews Open Mic @ Birmingham Improv Theatre. 6:30-9PM. FREE.

POTIS, Caddle, The Edmonds Butler Band, GreenLeaf Hustle @ The Nick Rocks. 8PM. $8-$10. 21+. Tickets.

Sexton Irish Whiskey @ LeNell's Beverage Boutique. 5-7PM. FREE.

First Friday – Pizza, Popcorn and Pottery @ Do It Yourself Crafts. 6PM.

2nd Annual Samhain Festival @ Brennan's Irish Pub. 8PM-Midnight. $5.

Tea and Tarot @ Books, Beans and Candles. 7-8:45PM. FREE.
Saturday—November 2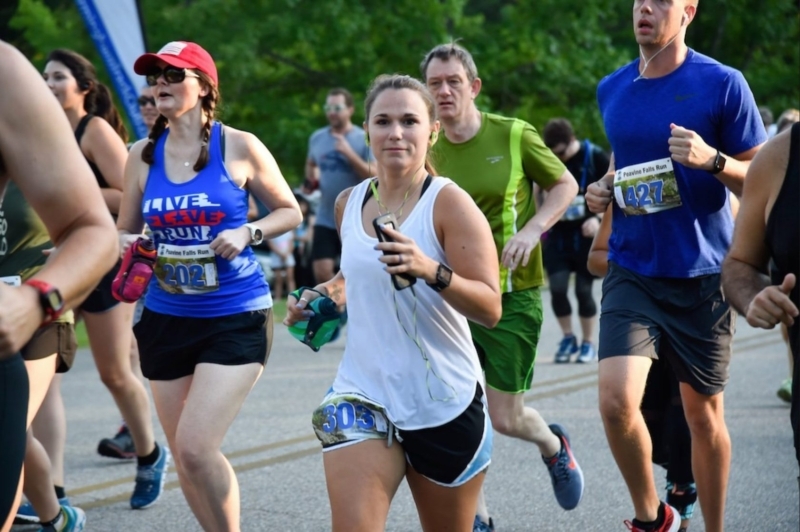 Dia de los Muertos Alabama @ Pepper Place. 5-11PM. FREE.

Taste of Freedom @ Birmingham Civil Rights Institute. 6-10PM. $40-$60. Tickets. Sponsored.

Vulcan Run 10K @ Sloss Furnaces National Historic Landmark. 8-11AM. $50. Register.

Black Out Gallery Talk @ Birmingham Museum of Art. 2-2:30PM. FREE.

Bankston Bash 6.0 benefiting the Autism Society of Alabama @ Good People Brewing Co. 2-7PM.

The Market @ Pepper Place. 7AM-Noon. FREE.

Bond Night: 007 Fundraiser @ Research Civitan Club – Birmingham. 4-7PM. $15-$30. Tickets.

Scotch Doubles Pool Tournament @ Nana Funks. 6PM-Midnight. $10.

Live Music @ The Flying Biscuit Cafe. 6AM-9PM.

Day of the Dead Party/Halloween Party @ Marble Ring. 7PM-1AM. 21+.

Saturday Football Tailgate @ Avondale Brewing Co. 10AM-10PM. FREE.

Local Authors Expo and Book Fair @ Five Points West Regional Library. 10AM-1PM. $50. Tickets.

Costume Party @ The Avondale Gallery & Loft. 9PM-1AM. $25-$35. Tickets.

Hardy @ Zydeco. 9PM. $17. Tickets.

Drunk Uncles @ Cahaba Brewing Co. 6-10PM.

Walk to End Epilepsy @ 10AM-1PM. FREE. Register.
Sunday—November 3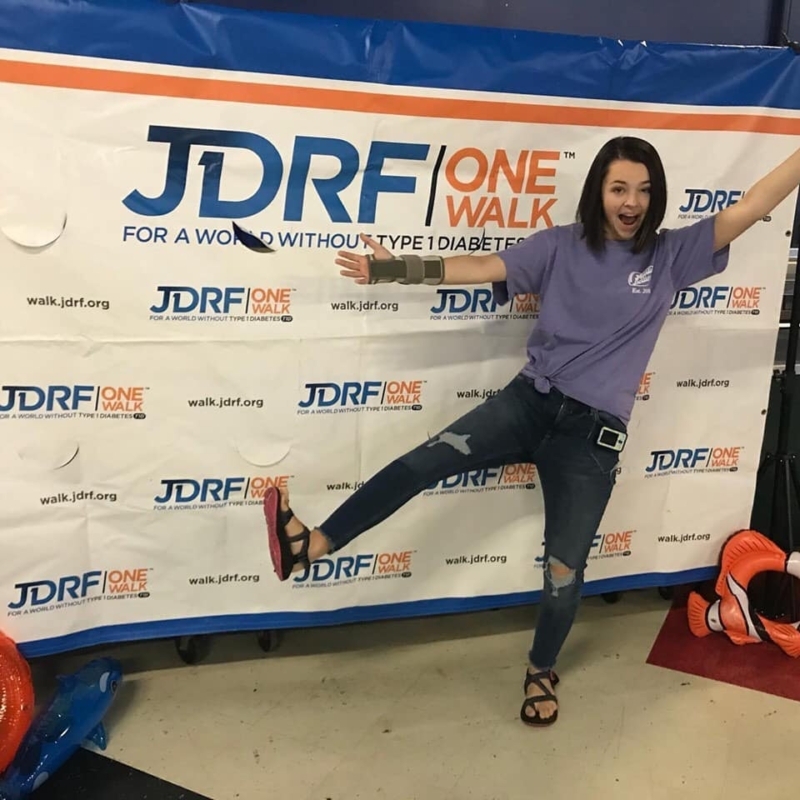 Central Alabama One Walk @ Railroad Park. 2-4PM. Register.
Jazz Brunch @ Ghost Train Brewing Co. 11AM-2PM.

The John Bull Band @ DanielDay Gallery. 2-6PM. $15.

Come Laugh 1 Year Anniversary @ B.O.S.S. Ultra Bar & Lounge. 6-8PM. $10. Tickets.

Rebecca Egeland, Karly Driftwood, Graham Harper, Dr So @ The Nick Rocks. 9PM. $6-$8. 21+. Tickets.

The Hammies MTB Race @ Red Mountain Park. 1PM. $27+. Register.

Dan Deacon @ Saturn. 8-11PM. $10. Tickets.

Essentially Seasonal Design Series: Fall Transition @ Birmingham Botanical Gardens. 2-5PM. $185-$200. Tickets.
Upcoming Events
Nov. 1-Dec. 25: Coffee For a Cause Fundraiser benefitting Mitchell's Place. Discount Code COFFEE for 15% off.
Nov. 7: Alexandra Zapruder @ UAB. 6-8PM. FREE. Register.
Nov. 7: Ecofest Market and Auction @ The Theodore. $40. Tickets.
Nov. 1-10: You Can't Take It With You @ Virginia Samford Theatre. Wed.-Sat. 7:30PM; Sun. 2:30PM. $15-$25. Tickets.
Nov. 16: Moonstone Music and Arts Festival @ Sloss Docks. Noon-10:30PM. $35-$100. Tickets.
Nov. 20-23: Market Noel @ Finley Center at Hoover Met. Fri. 9AM-9PM; Sat. 9AM-5PM. $15. Tickets.