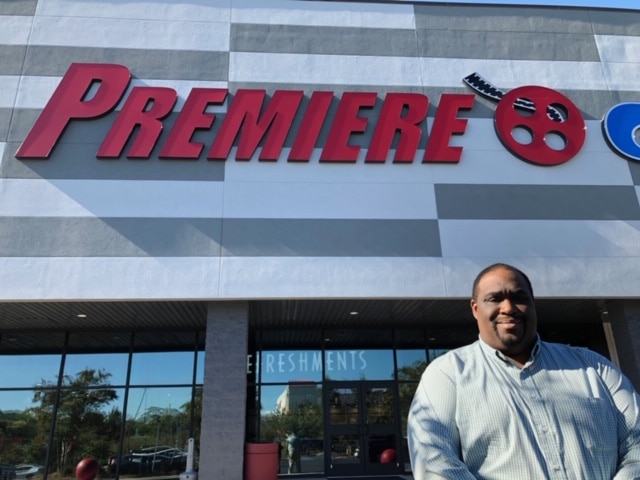 Birmingham – by the end of this week, we will hold the title of possessing within our city limits the largest theater screen in Alabama, thanks to the new Lakeshore Premiere LUX Cine'.
Located across from John Carroll High School on Lakeshore, the Premiere Opens on Thursday, October 24.
Movie goers will have an opportunity to view movies on 11 screens, including one  gigantic GSX (Giant Screen Experience) screen which is  70 feet by 43 feet making it the largest  indoor movie screen in state of Alabama.
More Numbers & Amenities
The GSX screen  theater seats 230 seats  featuring dual laser projectors and 45,000 watts of multi-directional sound.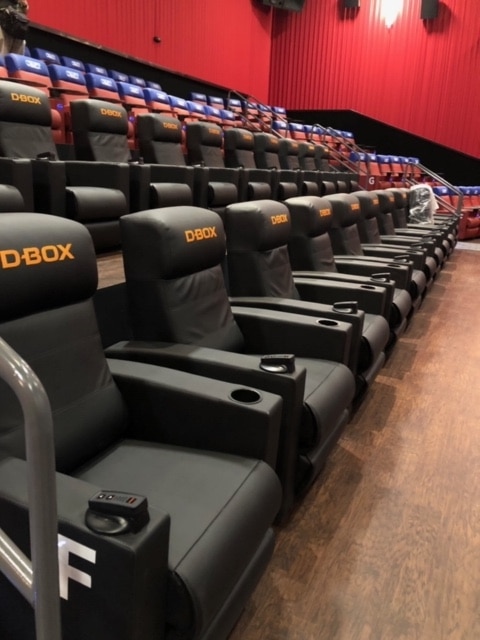 The cinema also features a Birmingham-exclusive, D-BOX motion-controlled seats which move you to the movie and make you feel as if you are a part of it.
There are a total of 1200 seats when you add up the 11 theaters (includes the GSX).
"It has been quite of an experience (building the facility).  I've been in the theater business, in Birmingham now over 15 years. This is the first time I've managed a place from scratch.  We are really excited to be here, part of the community, to support each other and be a good entertainment option for people in Birmingham." ~ Shaun Wilson, Theater Director and General Manager at Birmingham's Lakeshore Premiere LUX Cine'
Reserved Seating, Food and Drinks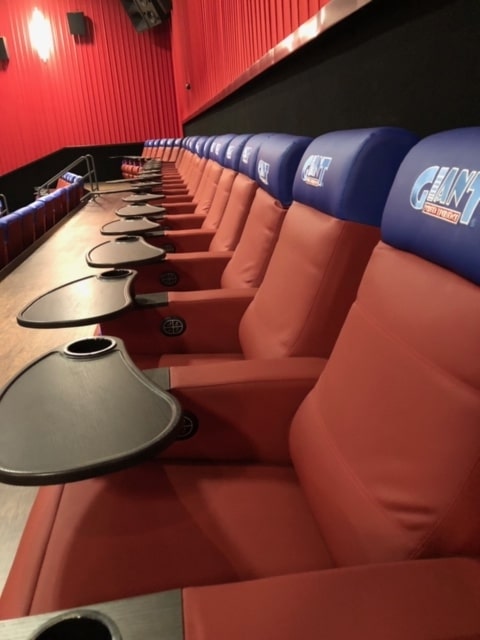 The Premiere LUX Cine' features wall-to-wall screens with 100% reserved-seating in cushy electric leather lounge-type recliner seats with USB ports and individual swivel tables where guests can enjoy in-theatre dining.
The lobby features a great concession area with free unlimited self-serve refills of popcorn and soft drinks from innovative computerized touch-screen fountain dispensers. The establishment also features a Premiere Pizza Pub, a full-service restaurant/bar specializing in craft draft beers, wine and spirits, gourmet pizza, wings and sandwiches
It's 100% pick-your own reserved-seating. Tickets can also be purchased in advance on-line, in the lobby or at the concession stand for an all-in-one transaction.
Sneak Preview on Thursday, October 24- FREE Movies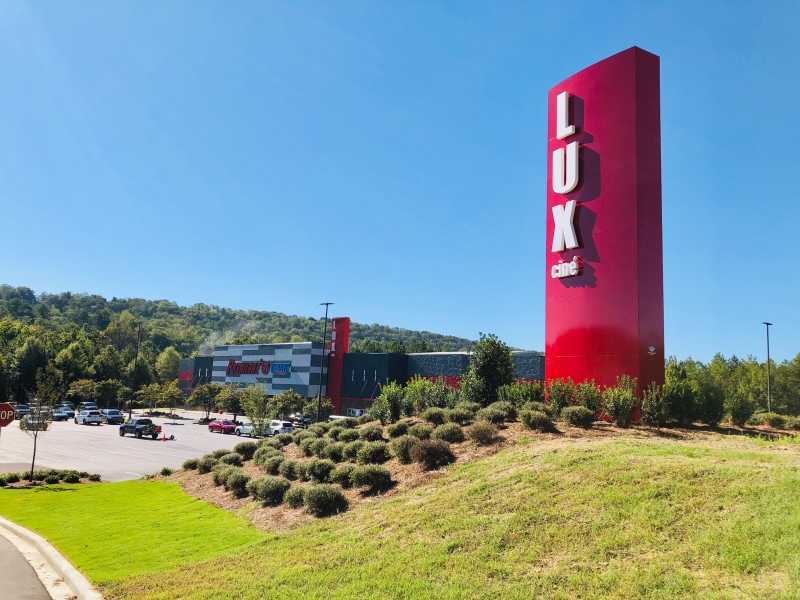 For a sneak-preview of this dynamic new facility, Premiere is offering a ONE-DAY free movie day to the community on Thursday, October 24th.
The public is invited to tour, eat & drink, check out the complex and enjoy a free movie on Premiere.
The first movie set starts at 12:00 noon and tickets must be reserved in advance online at www.pccmovies.com for admittance. Seating is limited so first-come first-served, and all guests must show a valid free ticket for entry.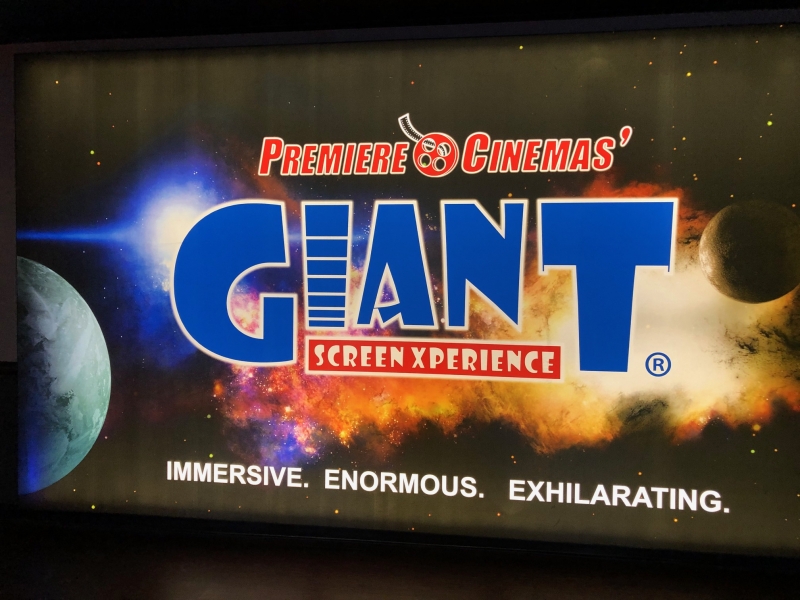 On Friday October 25th, the cinema opens with the latest and greatest of Hollywood movies.
"It's going to be a blockbuster-driven holiday movie season," concluded Wilson.
For showtimes, Hollywood trailers and the hottest movie tickets in town,  visit Premiere's website at www.pccmovies.com, or call our movie hotline at (205) 778-4LUX..