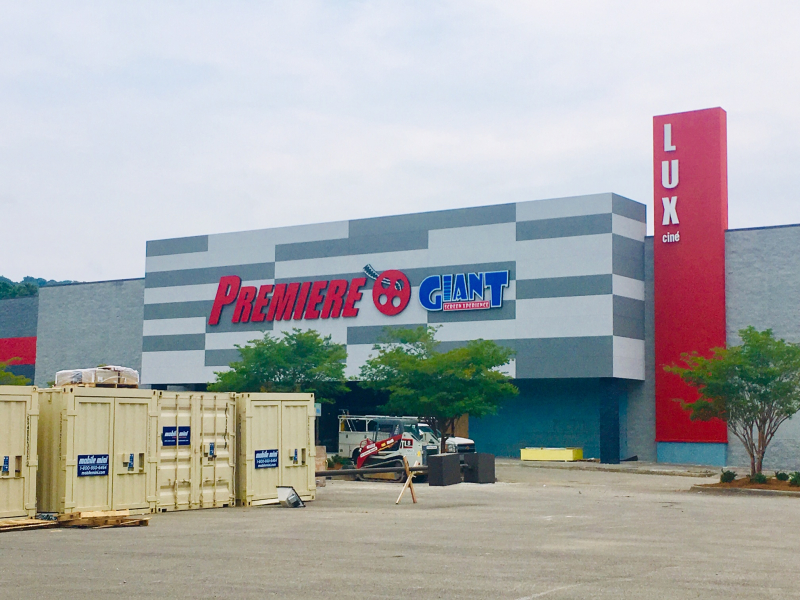 A new luxury movie theater is getting closer to rolling out the red carpet for moviegoers in Birmingham. Construction is nearing completion at the Premiere Lux Cinema (off Lakeshore Parkway) with doors set to open at the end of summer. Bham Now got all the deets for you.
A cinema remake featuring a HUGE movie watching experience!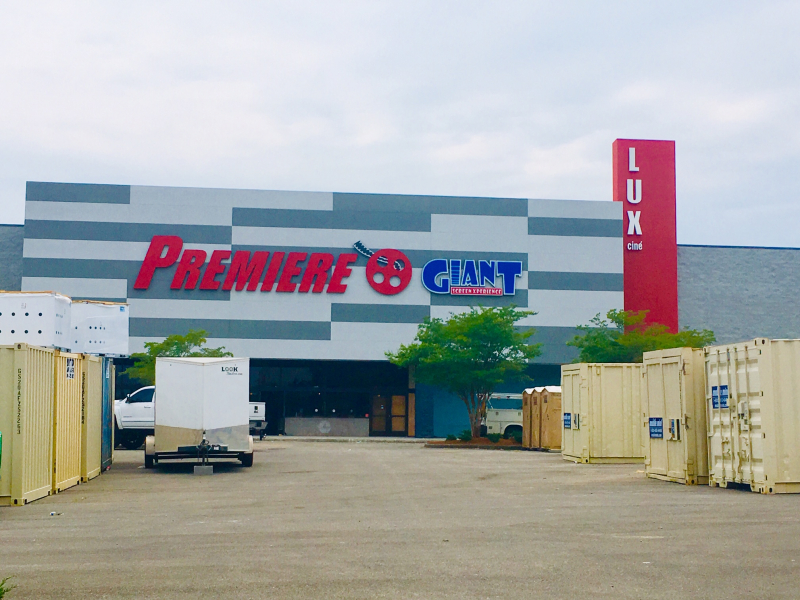 The movie industry does like a spectacular remake. Texas based Premiere Cinemas purchased the former Carmike Cinema building on 501 Lakeshore Parkway in spring 2018. They have been busy transforming the building into an ultra modern luxury movie theater which will operate under its Lux brand.
The new theatre is planned to open late summer and is set to feature a total of 11 movie screens, with one screen offering the Premiere Cinema Lux Giant Screen Experience.
"This will be the largest indoor screen in the south", according to Premiere Cinemas CEO, Gary Moore, "The enthusiasm and support from the City staff and community has been overwhelming."
This will be Premiere's 5th theatre location in Alabama.
Related – read about the Pell City Premiere Cinema Lux that opened January 2019.
Shaun Wilson, General Manager of the soon to be open Lakeshore Park location, told Bham Now,
"The Giant Screen Experience is going to be all-immersive. The screen is 80ft wide and 5 storeys tall. It will fill your peripheral vision. We'll have 48,000 watts of sound booming from 76 speakers. That's a lot of sound!".
Work is underway on improving highway access to the location, with a new entrance and intersection being built on Lakeshore Parkway halfway between John Carroll Drive and Oxmoor Road.
Premiere Cinema Lux on Lakeshore is set to provide around 60 job opportunities. A jobs fair is set to be announced by Premiere soon.
What will the new luxury movie theater offer?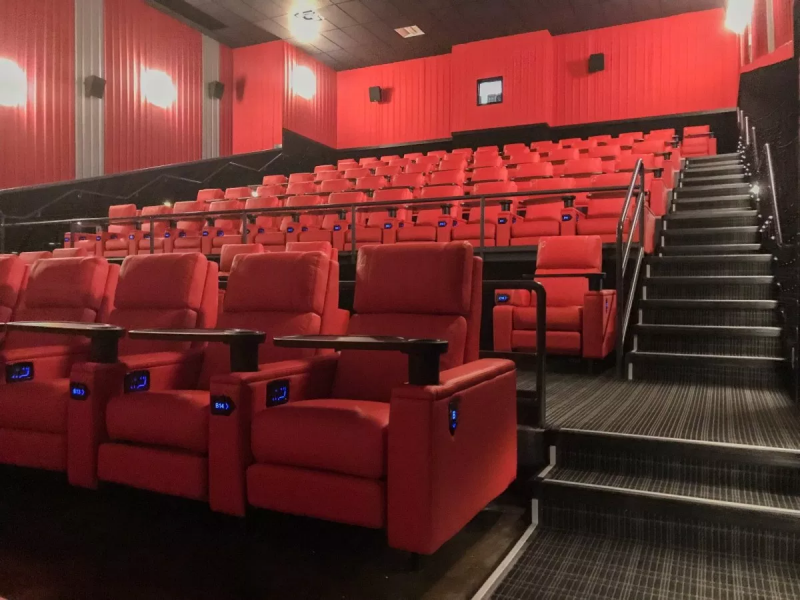 Reclining theater chairs with swivel trays and electric powered footrests. Photo by Jacob Blankenship for Bham Now.
100% spacious leather recliner-seats with electric headrests, footrests, private swivel tables for in-theatre dining and personal USB ports
11 huge wall-to-wall screens
The 80′ wide Giant Screen Experience featuring Dolby Atmos and laser projection technology
A full service Pizza Pub café and bar featuring gourmet pizza and Italian favorites, wine & spirits, plus a beer bar featuring bottled beers and an assortment of draft and craft beers on tap
Lobby and in-theatre dining
All-you-can eat/drink options on popcorn, icee, and touch-screen soda fountain stations
Dippin-Dots Ice Cream station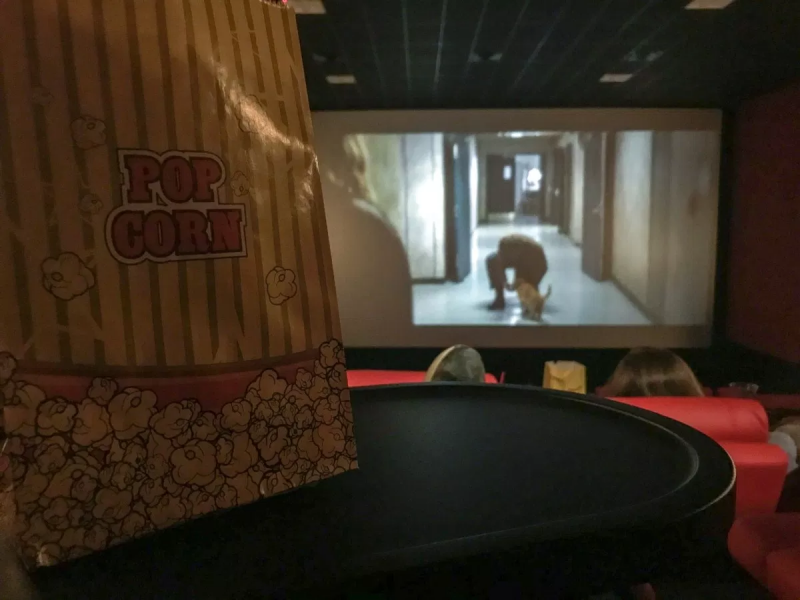 We can't wait! Stay tuned to Bham Now for more details on the opening date and a tour of the movie theaters facilities. Coming soon.
Premiere Cine' Lux Location