Sponsored
Pursing a master's degree is never an easy thing, and neither is going back to school after you've been out in the workforce. Birmingham native Russ Chambliss, a local executive and 2006 graduate of the Executive MBA Program at The University of Alabama, filled us in on why it's worth it.
An EMBA Opens Doors for Business Professionals on Their Time
A Master's in Business Administration (MBA) is a popular post-graduate degree that can open a lot of doors in your career. However, finding time to pursue one while working 40+ hours per week can be quite a challenge.
Many business professionals are balancing a crammed work schedule, family or personal responsibilities, and a lot more. The University of Alabama's Culverhouse College of Business created a graduate degree with this in mind: the Executive MBA.
All you need to apply is an undergraduate degree from an accredited institution, at least five years of work experience, and a desire to be part of an intense learning environment.
UA EMBA offers two options for working professionals: one on the main campus in Tuscaloosa, and one in Huntsville, Alabama.
Meet Russ Chambliss—2006 EMBA Graduate, Alumni Network President, Chief Financial Officer
Russ is a native of Birmingham, AL who moved back to the city in 2002 after moving away for undergrad and the first few years of his career.
He has been the Chief Financial Officer at Precision Grinding, Inc. for the past 3 1/2 years. This Birmingham company has been producing high-quality steel products for over 45 years.
When he was in high school, he had plans to go to medical school—in fact in undergrad, he majored in biology. Once he began taking more business classes, he realized that was the route he wanted to pursue.
An EMBA Grants You Education, Connections, and More
Russ has always enjoyed leadership roles but never saw himself in the business world until late in his college career. He knew that with his background in science, he would need to continue his business education to succeed in this new field.
Russ names his time in the EMBA program as one of his biggest career milestones. He graduated from the program in 2006 and has remained involved ever since.
"I landed on the Alabama EMBA because it allowed me to continue working but still gain that knowledge."

Russ Chambliss, CFO of Precision Grinding
Russ served as President of the EMBA Alumni Network. According to him, the network serves as an important tool—not only for making professional connections that can advance your career, but also for continuing your education after graduation in an ever-changing field.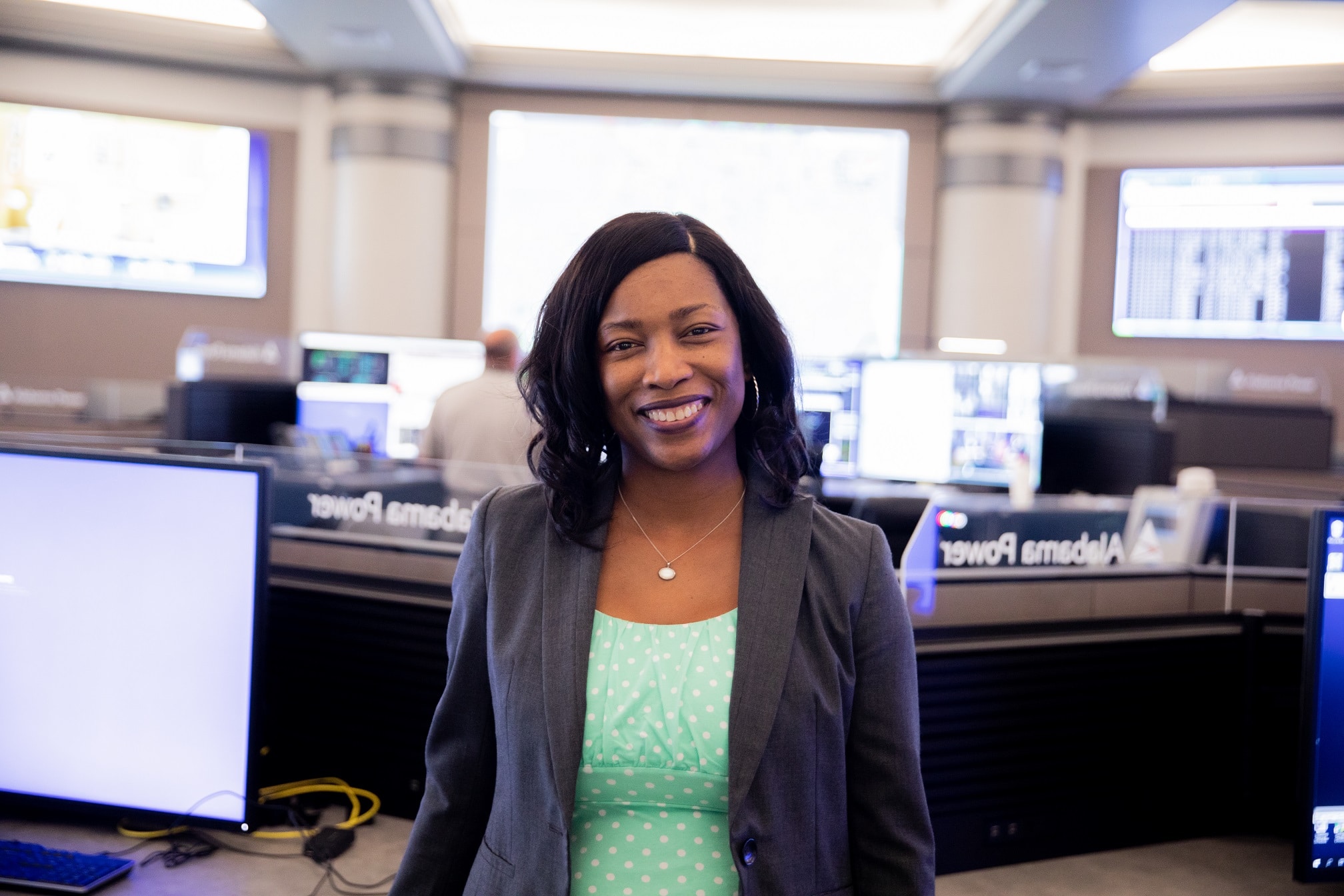 Russ isn't the only person with an EMBA in the Magic City. Shardra Scott, Systems Operation Manager at Alabama Power, is a Birmingham businesswoman putting her UA EMBA education to work here as well.
Want to Expand YOUR Opportunities?
If you're looking to expand your career opportunities while still maintaining a full-time job, an Alabama EMBA could be the perfect fit for you.
Russ gave his best advice for someone considering the program:
"I'd highly reccomend it to everybody—I think it's well worth the time and the effort you put into it… If you decide it's the right path for you, put yourself full force into it and commit to it."

Russ Chambliss
You can request more information here and learn all about the application process and the details of the program.
Don't Miss Your Chance! Upcoming Deadlines:
Now is the time to apply to the Tuscaloosa EMBA—the next term starts in just a few months.
Deadline to Apply: October 21, 2019
Orientation: November 13-15, 2019
Program Begins: December 13-14, 2019
Looking to learn more about the EMBA program? Check them out on Facebook, Instagram, and Twitter to keep up with this dynamic group of professionals!
Sponsored by: