Sponsored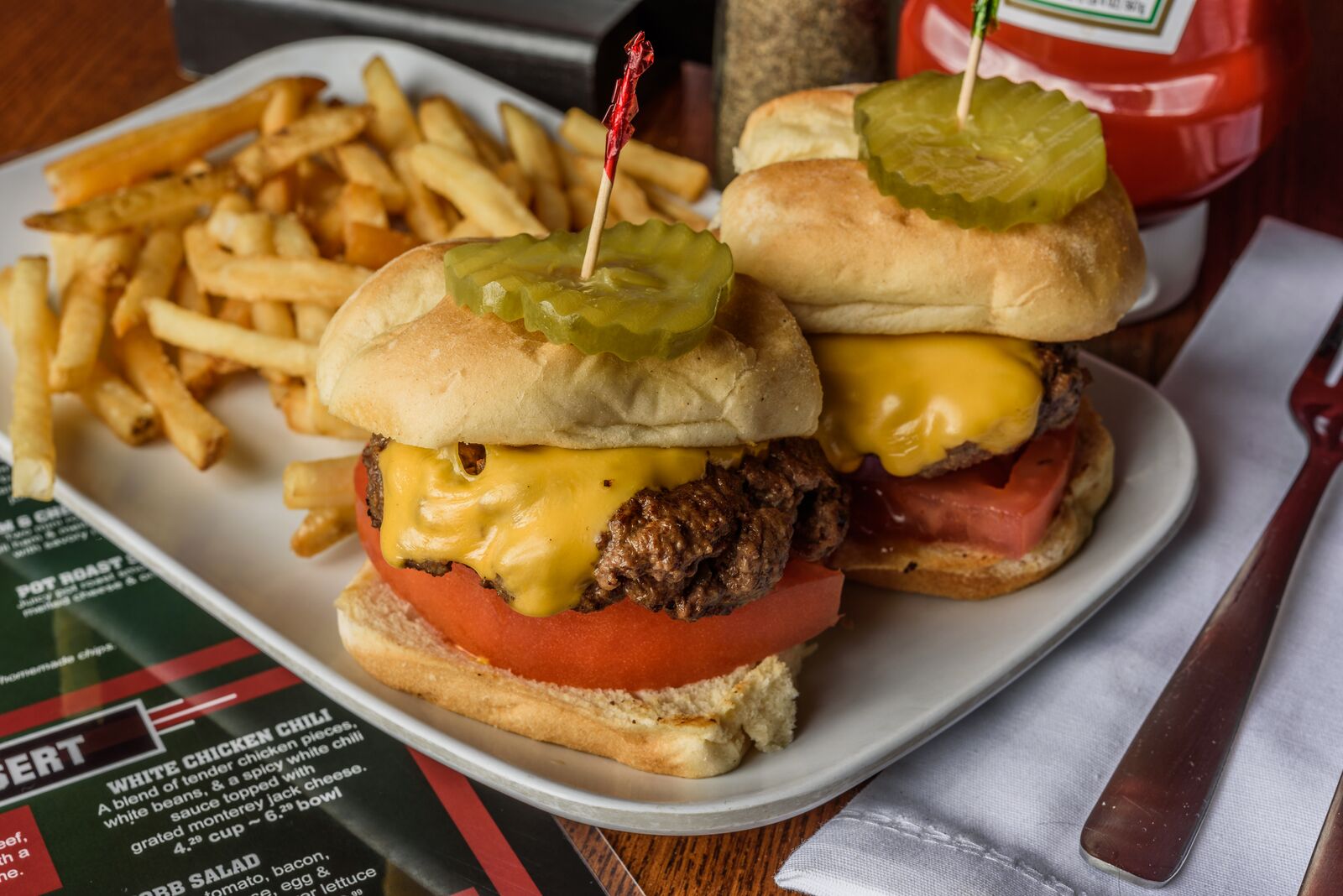 Forget 95 degree tailgating in Birmingham. Homegating is the next big thing. Now, you can get the full sports bar spread delivered right to your sofa using code "BHAMNOW" for free delivery for a limited time with WAITR.
We've got your homegating how-to's. Plus, 5 of our top eats from On Tap Sports Cafe in Birmingham to have on your table when the game starts, including ravioli bites, "magic" wings and queso covered fries.
Your Birmingham Homegating How-To 🍻
There's nothing quite like the atmosphere at a tailgate. But if you're at all like me, you'll do anything to 1. avoid the traffic, 2. stay in comfy clothes all day and 3. find a way to bring the party to you. Hey, there's no shame in my homegating game. And there shouldn't be in yours either.
The key to a good homegate is simple: GOOD FOOD.
And if you're hosting, you probably don't have time to get it all yourself. That's where WAITR comes in. You can get the entire Birmingham sports bar spread delivered for FREE when you order from Waitr using code "BHAMNOW".
So do it right, and you'll never have to settle for a sweaty Saturday game-day again. But you might have to start charging cover at your front door.
5 Homegating Must-Haves From On Tap Sports Cafe 🤤
1. Ravioli Bites | $8.99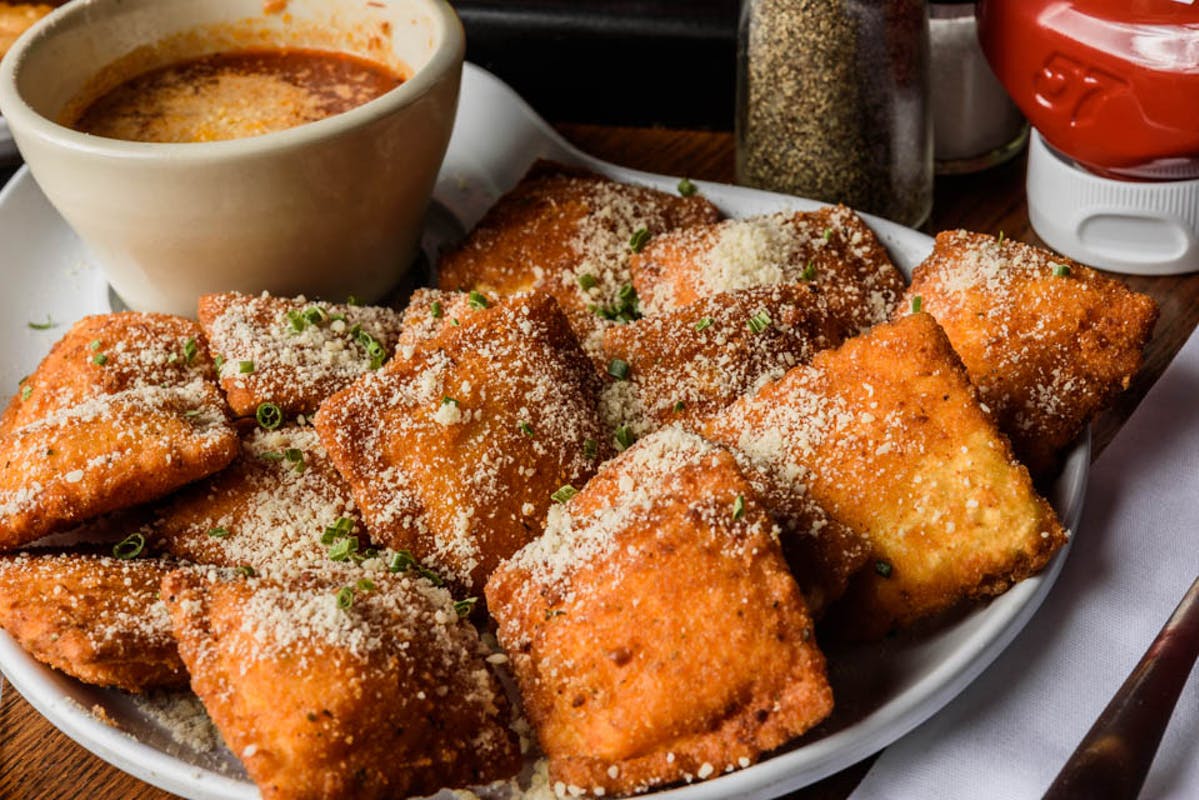 I'm not saying these Ravioli Bites from On Tap would be a deal breaker for me attending a homegate, but they kind of definitely would be. WHO discovered this delicacy? And why is today the first day I'm hearing of them? Anyway, if you're having a homegate anytime soon, please order these. Also, please invite me.
*Yes, they're exactly what you think they are: Toasted ravioli bites filled with ricotta, mozzarella, Asiago, and Parmesan cheese. Served with marinara.
2. Big Daddy Quesadillas | $10.99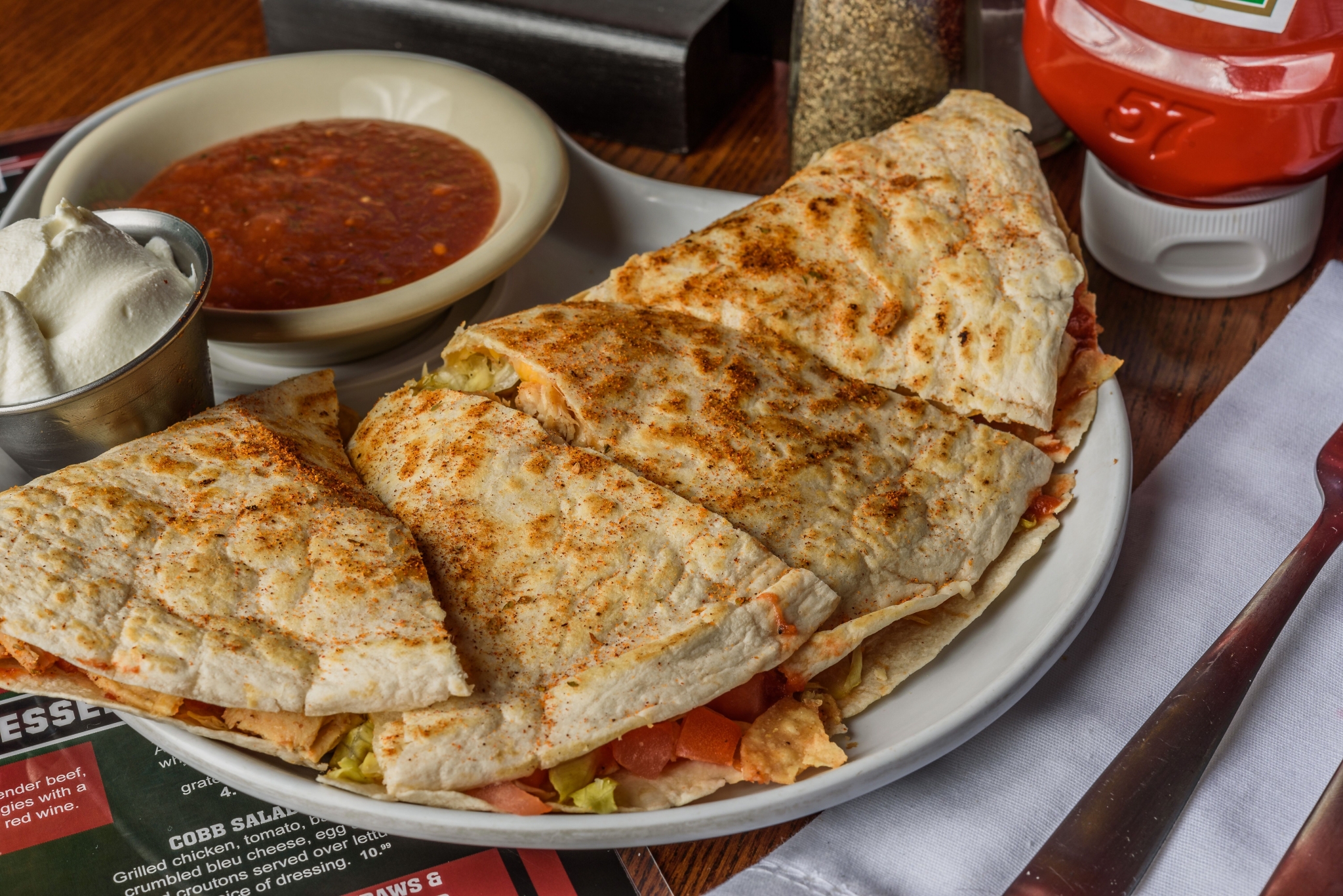 The quesadilla is always a good idea when it comes to tailgate food. Although you don't see it as often, there's no doubt it's a favorite app of many. This one from On Tap is no joke, and the name isn't an exaggeration—It's BIG. Definitely throw the quesadilla in the mix to switch things up.
*Pro tip: Have any allergies? Want it veggie-friendly? You can add all your special requests when you order with WAITR.
3. The Wing Sampler | $11.47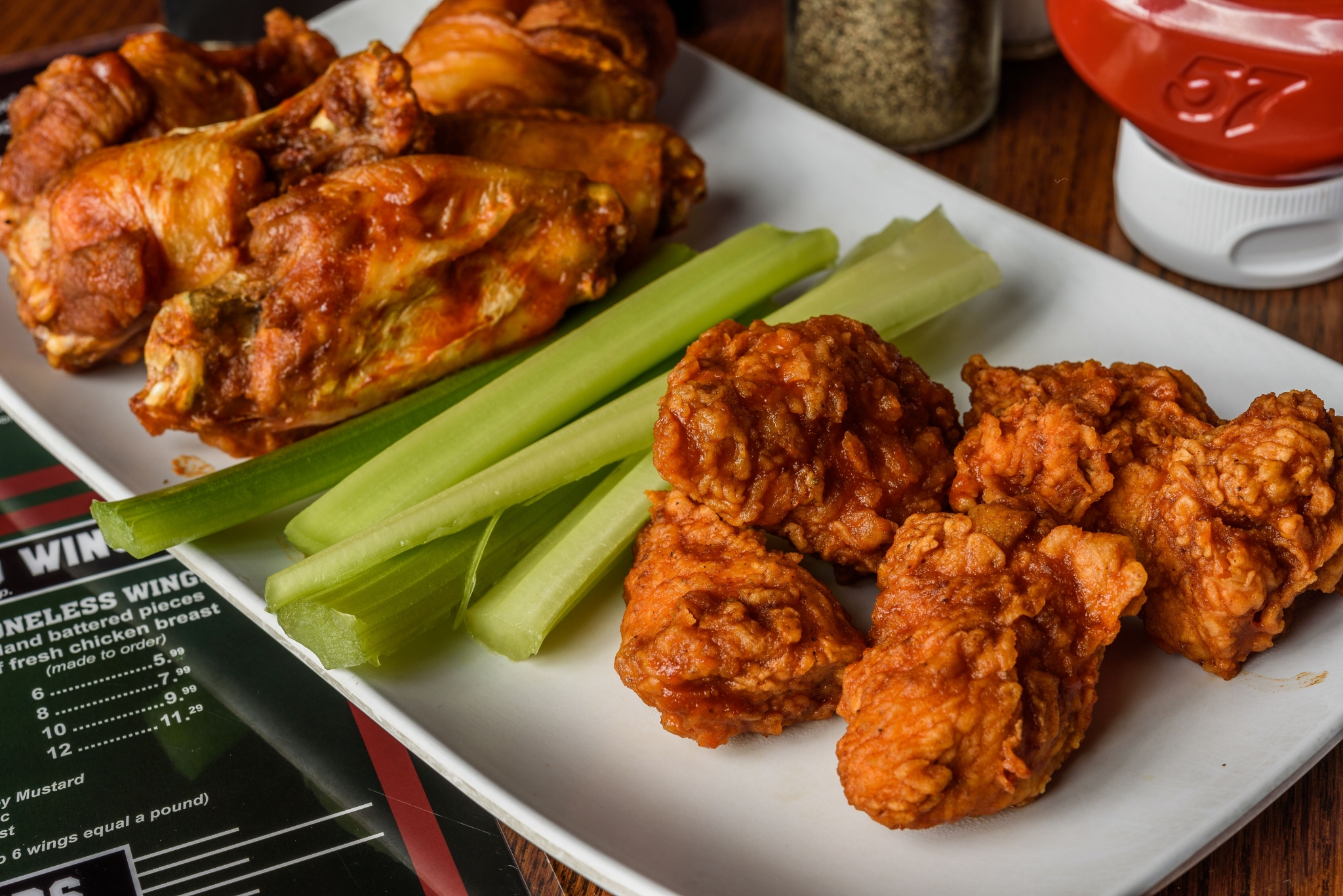 If wings aren't part of the sports-watching situation, I don't want to be either. They are my homegate HEROES. And this order from On Tap is great for so many reasons:
It includes bone in AND boneless wings, which I really appreciate because sometimes bone-in wings get messy and I don't really want to leave the function with buffalo sauce in my hair.
They have 13 different flavors to choose from including classic favorites like Mild and Lemon Pepper, and some I've never even heard of like Magic and Ghost.
You can order all flats or all drums for only $1.50 more. I'm a sucker for an all-flat wing order, let me tell ya.
*Includes: (4) Jumbo wings, (4) boneless wings, (1) Sauce per wing type
4. Pub Pickles | $6.99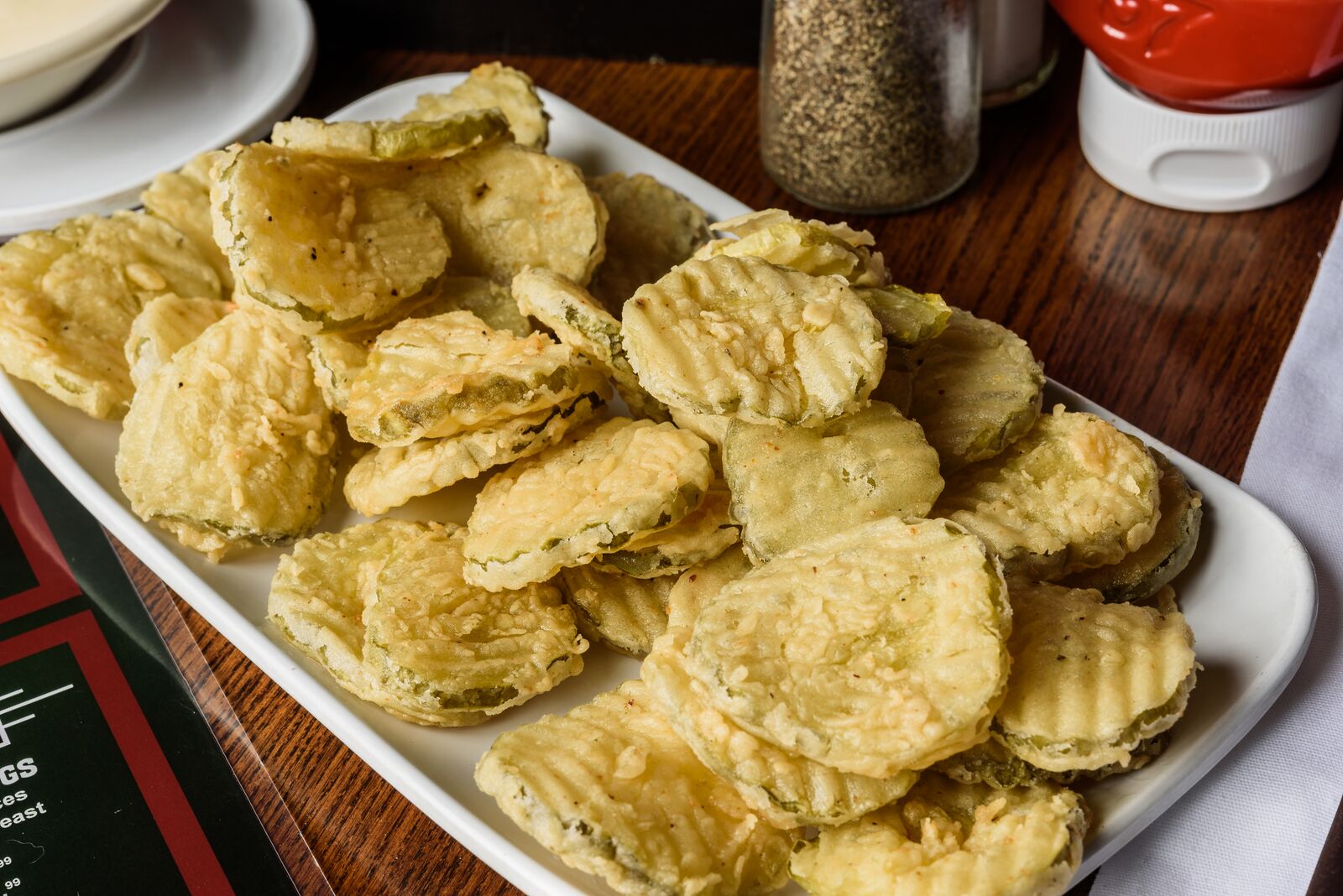 I just want to take a moment of silence for whoever put the first sliced pickle in a fryer. Thank you.
Because wow, would my life be changed (for worse) without their creation. I'm big into pickles in any form: fresh, sweet, frozen. But when fried is an option, that's the move allllll day. Dipped in ranch and lightly fried—you really can't beat it. On Tap's are great, and for $6.99, they're a steal for the homegate.
*Disclaimer: you might want to snag a double order—they go fast.
5. Irish Nachos | $7.99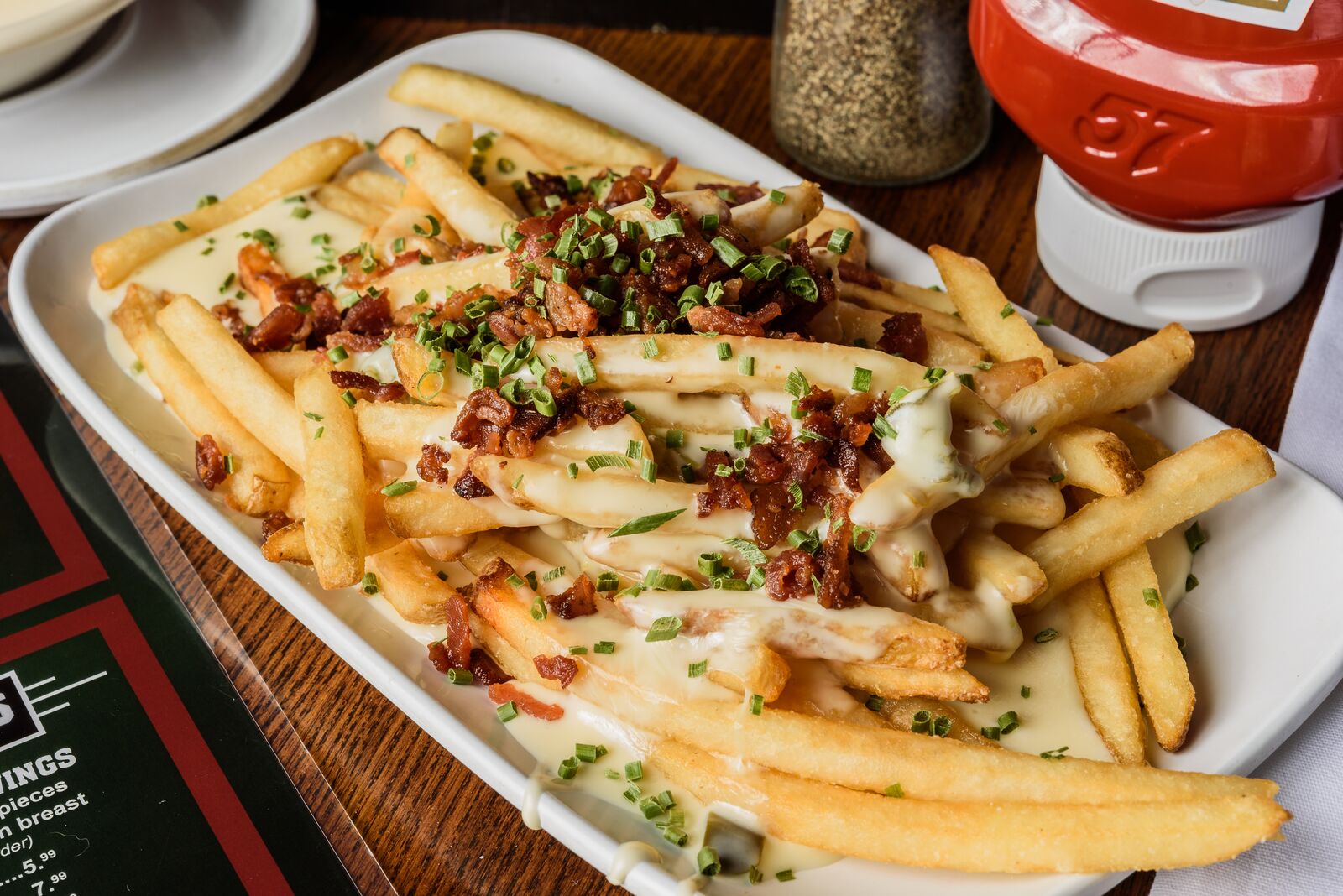 The Irish Nachos from On Tap are basically all I could ever hope to see at a homegate. Plain fries are fine. But add queso, bacon and chives… I mean who gave these fries permission to be this good? The only downside is having to share… unless you don't.
*And if you're feeling especially ~saucy~, add on an queso for $.99, or other dipping sauces for $.70.
Get all these eats and more at an On Tap Sports Cafe location around Birmingham. There's no order too big. Seriously, have you seen their bags?! We're not kidding about getting the ENTIRE sports bar spread delivered. 👏👏👏
Just make sure to use code "BHAMNOW" to get it all delivered for free when you order with WAITR.
Think you'll be the MVP of your homegate? Show us your set-up on social @BhamNow!
Sponsored by: