Sponsored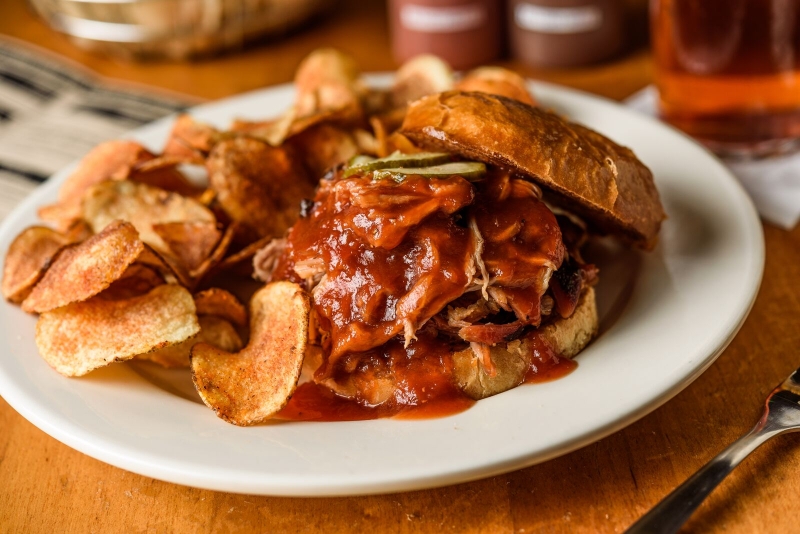 Birmingham is a BBQ city—that's just a fact. And now that football's back, BBQ is too. But let's be honest, it never left.
Barbecue: The 6th Food Group for Southerners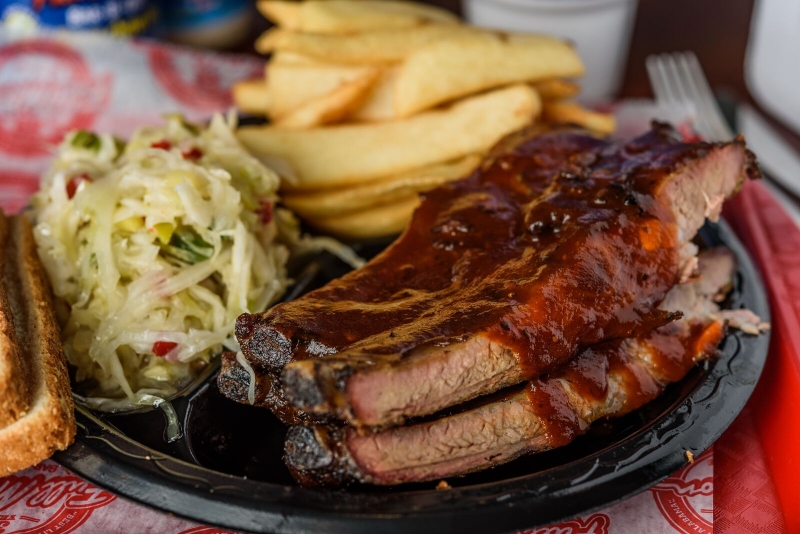 Growing up in the south, the start of fall always meant a few things would re-enter my life: school, Auburn Football, and a whole lot of barbecue. Well, the BBQ never actually went anywhere, but during the fall season it seemed to be everywhere—family get-togethers, birthday parties and of course, tailgates.
I know this experience isn't unique to me. And since moving to Birmingham, I've realized BBQ is basically just another food group. So, here's your guide to 7 BBQ spots in Birmingham just in time for your weekend game-day party planning. Oh, and get it alllll delivered (with no delivery fee is you use the code BHAMNOW) from WAITR.
Some of the Best BBQ in Birmingham:
1. Full Moon Bar-B-Que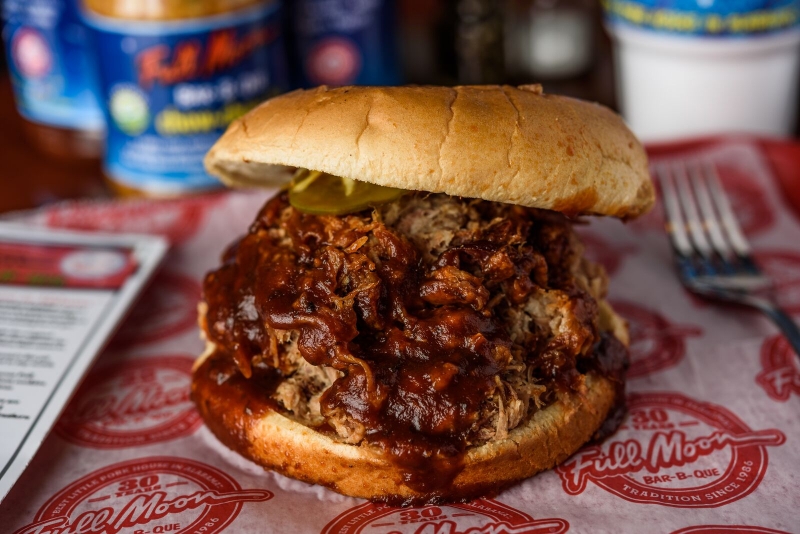 If that BBQ sandwich doesn't convince you, I don't know what will. Full Moon has some of the best tailgate specials around with pork by the pound, ribs by the racks and one of the most expansive (and delicious) catering menus I've ever seen.
See the menu from each of their Birmingham locations here, or contact them for alllll of your BBQuestions.
2. Moe's Original Bar B Que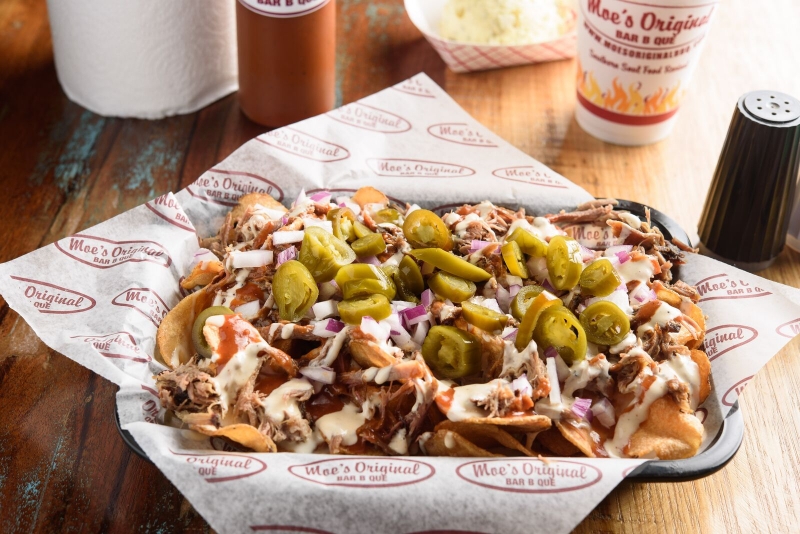 Yes, their nachos *actually* look like that, and I'm not sure they'd make it .5 seconds at a tailgate—so order with caution. Founded by "three Bama boys," Moe's Original BBQ is a game-day staple.
Find their four locations around Birmingham here. And check out their "Haul it Home" options on the WAITR site which include a rack of ribs, double-wide and triple wide packs.
3. Dreamland
With two locations in Birmingham—one in the Five Points South and one in Inverness—Dreamland is a great takeout option for in and out-of-towners. And their infamous hickory smoked spare ribs are like a right of passage when it comes to BBQ in Birmingham.
Get a look at their WAITR menu here, and find more of their catering options on their site.
4. Rodney Scott's BBQ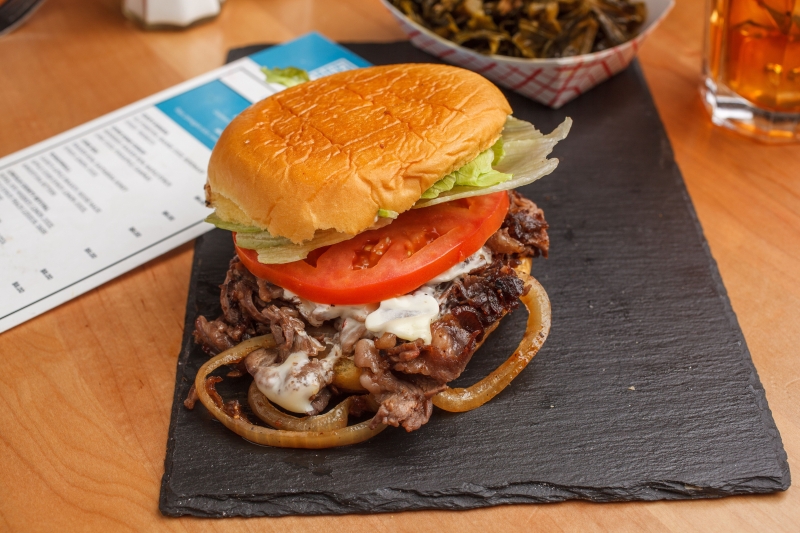 With whole chickens, catfish filets, smoked turkey sandwiches and ribs by the pound on the menu, Rodney Scott's is the perfect tailgate treat.
There's seriously something for everyone. And don't sleep on the sides: mac n cheese, cole slaw and baked means are a must with any meal. Find their delivery menu on the WAITR site.
5. Saw's BBQ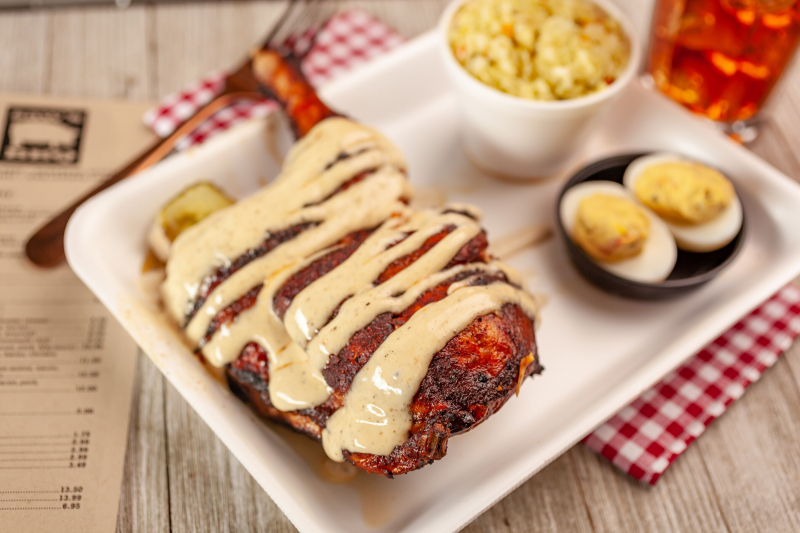 SAW's is definitely a top-pick when it comes to Birmingham BBQ… I mean just ask Buzzfeed and Yelp. I don't make the rules here. With four locations around Birmingham, they're the perfect addition to any tailgate.
Oh, and we can guarantee you'll be the tailgate favorite if you come with wings and white sauce. See their Southside and Oxmoor Rd. delivery menus on the WAITR website.
6. Johnny Ray's BBQ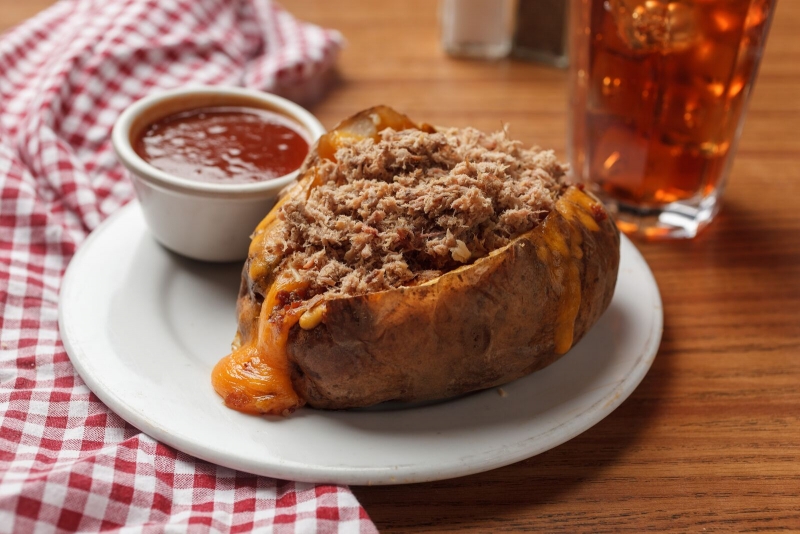 Johnny Ray's menu is mouth-watering through and through. I mean, this loaded BBQ Baked Potato? The Riblets?! And you haven't even seen their Triple-Deckers yet. They have two locations: 1. Chelsea, and 2. Colonnade. You can order from their Colonnade location with WAITR right here.
7. Jim N' Nicks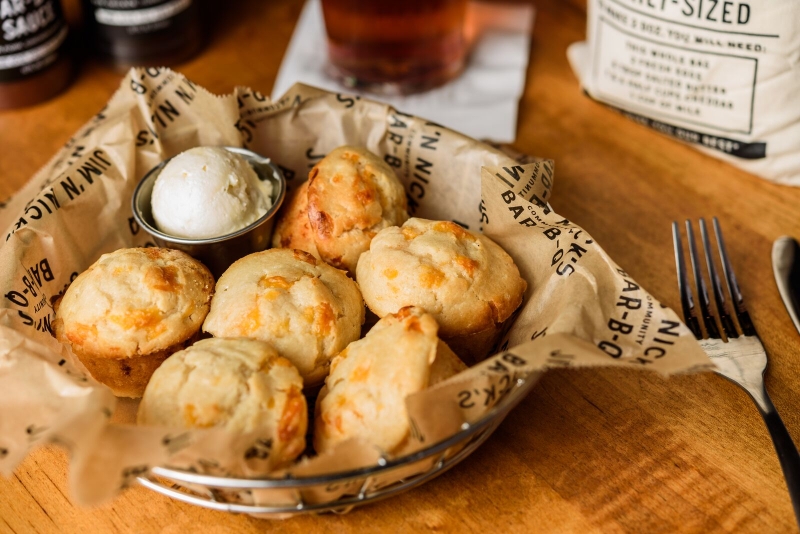 Jim N' Nicks cheese biscuits are some of the most heavenly things I've ever tasted. And I'm not even going to start on the banana pudding. But I will talk BBQ. It's goooood. And such a great option for tailgate takeout.
Find some of their specials on their community meal page here, and find which of their Birmingham locations is closest to you (or your tailgate).
Get FREE delivery from WAITR for the Rest of September with the Code BHAMNOW!
Hungry yet? Good thing you don't have to wait until the weekend to satisfy your BBQ cravings.
Order from WAITR now—or later. And don't forget to use the code BHAMNOW at checkout for FREE delivery unlimited for the rest of September. Yep, you read that right.
Sponsored by: