Sponsored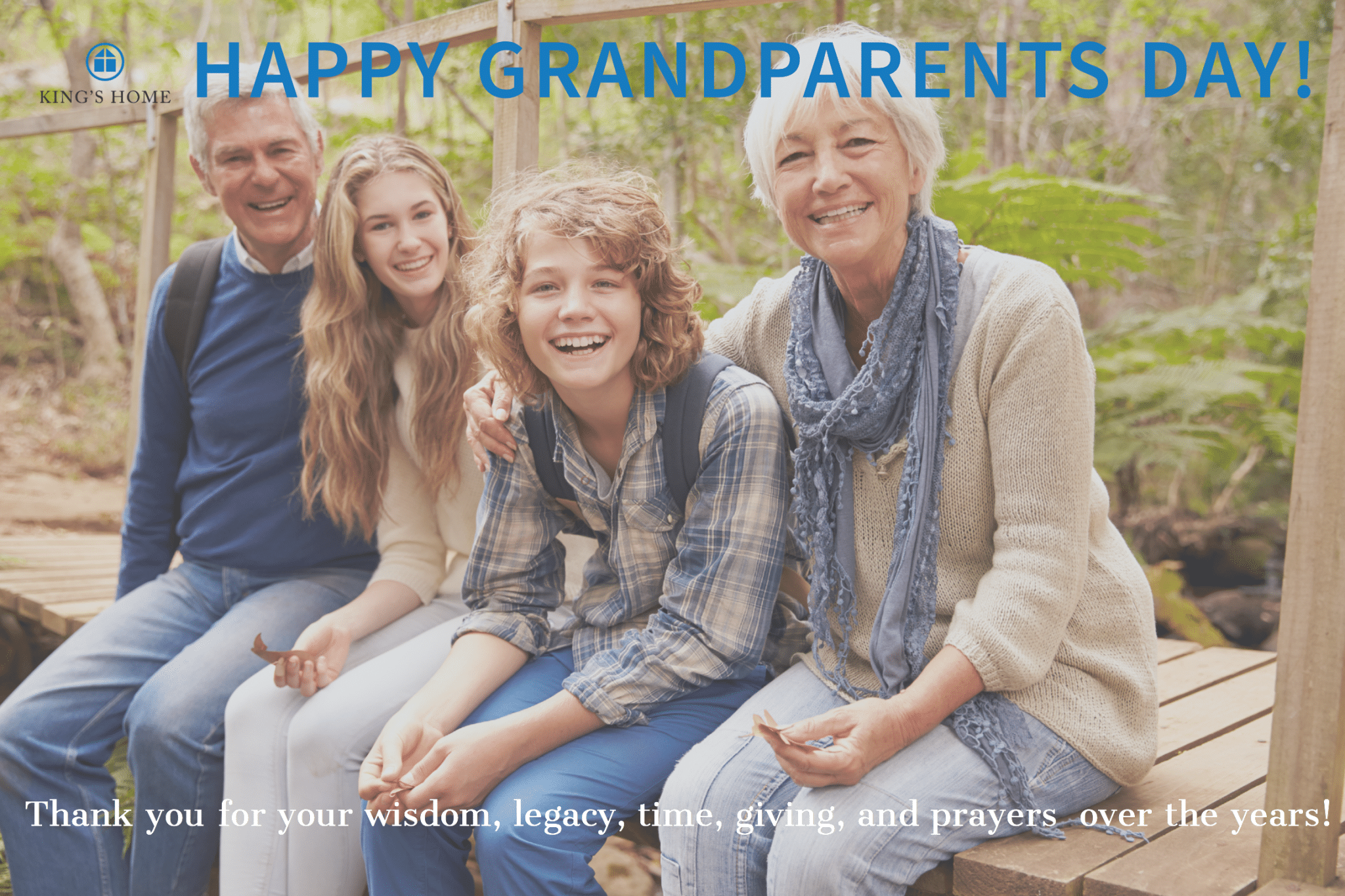 This Grandparent's Day, we celebrated how meaningful it is to have a grandparent in our lives. Learn more about King's Home's mission to make sure every Birmingham child has a wonderful grandparent in their life.
What is King's Home?
King's Home is a statewide non-profit organization dedicated to providing aid to abused youth, moms, and children fleeing domestic violence. The organization operates 22 homes within four counties. The program offers much more than a place to stay – the organization provides services to help residents heal, build healthy relationships and become independent, productive members of the community.
Thrift stores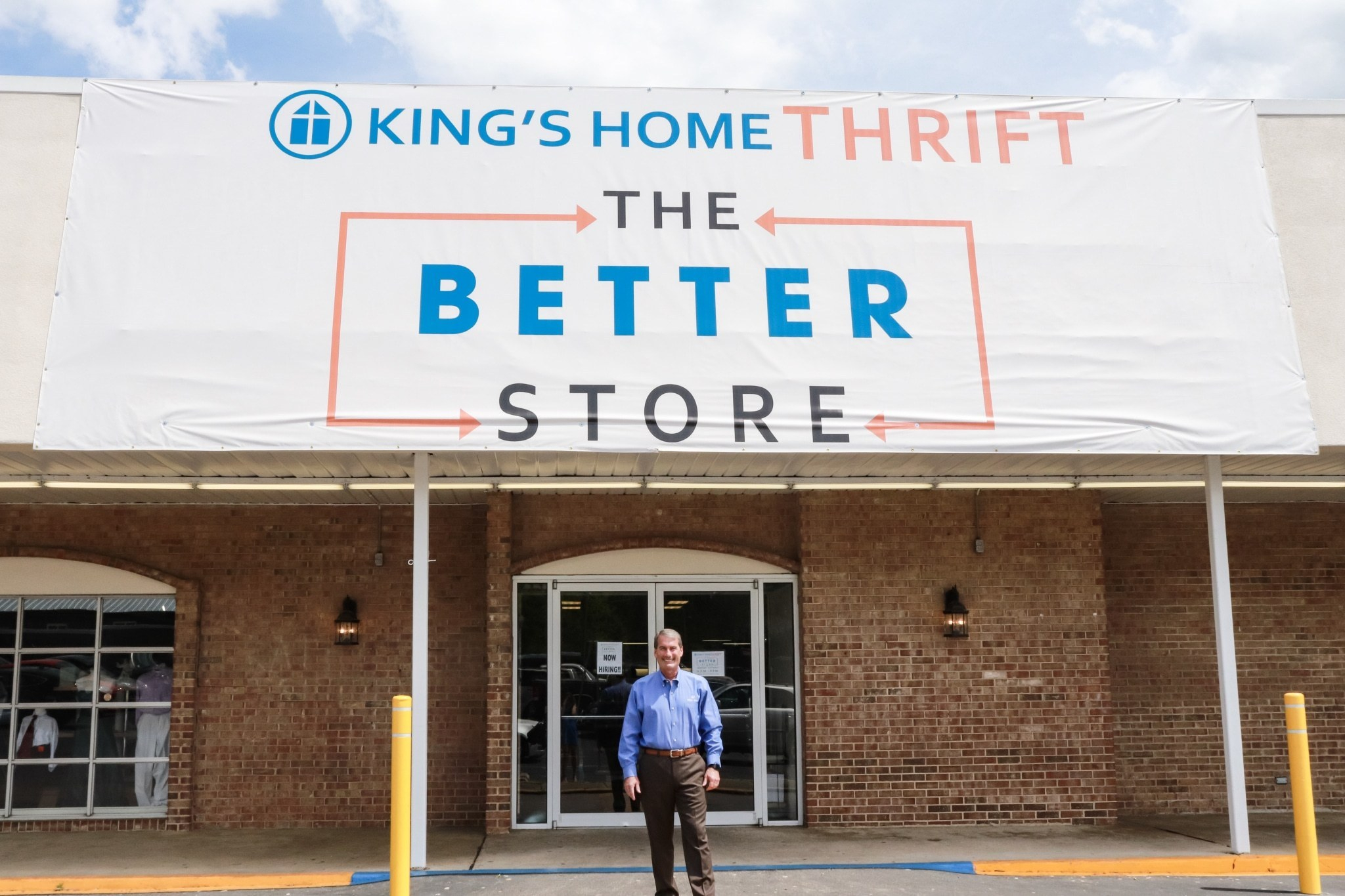 In order to support the program, King's Home also runs a local chain of thrift stores! With locations in Eastlake, Pinson, and Hanceville, the thrift stores offer wonderful products. Additionally, 100% of the proceeds go to helping abused youth, moms and kids.
An opportunity for grandparents
Grandparents offer a unique role in the community. I've always loved hearing my grandparents' tell stories about their childhood and life experiences. And if I ever have a question about life, I know just who to talk to.
Since September 8th was just National Grandparent's Day, now is the perfect time to consider the impact that you can make on someone's life. Grandparent's Day honors the important role that grandparents play in the lives of their children, grandchildren, and all members of their family.
"Grandparents and retired people investing in the youth provide invaluable nurturing relationships that teach these kids how important the role of grandparents are in the whole family unit – this is important to them both now as kids but also as adults when they have grandchildren of their own."

Angela Riggins, Senior Site Director
Grandparents at King's Home
"For me, the role of grand-parenting began another chapter where new opportunity and new choices await. The King's Home volunteer program was a good choice. The program gives opportunity to reach far beyond anything I – or – we could do alone."

Gail Owen, volunteer at King's Home
How to get involved
Volunteer
One of the best ways grandparents can help is to volunteer with the kids, women, and mothers at King's Home. Every program and department needs volunteers, so all skill sets are welcome! For example, you could teach a Bible study, a sewing class, help in the garden, or assist with administrative tasks.
Apply to volunteer online on the King's Home website.
Encourage
Another way to help is to send encouragement to the team and residents at King's Home. You can send encouraging notes, bake a meal for a home, and get your church group involved as volunteers and prayer partners. Certainly, every bit of support helps.
Donate
If you have used items taking up room around your house, consider donating them to King's Home Thrift Stores. You can drop off donations at their Better Bins around Central Alabama, at one of their three stores, or call them at 205.506.6009 to schedule a pick-up or do it online here!
To make a financial gift, you can donate online or by phone at 205.775.1820 or 205.775.1804.
What special way do your grandparent's make your life better? Share by tagging us @BhamNow!
Sponsored by: