Sponsored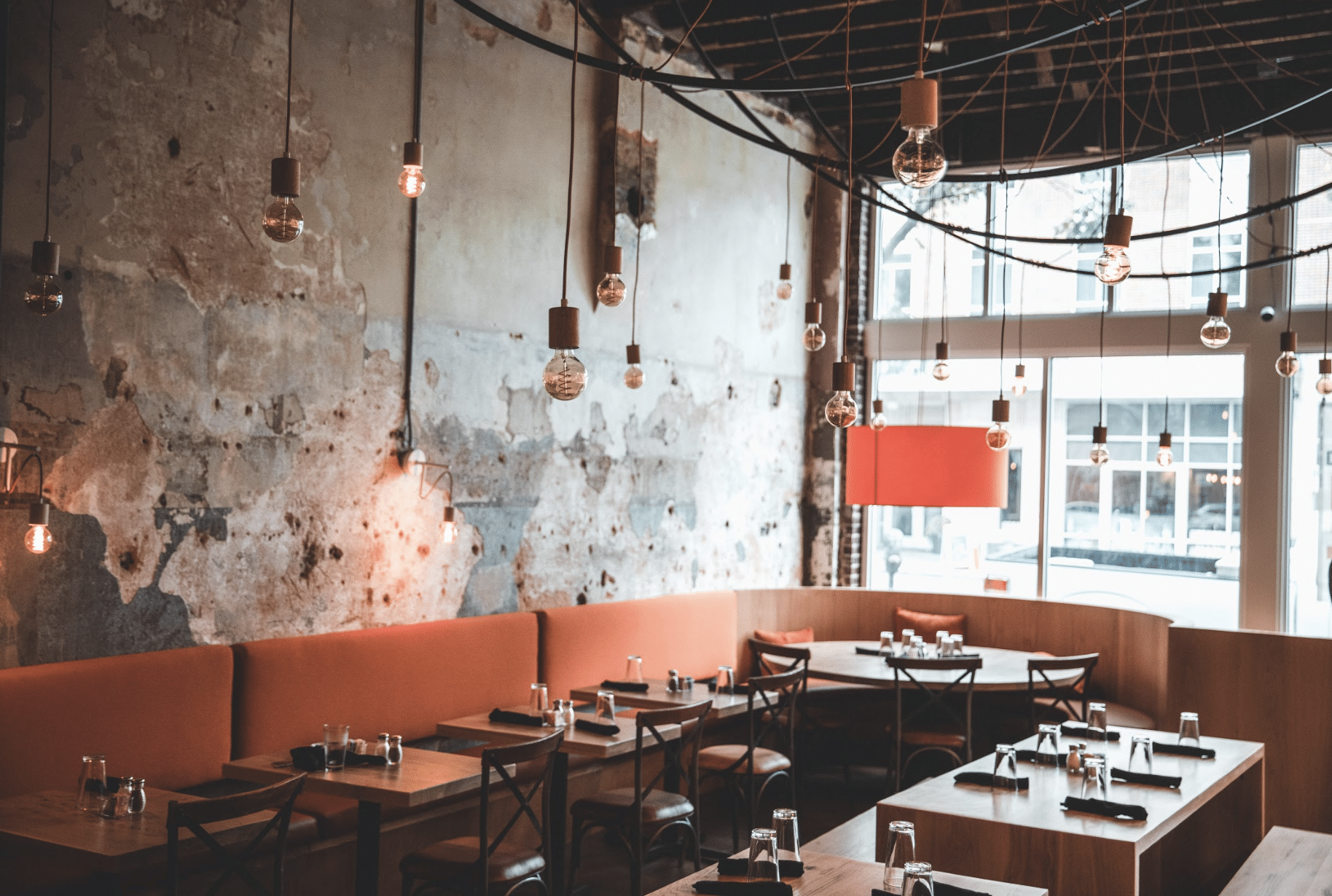 Five Points Lane, the Orchestra Partners development on 20th Street, is heating up with the addition of popular Birmingham restaurant Bayleaf Authentic Indian Cuisine. The restaurant opened last week, and we're excited. We toured the space and spoke with the owners for more information. Check it out! 
The concept
Kiran Chavan and Vijay Bansode worked in restaurants for eight years before teaming up to open the first Bayleaf location on Highway 280 in 2014. After customers continually asked Chavan and Bansode to open a second location closer to downtown and UAB, they decided to meet demand. They just needed to find the right spot.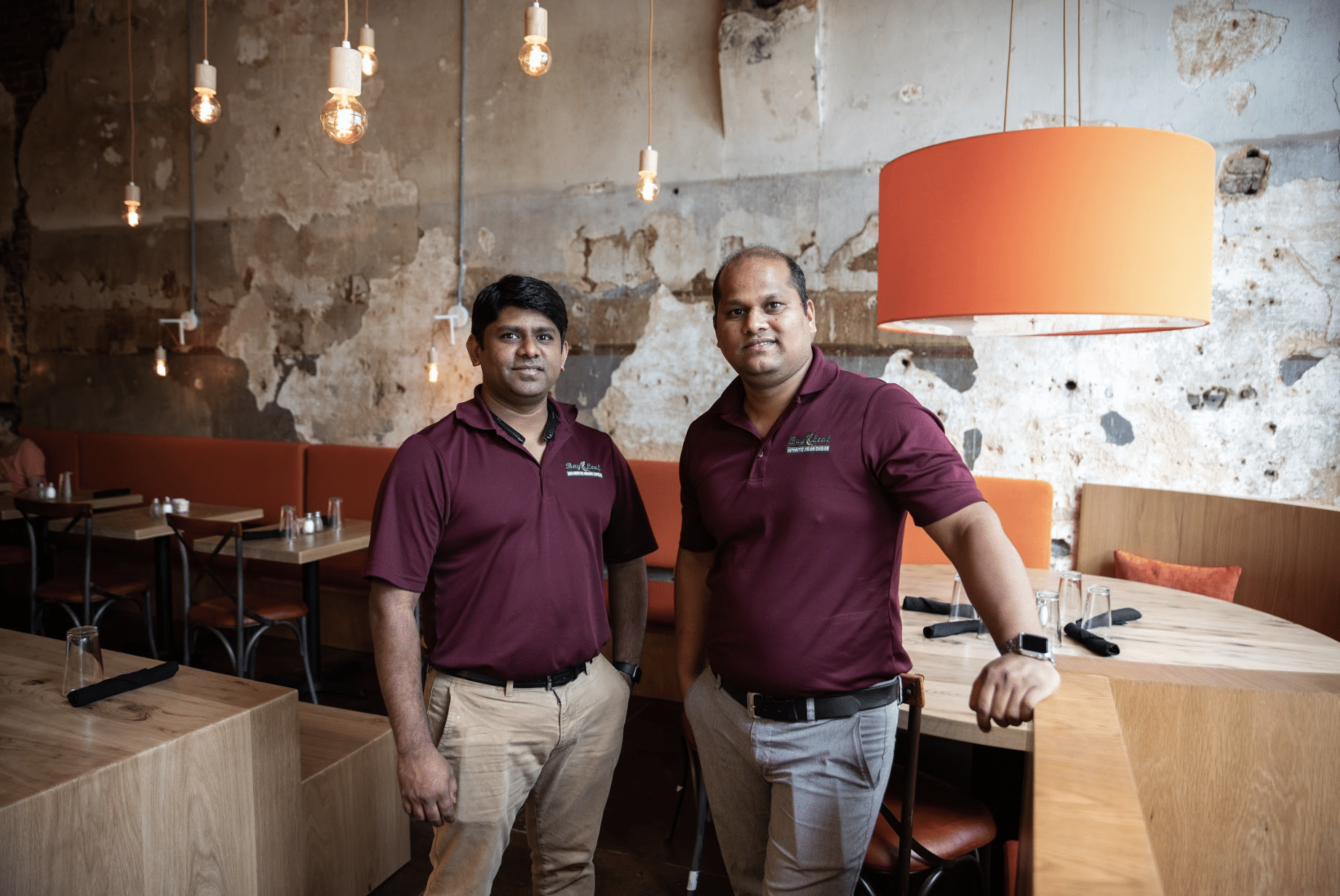 "We wanted a good location," said Bansode. "We got an opportunity with Orchestra Partners to open a space here for people who are working and want to grab a quick bite." The new restaurant is located on 20th St. South–a block south of The Woolworth–making it super convenient for those living and/or working downtown. 
The restaurant fills the void left by Sitar's relocation and the imminent closing of Taj India in the Five Points area. It's open daily for lunch (including a buffet) and dinner (menu). They also do catering!
The buffet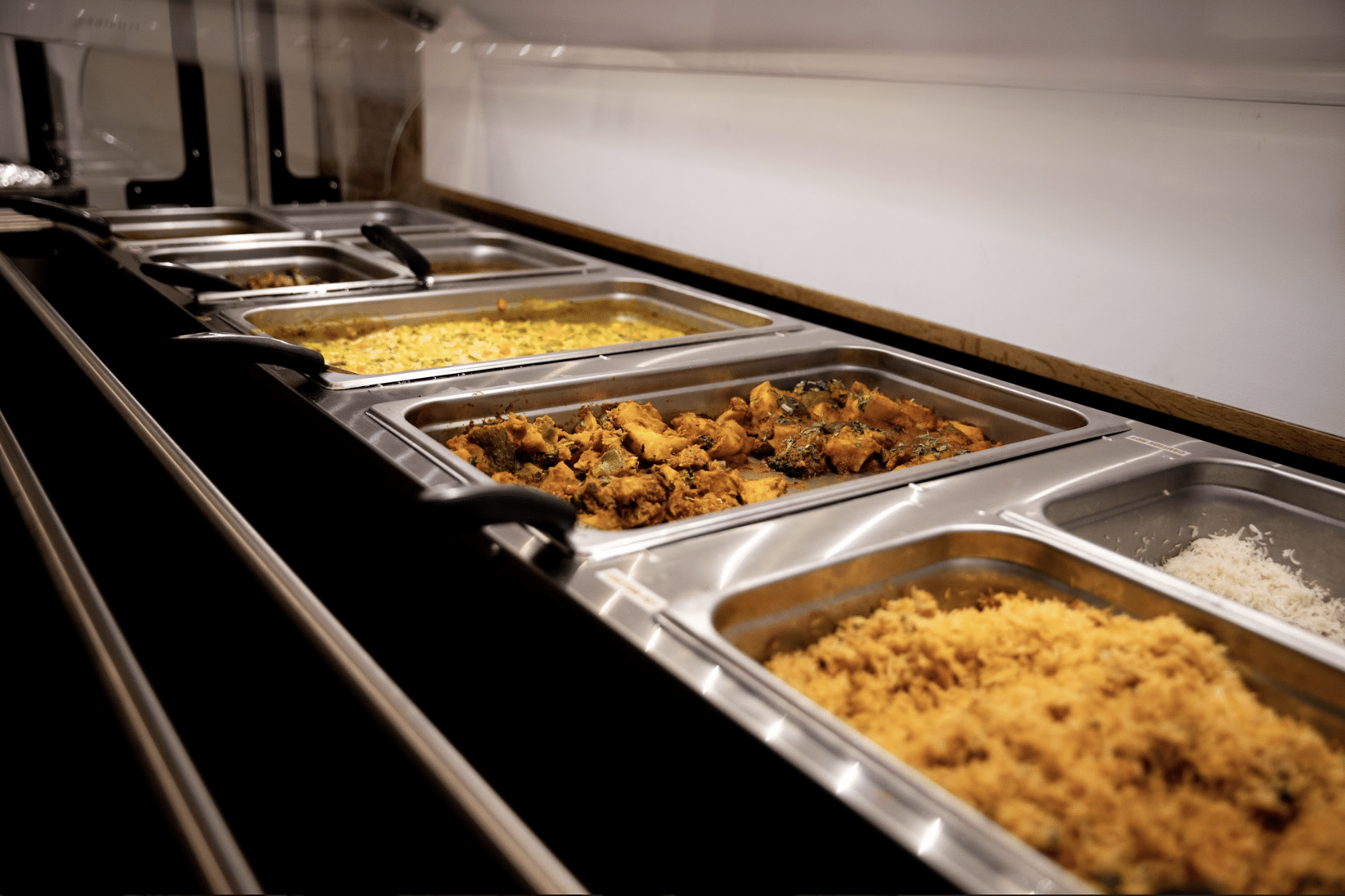 Adding to the convenience factor is Bayleaf's buffet. You can walk in, grab a plate and be out the door well within the constraints of the lunch hour. The selection changes every day, so there's always something new to try! 
The menu
Bayleaf's Five Points location has an updated menu that features north, central and southern Indian food. They've changed some of their spice blends and mastered recipes for Bombay/Mumbai street food–yum. 
Cindy Martin of Bham Now is a fan of their vegetable biryani and naan with raita (homemade yogurt) on the side. 
"It was fantastic! Vegetable biryani is my favorite Indian dish, and Bayleaf's version sets the bar high. I ordered 'mild' but it still offered a little kick, easily calmed with the raita. The naan was perfectly crisp on the outside but flaky and tender inside. I'll be back."

Cindy Martin, Bham Now
Bayleaf has also added a menu section where you can choose your own protein, sauce and spice level. If you think Indian food isn't for you, it might be time to think again. "Some people think that Indian food is all about curry," said Chavan. "There are so many other sauces and dishes to try." 
If you're looking to imbibe while enjoying some delicious eats, you can order wine, beer and cocktails at their full bar or try one of their Indian specialty drinks. The Basil drink is a mix of lychee, mango and aloe vera–sounds refreshing! 
TIP: They're famous for their chicken tikka masala (my personal favorite). 
Need to know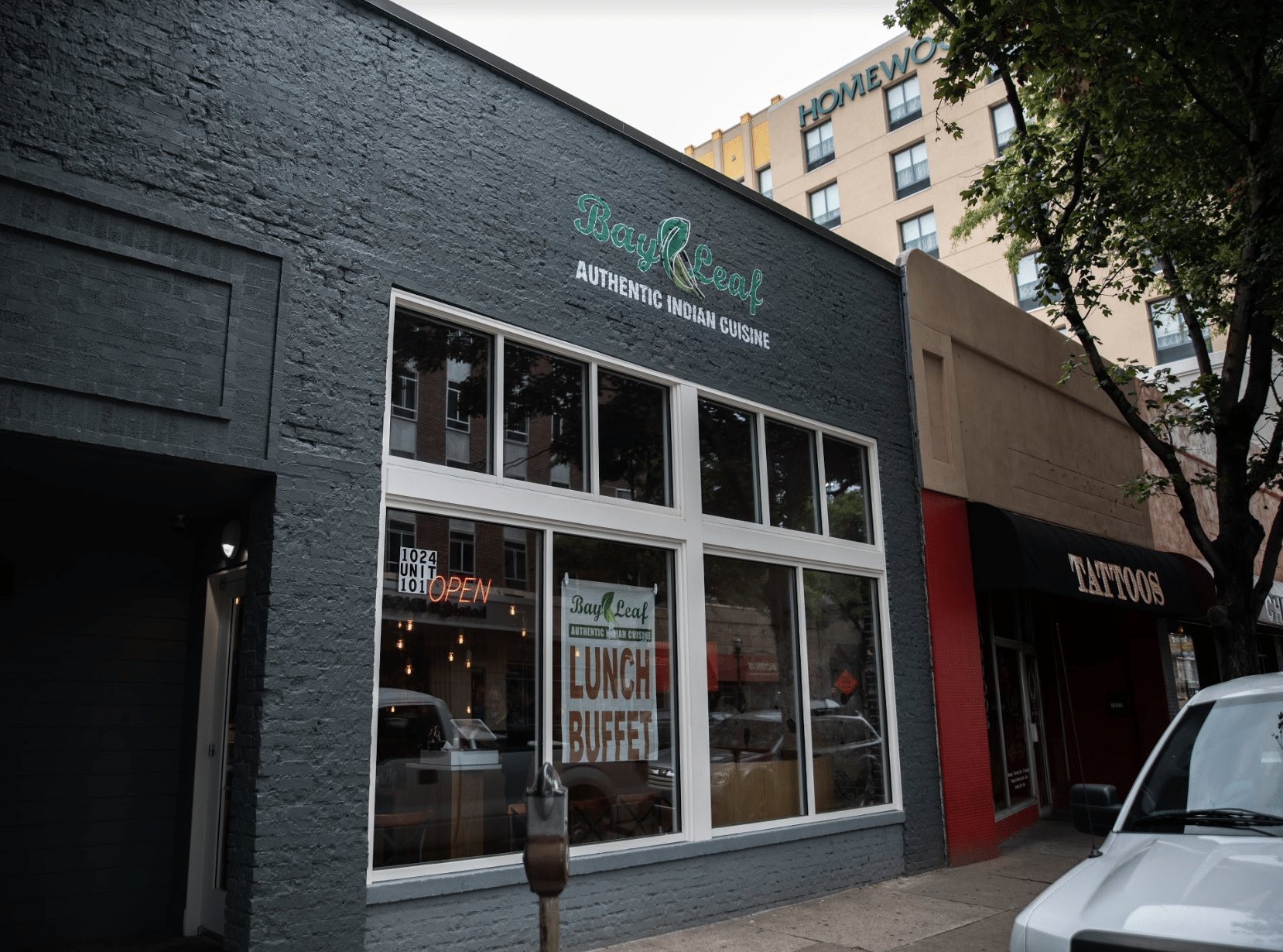 Hours: Open daily 11:00 a.m. to 2:30 p.m., 5:30 to 9:30 p.m.
Address: 1024 20th street south unit 101, Birmingham Alabama 35205
We are thrilled to have this restaurant in Five Points. Who's hungry?!
Sponsored by: