Sponsored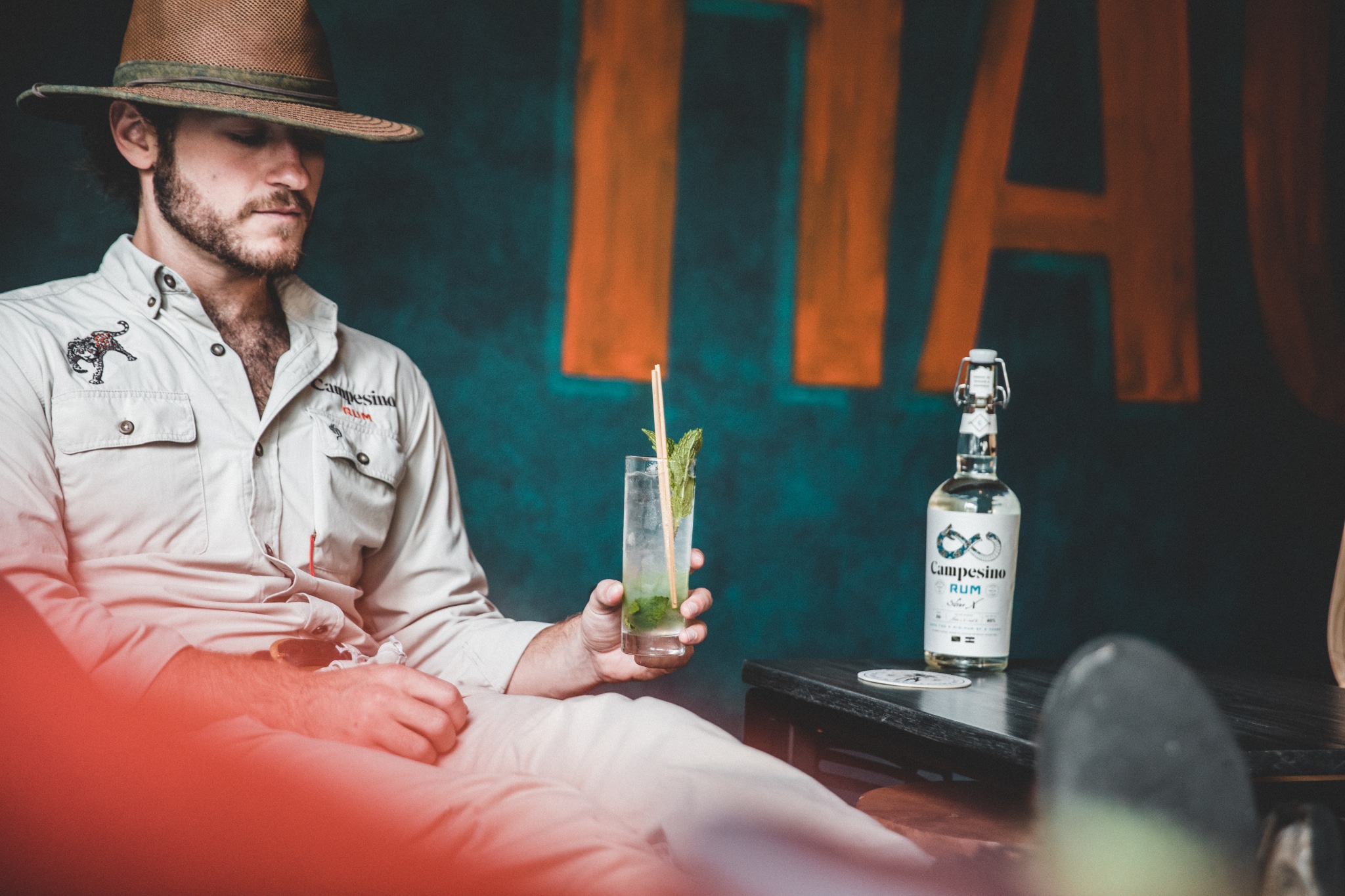 National Rum Day is Friday, August 16, and it couldn't have come at a more perfect time. Campesino Rum, Birmingham's hottest new spirit, just hit the shelves and the hype is real. We toured 7 downtown bars with Campesino founder, Hatton Smith, to taste for ourselves. Keep reading for all the drink deets—Plus, taste it for free at Campesino's inaugural launch party happening Friday from 5-7PM at LeNell's!
Living the Campesino Lifestyle
To truly get in the spirit (see what we did there?) of National Rum Day, you need to know a bit about how Campesino came to be. Hatton Smith, the brain behind the bottle and Birmingham native, pioneered the drink after living in the jungle illegally running a rum still.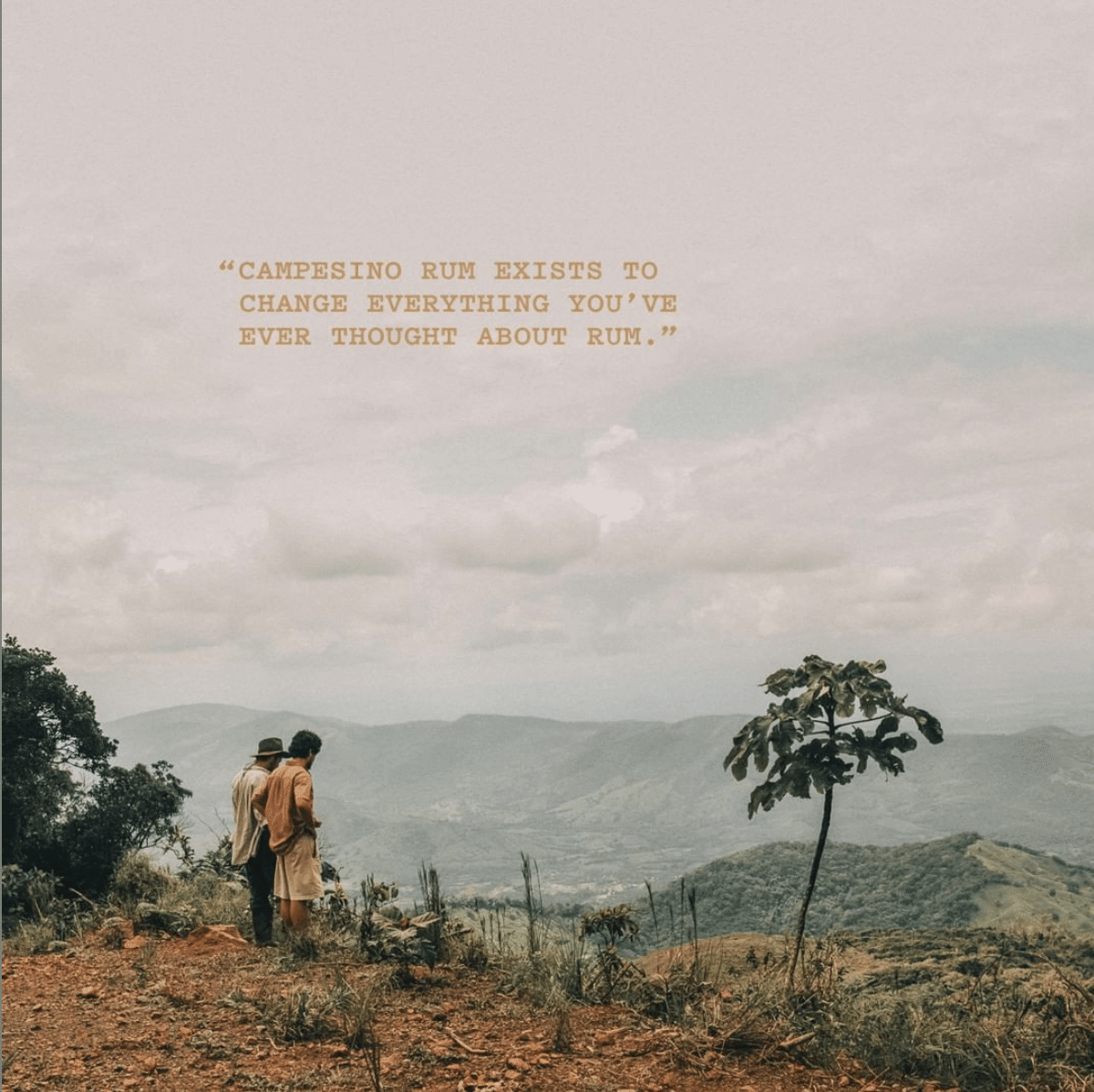 Hatton is no foreigner to creating popular drink brands. His father, Hatton Smith I, served as former CEO of Royal Cup Coffee. The family business started in 1896 and is now the second largest privately owned coffee roaster in the U.S. also headquartered here in Birmingham. Scouting for coffee in Panama ignited Hatton's desire to learn about the rum business and to venture out on his own.
Now, Hatton is bringing a taste of the jungle to Birmingham through Campesino Rum. His bottles just hit the shelves of some of Birmingham's most popular bars. So we, of course, volunteered to do the hard work: taste test.
Taste for Yourself
Campesino is fresh. There are no added flavors or sugars—it's straight, unadulterated and tastes good in just about any concoction. Here are the 7 rum drinks you can order to taste for yourself:
The House Cocktail at Cayo Coco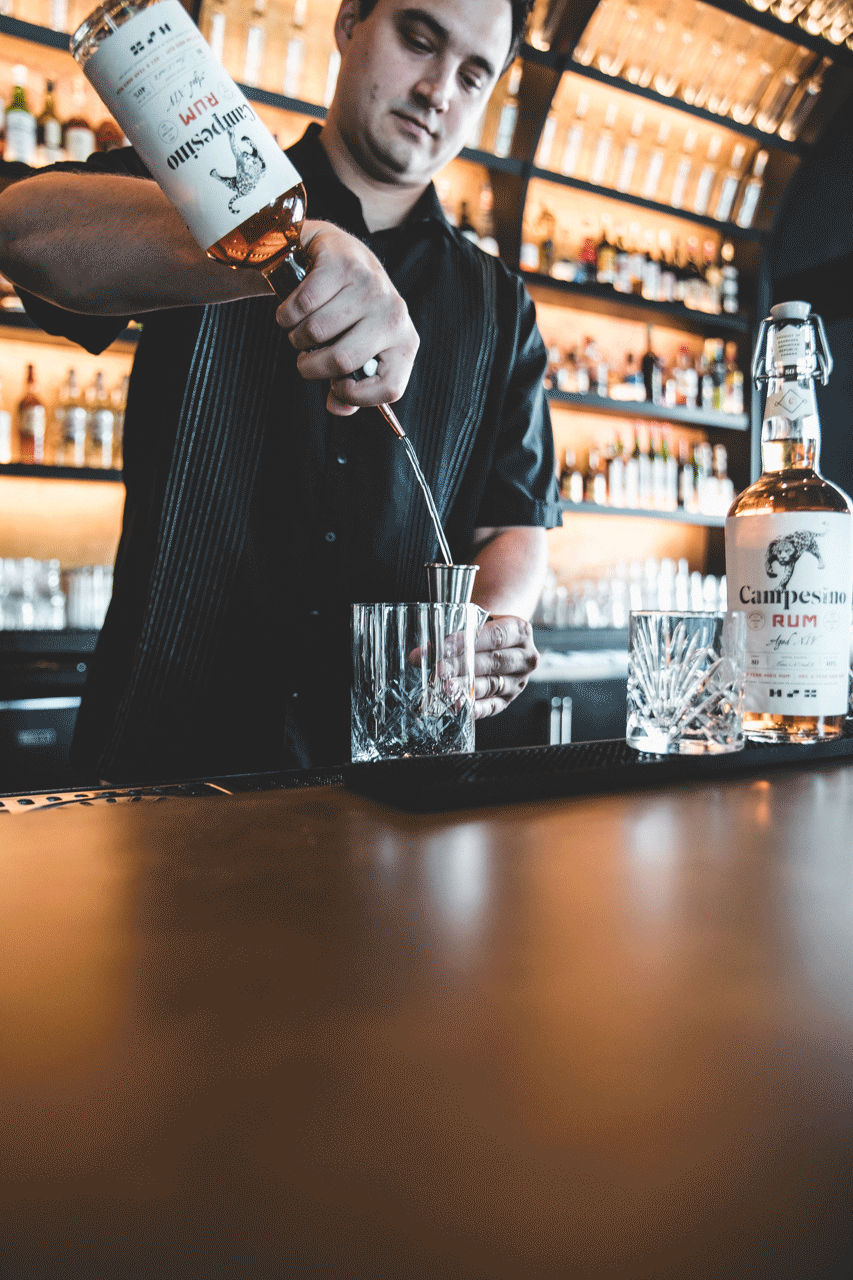 You might have seen Campesino bottles around Birmingham by now. With a unique white label and swing top cap, it's kind of hard to miss. And it looks real good on the shelves at Cayo Coco. Birmingham's new rum bar has been a popular hot spot lately, and we don't see that slowing down anytime soon. If you haven't checked it out yet, change that this weekend—and definitely order a cocktail from their separate specialty menu just for Campesino.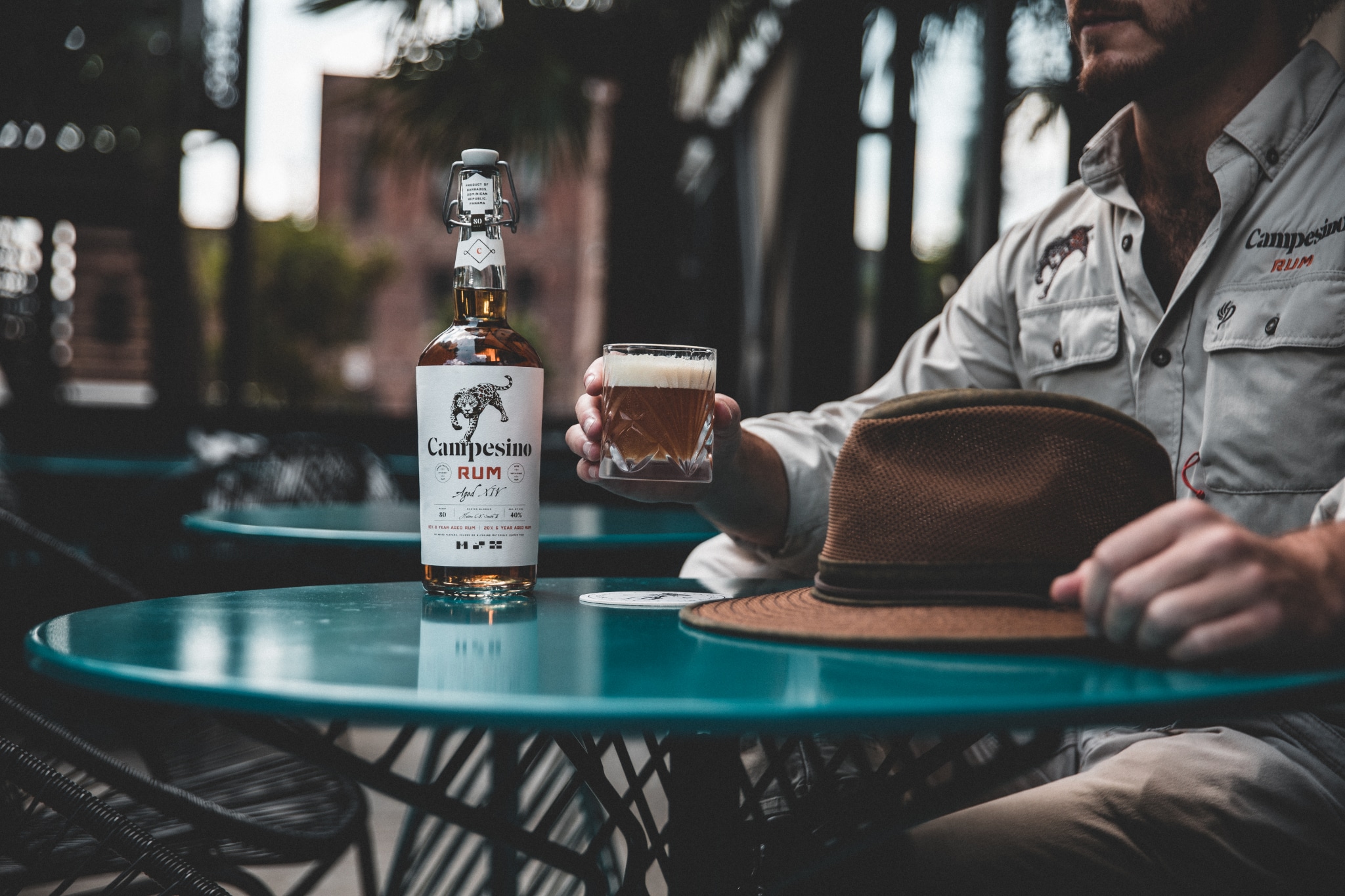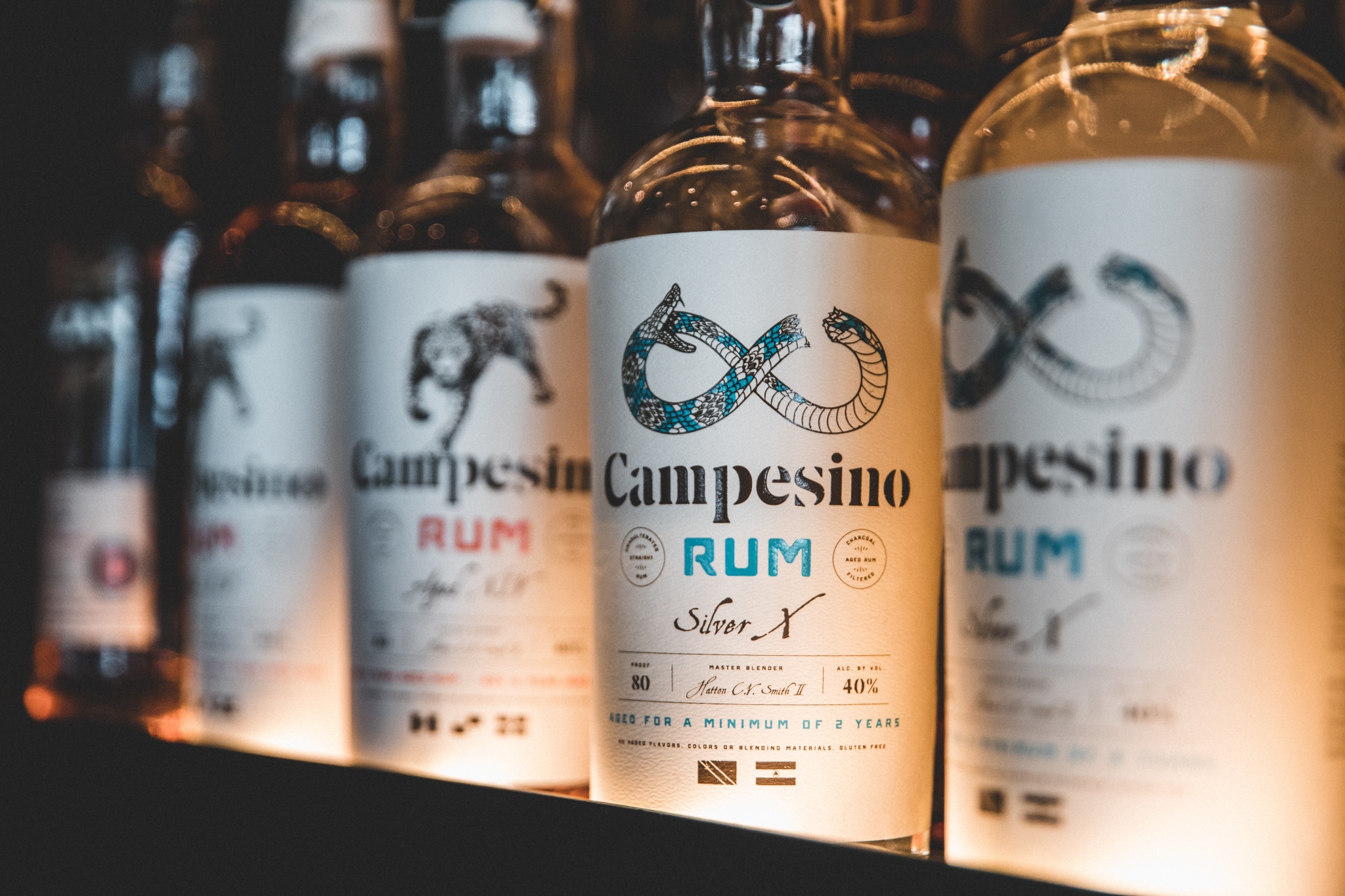 The Monte Cristo at Paper Doll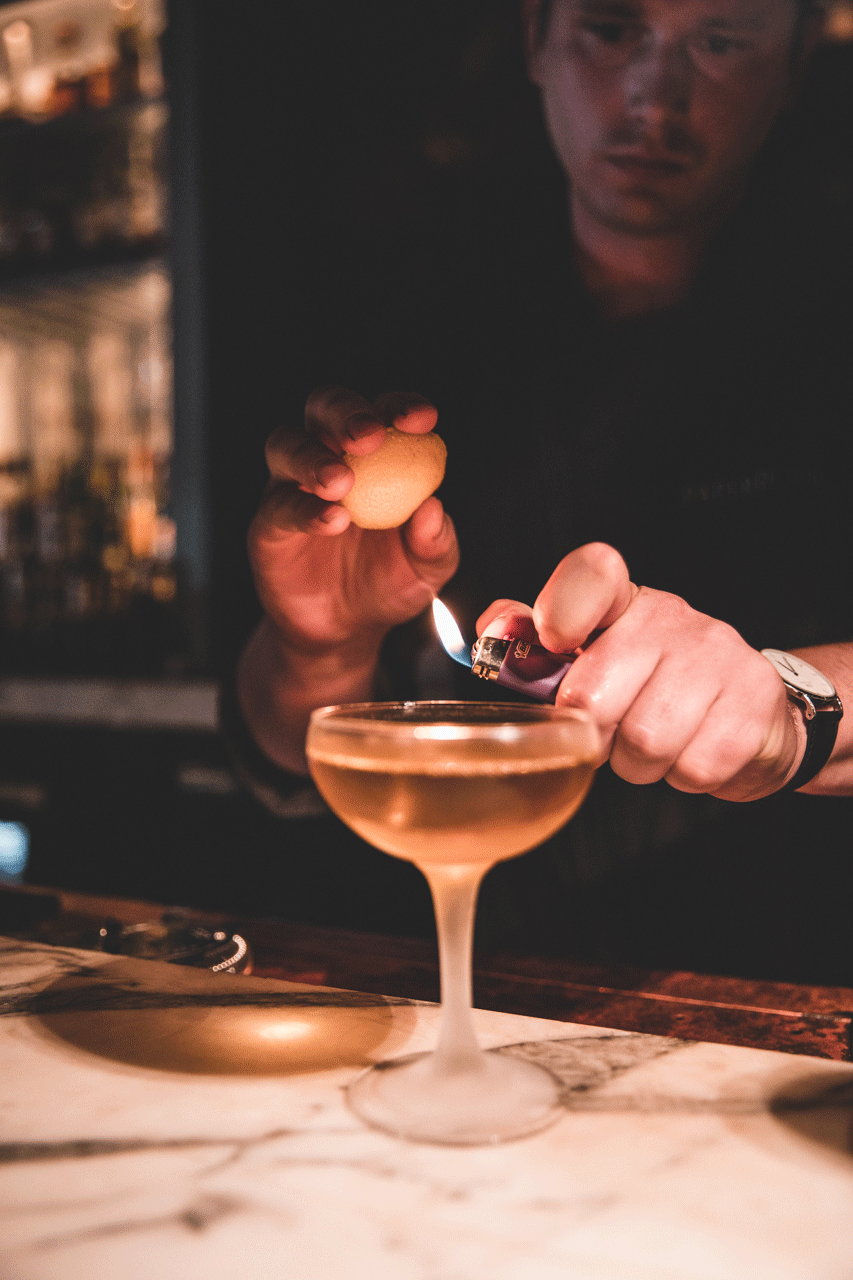 If you're looking for a spot that's a little more intimate, Paper Doll's your place. It's cozy, with dim lighting and comfy seating. So if you're feelin' fancy, swing by and try Campesino's specialty drink: the Monte Cristo. It's fire—literally.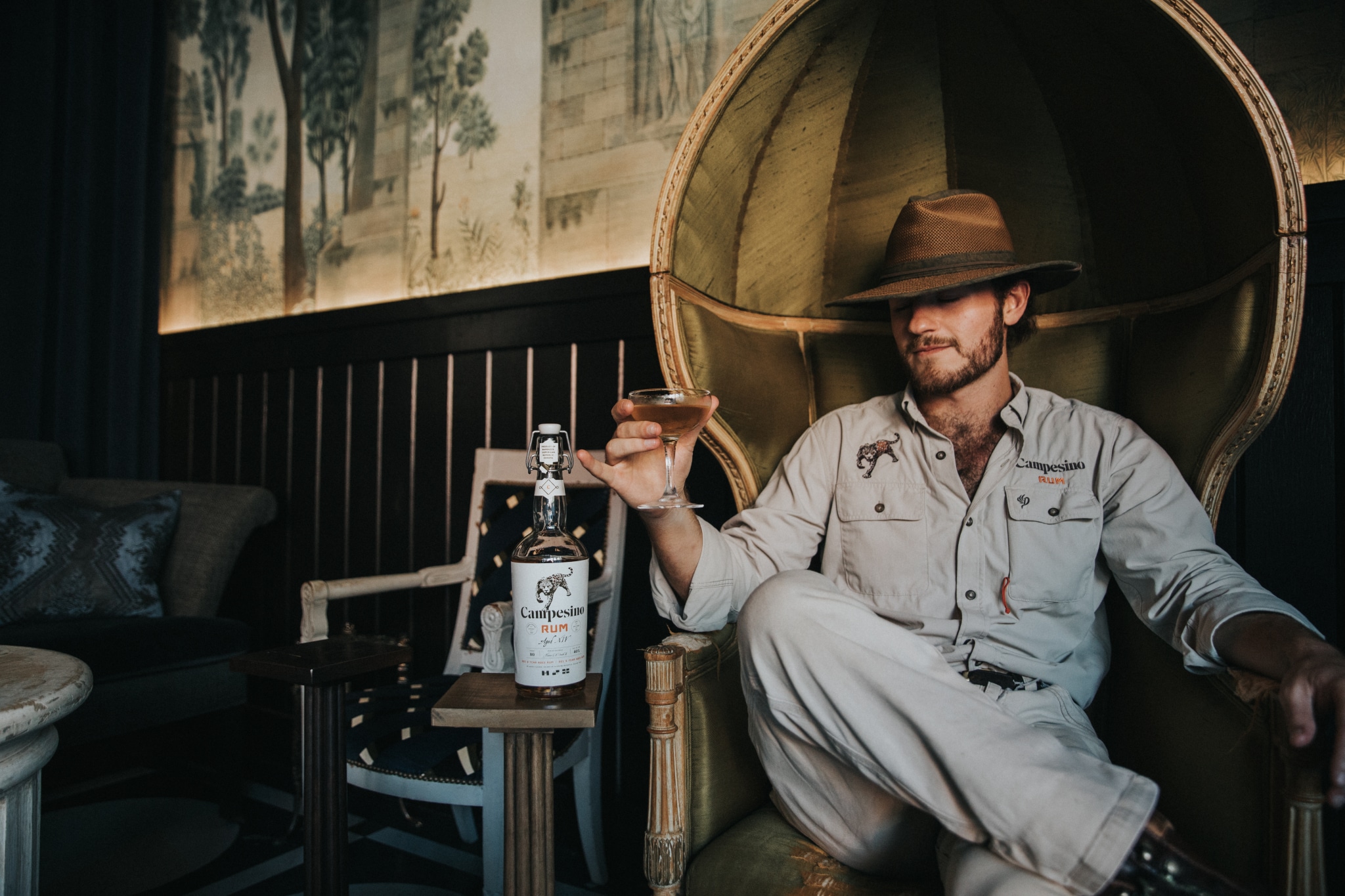 The Campesino Nacional at Collins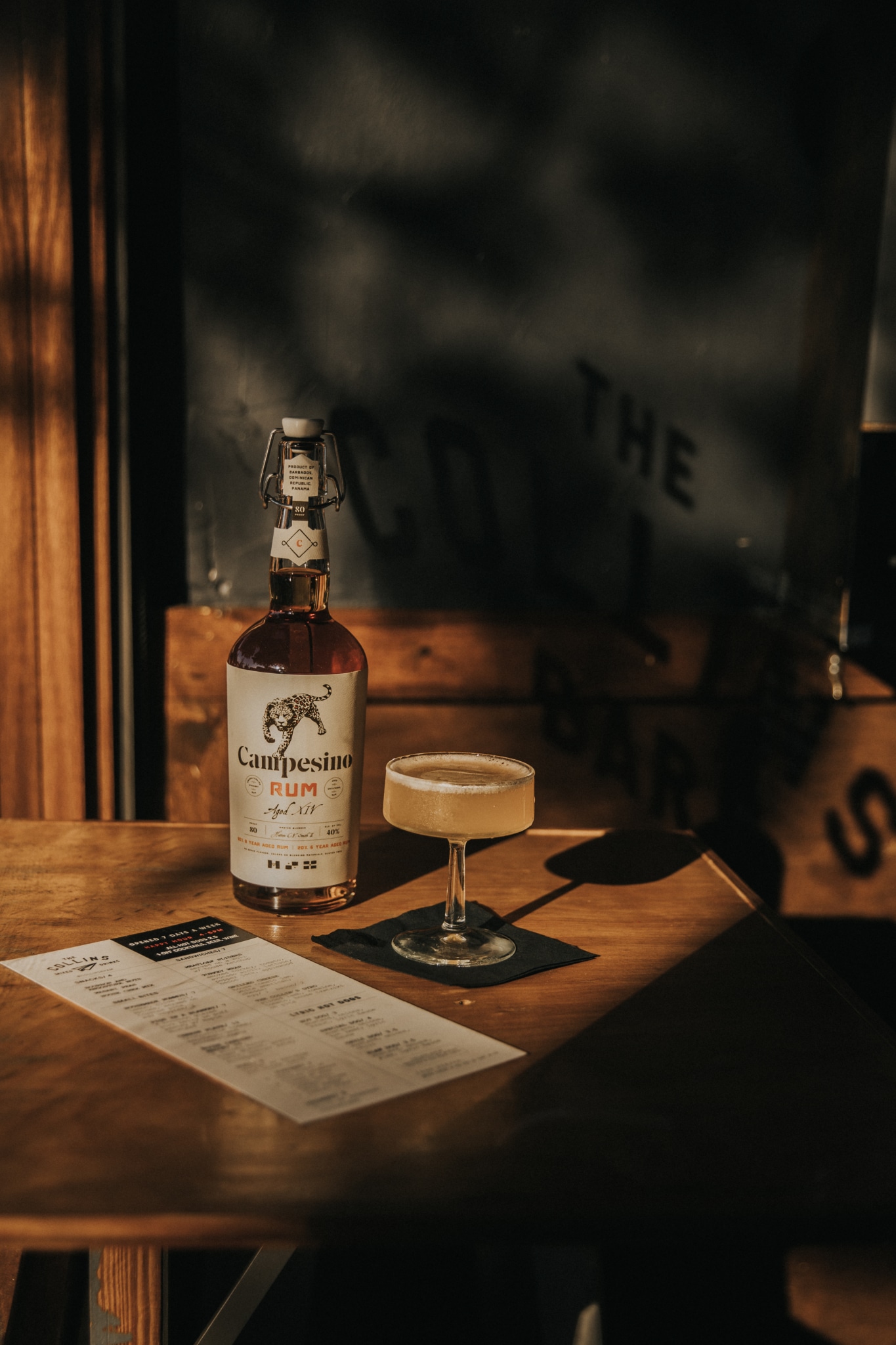 It's no secret Collins Bar is a local favorite. And the best part is that it doesn't try too hard. It's effortlessly cool—which is why Campesino fits right in. If you're looking to start the night out a bit earlier, Collins is a top contender. *Pro tip: Golden hour is even better with the Campesino Nacional in your hand.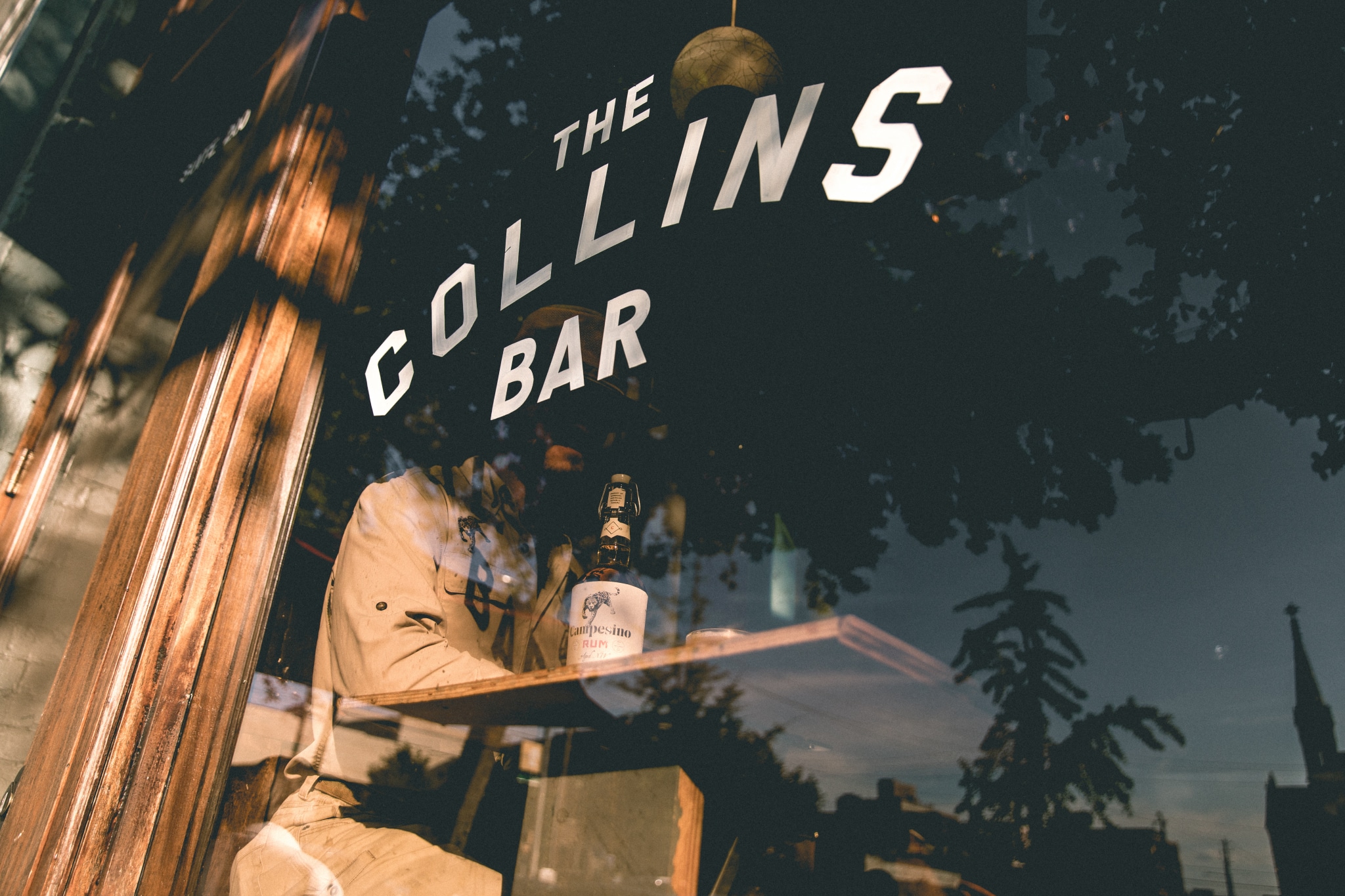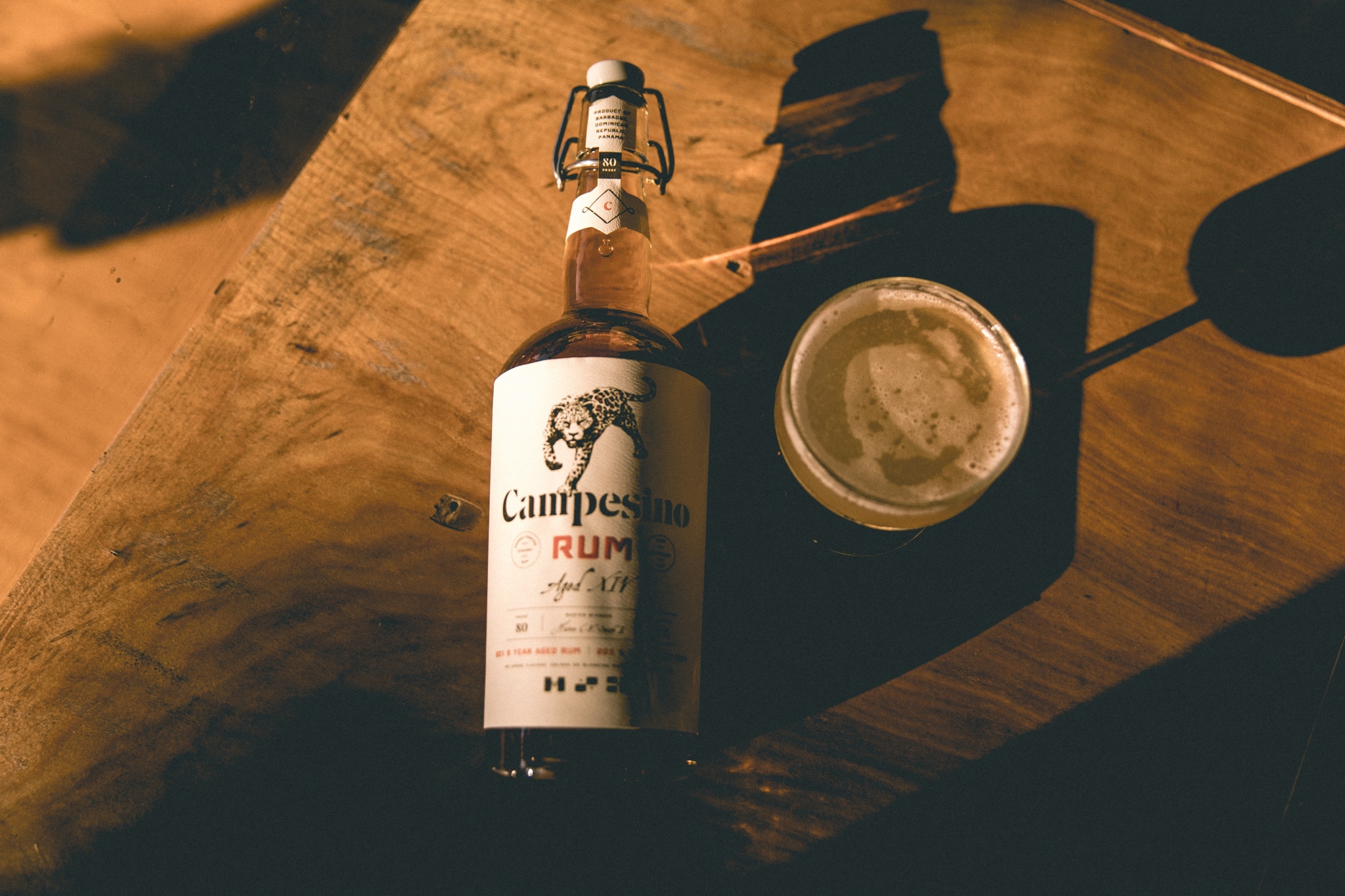 The Banana Hammock at Queen's Park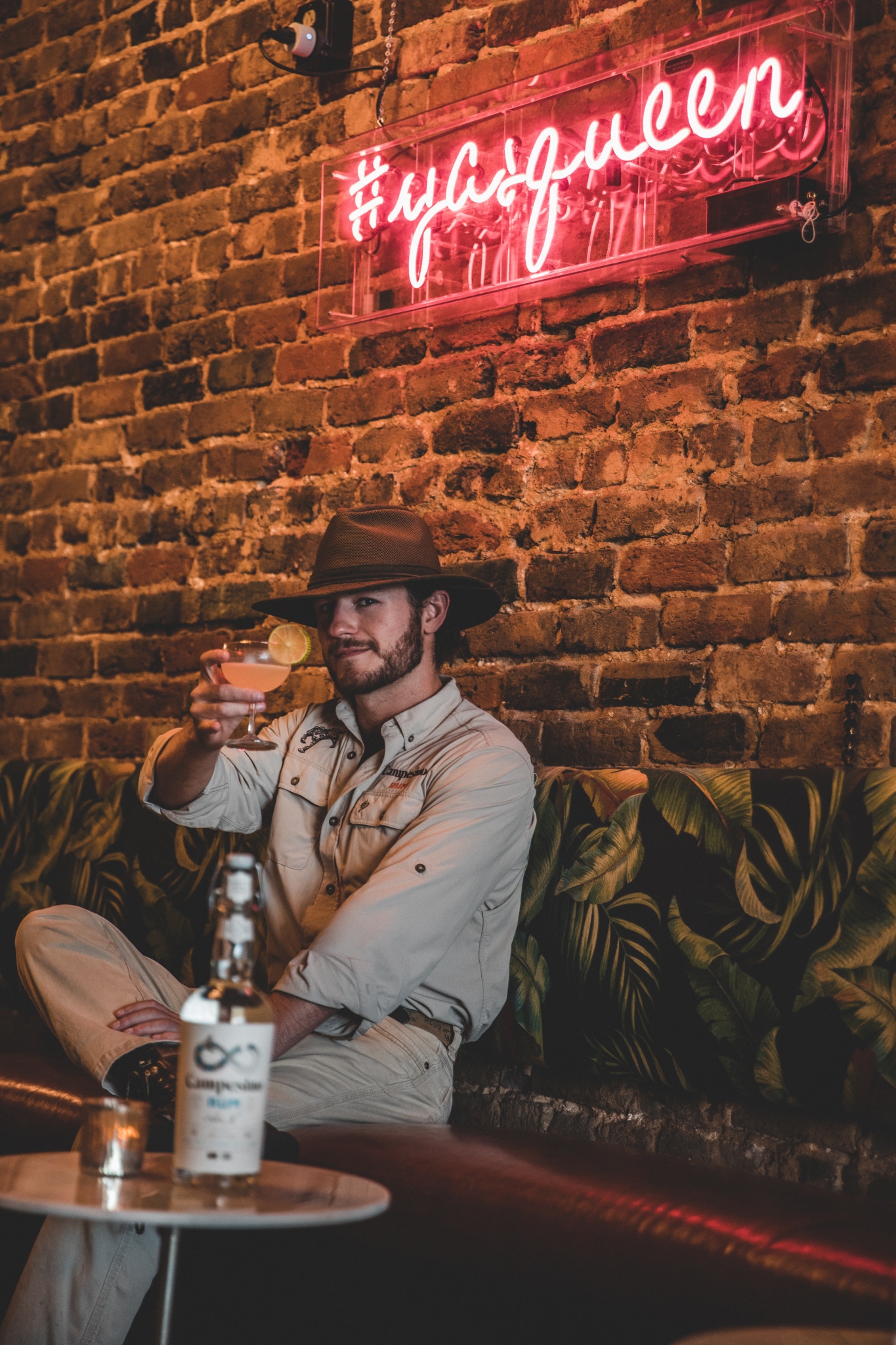 Queen's Park may be the most Instagramable bar in Birmingham, and we're not mad about it. The plants, the neon, the tropical accents—it 's all picture perfect. Including the Banana Hammock, their Campesino special. This drink screams #yasqueen. On National Rum Day they'll have a separate menu of specialty Campesino cocktails—Don't miss it!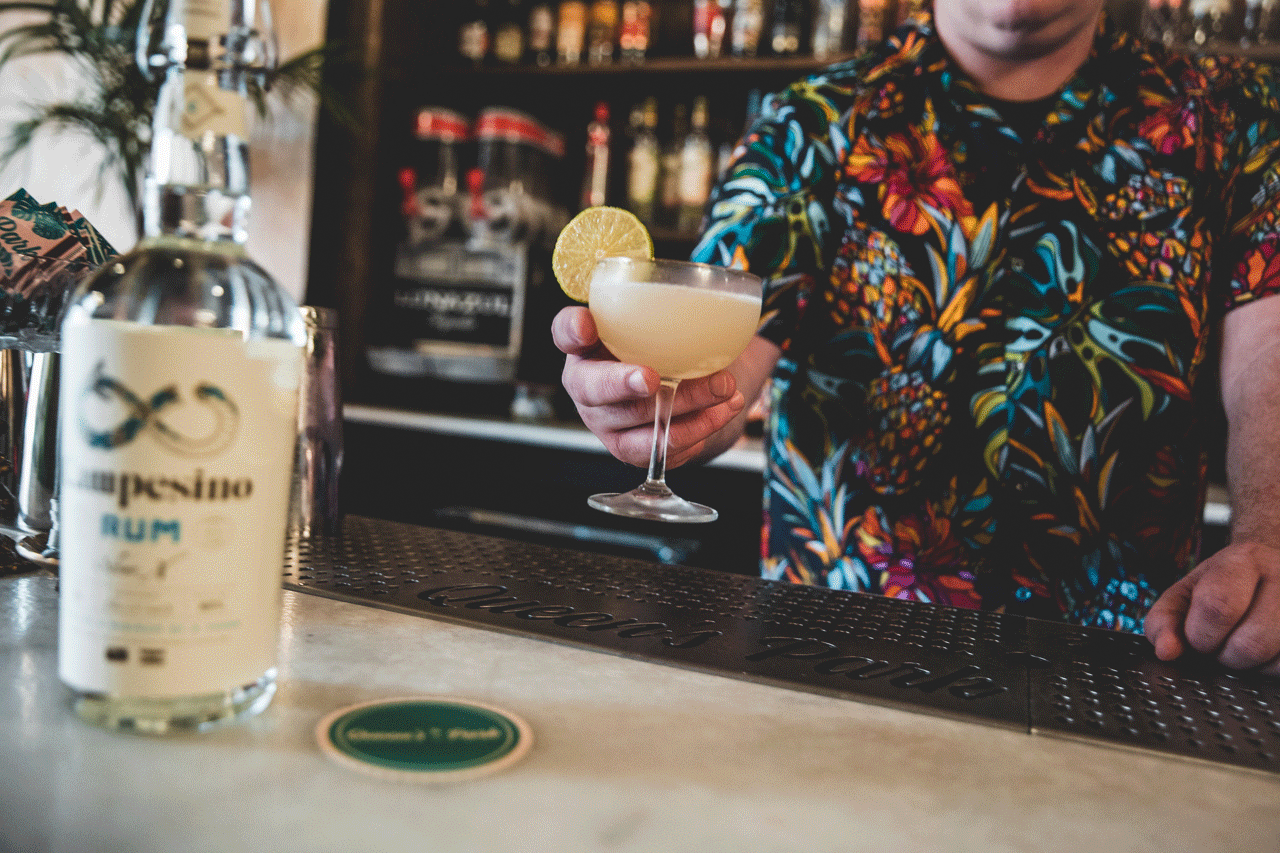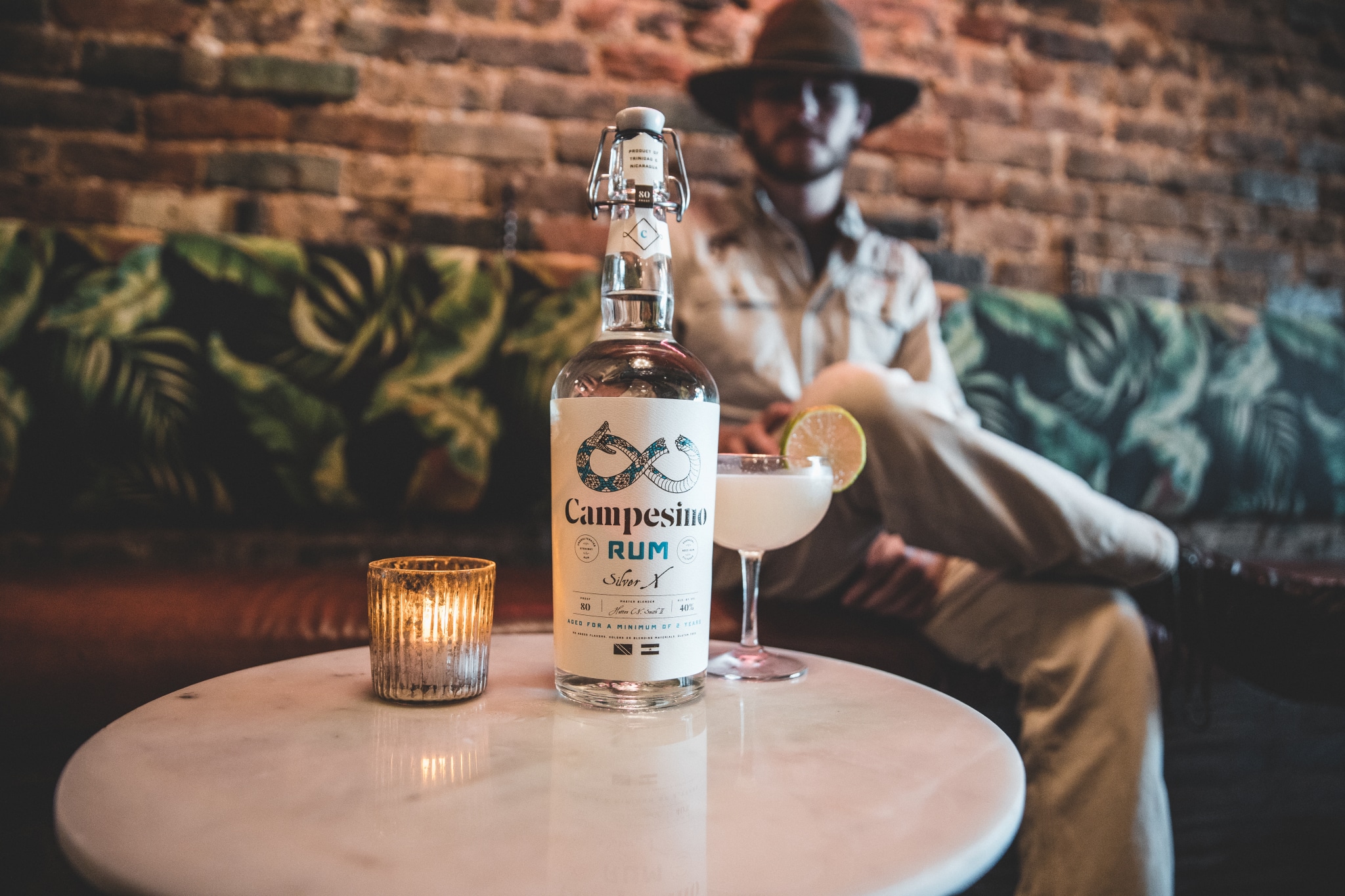 The Campesino Jungle Bird at The Essential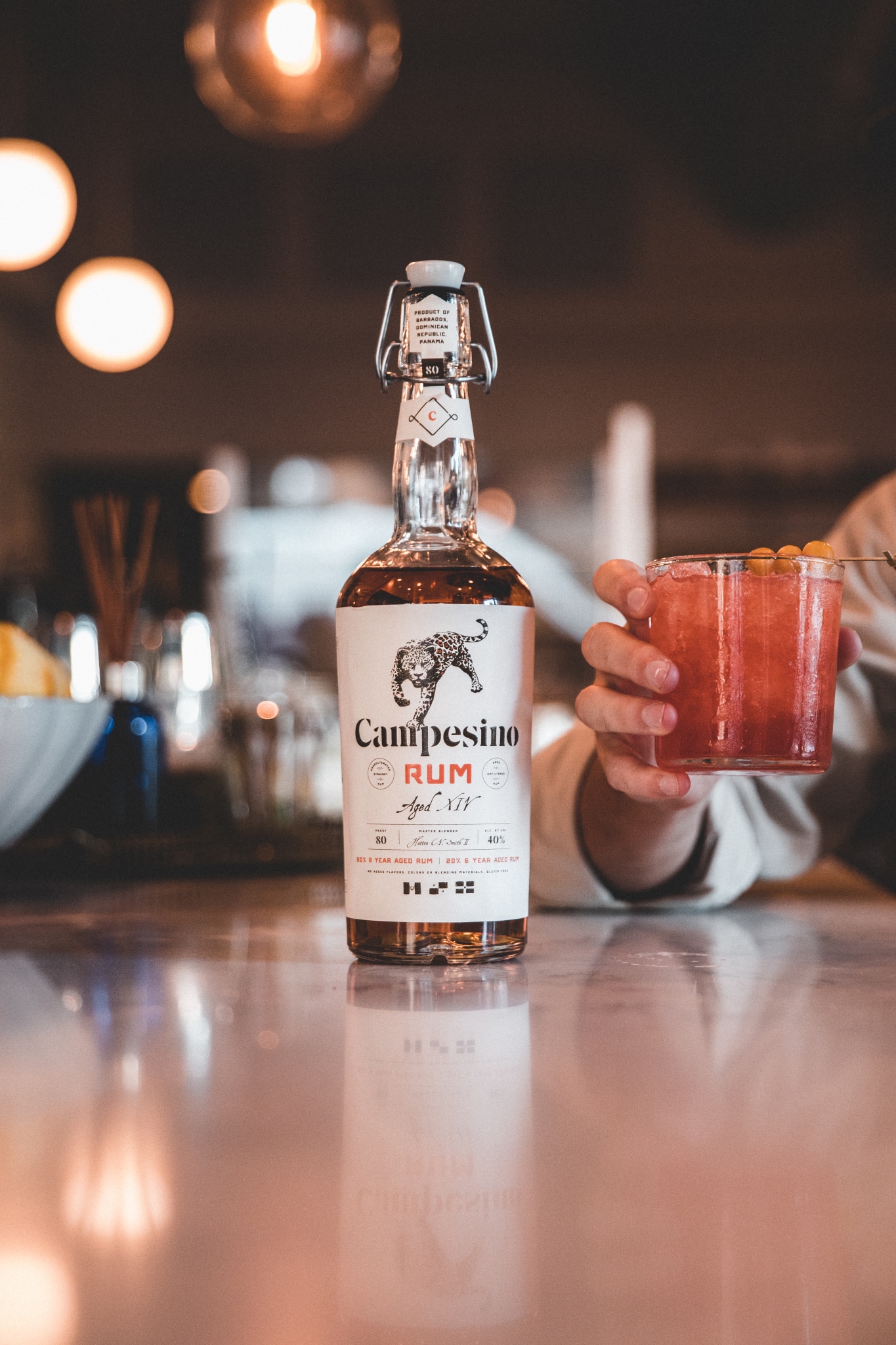 We know what you're thinking. And yes, this drink does taste as good as it looks. It was definitely a favorite on our tour. The taste was sweet from the cherries, with a swift kick from the rum. Just how we like it. The bright coral color was just the cherry on top. Pun intended.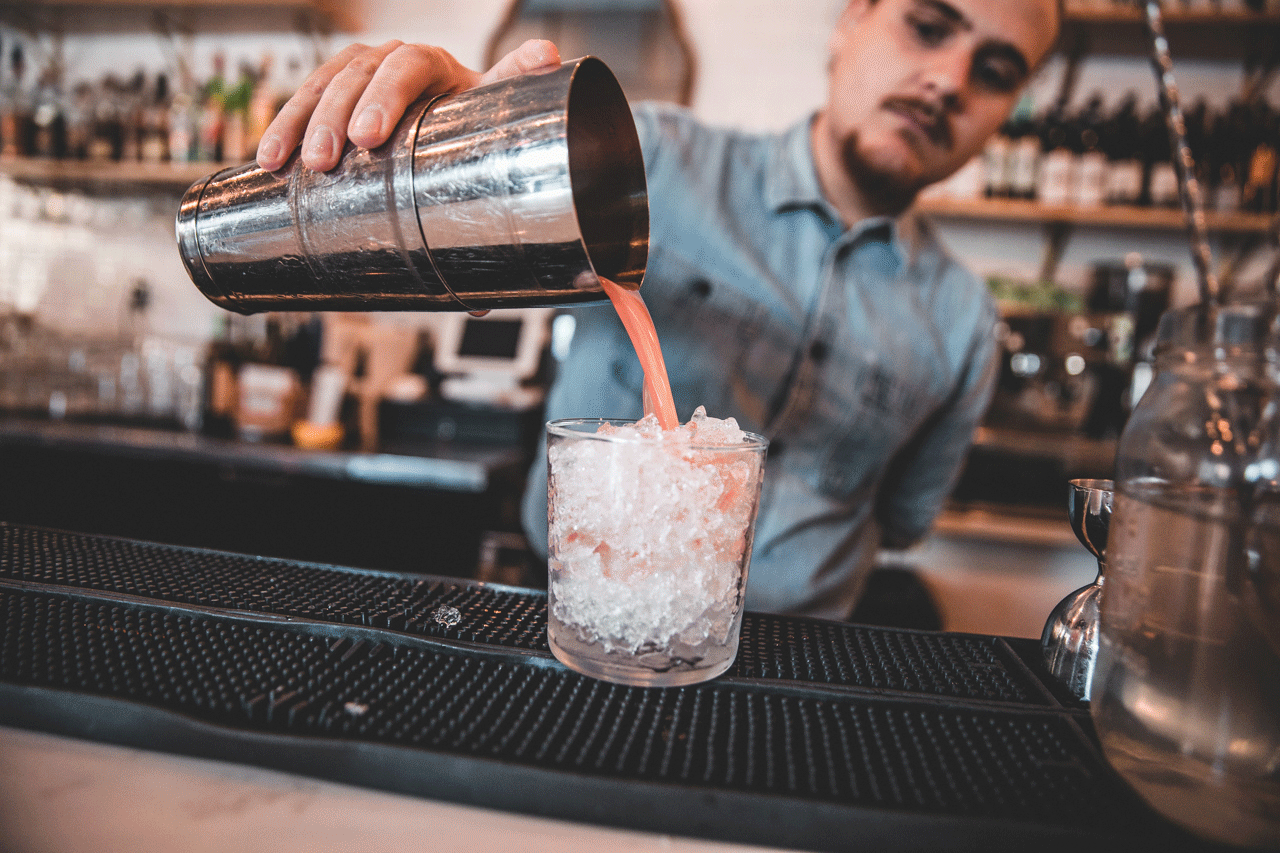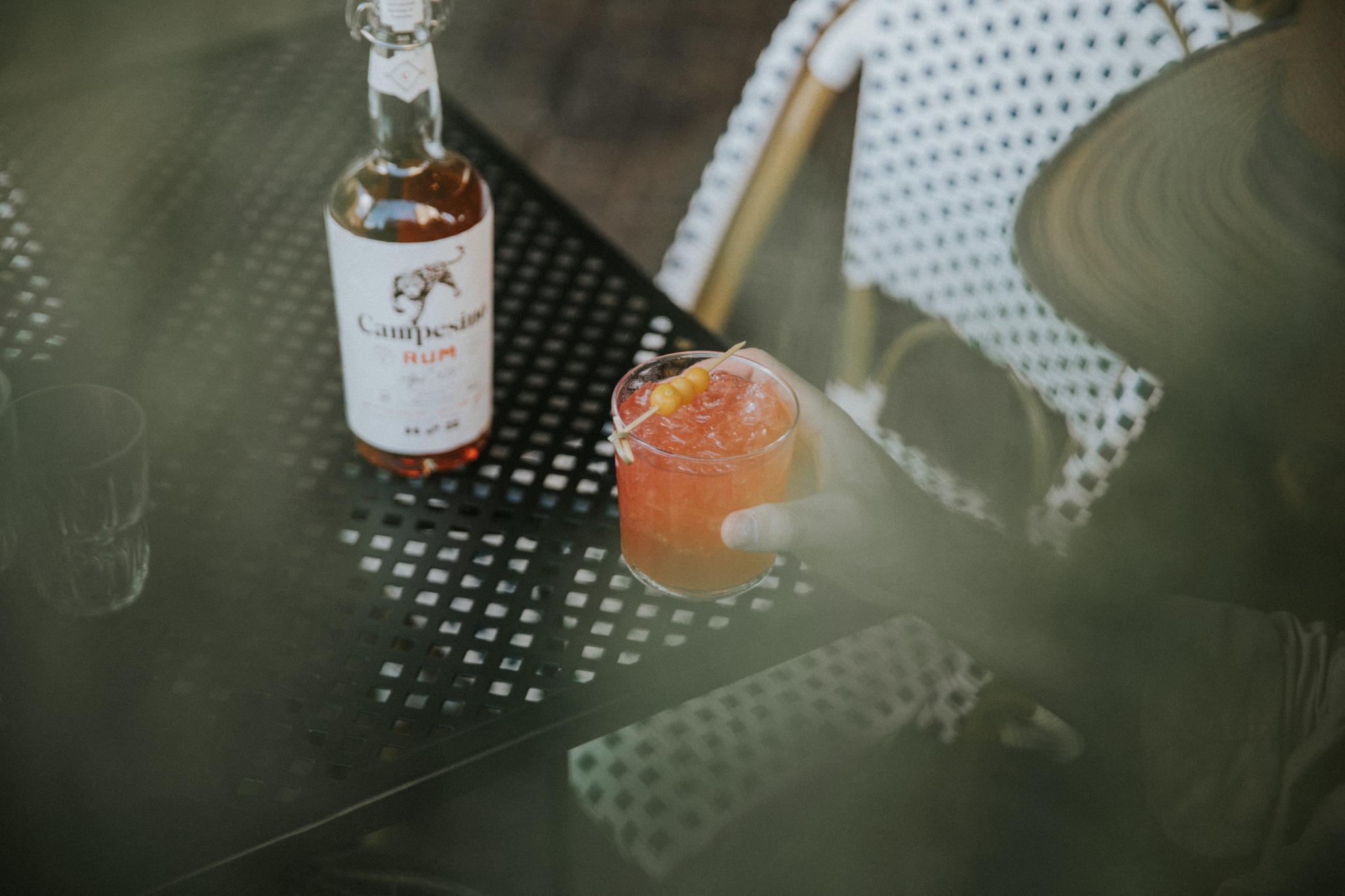 The Old Fashion at Lou's Pub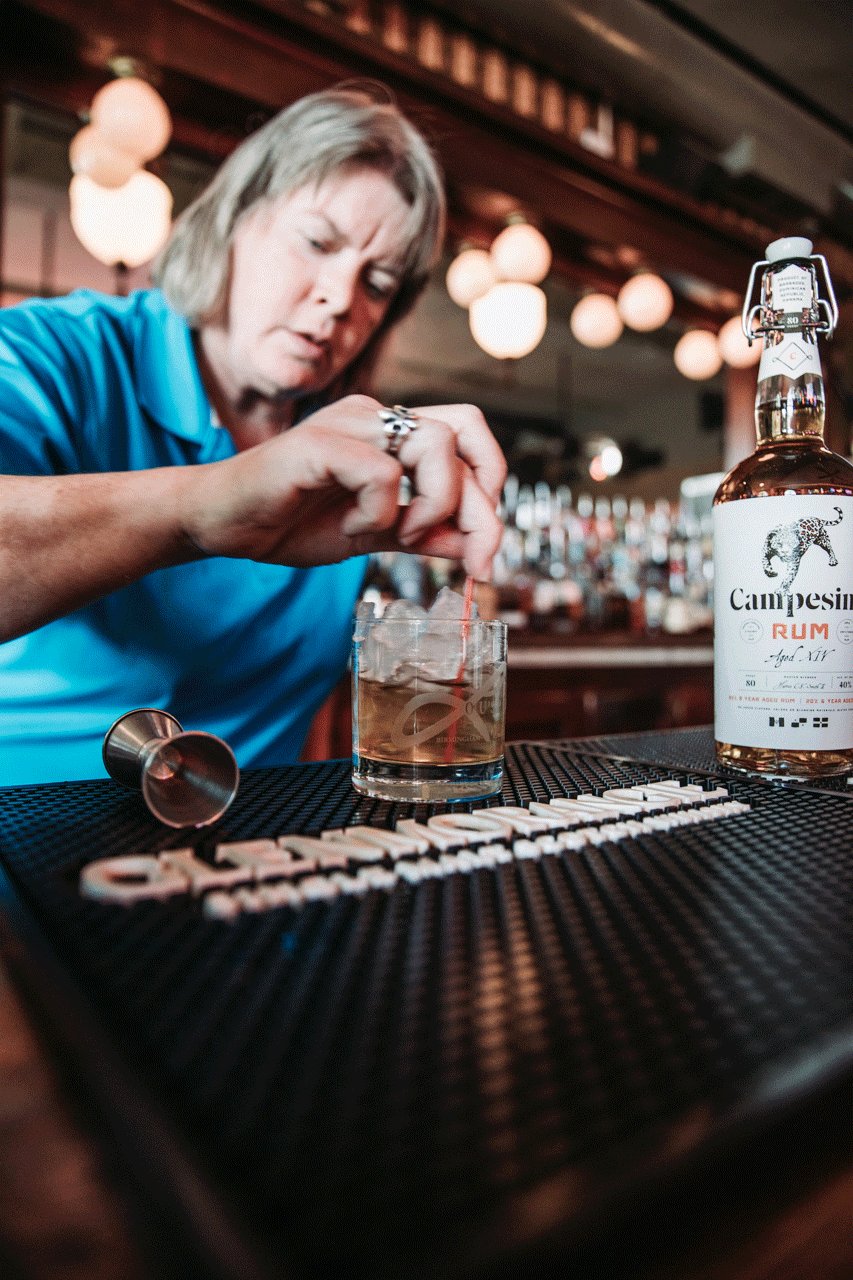 The connection between Campesino and Lou's Pub and Package Store goes back for years. Owner, Mike Carpri's father used to work at Royal Cup Coffee. And Hatton Sr. frequented Lou's after a long day's work at The Cup. Now Mike is continuing the tradition by supporting the next generation of the Smith family business through Campesino. On National Rum Day, Lou's is going all out. The night will be Elvis-themed with music, movies and a full menu of Campesino drinks named after The King himself.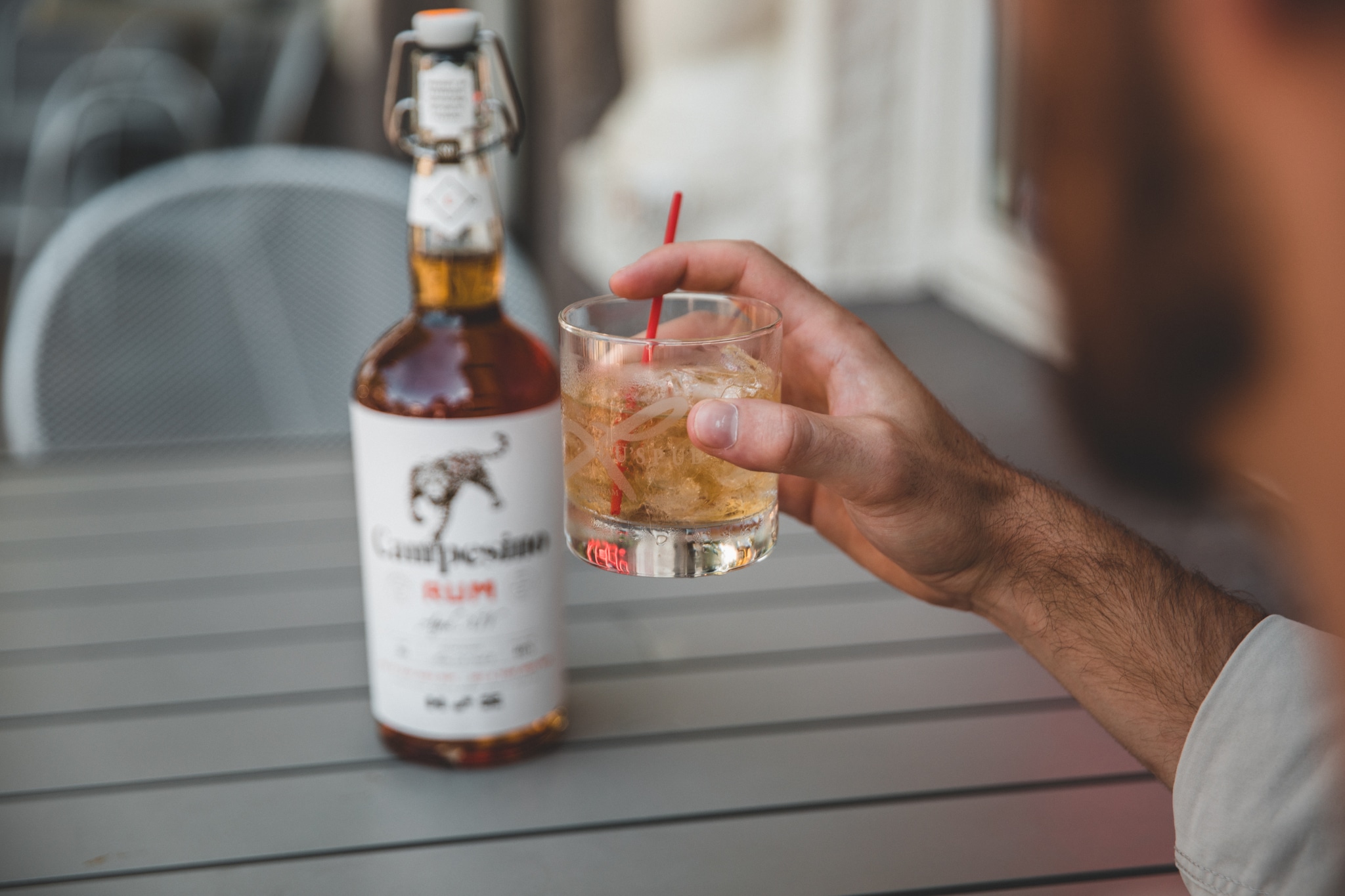 The Perry Riddle at The Atomic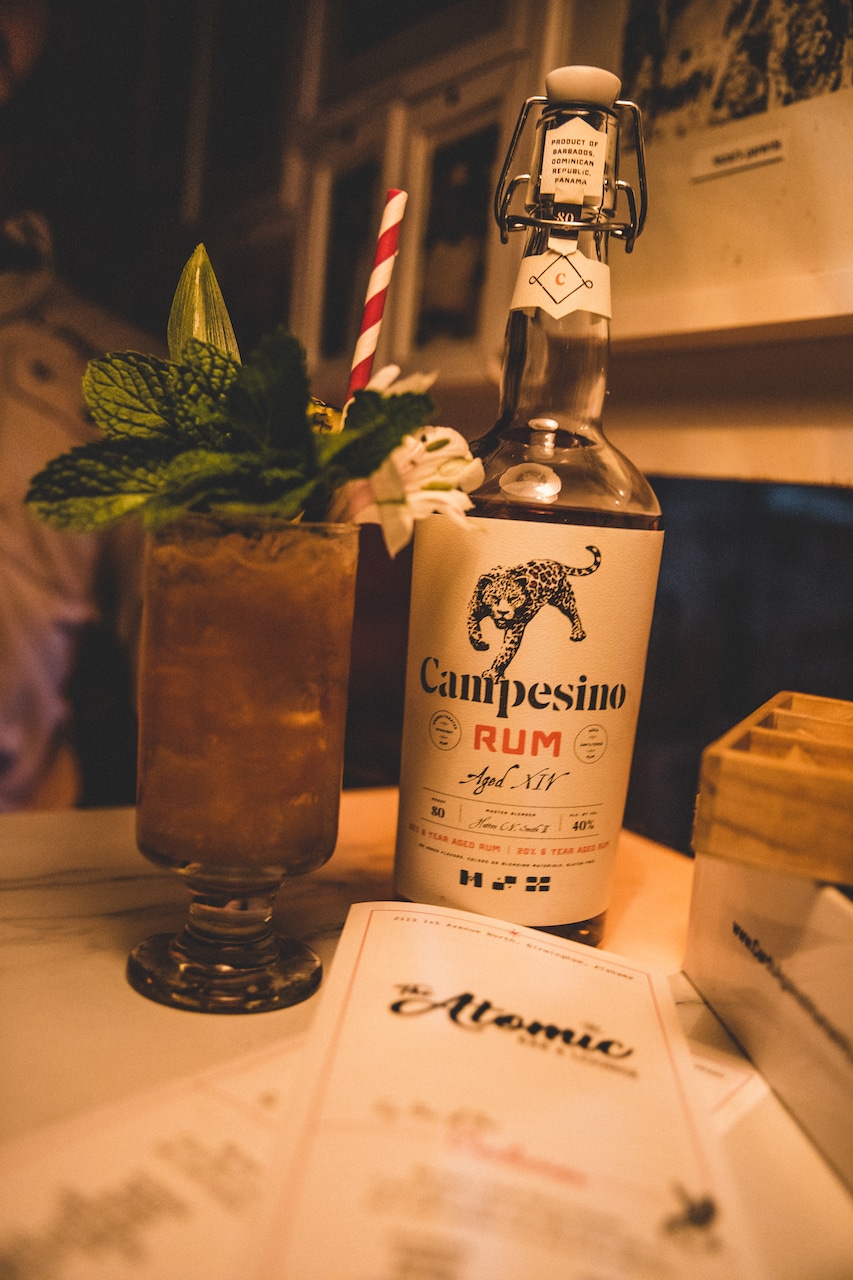 Not sure if there's a more perfect place to sip a Campesino cocktail than The Atomic. I mean, have you seen their jungle room?! If you want games, costumes and outrageously cool cocktails—get to The Atomic. Our order? The Perry Riddle with Campesino Rum… or the Hatton Smith, the cocktail named after Hatton Sr. (We couldn't not mention it.)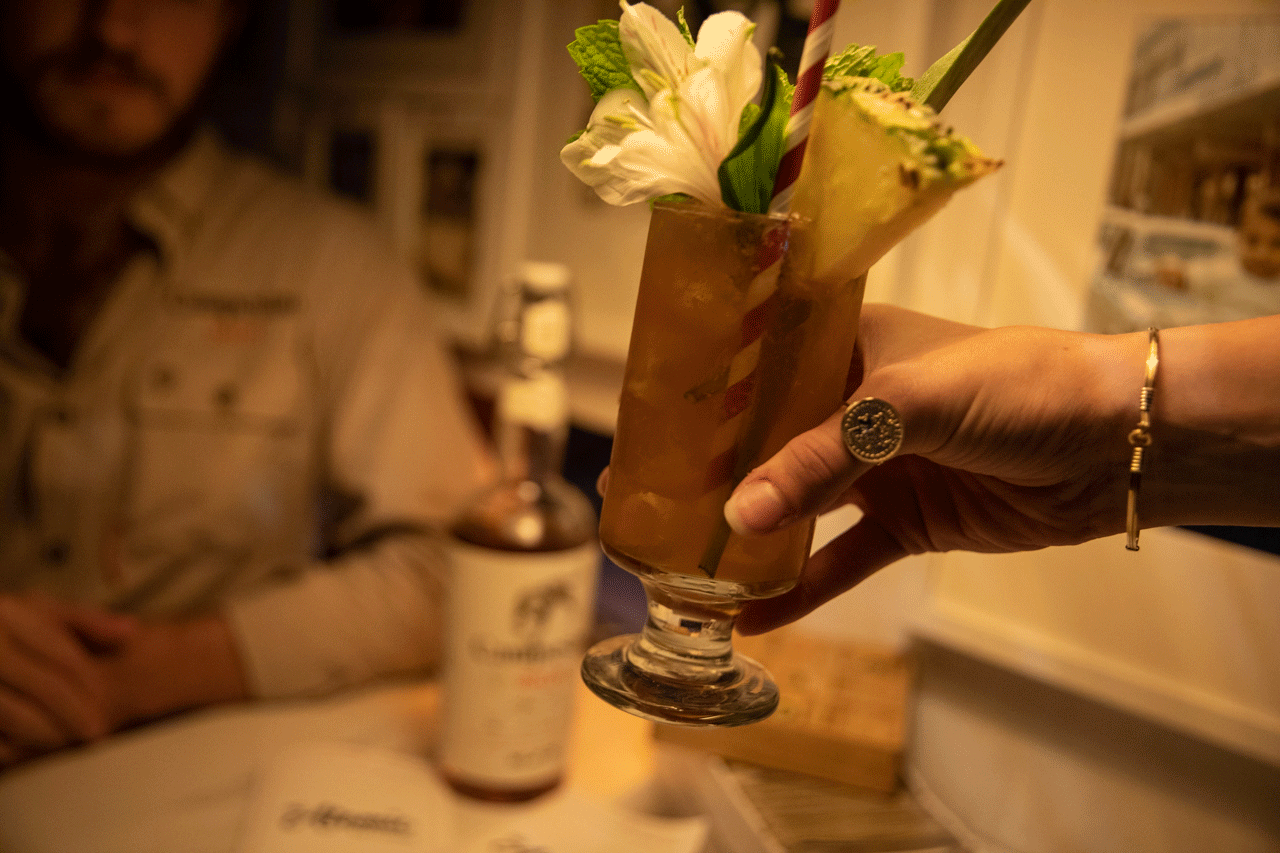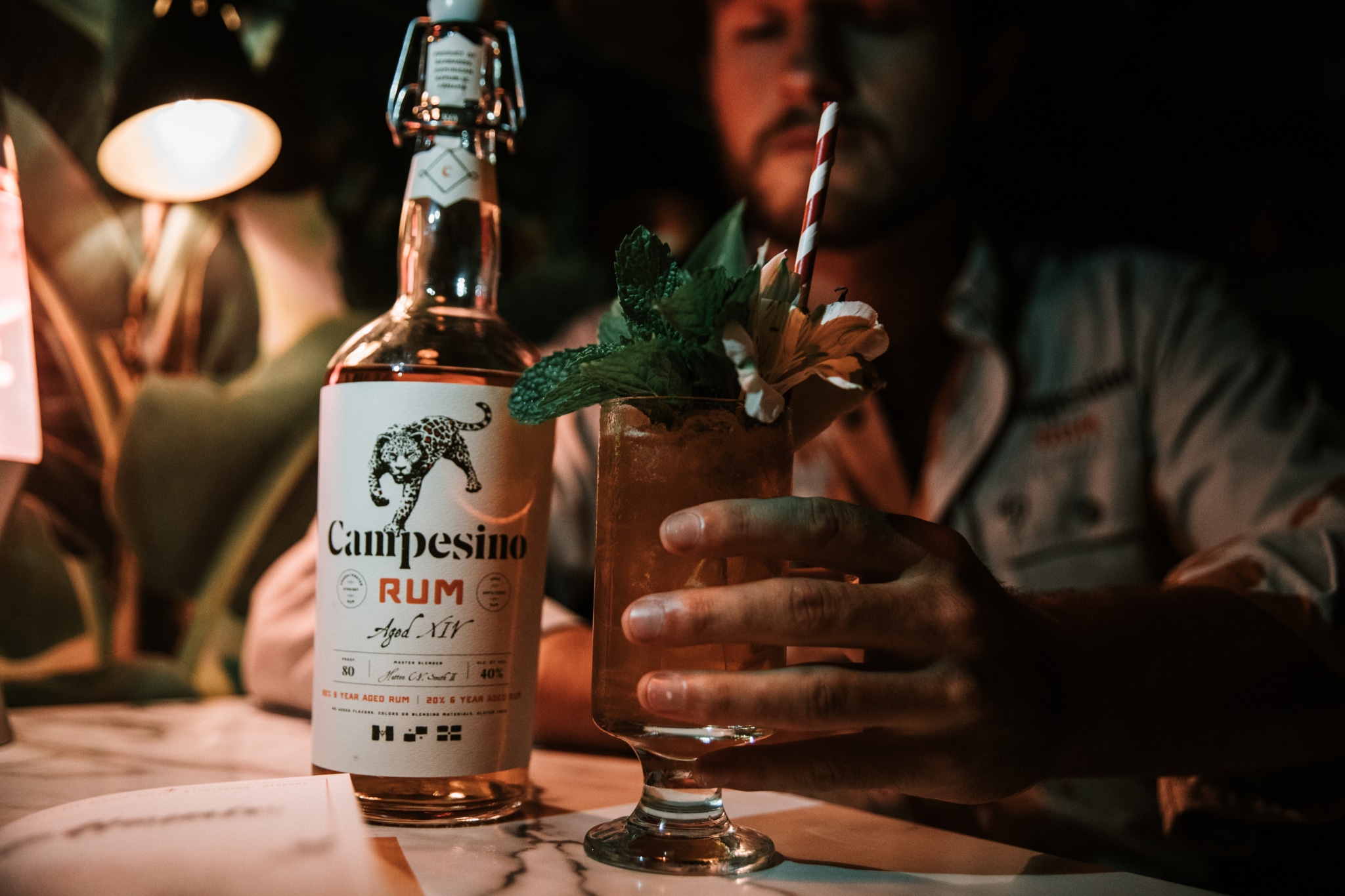 Are You Thirsty Yet?
Mark your calendars now for the free tasting happening at LeNell's Beverage Boutique this Friday, August 16 from 5-7PM. Hatton will be there to share the origin story of Campesino and finally celebrate it's long-awaited release. Oh, and did we mention there'd be free Campesino Rum tasting?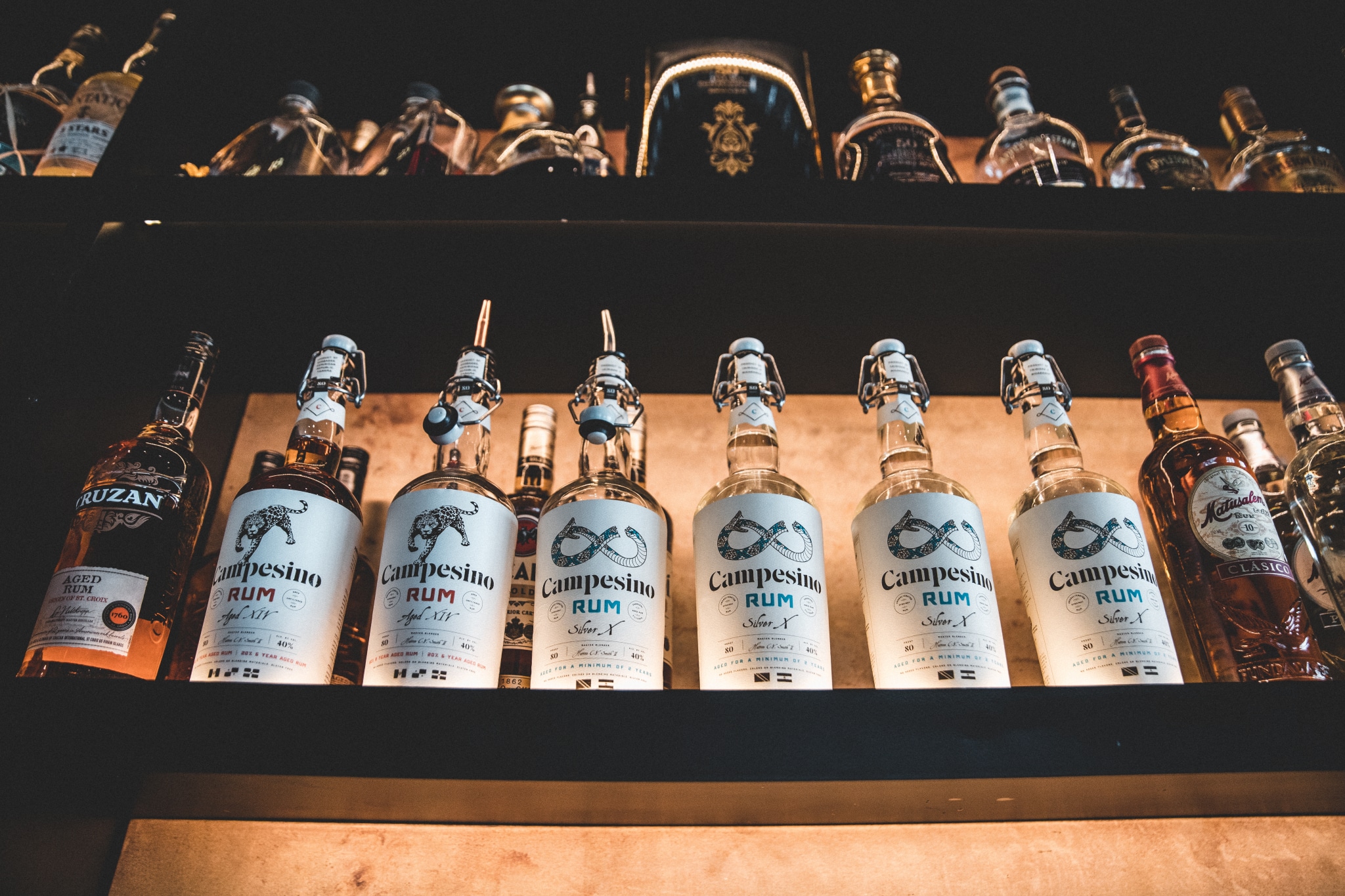 These bars and many more will be serving Campesino before AND after National Rum Day, so don't worry if you can't make it out to celebrate—it's not going anywhere.
Keep up with Campesino's adventures on social @CampesinoRum, and make sure to tag us @BhamNow with your favorite Campesino drink!
Photos by Matthew Niblett for Bham Now
Sponsored by: