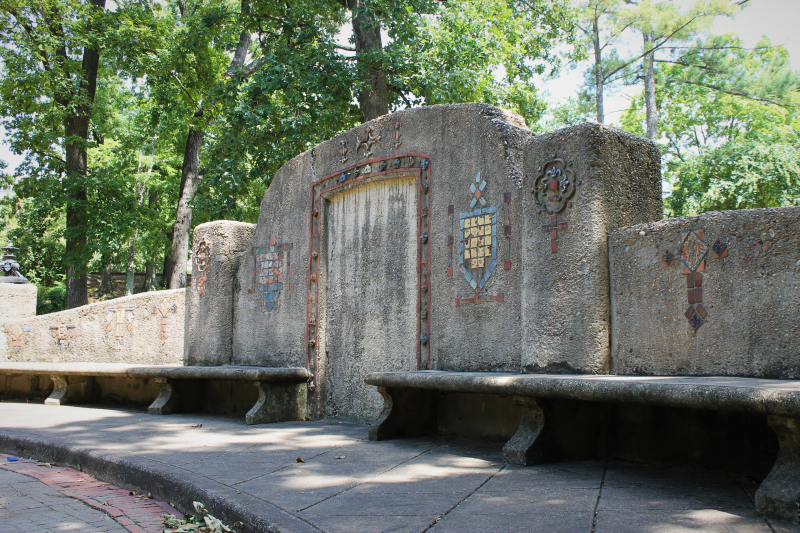 Written by Samantha Moats
Let's be honest: It's challenging to stay focused at the office during these sunny, summer months. Fortunately, the Birmingham area is brimming with great neighborhood parks, perfect for the short OOO break you need to take a deep breath, spark inspiration, and soak up some vitamin D – so don't forget the sunscreen!
Patton Park
Patton Park is the perfect location to spend a contemplative break from work. The park's paved walking trail is slightly shaded and has a gorgeous waterfront view. Plus, park benches and tables are abundant, so you can stop to rest or eat lunch.
Location: 1200 Sipsey Street, Birmingham, AL 35207
Patriot Park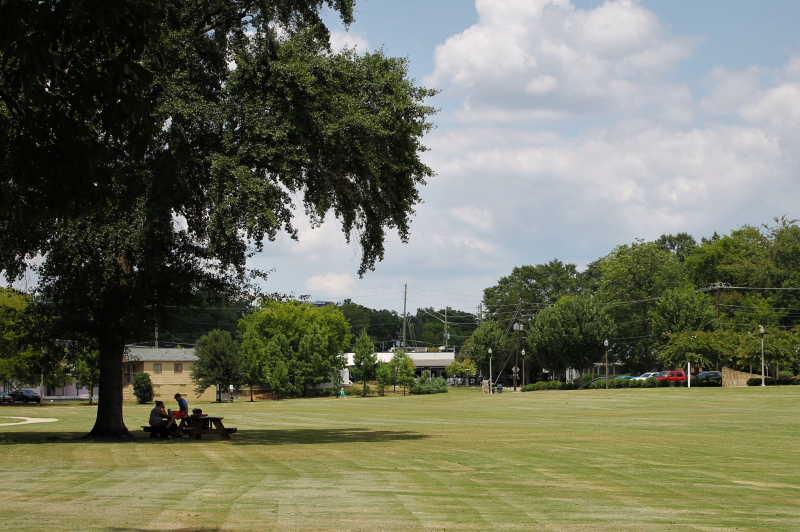 Homewood's Patriot Park features a large, grassy field and a paved walking trail to help you meet your steps goal for the day. Four laps around the track will put you at just over a mile. Plus, anything within walking distance to Magic City Sweet Ice is always a good idea.
Location: 710 Oak Grove Rd, Homewood, AL 35209
East Lake Park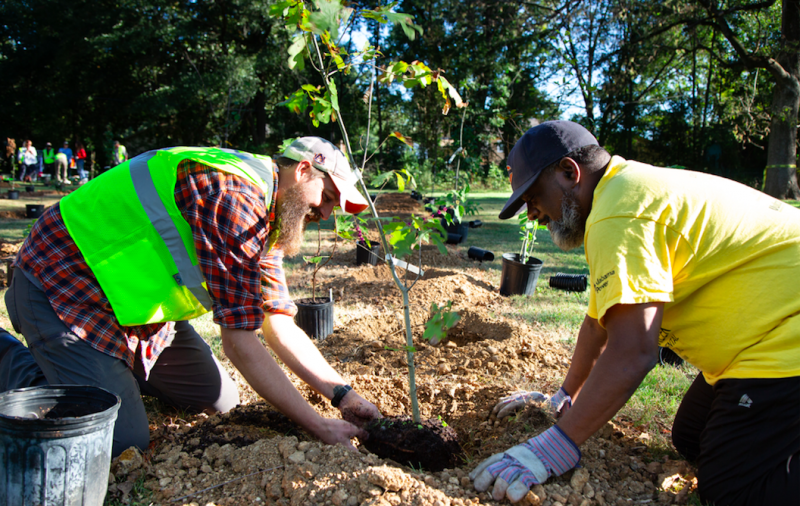 East Lake Park will have you daydreaming of wide-open spaces with its 100-acres. In addition to having plenty of room to stretch your legs, this haven also features a large fishing lake. Bonus points for bird lovers: East Lake Park is part of the Appalachian Highlands Trail of the Alabama Birding Trails.
Location: 8101 4th Avenue North, Birmingham, AL 35206
McCallum Park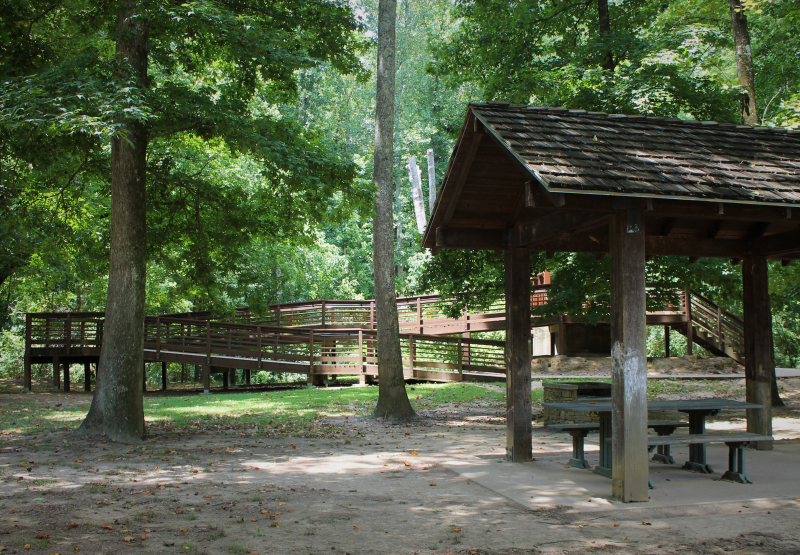 McCallum Park is located just off Rocky Ridge Road in Vestavia. This well-shaded retreat is perfect for long lunches on sunny days. McCallum Park boasts several covered picnic tables, an open field, maintained walking trails, and a great view of Little Shades Creek.
Location: Rosemary Ln, Vestavia Hills, AL 35216
Willow Wood Park
Located at the Willow Wood Recreation Center, this Woodlawn park is a semi-shaded oasis. Pro-tip: Embrace your inner child by packing a quilt for a weekday picnic and bring a book (or borrow one from the free lending library).
Location: 5312 Georgia Rd, Birmingham, AL 35212
Rhodes Park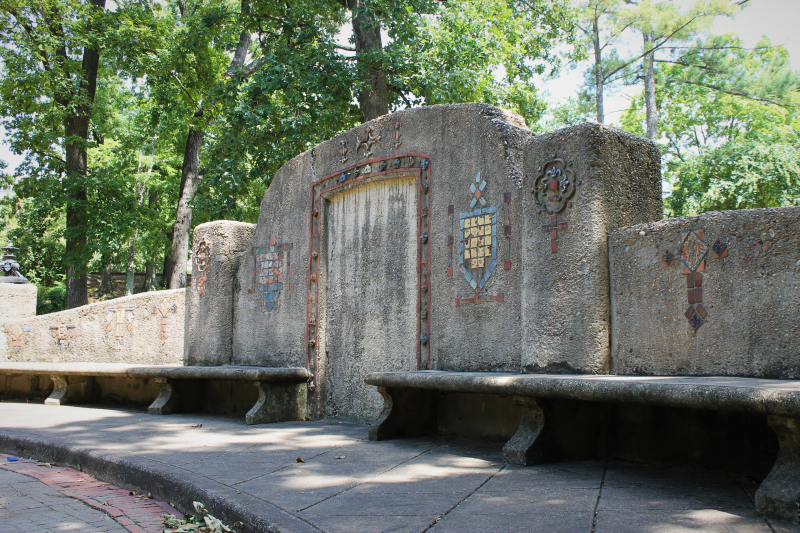 Check out Rhodes Park in the heart of Highlands Park. This neighborhood park boasts plenty of tree coverage and several benches and picnic tables if you've brought your lunch along. As a bonus, Rhodes Park is common among dog-walkers (and the home of the annual Do Dah Day), so you may just meet a new dog! I mean, friend.
Location: 3000 Highland Ave, Birmingham, AL 35205
Norwood Park
Adjacent to the Norwood Community Center, you'll find Norwood Park. Complete with a semi-shaded walking path and multiple shaded picnic areas, this quaint park will have you relaxing in no time!
Location: 1420 28th Street North, Birmingham, AL 35234
Jemison Park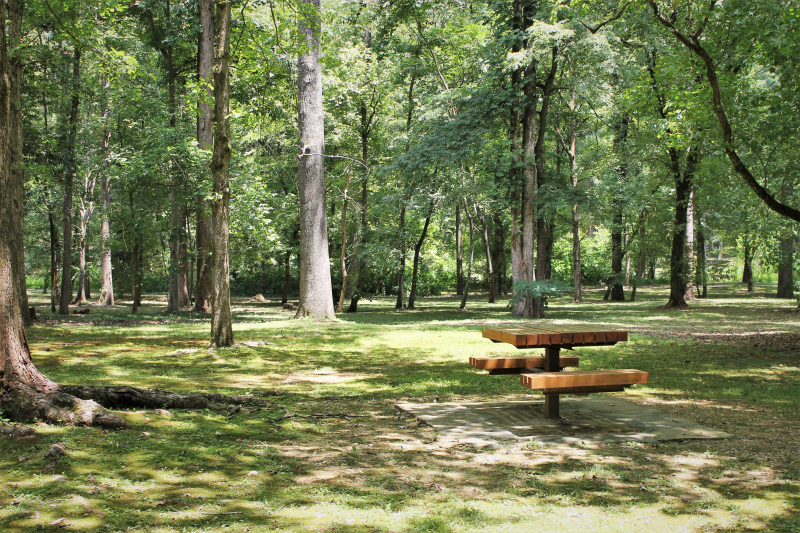 You'll probably want to take an extended break if you're visiting Mountain Brook's beloved Jemison Park. Lounging on a bench or wandering on the walking trail along Shades Creek may help you break through a creative block.
Location: Mountain Brook Parkway, Birmingham, AL 35226
McAlpine Park
Relax and soak up the sun at Ensley's McAlpine Park, adjacent to the recreation center. Take back your day with a refreshing stroll down the paved walking path or enjoy resting on a park bench. The choice is yours!
Location: 1115 Avenue F, Birmingham, AL 35218
Overton Park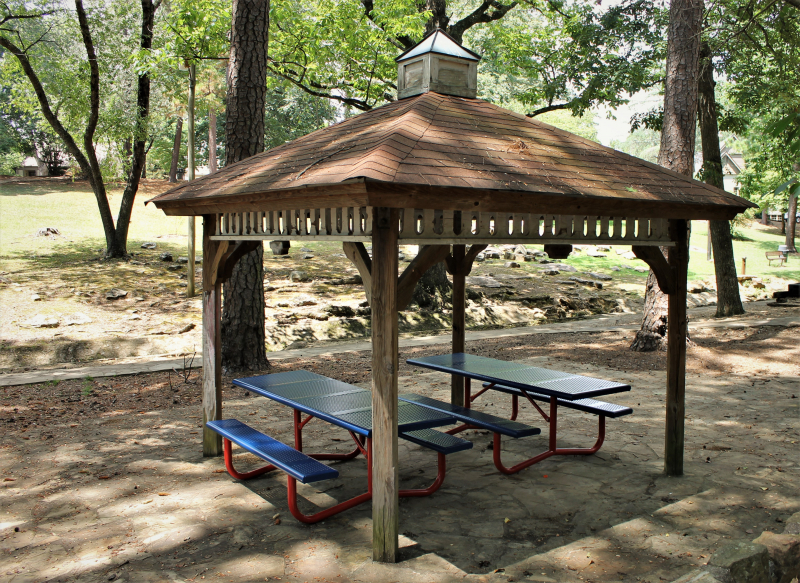 Tucked away from the hustle and bustle of Oxmoor Road, you'll find Overton Park. With several benches and picnic tables, Overton is an ideal location for a lunch break or a simple afternoon hideaway. It's also not too far from Hero Doughnuts…you know, in case you need to treat yo' self.
Location: 1920 Mayfair Dr, Homewood, AL 35209
Memorial Park
As part of the Memorial Park Recreation Center, this location pulls out all the stops – especially if you're searching for a more physically engaged break from the office. Memorial Park offers plenty of ways to be active, including a Zyp BikeShare kiosk on-site to help you get your blood pumping.
Location: 524 6th Avenue South, Birmingham, AL 35205