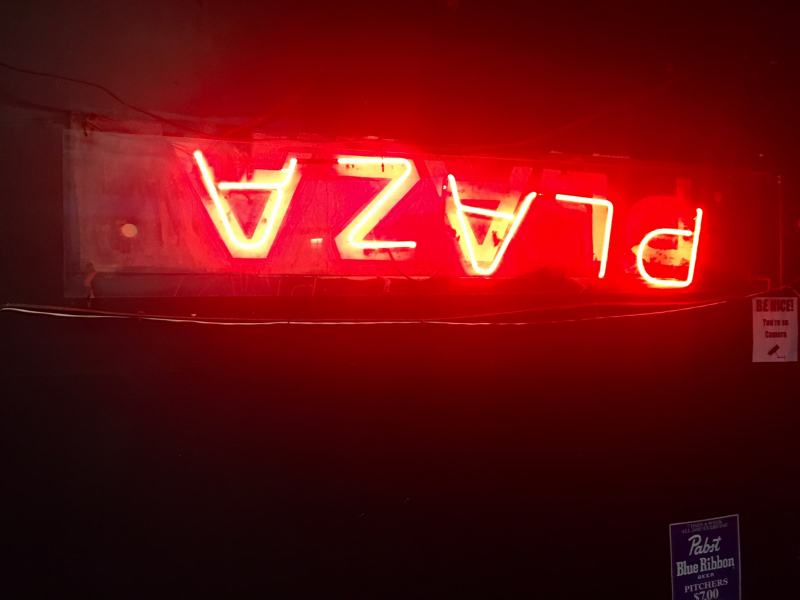 Ok, I've got to admit it.  Last week was the first time in my 30 years of living in Birmingham that I walked through the doors of the  Upsidedown Plaza,  the Magic City's legendary dive bar.
I was encouraged to make my journey to the bar when I saw a re-published Mental Floss story from 2017 proclaiming the Upsidedown Bar Plaza the "Best Dive Bar" in Alabama. Tucked away underneath the old Pickwick Plaza, behind what is now the Indigo Hotel (here is the address for your GPS- 2012 Magnolia Avenue), walking down the steps, you literally feel like you are "diving into" the bar.
Founded in 1962, the bar was originally located just off Highland Avenue at the Highland Plaza, where Hot & Hot Fish Club presently resides.  Called  The Plaza  or Cannon's Plaza after longtime Birmingham owner T.C. Cannon, the place got its infamous name when the owners hung their neon sign upside down –  hence… Upsidedown Plaza.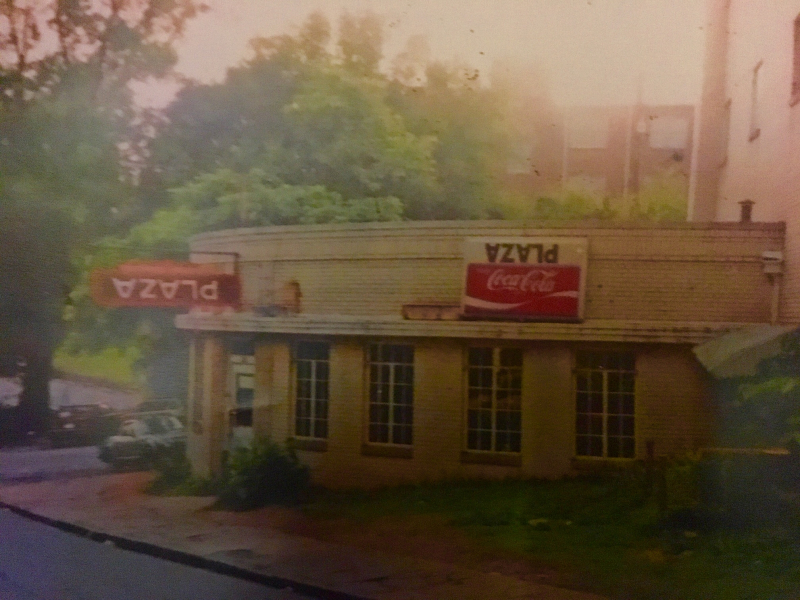 See the Original Sign
Today, according to the bartender, that original sign welcomes patrons at the entrance of the present location,  which the Upsidedown Plaza moved to in 1987.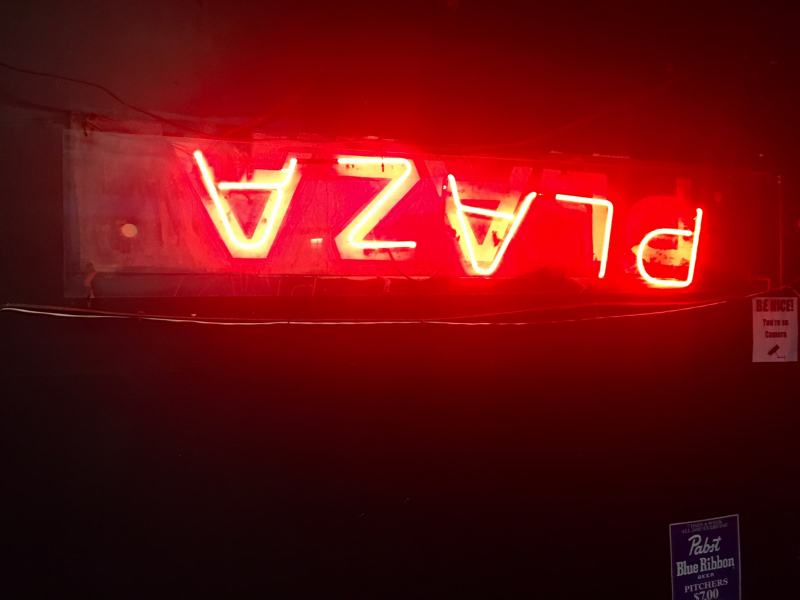 Diverse and Eclectic  Patrons
The Plaza is the longest running bar in Birmingham's 5 Points/downtown area.
"The Plaza has always been a watering hole – you come in here anytime and you will see doctors, lawyers and plumbers – blue collar and white collar workers and everyone else in between," stated the Manager upon our visit.

"There are also a lot of service industry workers from all the local restaurants that come by. The Plaza stays open beyond 2:00 AM, so many in that group come by after work."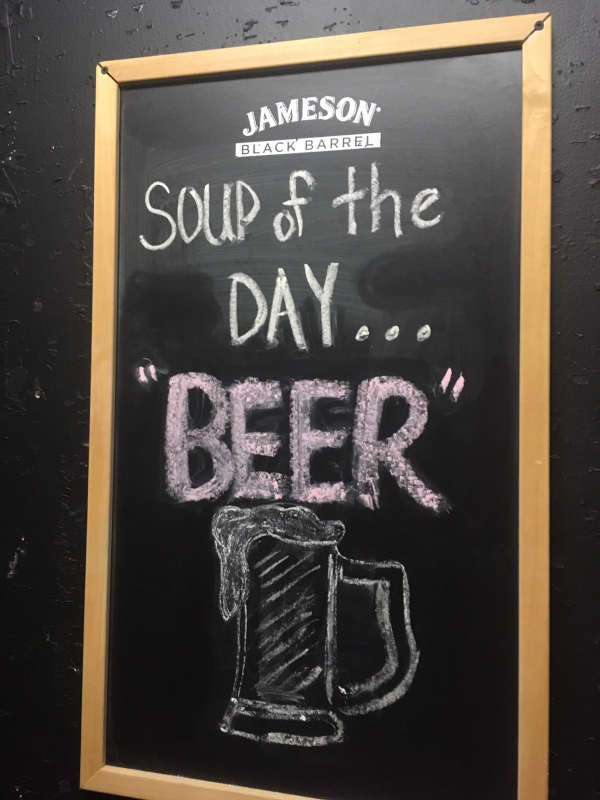 When I visited, there was an eclectic group of people (it was too dark to take decent photos) – that included UAB grad students and some folks over 50 years old, like me.
Other notables items inside the Upsidedown Plaza: the beer was NOT overpriced, lots of pool tables, a real juke box with all kinds of music ranging from country music, rock to even rap and a  Birmingham mural with Vulcan, Electra and the iconic 5 Points Storyteller fountain.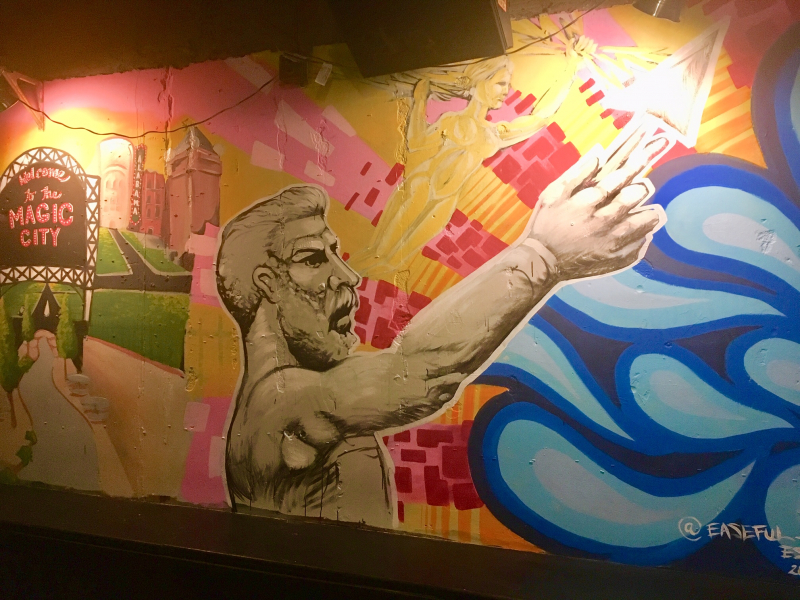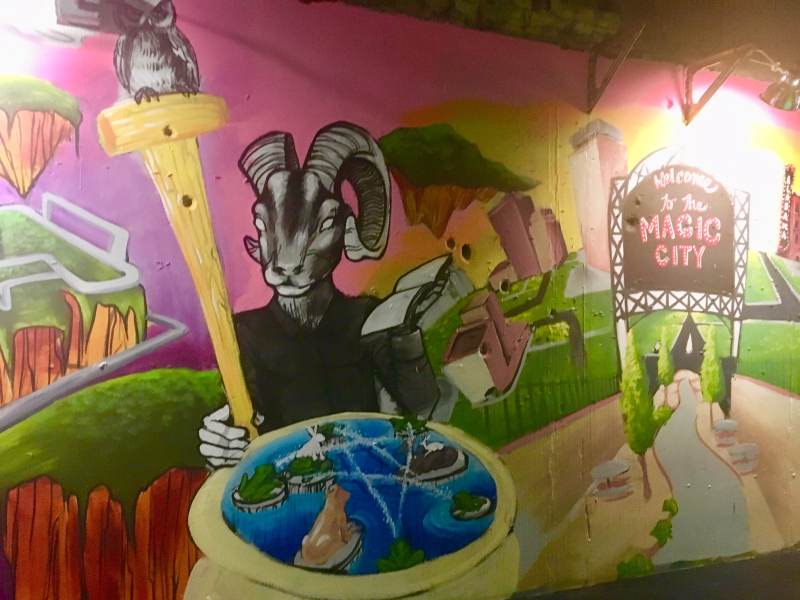 Membership Required
Surprisingly, you do need to "join" the Upsidedown Plaza (an archaic Alabama rule for places that sell alcohol after 2:00AM) which was fast and easy. And of course I did.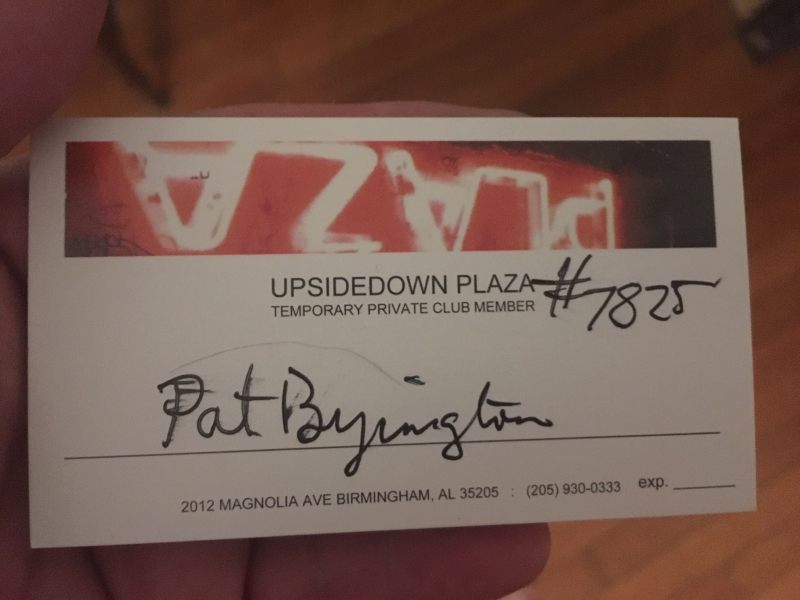 One last important item.  From the bartender to the manager, I was welcomed like a long lost friend.  You can't say that today about many places.
30 Years Later
Even though it took 30 years and a Metal Floss story to encourage me, re-discovering the Upsidedown Plaza was a genuine treat.
I can see why it was named the best dive bar in Alabama.