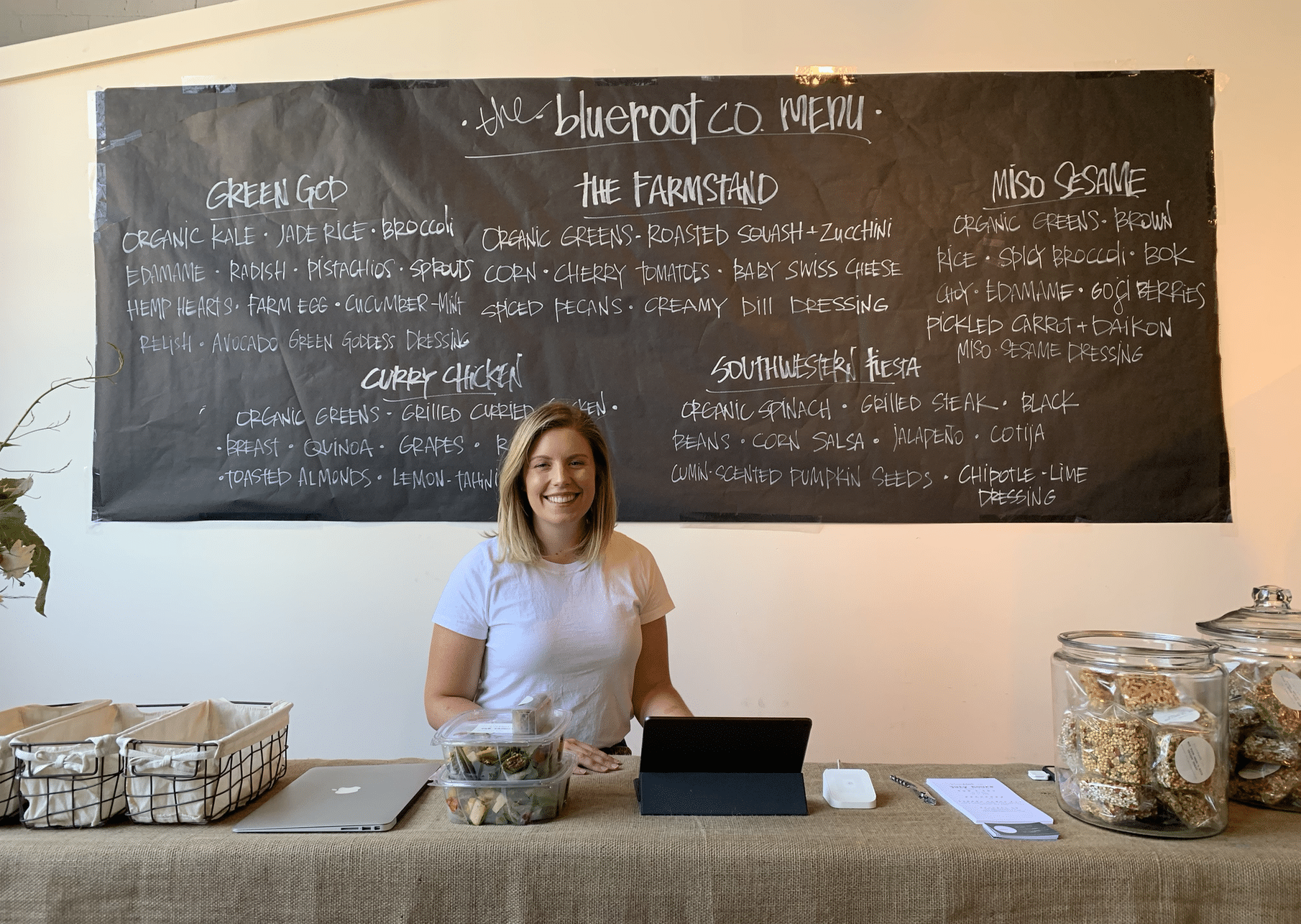 Looking for a nutritious food option in Birmingham that doesn't take a lot of time? Check out blueroot co. This Birmingham company serves locally sourced, healthy food, and they've opened a pop-up in the Dr. Pepper building at Pepper Place for the month of July.
The Concept
We have amazing restaurants in Birmingham, but blueroot co. owner Jen Ryan felt there was a need for a quick and healthy eating option. "I was looking for delicious and nutritious options as a person who works full-time," she said.
The goal of blueroot co. is to bring together Birmingham-area farmers and culinary talent to create locally sourced, nutritious food for everyday life. It's important to Ryan to make this type of food more accessible.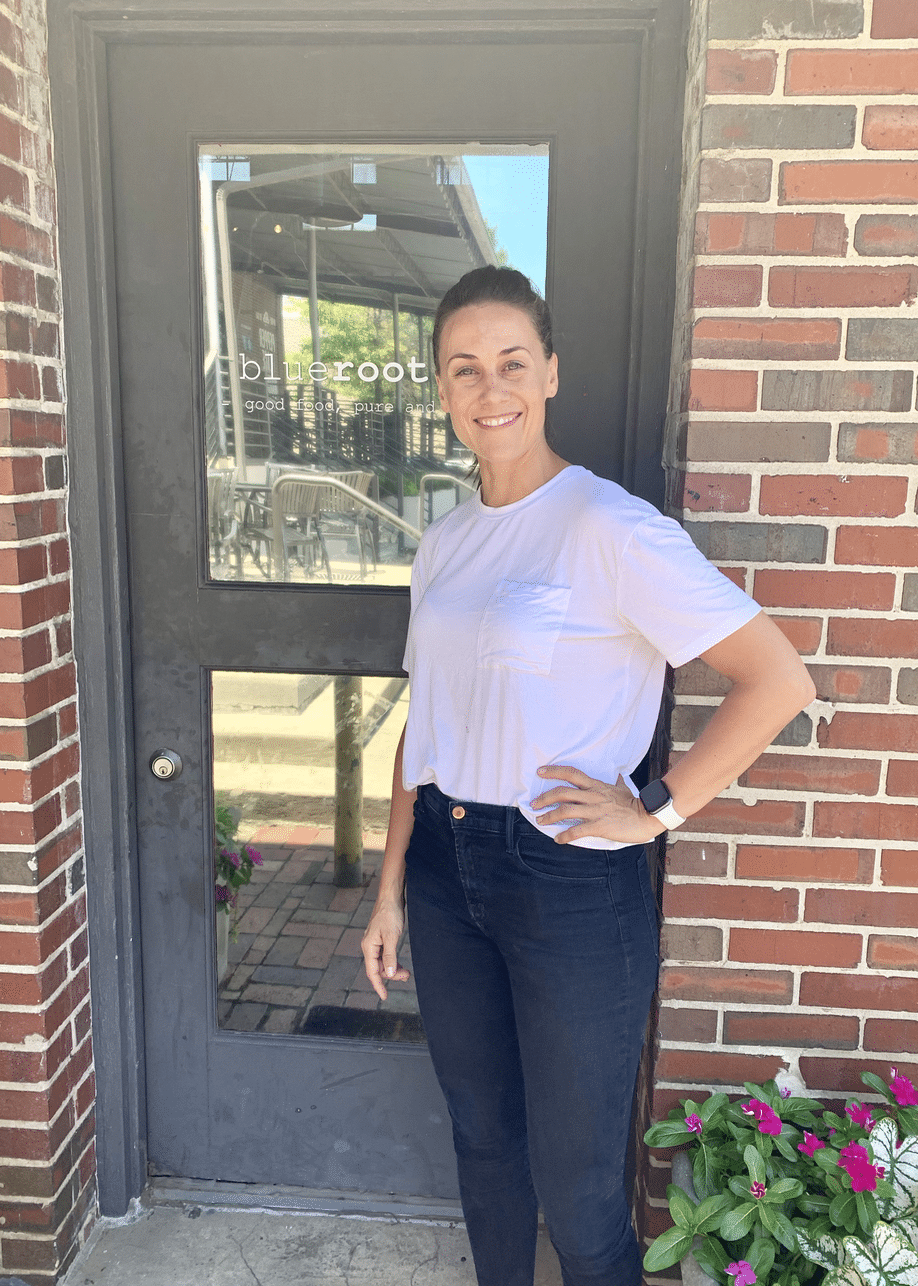 Ryan moved here with her husband for a year-long fellowship, but they fell in love with the city and decided to stay. She joins several other women-owned businesses in Pepper Place, including Design Supply and Ignite Cycle.
"As an outsider, I was very unsure about what to expect as a new female entrepreneur here. Birmingham as a city has been so phenomenal, providing support across the private, public and nonprofit sectors. It takes a village, and I feel really grateful."

Jen Ryan, owner of blueroot.co
More About the Blueroot Company
You might have seen blueroot co. at the Market at Pepper Place. In addition to farmers' markets, they've been serving food at fitness events and small gatherings throughout town.
Blueroot's menu includes salads, grain bowls and nutritious snacks. For the pop-up, a sample of blueroot's offerings–including a rotating selection of salads–will be served. Two salads are available each day, including their signature farmstand salad with seasonal vegetables. You can also try their dark chocolate energy bites, (vegan!) oatmeal jars and "not your mama's rice crispy treats," which are a much healthier version of the marshmallow concoction you grew up eating.
Menu examples below:
The farmstand salad: organic beans, roasted squash and zucchini, corn, cherry tomatoes, baby Swiss cheese, pecans, creamy dill dressing
Southwestern fiesta salad: organic spinach, grilled steak, black beans, corn salsa, jalapeño, cotija, cumin-seared pumpkin seeds, chipotle-lime dressing
Curry chicken salad: spring mix, grilled curried chicken breast, quinoa sprinkle, sliced grapes, shaved radish, toasted almonds, lemon tahini dressing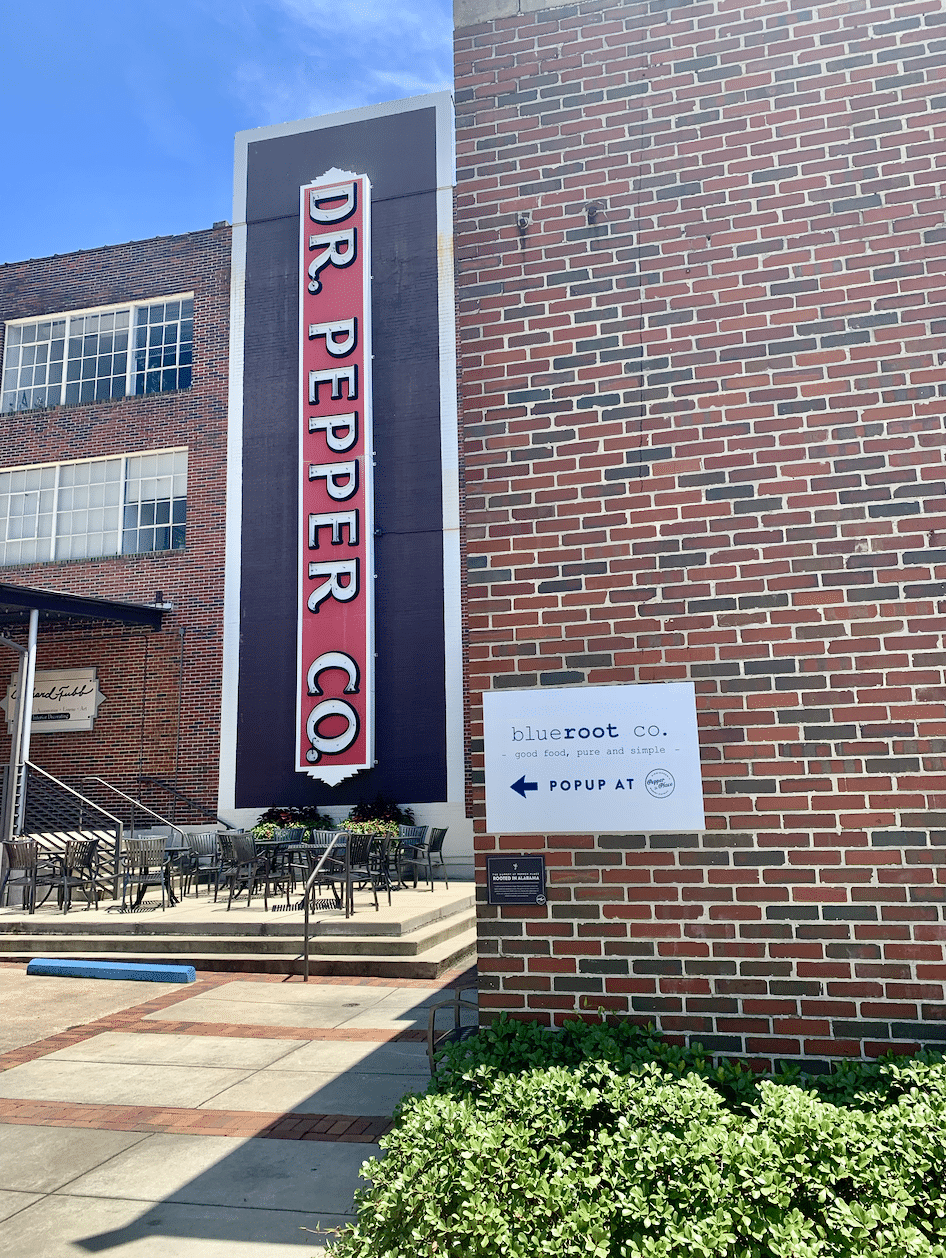 The Pop-Up: Need to Know 
When: Tuesday and Thursday from 7-9AM, 11AM-1:30PM and 4-6:30PM; Saturdays from 9AM-Noon
Where: 2829 2nd Ave S., Birmingham, AL 35205
According to Ryan, the pop-up is another step toward a brick and mortar location–hopefully by the end of the year. In the meantime, check out this new eatery at Pepper Place throughout July!