It's no secret that Birmingham is a dream location for developers. The city offers a host of historic buildings just brimming with residential and commercial potential. Bham Now got to go behind the scenes of the city's newest mixed-use renovation, and we're taking you with us.
Location, Location, Location
If you're one of the many Birmingham residents that spends time on I-65, you've probably driven past this development at some point or another. The Denham Building is located in the Parkside District of downtown Birmingham, just steps from Railroad Park and Regions Field. Third & Urban, an Atlanta developer, has been heading up this massive multi-use renovation. The 1927 building will soon be a hotspot including beautiful urban lofts, commercial space, and food + drink.
Commercial
The first floor and mezzanine levels will be leased for commercial use. More than 80,000 square feet of office and retail space is available.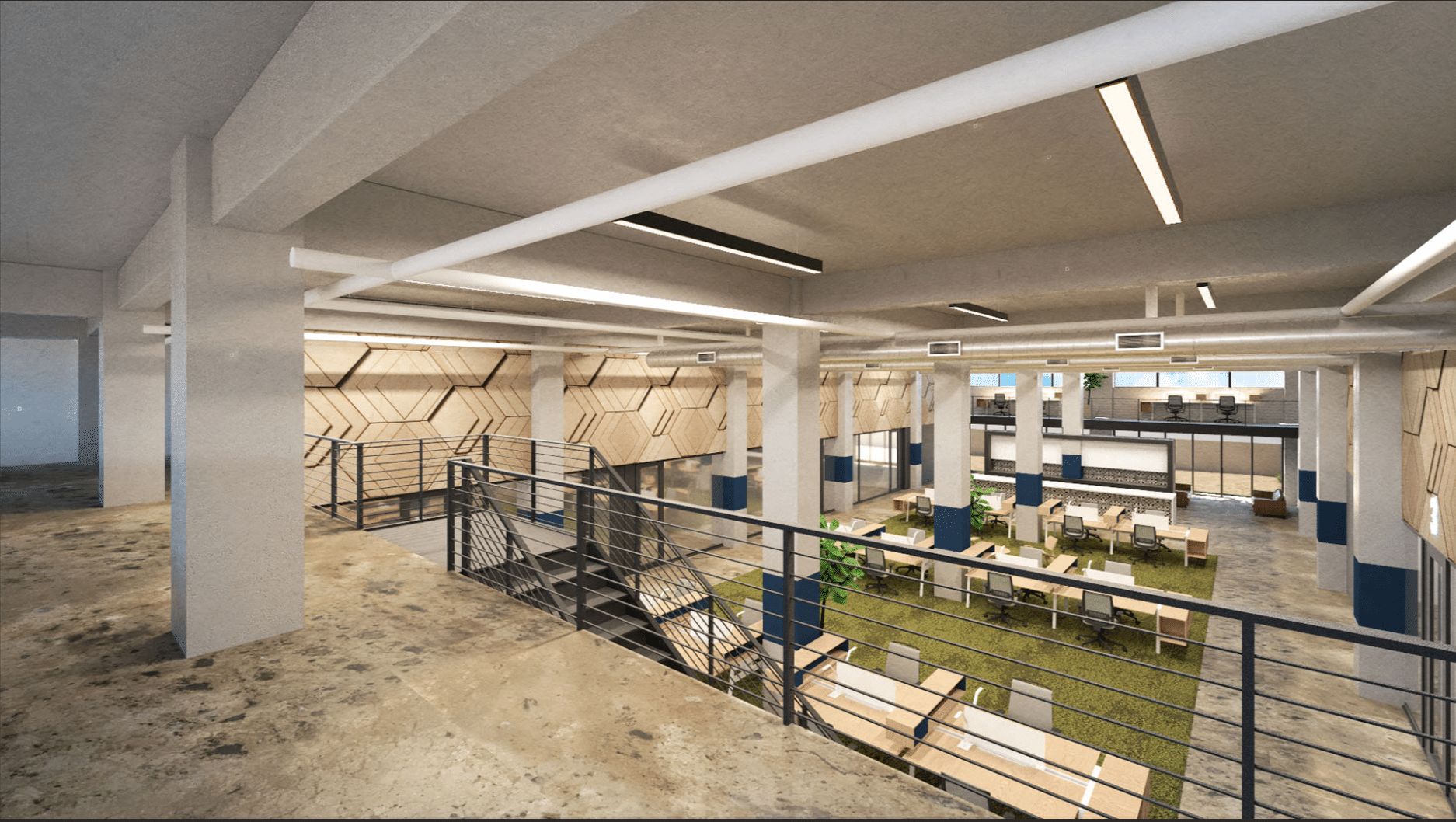 The Parkside District is a hub for arts, culture, and food, as well as many entrepreneurial startups- making it an ideal location for businesses.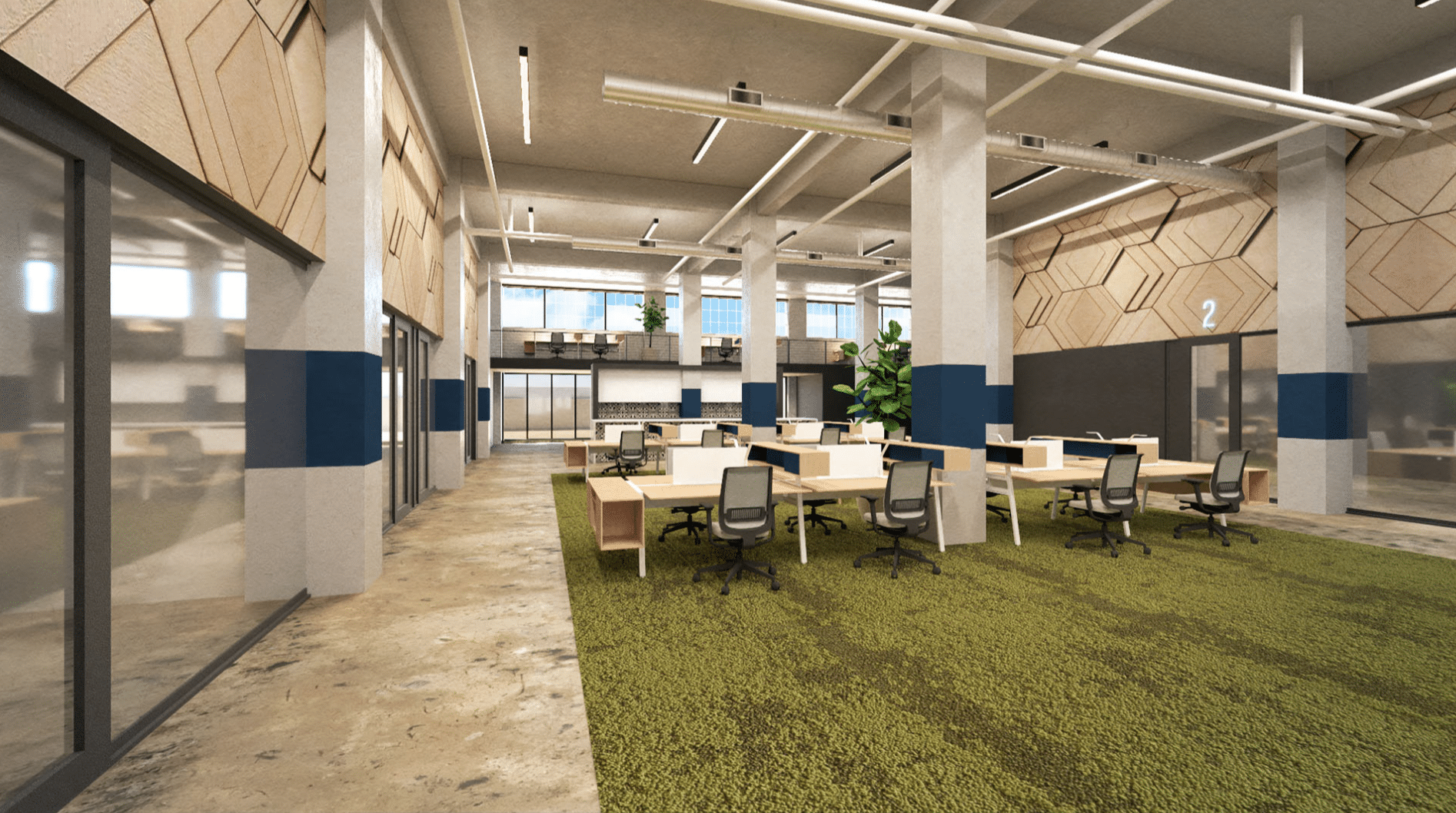 Colliers International is managing the commercial leasing.
Residential
Beautiful urban lofts, massive industrial windows, brand-new interior construction, prime location… It just doesn't get much better than this. The Denham Building has 59 residential units up for grabs, and we have no doubt they'll go quick.
There are 1 and 2-bedroom units offered, some boasting a skyline view and some with 2 stories + your very own spiral staircase. Birmingham architecture, manufacturing, and construction company Creature teamed up with Third & Urban and did a beautiful job on these units.
The residential space is being managed by Arlington Properties– the same company who manages many of the multi-use developments in Birmingham, including the Pizitz and Flats on 4th. According to their website, these units will range from $1375-$2575. Residential units are pre-leasing now!
Entertainment
As soon as I saw this next space, I knew it would become my new go-to dinner spot. The Denham Building will also offer a rooftop restaurant and bar! Third & Urban developer Hank Farmer said they are taking their time finding the right eatery to move into this prime spot. He claimed that they are planning on bringing in something casual and affordable, so that residents and visitors alike can enjoy accessible food and drink options.
Oh, and did I mention the views from the rooftop restaurant? You can enjoy the downtown skyline with the rolling foothills in the distance. It's incredible!
Not Sold Yet?
If that's not enough for you, there's one more exciting addition coming to this development! Atlanta-based Monday Night Brewing is opening a 10,000 square foot brewpub just steps outside the Denham Building's front doors. Read all about it!
Want to see it for yourself? You can schedule a tour of any of these spaces and check it out!