Sponsored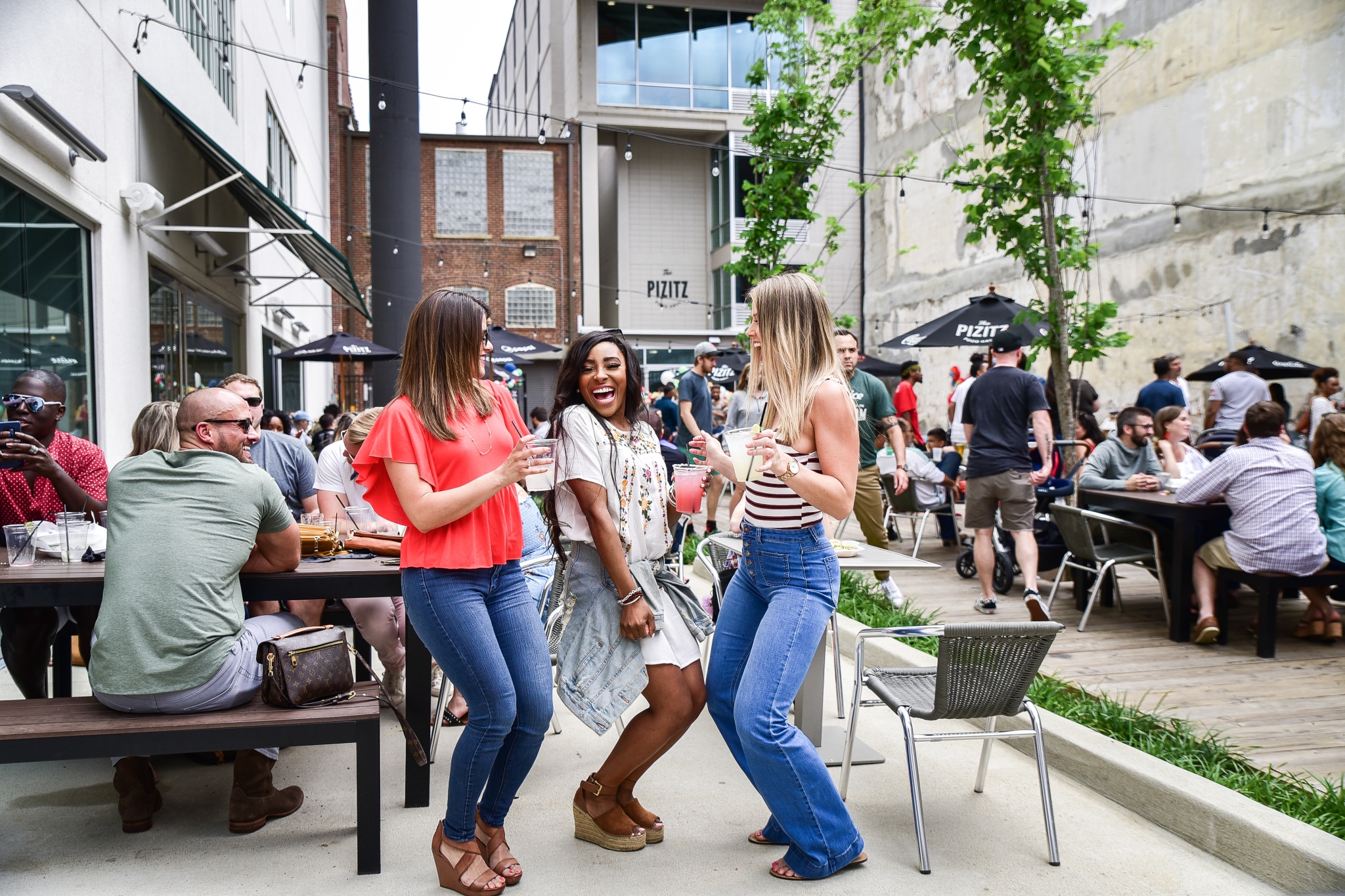 So many new things are happening at The Pizitz Food Hall! Here's your guide to the newest eats, sweets and drinks popping up—plus how to win a $100 gift card from The Pizitz Food Hall!
What's New at The Pizitz
Edolyn's Pies
Edolyn's got its start about five years ago when owners Angelyn and Marquan Ramsey started doing pop-ups at local farmers' markets. And in 2017, they opened up a shop at Brookwood Mall. Now, they're heading downtown and will be opening their second location, at The Pizitz Food Hall selling their delicious homemade pies and cakes! For the last few months, they've done pop-ups at The Pizitz Food Hall.
"Business has been great. If we have the volume, we do well because the pies sell themselves."

Marquan Ramsey, Co-Owner of Edolyn's Pies
At Edolyn's you can try a variety of 4" or 9" pies and cake slices including:
Pies: Sweet potato, Pecan, Lemon Chess, Blueberry Lemon Chess and Brownie
Cakes: Red Velvet, Carrot and Coconut
Stay tuned for their grand opening information…until then, find them popped up Friday-Sunday.
Pho Pho
Pho Pho (pronounced 'fufu') joined the Food Hall this past April, and has quickly become a favorite for regulars. The menu, which is a condensed version of their Five Points location, features traditional noodle dishes like their pho and ramen. But they really want people visiting their stall at The Pizitz Food Hall to give other dishes a chance!
"We want people to try other food—our base is fresh and healthy. That's our bottom line. And to me, it's comfort food."

Kookie Kim, General Manager
They offer a mix of Vietnamese and Korean rice dishes like Bibimbap, as well as delicious appetizers like edamame and egg rolls. They are open Monday-Saturday from 11AM-8PM and Sunday from 11AM-6PM.
Birmingham Candy Company
The sweetest addition to the Food Hall so far, Birmingham Candy Company is finally putting down their roots in the REVeal Kitchen by REV Birmingham after three years nomadic living. They bounced between farmers' markets, pop-up shops and temp stores all around Birmingham, but now they've found a home at The Pizitz and plan on taking it over officially at the start of next year!
"We opened April 15. It was a week before Easter. Ever since then, it's been gangbusters. It's been wonderful the entire time. It's been nice and steady—Very busy and better than we expected."

Wayne Bolden, Co-Owner
Must-Try at Birmingham Candy Co.
Their homemade pralines and truffles are classics—but you DO NOT want to miss their Summer of S'mores! During the month of June they'll have three flavors of s'mores: Strawberry Shortcake, Almond Joy and Cookies + Creme. (Pictured Above) *drools* They're open Mon-Sat from 11AM-8PM, and closed Sun for June only.
Summer Cocktails at The Louis
This is not a drill—The Louis has brand new summer cocktails! Most of the cocktails boast the name of Birminghamians special to Chuy Mendez, Managing Partner at The Louis.
Here's what he had to say about them:
"These individuals have either had a huge impact in my own personal life or in the community."

Chuy Mendez, Managing Partner at The Louis
Valerie Thomas
Valerie Thomas, also known as the "most Birmingham woman ever".  Her passion for the city and involvement in multiple non profits around town caught my attention that led to a wonderful friendship here at The Pizitz. Her cocktail description is a refreshing variation of an orange martini consisting of Ketel One's new orange blossom botanicals and fresh citrus.
Mindy's Mule
Mindy's Mule is named after Mindy Rohr, The Pizitz Food Hall Experience Manager. I give her a lot of credit for the new energy and positive direction the food hall is heading. I'm very fortunate to work alongside someone creative and outgoing because it makes my job easier and fun. Her cocktail consists of Ketel One's mint/cucumber vodka, housemade sage syrup, a French ginger liqueur and ginger ale.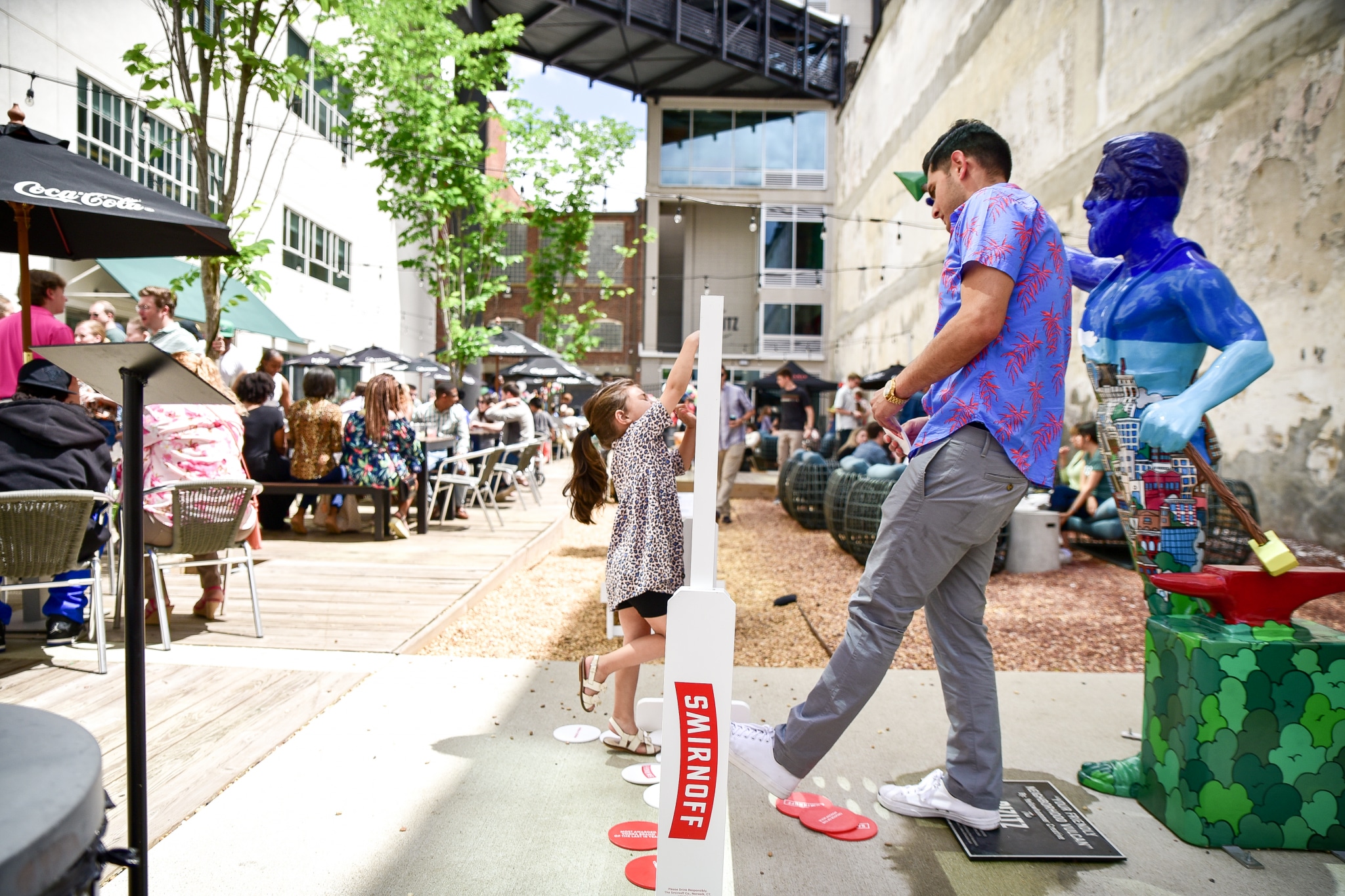 Rooney Mae
Rooney is a 4 year old that I've named the princess of Pizitz Food Hall. She's the daughter of one of my best friends and resident of The Pizitz, Andres Carlos. The cocktail has Cruzan Banana rum, fresh citrus, Campari and small touch of egg white.
Buenaventura
The Buenaventura is named after Dr. Sofia Buenaventura, a UAB OBGYN resident doctor who found her new home here in Birmingham. Dr. Buenaventura's has a remarkable work ethic and is passionate about women's health and rights, which has been very inspiring to me. The cocktail consists of Mezcal, tequila , fresh lime and superb French aromatics.
Other cocktails include:
Bulleit Proof | Bulleit Bourbon, campari, absinthe and Gran Gala
A Day in Tokyo | Suntory Toki, lemon, sage and aromatics
Francois 75 | Gin, Giffard Passion Fruit, sparkling
Pizitz Margarita | Tequila, Gran Gala, lime
Coming Soon to the Food Hall
There's always something new happening at The Pizitz Food Hall. Keep an eye out for all the updates on Bham Now, including what events are happening this summer, details about Spoon & Ladle joining the food hall culinary line-up, Sidewalk's opening and more!  
Win a $100 Gift Card to The Pizitz Food Hall
Head to our Instagram right now and enter our giveaway with The Pizitz! We have aone $100 gift card to give to one lucky winner! The giveaway will begin Friday, June 14 and end Monday, June 17. GOOD LUCK!
What's your favorite new addition to The Pizitz Food Hall? Let us know on social @BhamNow!
Sponsored by: