Sponsored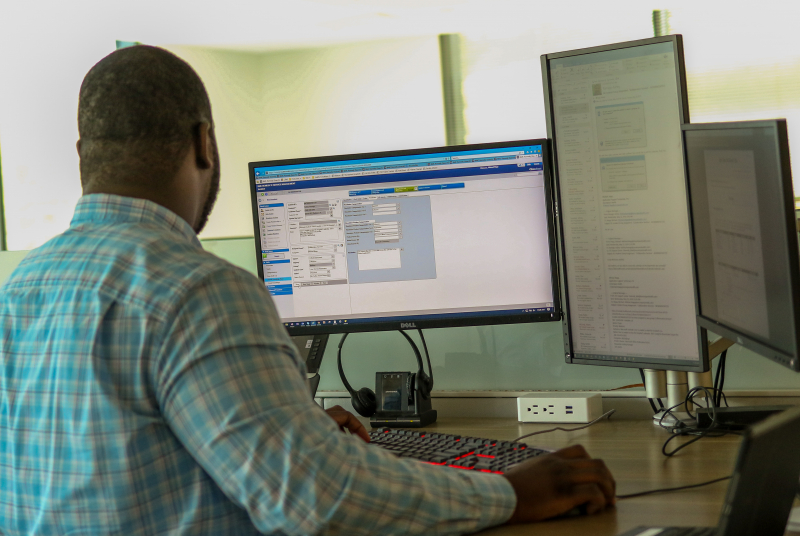 Birmingham based Encompass Health's growing Information Technology Group (ITG) department is looking for talented techs to join their collaborative team. And, it's not just about the coding. It's about making a difference in people's lives. Bham Now sat down with a few ITG employees to find out what sets the department apart in the industry and what it's like to play such an integral role for the nation's leading provider in integrated healthcare services. They also gave us the inside scoop on some sweet open jobs.

The Encompass ITG Department
ITG's primary goal is to support Encompass Health's employees with the tools they need to do their jobs better. From patient caregivers to executive management, ITG enables their employee talents with leading edge technology.
So, what kind of attributes are necessary to run the technology charge behind a company with 131 hospitals and over 40k employees?  According to the team, it takes a lot of collaboration, creative brainstorming and team-player mentality. And, it all takes place right here in Birmingham.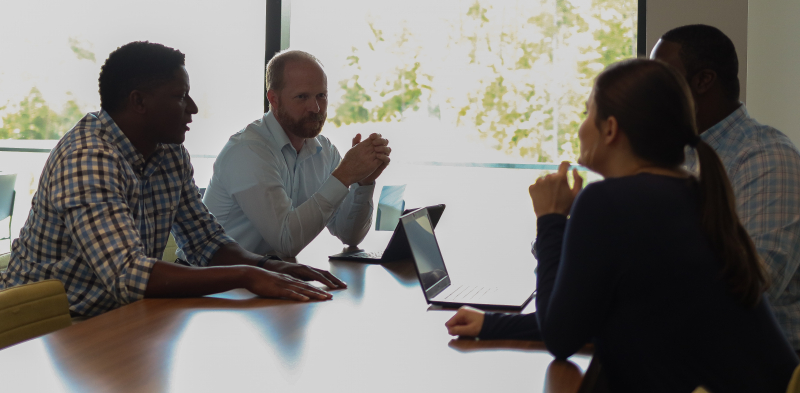 It's not all coding, problem solving and process implementation behind closed doors.The ITG employees have a deep sense of responsibility and pride in their important behind-the-scenes efforts at Encompass Health. Not to mention, Rusty Yeager, Senior Vice President and Chief Information Officer, was recently named the Large Enterprise winner of the 2019 Alabama CIO of the Year ORBIE Awards.
According to Darren Freeman, Director of Business Intel and Data Warehousing, knowing that his efforts help aide clinicians to get patients back on their feet after suffering from a traumatic injury or devastating condition, is very rewarding. It's also an uncommon feeling when working in the tech industry, which is a big part of why he's been with Encompass Health for 24 years.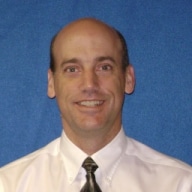 Here's what he had to say:
"The solutions that we build significantly help our clinicians in the hospital. Rarely as an IT person, do you actually feel like you're making a difference in someone's life—it's an awesome feeling as a person in the technology field. Normally, we're those people you shove in a basement and you never see them. We really have an opportunity to partner with our hospitals and with our leadership team to make a difference," said Freeman.
Michael Mapp, Application Support Specialist, has been at Encompass Health for 10 months. He came from Innovate Birmingham, a local workforce development program led by the University of Alabama at Birmingham (UAB). He says the work environment wasn't what he expected when coming to work for a larger corporation—it's even better.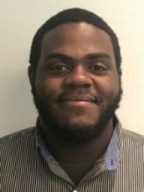 "The team I work with makes me want to come to work every day. I grew up always interested in technology, always tinkering and solving problems. At Encompass I get to come to work and be around people with the same mindset, who love what we do, and work together as a team. I love working here, and recommend it to anyone I can!"
Lowell Spiga, Security Analyst, came to Encompass Health after spending 12 years in the Air Force.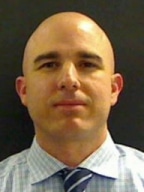 "The collaborative 'we-not-me' team environment and work-life balance here at Encompass are great. We each play an active role in each other's job, to ensure balls are never dropped. I feel like everyone has each others backs, and that's a great feeling," said Spiga.
Recent Projects
One high-profile project undertaken by the group in recent years is an Electronic Medical Record (EMR) system for Encompass Health's inpatient segment. This was a made-from-scratch, multi-year project touching every team in ITG. Thanks to their collaborative efforts, the system is now installed at all 131 hospitals!
"Having the EMR in place without government incentives to develop and install such systems puts Encompass Health hospitals ahead of the game! The company's Home Health and Hospice segment has an EMR in place also, so ITG is now focusing on enhancing these products and implementing new technology while many competitors work to implement an EMR," said Rusty Yeager, Senior Vice President and Chief Information Officer.
Joining the Encompass Health ITG Team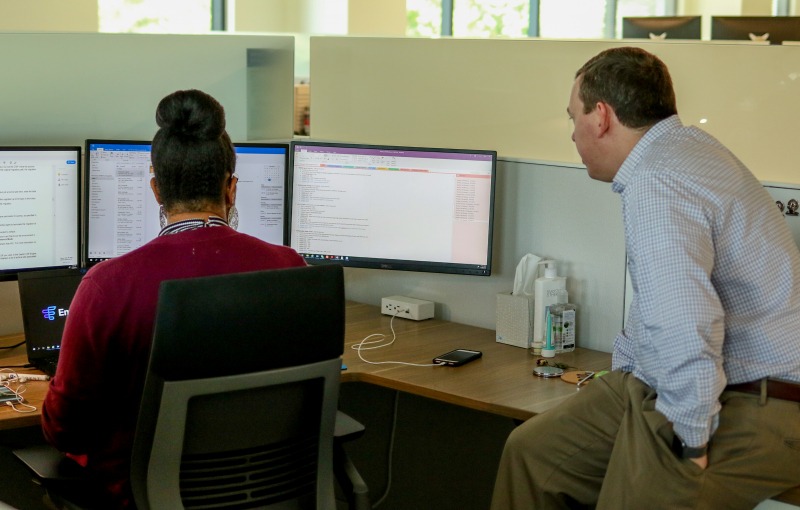 From the programs they write to the technology they help maintain, the ITG team helps the company provide reliable and state-of-the-art technology to their patients and providers nationwide. Interested in joining their elite team? You can view new job openings at Encompass Health here, or learn about internship opportunities here.
Job opportunities include:
Software development
Business intelligence
Data management
Quality assurance
Change management
End-user support
Desktop technology engineering
Server technology engineering
Network engineering
Mobile and wireless technology
Telephony
Clinical systems implementation and support
Project management
Identity management
Information security
System integrations
Administration of off-the-shelf software packages

Related: Did you know? The former HealthSouth is now Encompass Health. Check out their beautiful new campus!
Related: Take a look inside the Encompass Health Rehabilitation Hospital of Shelby County as they celebrate one year in Pelham
Sponsored by: