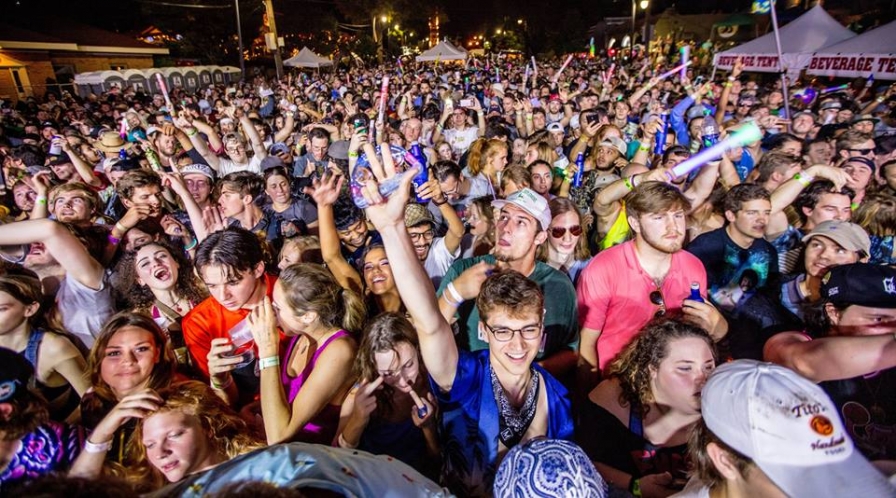 SliceFest is headed to Lakeview Saturday, June 1. We've got the details on who's playing at the 8th annual block party of epic proportions put on by Slice Pizza & Brewhouse.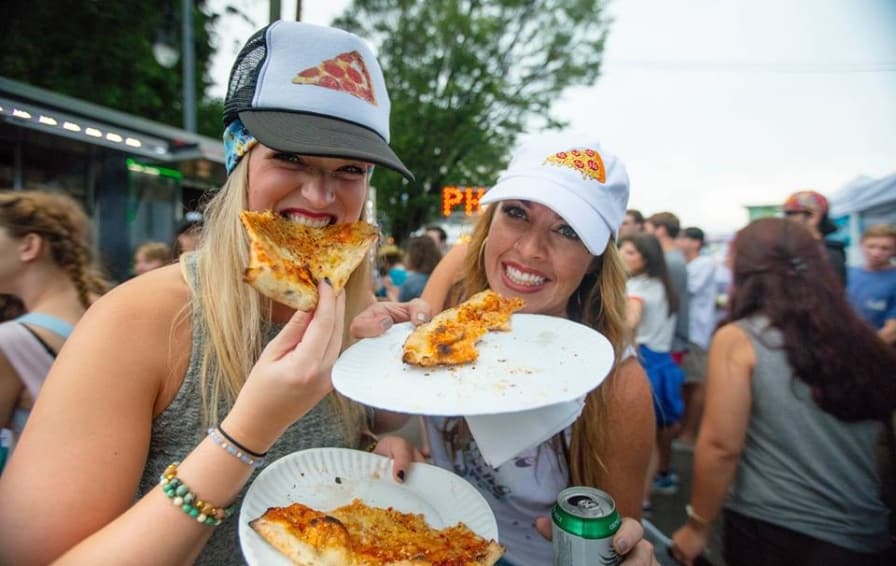 What is SliceFest?
SliceFest started in 2012 as a way for hosts Slice Birmingham to thank the community for its support. Now in its the eighth year, SliceFest has morphed into a full-blown festival to celebrate music, local craft beer and the city's best pizza.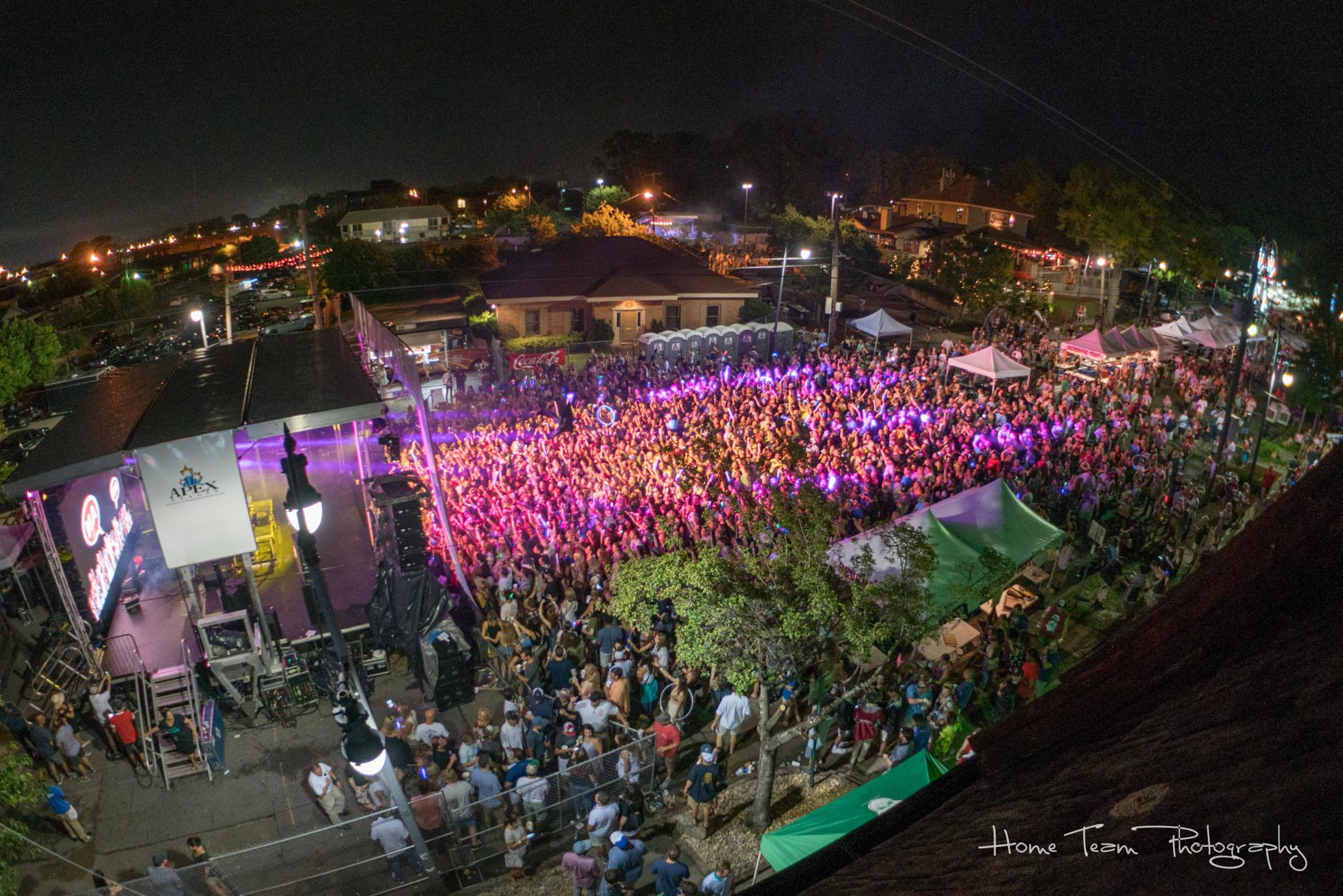 SliceFest will continue in 2019 with a stellar lineup of musicians taking the stage. Between sets, local Lakeview talent DJ Purdy will keep the party going.
Artists performing at SliceFest 2019:
Yacht Rock Revue
Magic City Hippies
CBDB
The Stooges Brass Band
Bailey Ingle
Unfamiliar with the bands? No problem. Here's a rundown of what to expect.
Yacht Rock Revue (YRR)
YRR transcends the "tribute" category and brings to life everything they think the 70s and 80s should have been; massive sing-along soft rock hits, tight bell-bottom jeans, impeccable musicianship, polyester shirts, glorious vocal harmonies, sunglasses at night, breezy dancing and saxophone, plenty of saxophone. Check em out:
CBDB
CBDB is a progressive rock jam-band from Alabama. Defining a newfound, southern blend of joyous and progressive rock n' roll, CBDB channels a sonic mix of soulful vocals and virtuosic musicianship with tasteful songwriting. Here they are:
Magic City Hippies
The Magic City Hippies s began as a one-man band playing for the co-ed party scene on the streets of Miami, serenading passersby with a mix of old-school hip-hop covers and breezy pop originals. After outgrowing the streets and dive bars that began their careers, the one-man band became
three and dubbed themselves Magic City Hippies. Give em a listen:
The Stooges Brass Band
SBB is one of New Orleans' most elite brass bands. The band provides a
welcome blast of true New Orleans spirit, engaging audiences with their innovative blend of traditional New Orleans brass sounds, contemporary jazz and hip-hop beats. Here's a sampling of their awesomeness.
Bailey Ingle
Bailey is an up-and-coming country singer-songwriter from Hoover. Currently living in Nashville, Tennessee the young musician is recording debut music in the studio of Johnny Cash with Widespread Panic's Dave Schools at the helm. Ingle's music is infectious, blending elements of modern pop and classic country into wistful, heartfelt, radio-ready gems. Give her sound a listen:
As Jason Bajalieh, co-owner and co-founder of Slice Pizza & Brewhouse once said: it will be a "solid collaboration of festival to funk." Sign. Me. Up.
Event proceeds will again benefit the SUKI Foundation. SliceFest has donated over $60,000 to Birmingham-based non-profits over the past seven years.
SliceFest 2019 details:
When: Saturday, June 1
Time: 2 PM to midnight
Where: Slice Pizza & Brewhouse parking lot on 29th Street South
Ticket pricing breakdown:
General Admission (access to the festival all day long):

$25 early bird
$30 in advance
$35 at the gate
VIP Tickets:

Access to the festival
VIP lounge
Private restrooms
Private bar
Catered food
VIP tickets are $100 and must be purchased in advance.
Visit the SliceFest website for tickets. SliceFest is sponsored by Birmingham Bud, Tito's Handmade Vodka and Coca-Cola.
Are you planning on going to #slicefest2019 ? Make sure to tag us @BhamNow in all your social media photos.