This weekend is a busy one for sporting events in the south. You've got A-Day Games happening in Tuscaloosa and Auburn; The Masters happening in Augusta, Georgia; Birmingham Legion heading to St. Louis; and the Birmingham Bulls entering the SPHL Playoffs in Pelham! Here's your weekend guide to watching and celebrating #sports this weekend in Birmingham.
Where to Watch The Masters, A Day Games, Bham Legion + More around Birmingham

Billy's Sports Grill
Where: Liberty Park Location, 4520 Overton Road, Birmingham AL 35210, or English Village Location, 2012 Cahaba Road, Mountain Brook AL 35223,
Weekend Hours: Friday & Saturday 11AM-10PM, Sunday 11AM-9PM (Brunch until 3PM)
Food: Exactly what you would expect from a sports bar, just wayyyy more tasty. Check it out here.
Best Part: If the weather allows, take advantage of their outdoor seating!
Black Market Bar & Grill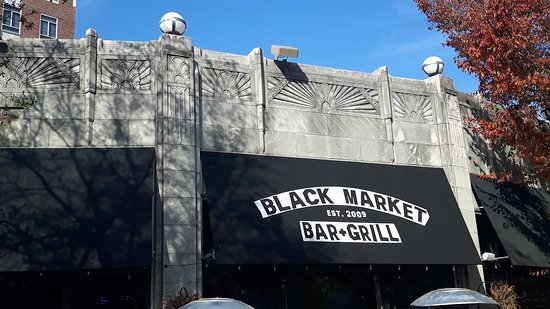 Where: Five Points Location, 1035 20th Street South, Birmingham, Alabama 35205 or Colonnade Location, 3411 Colonnade Pkwy, Birmingham, AL 35243
Weekend Hours: Friday-Sunday 11-2AM
Food: *Spoiler alert* It's all good. We recommend the Queso Burger or Trashcan (yes you read that right) Burger.
Best Part: More outdoor seating! Also, they're open late so the celebrations never have to end. Well, until it's 2AM at least.
*The Five Pts. location closes at 1AM on Sunday.
Paramount Downtown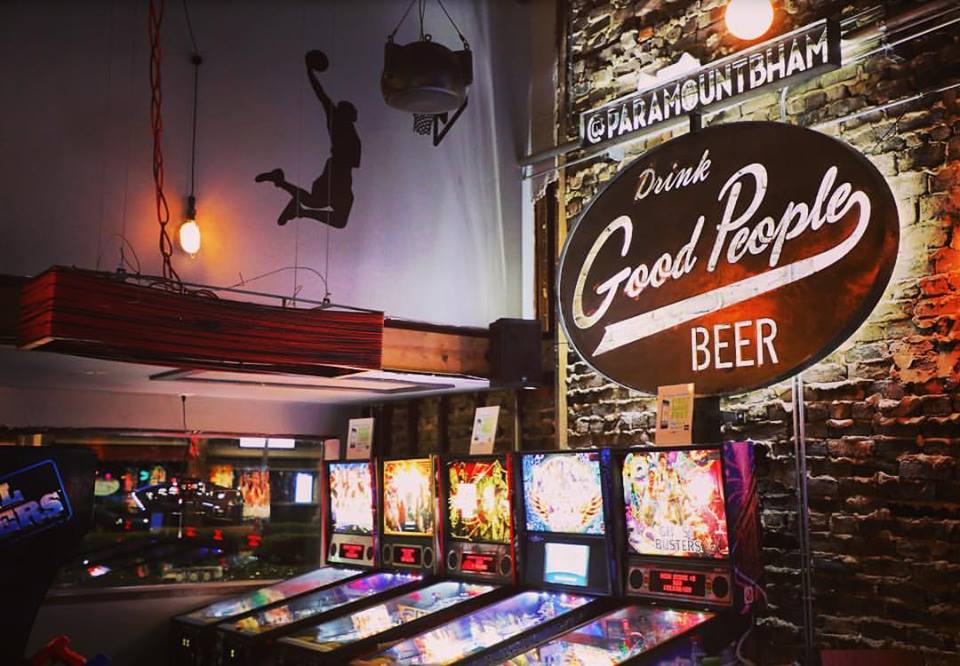 Where: 200 20th St N, Birmingham, Alabama
Hours: Friday & Saturday 11-1:30AM, Sunday 11-12AM
Food: Go here if you want something hearty. I always leave way too full, but happy 🙂
Best Part: GAMES. Their back room is like a mini arcade and very fun, especially if you've been watching golf all day… no offense.
Rojo in Highland Park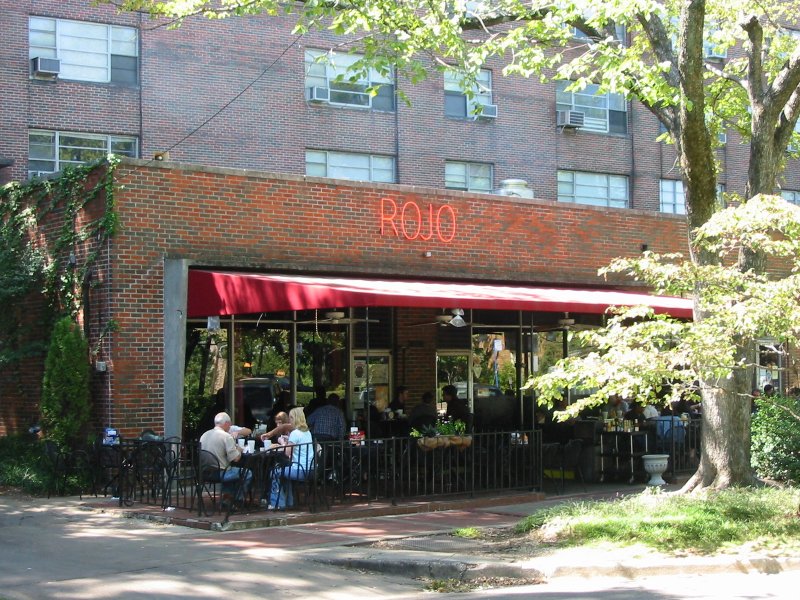 Where: 2921 Highland Ave S, Birmingham, AL 35205
Hours: Friday-Sunday 11-12AM
Food: If you can think it, it's probably on Rojo's menu. I'm not kidding. Oh, and it's also pretty much all amazing. *Disclaimer, I haven't tried everything, but I've tried enough to say everything is probably amazing.
Best Part: Their screened in porch is verrrrry nice, and the cozy atmosphere is hard to beat.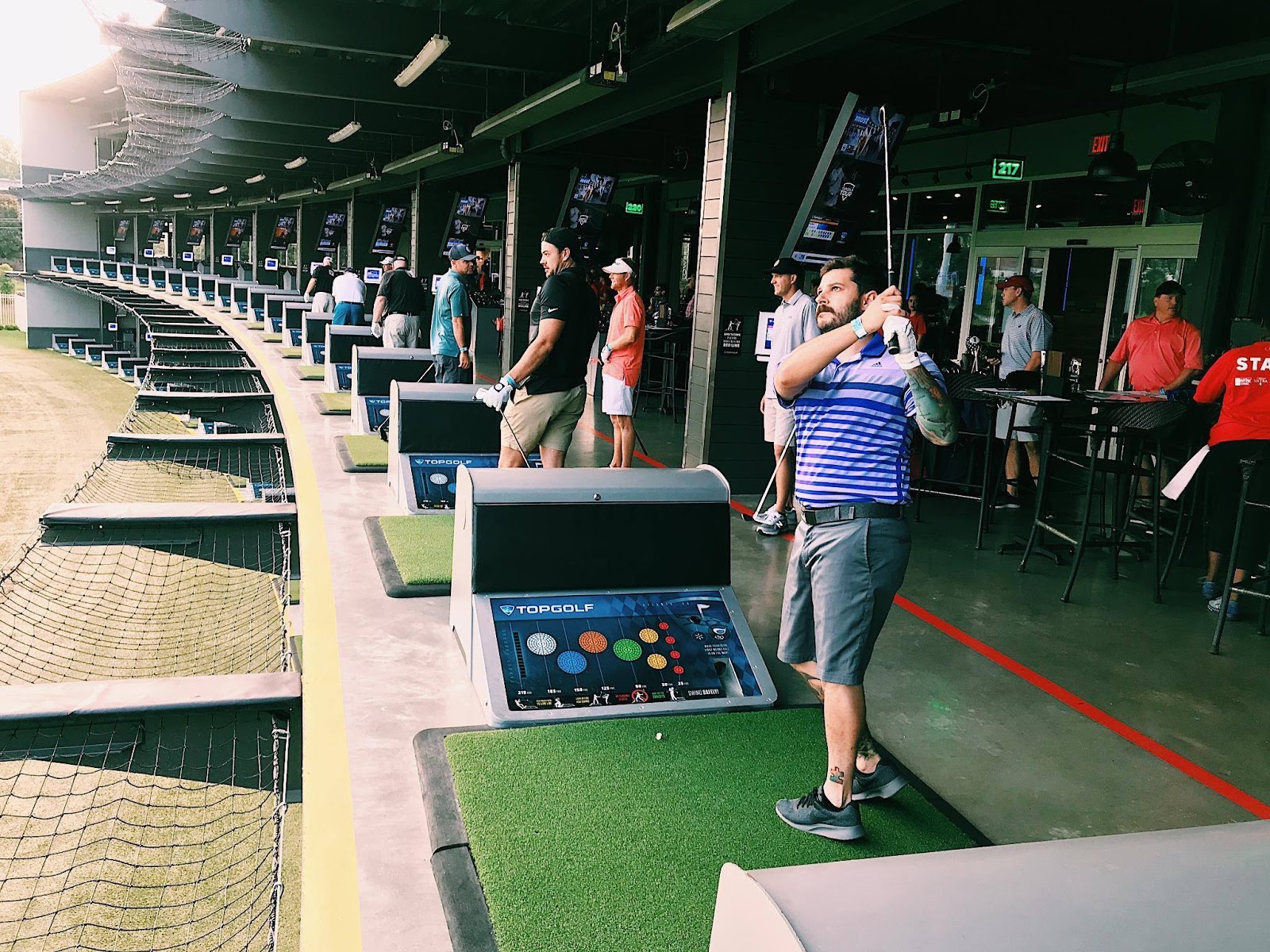 Where: 1111 24th St. N, Birmingham, AL 35234
Hours: Friday & Saturday 9-2AM, Sunday 9-12AM
Food: Try. All. The. Sharables. That's all.
Best Part: You can stop watching other people play golf, and go hit some yourself. Also, they have some of THE best spring drinks like their Spiked Strawberry Ginger Kombucha and the Citrus Pommegranite Marg!
Birmingham District Brewing Co.
Where: The Battery, 2201 2nd Ave S Suite 102, Birmingham, AL 35233
Hours: Friday 12PM-12AM, Saturday 11-12AM, Sunday 12-8PM
Food: They are right next door to Gus's Fried Chicken AND Wasabi Juans… Do I need to say more?
Best Part: This is the designated spot for the Magic City Brigade's Birmingham Legion FC watch party on Saturday starting at 7:30PM! Also, if the weather gets bad (which you just never know, because… Alabama) they have a big covered patio!
Throw your own Tailgate
Want to watch but don't want to change out of your pajamas? Relatable. You can still find most of them on TV.
The Masters will be happening pretty much all weekend long in random intervals each day. Here's the master, Masters watch guide. (Sorry, I had to.)
Catch the Birmingham Legion game locally on My68 or ESPN+
You can watch Bama's spring game on ESPN2 at 1PM CST on Saturday, April 13.
You'll find Auburn's spring game on the SEC Network at 3PM CST on Saturday, April 14.
Stream SPHL games here.
Don't forget the tailgate food!
Get food delivered with TakeOut Bham! Use the code THETAKEOUTBHAM for FREE delivery! You're welcome.
Take a Road Trip!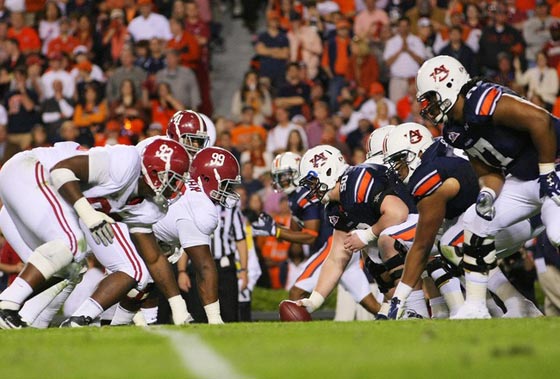 Feeling spontaneous? Alabama's A-Day game is FREE, and Auburn's game is only $5 to the general public and free for students. Both are only an hour or two away, which makes for a great day trip. Tickets are also still on sale for the Birmingham Bulls Hockey Playoffs happening Saturday and Sunday at 7PM both days in Pelham at 500 Amphitheater Road.

Plan on watching or going to the games? Let us know who you're cheering for on social @BhamNow!