Sponsored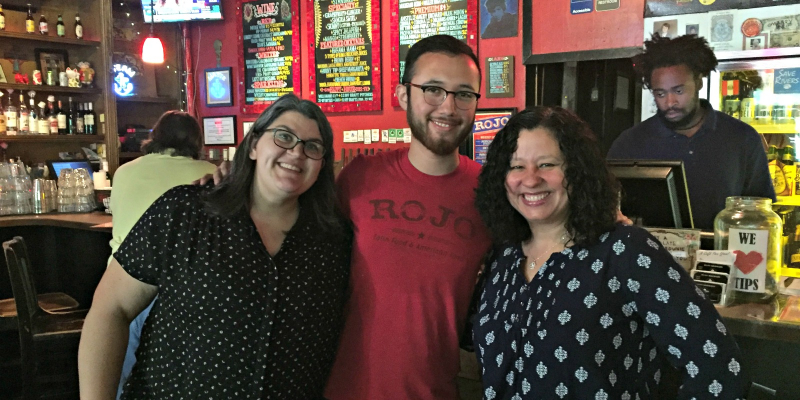 Celebrate Birmingham's 10th annual Dining Out For Life ® event on Thursday, April 25. Join over 30 of Birmingham's best restaurants as they partner together to raise funds for AIDS Alabama's HIV services and programs. Find out where. AIDS Alabama has information here, too.

Have fun and make a difference by gathering friends, neighbors, and coworkers to dine out on April 25 at participating Dining Out for Life restaurants in the Birmingham area.
These restaurants will donate at least 25% of every bill that day to AIDS Alabama. The money will support their HIV services and programs right here in Birmingham.
The Centers for Disease Control and Prevention rank Birmingham as number 17 in the nation for new HIV infections.
How does Dining Out For Life work?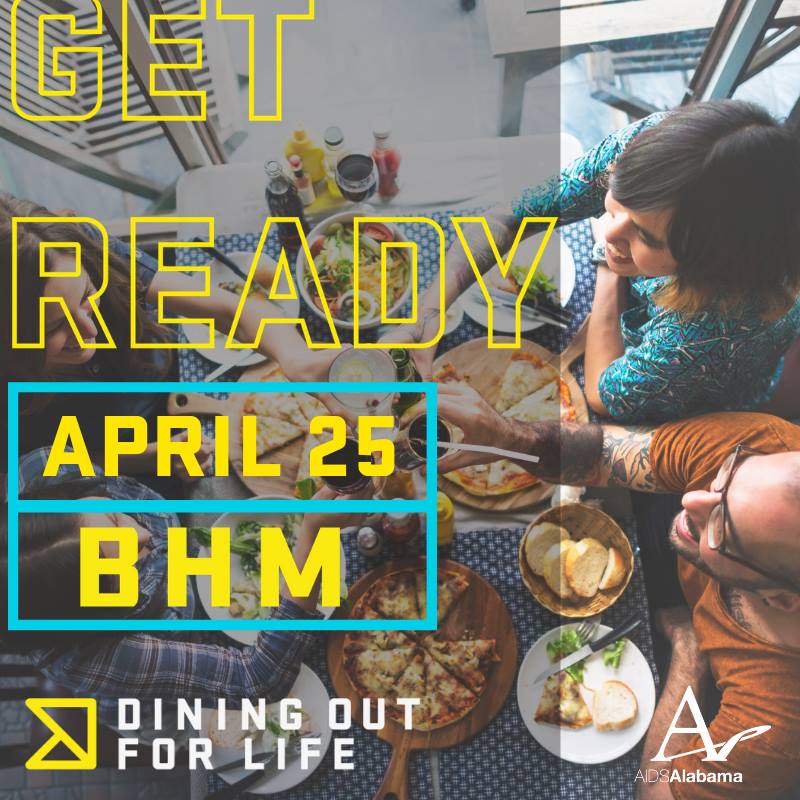 All you have to do is dine at a participating restaurant. How easy is that? Find a list of participating restaurants here. Pick breakfast, lunch, or dinner…or all three!
Search by location, type of food, or meal-time service. Don't forget to mention Dining Out For Life when making reservations for your party.
Whether you choose a long-time favorite place or use Dining Out For Life as a reason to try someplace new, AIDS Alabama encourages you to remember to thank the restaurant staff for participating in Dining Out For Life.
And please thank them all year long!
Dining Out For Life restaurants make a difference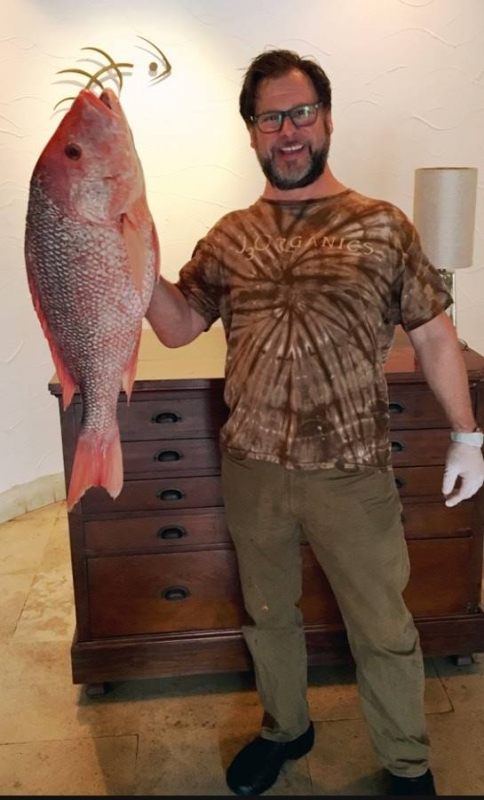 Dining Out for Life is an event that we hold very near and dear to hearts. It is an event that I cherish personally as well.

This year at Ocean we'll have two guest bartenders. We'll be bringing back Joe Crawford, one of our most beloved bartenders, as well as Chris Presley, one of our favorite regulars and owner of Fringe salon.

We'll also be bringing back some of Ocean's previous menu items that were guest favorites. We may even have live music.

Dining Out for Life is a very special day at Ocean. You don't want to miss it!

George Reis, Chef at Ocean
AIDS Alabama makes an impact on our community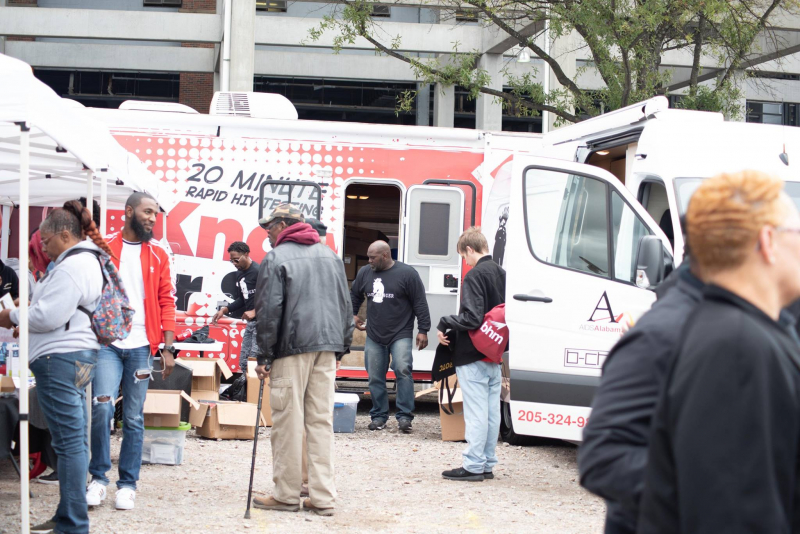 AIDS Alabama makes a difference in the Birmingham area through many programs and services.
The agency provides housing assistance, case management, transportation, support groups, mental health and substance abuse services and peer support for those living with HIV or at risk for getting HIV.
They provide advocacy training so Alabamians living with HIV and the people that love them can better understand how legislation directly affects their health and wellbeing.
AIDS Alabama's prevention department offers free, confidential HIV and STI testing and HIV and STI education. They even provide emergency food and clothing for low-income or homeless LGBTQ+ youth of color through their safe space at The HUB: Birmingham.
Their LatinX outreach programs provide medical translation services, linkage to care, and immigration support.
In 2018, AIDS Alabama provided 33,522 trips to medical and social service appointments; 121,504 nights of affordable housing; and tested 2,035 people for HIV.
Find out more about Dining Out for Life at AIDS Alabama's website.
Join the fight against HIV/AIDS – volunteer for Dining Out For Life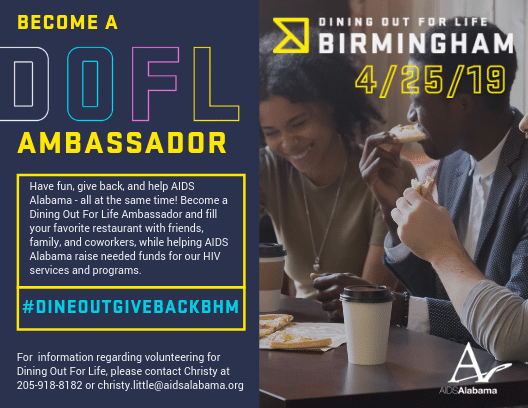 The easiest way to get involved in this important and fun event is to gather everyone you know and dine out to give back by eating at a participating Dining Out For Life restaurant.
If you want to take it to the next level, AIDS Alabama would love to have you as a Dining Out For Life table captain or ambassador.
It's easy, fun, and a great way to meet new people and make a difference in our community.
Interested? Contact Christy Little, AIDS Alabama's Development Coordinator, for details.
Find the list of participating Dining Out For Life restaurants here
Restaurants donating 35% of proceeds to AIDS Alabama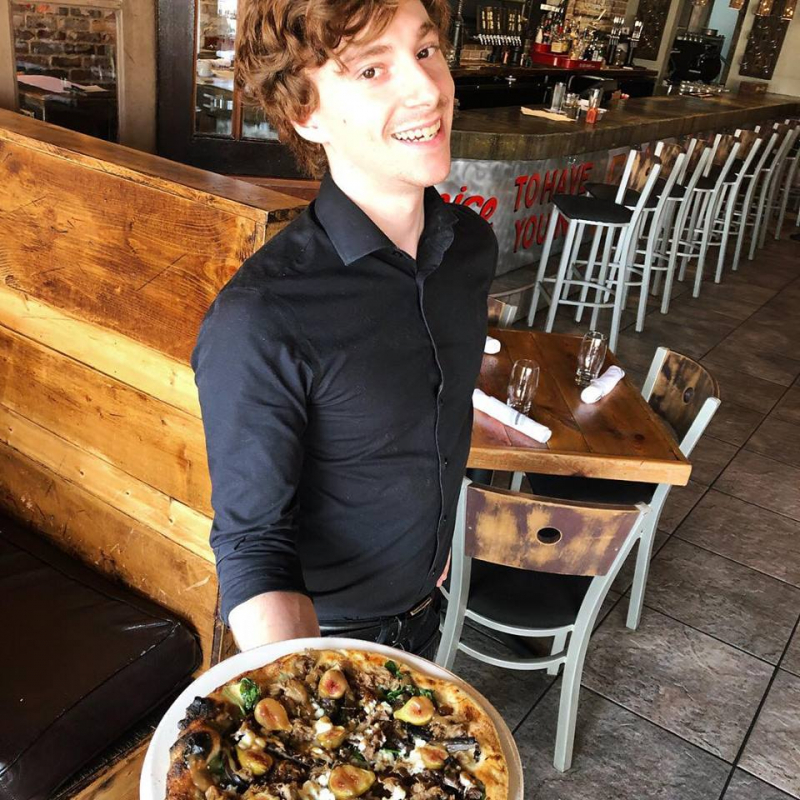 5 Point Public House Oyster Bar – Lunch & Dinner
Avondale Common House – Lunch & Dinner
Bamboo on 2nd – Dinner
Bistro V – Lunch
Fig Tree Cafe – Lunch & Dinner
Ocean – Dinner
Pizzeria GM – Dinner
Restaurants donating 25% of proceeds to AIDS Alabama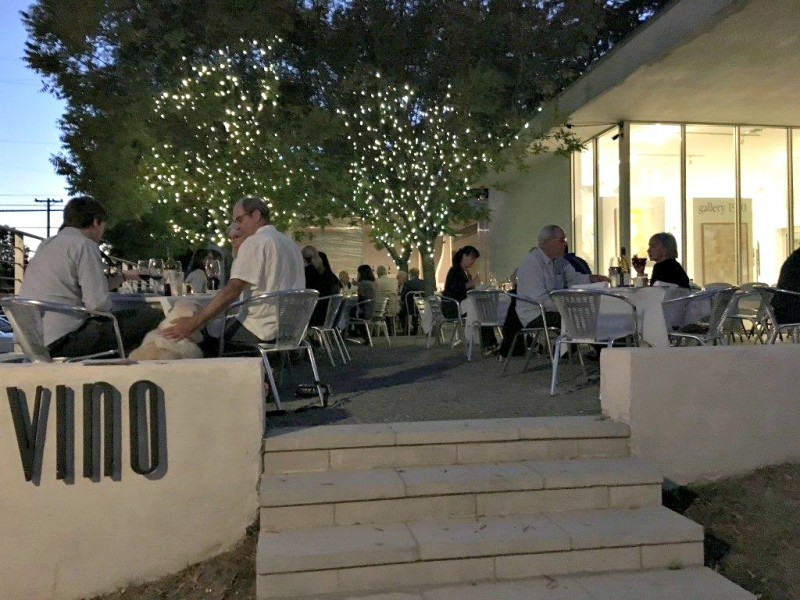 Big Bad Breakfast – Homewood– Breakfast & Lunch
Birmingham Breadworks – Lunch
Bottega Cafe' – Dinner
Cantina Tortilla Grill – Lunch
Carlile's BBQ – Lunch
Carrigan's Public House – Lunch
Chez Fonfon – Dinner
Chez Lulu – Lunch
Chris Z's – Breakfast
Crestwood Coffee – Breakfast, Lunch, & Dinner
El Barrio – Lunch
Galley and Garden – Dinner
Jack Brown's Beer & Burger Joint – Lunch & Dinner
MELT Avondale – Lunch & Dinner
Moe's Original BBQ – Lakeview – Lunch
Moss Rock Tacos & Tequila – Lunch, Dinner, & Catering orders
Rojo – Lunch
Sky Castle – Lunch & Dinner
Slice Pizza & Brew – Lakeview – Lunch & Dinner
Slice Pizza & Brew – Vestavia – Lunch & Dinner
Ted's Restaurant – Lunch
Urban Standard – Breakfast
Vecchia Pizzeria & Mercato – Lunch, Dinner, & Catering orders
Vino – Dinner
Yo' Mama's Restaurant – Lunch
You can find this list of restaurants and more information about this event here or here.
---
Dining Out For Life national sponsors are Subaru of America and Ponaman Healthcare Consulting. The generous local sponsor is Stella Artois.
Local partners include: CW21, My68, ABC 33/40, Create Birmingham, Birmingham Mountain Radio, and yours truly, Bham Now.
Learn more about Dining Out For Life on AIDS Alabama's Facebook event page and on Instagram. Make sure to share with others. And go out to eat on April 25t!
® = Registered trademark of Dining Out For Life International

Sponsored by: