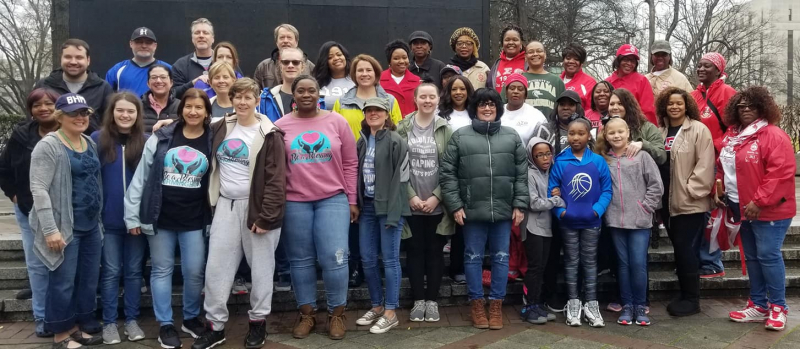 Imagine not having a place to call home. Now imagine not having a home in the heat of an Alabama Summer. Among all the other challenges you'd face, how would you keep clean?
Erica "Star" Robbins doesn't just imagine. She's actively working to provide showers for Birmingham's homeless citizens. Through Be a Blessing Birmingham, she aims to raise $60,000 by May 31, 2019, to bring mobile showers to the Magic City.
Homeless people need showers too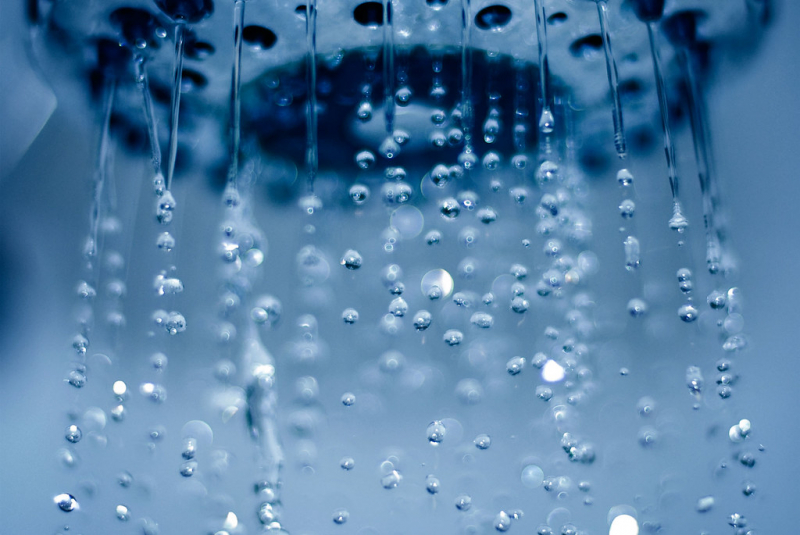 Many community organizations organize drives for personal hygiene items for the homeless. These include toiletries and clothing, for starters.
Each of these things can make a big difference to someone who's living in a shelter, in their car, or on the street.
But a shower? That's a whole 'nother level of basic self care that's out of reach for many homeless people.
The power of a shower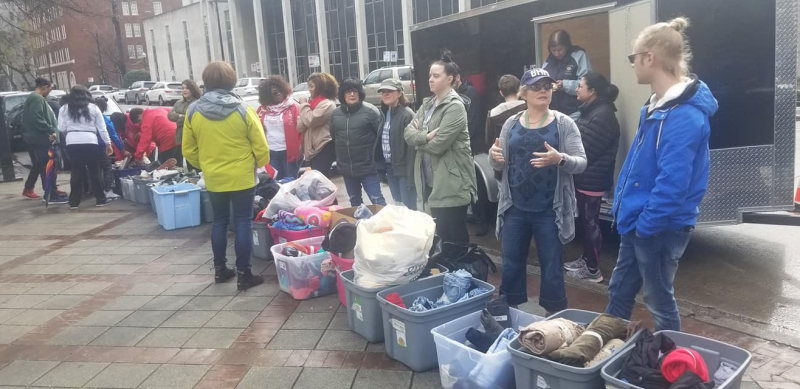 Without showers, people—including veterans, women, the elderly and others—have one of three options:
1) do the best they can with baby wipes or a sink, if available
2) use available water out in public to wash themselves (no privacy)
3) stay dirty
None of these is ideal, and doesn't do anything for the dignity of people who are already facing so many challenges.
Mobile showers give people an option to get clean on a regular basis—a win for both privacy and dignity.
Robbins, who also has a gift card ministry, explained further:
"Everybody wants to feel clean. Then if you have access to money or a gift card to go to a restaurant, you can sit down and have a cup of coffee or a meal in peace. When people are dirty, others look at them and make snide comments. A shower gives somebody a sense of dignity. From there, they can begin to feel better about themselves, and begin to think about applying for a job."
Who's behind mobile showers in Birmingham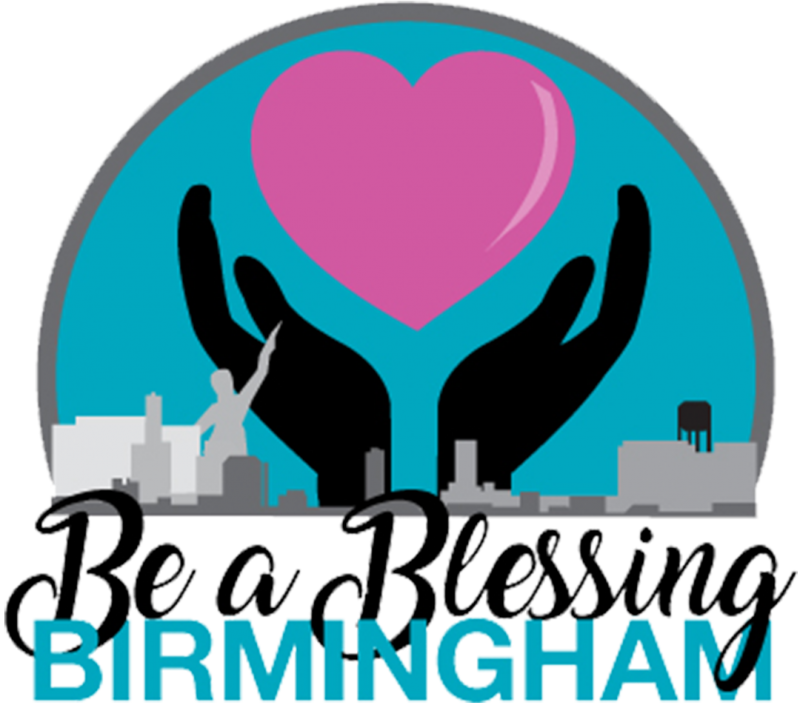 Be a Blessing Birmingham, a four-year old 501(c)3, already works closely with the homeless in town. One Saturday a month, volunteers of all ages distribute personal hygiene supplies, clothing, and snacks in Linn Park.
The group is 100% community-funded and led. There are no outside affiliations with other groups. When it comes to improving the lives of homeless people, these folks mean business.
Erica "Star" Robbins is the group's Executive Director. She started the group after she got to know homeless people who lived near her downtown home. Its original name was #helpforthehomeless.
The story of one man in particular moved her. He was a vet who had two daughters. After his time in the military, he was unable to reacclimate to civilian life, and was living under a bridge.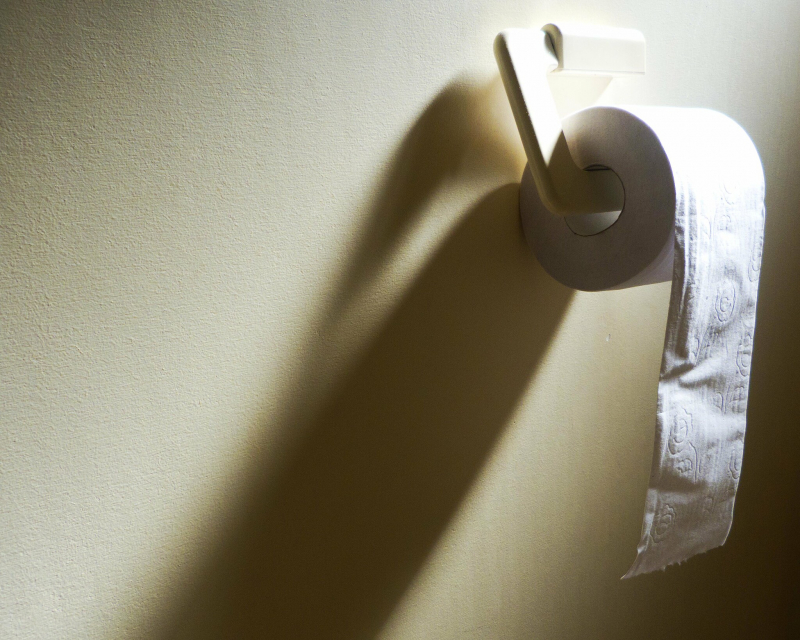 One Christmas, when she asked him what gift she could get him, he replied "toilet paper." Thinking he was joking, she offered several other gift options. Finally, he explained that it was bad enough not having facilities to use. What was worse was not having paper to clean himself.
From then on, she brought her small-town values of neighbors helping neighbors to the big city. The group began collecting and distributing personal hygiene items, clothing, and snacks.
Incidentally, toilet paper, feminine hygiene products, and socks are the least donated items . . . something to remember next time you're organizing a holiday giving drive.
Support the #ShowerPower campaign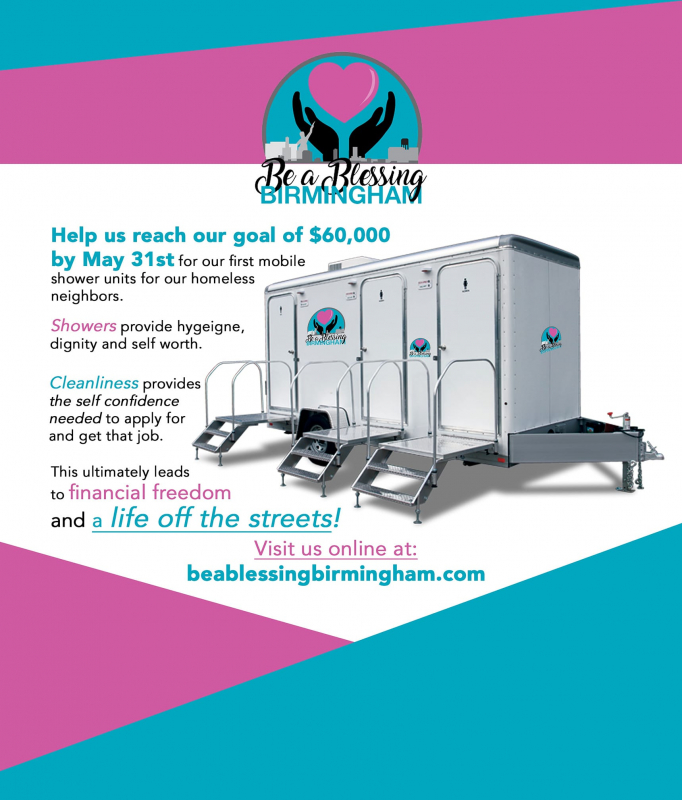 Now, Be a Blessing Birmingham wants to bring mobile showers to the Magic City.
If you want to help make this #ShowerPower dream real, donate here. Spread the word. Share this article far and wide.
Robbins also invites business owners to make a donation. She's happy to report that several restaurants have signed up for giving nights where they'll donate a portion of their proceeds. Others have committed to giving a percentage of sales in April and May. "We need the business sector and the private sector to write a check. It's a no-brainer. Cleanliness is a basic human need, and gives people so much self-respect."
---
Finally, know that we won't be the first city to do this. A quick Google search turns up loads of cities that already have such programs. Making this happen here would be a blessing for Birmingham's most vulnerable residents. In fact, Robbins says the idea of the mobile shower is great for morale among Birmingham's homeless.