Sponsored
Cheesesteaks, in my humble greasy-food lovin' opinion, are the best comfort food. Hangover? Hangry? Got the blues? Cheesesteaks cure all. We met up with Anthony 'T-Bone' Crawford who's been dishing out the best Birmingham Philly style cheesesteaks for 17 years. Find out what makes his so good. We're even throwing in limited time free delivery. Read on for the code.

If you haven't tried T-Bones in Five Points South Birmingham, you haven't experienced some of the tastiest food around. Lucky for you, the Takeout Bham delivery service will bring it straight to your door for free. Just use the code: THETAKEOUTBHAM

Bham Now headed over to T-Bone's joint in Five Points South to meet Anthony "T-Bone" Crawford, owner of T-Bone's Authentic Philly Cheesesteaks and Hoagies. The outstanding Yelp reviews were correct—these Philly cheesesteaks are legit.

Here's what you need to know:

T-Bone's uses fresh genuine Amoroso rolls straight from Philadelphia.
They don't mess with Cheez Whiz, popular cheese steak topping among many meaty fan circles.
While they are primarily a cheesesteak shop, they also make some great wraps and salads.
You can order using Birmingham's The TakeOut delivery service. Use code THETAKEOUTBHAM for free delivery ($4.99 value) until March 31st at 9 PM.
Here are 8 tasty reasons to order T-Bone's through The TakeOut today:

The Famous Philly Cheesesteak
This. This is what you came for, folks. Dozens of Yelp reviews suggest that this literally the best cheesesteak on the planet. Seriously. Get the 6 inch for $6 or the 12 inch for $7.50.
Rap Snacks and Grapico
Try this combo for the ultimate southern snack pairing. Atlanta based Rap Snack chips and Birmingham based Grapico are also perfect compliments to a T-Bone cheesesteak or salad.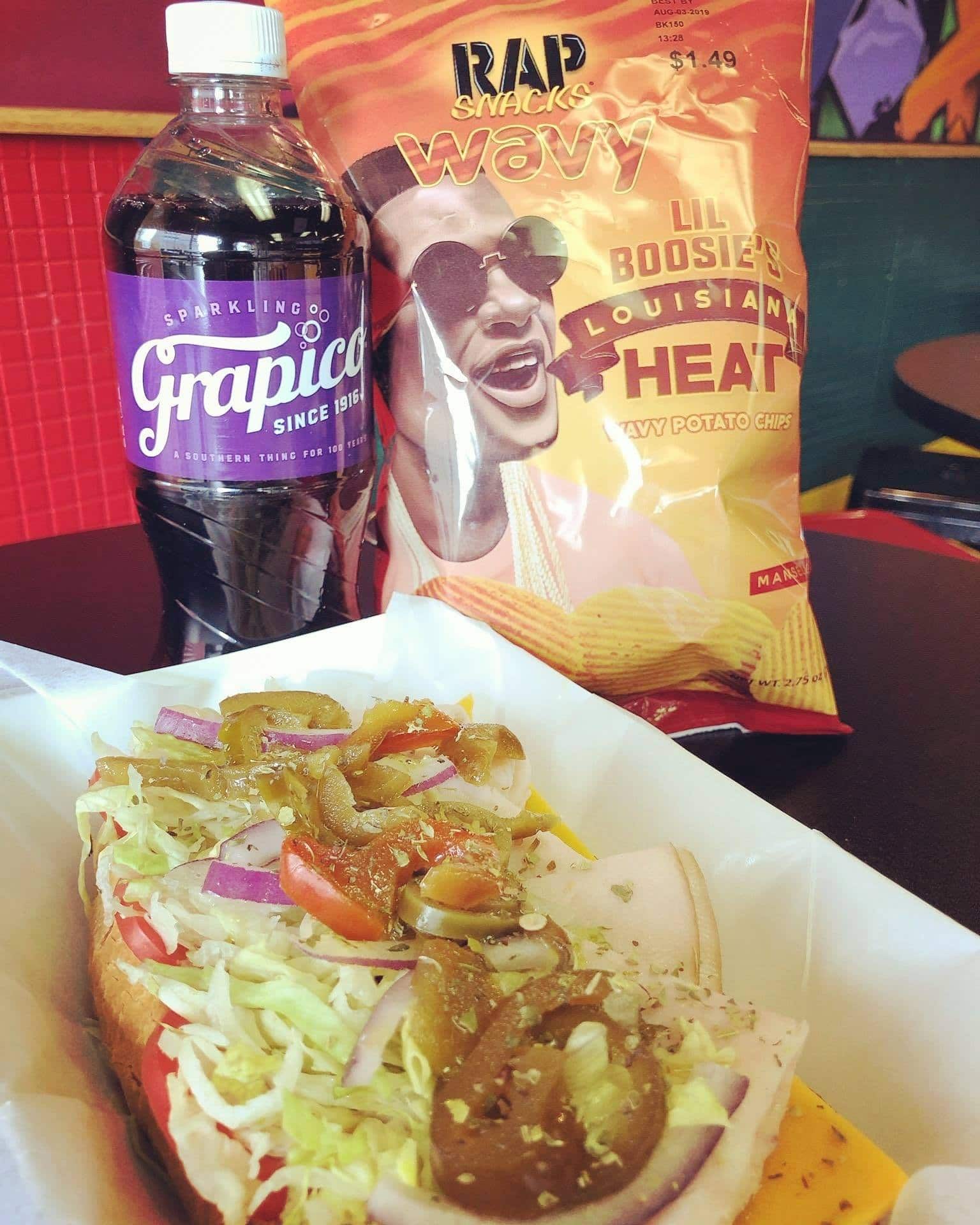 Green Pepper Steak Sandwich
If you'd like a little veggie action in your sandwich, get the green pepper steak. Try the 6 inch for $6 or the 12 inch for $7.50.
Dat Damn Dip
Mix it up and try this special. Like cheesesteak nachos, with a touch of spice. All for $8. With a name like that, you know it's good.

Jerked Chicken Sandwich
Try a little Jamaican flavor with your sandwich for $9. Wash it down with an ice cold Grapico and Jamaican Rap Chips.
Grilled Chicken Wrap
For the health conscious diner, try the grilled chicken wrap for $6.50. Pair with cheese fries, because life is all about balance.

Bacon & Cheddar Burger
They also boast a great selection of burgers. Try the Bacon & Cheddar for $6.50 or the popular M.O.A.B (Mother of all Burgers)—that's a fully loaded crime boss burger with grilled red onions, 'shrooms, lettuce, tomato, pickles, mayo, mustard, ketchup and grillin' sauce. All for $6.50.
Literally ANY T-Bone Salad
T-Bone knows how to make a salad, y'all! The garden salad is a nice start for $8. Several other salads featuring their meat selections are also available.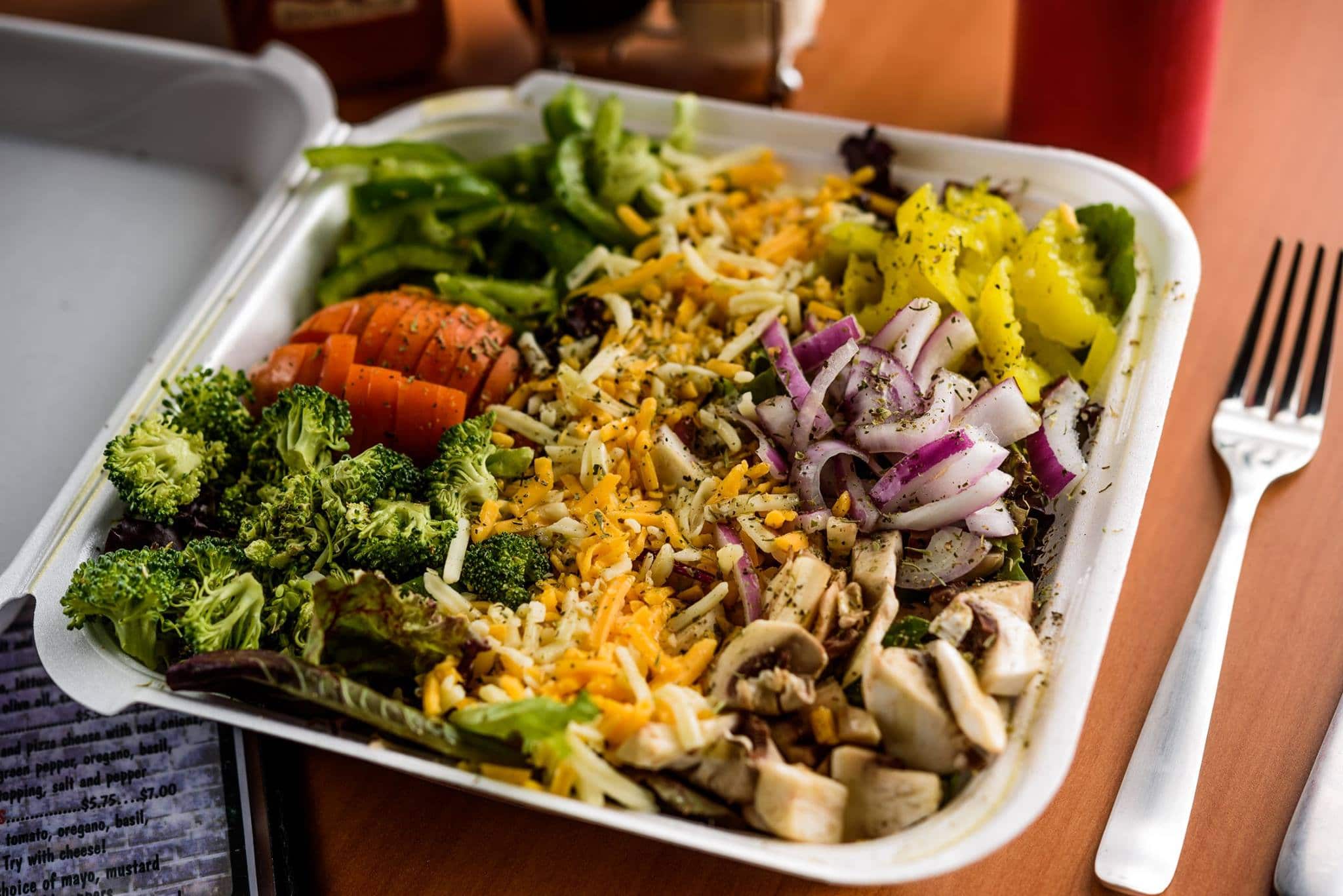 To order, stop by T-bone's Five Points South location or order through The TakeOut using code THETAKEOUTBHAM for free delivery ($4.99 value) until March 31 at 9 PM.

If T-Bone's isn't your thing, The Takeout also has more than 75 other local restaurants for delivery around Birmingham. Check out their website or download the TakeOut app for more.
S
Sponsored by: