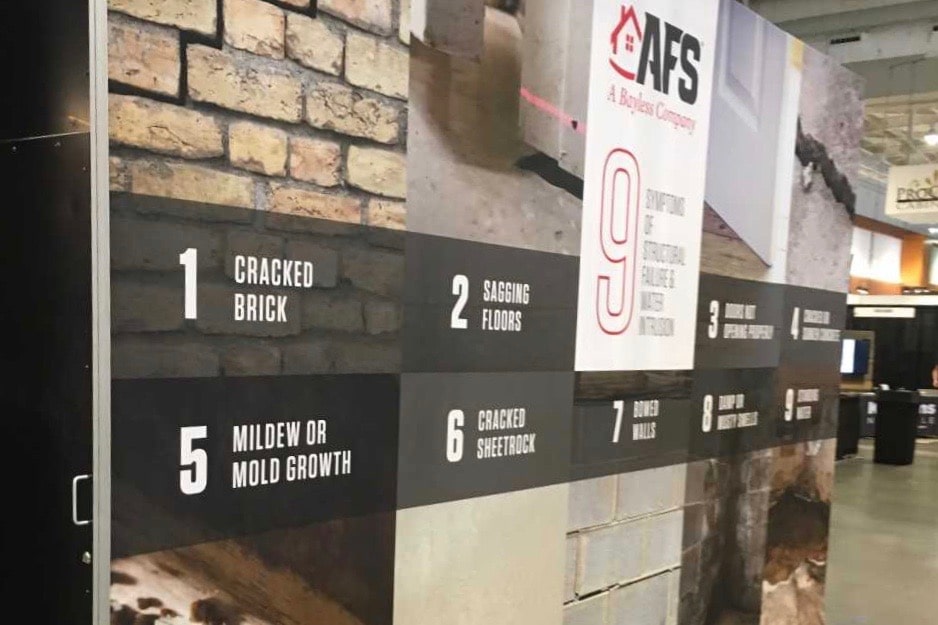 Sponsored
Interested in going to the Birmingham Home Show February 15-17? Well, we've got the scoop on how to win tickets and what to do when you get there. Find out more.
Remember Those Funhouses At The Fair?
You might remember walking through those 'funhouses' with the slanted floors at the fair when you were a kid? Slanted, wobbly floors were so much fun back then, weren't they? As an adult—not so much. Especially in your own home.
Water intrusion and structural problems are a homeowner's worst nightmare (aside from 90s era floral wallpaper, yikes!) and sometimes, it's hard to know if you have a problem without a professional eye.
In many cases, it's too late by the time you call in the pros. That leaves you with a major problem on your hands. But not to worry, the pros at AFS, A Bayless Company, the leading Foundation & Waterproofing Company in the Southeast can walk you through their interactive exhibit at the Birmingham Home Show. There, you can experience for yourself what these problems could potentially feel and look like in your own home.
They'll be on site in booth # 715 and 1301 at the Birmingham Home Show Friday, February 15th through Sunday, February 17th at the BJCC.
It's An Experience at the Birmingham Home Show
The AFS – A Bayless Company walk through exhibit is designed to help you feel and see potential structural and water problems you may have in your home. It is meant to be engaging in a way that lets you experience and even educate you on a permanent solution.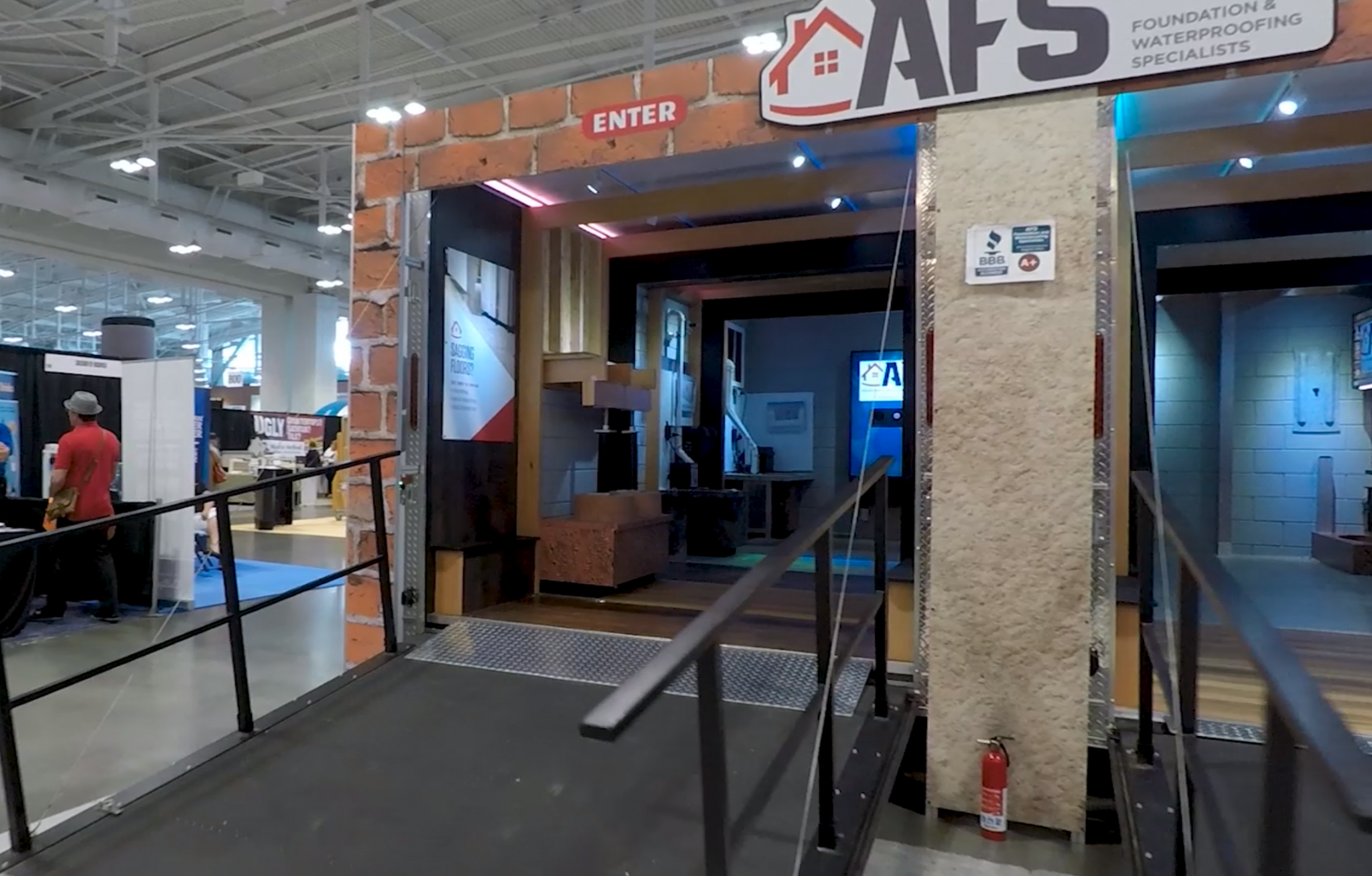 "Foundation repair is not typically known as common knowledge, so it takes some educating of the consumer to understand what symptoms to look for and why these repairs are needed."


AFS Marketing Coordinator Patrick Benigno
Walk through the exhibit at the Birmingham Home Show
The interactive exhibit, which is 50 feet long by 20 feet wide, features six stations that have a tangible, visual and/or auditory sense that portrays the potential problem and solution to fix the problem.

According to Patrick Benigno, the majority of people who walk through the exhibit are surprised to see they have some of the symptoms in their own home.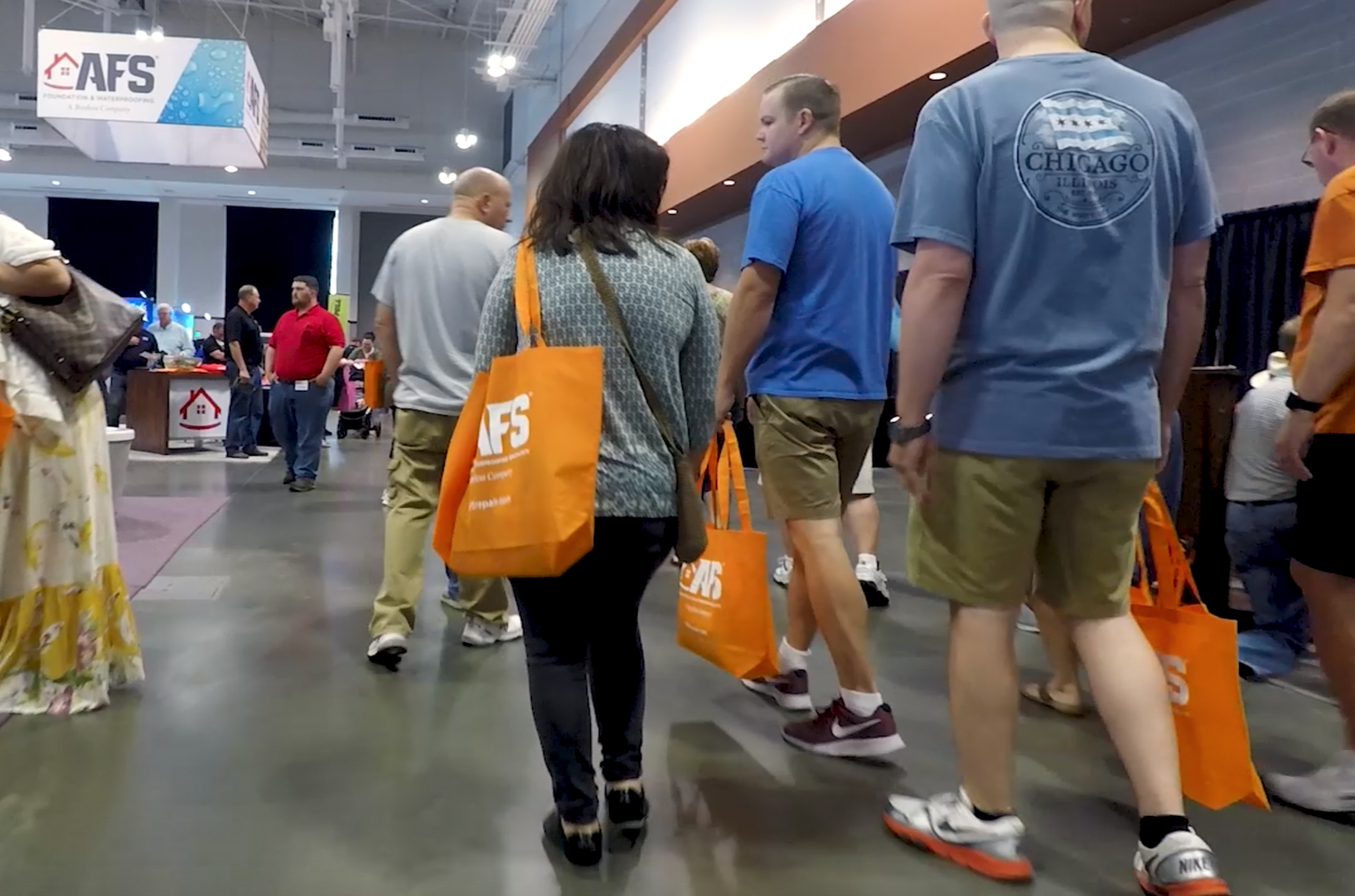 It's not uncommon to hear "We have a crack just like that in our wall!" or "Our crawl space looks like that wet, moldy one." or even "I've got a driveway that has dropped an inch or two, just like this one!" while going through the exhibit.

It's a real eye opener!
Fortunately, with each problem experienced in the exhibit, there is an accompanying solution, and a Certified AFS Inspector that can answer any questions that you may have.

The trailer features six problems and their solutions: floor support, concrete raising, crawlspace and basement waterproofing, bowed basement wall, and foundation repair.

Check out the video above to see what the exhibit is all about.
Protecting Your Largest Investment
You might find that you, too, have a suspicious crack in your wall that looks just like the one in the Birmingham Home Show exhibit after walking through. Thankfully, the pros at AFS- A Bayless Company will be there to walk you through the process of repairing any damage. They'll even come out and do a free Inspection. That's service!

Stop by the AFS booth – you can't miss it! They'll be at booth # 715 and 1301.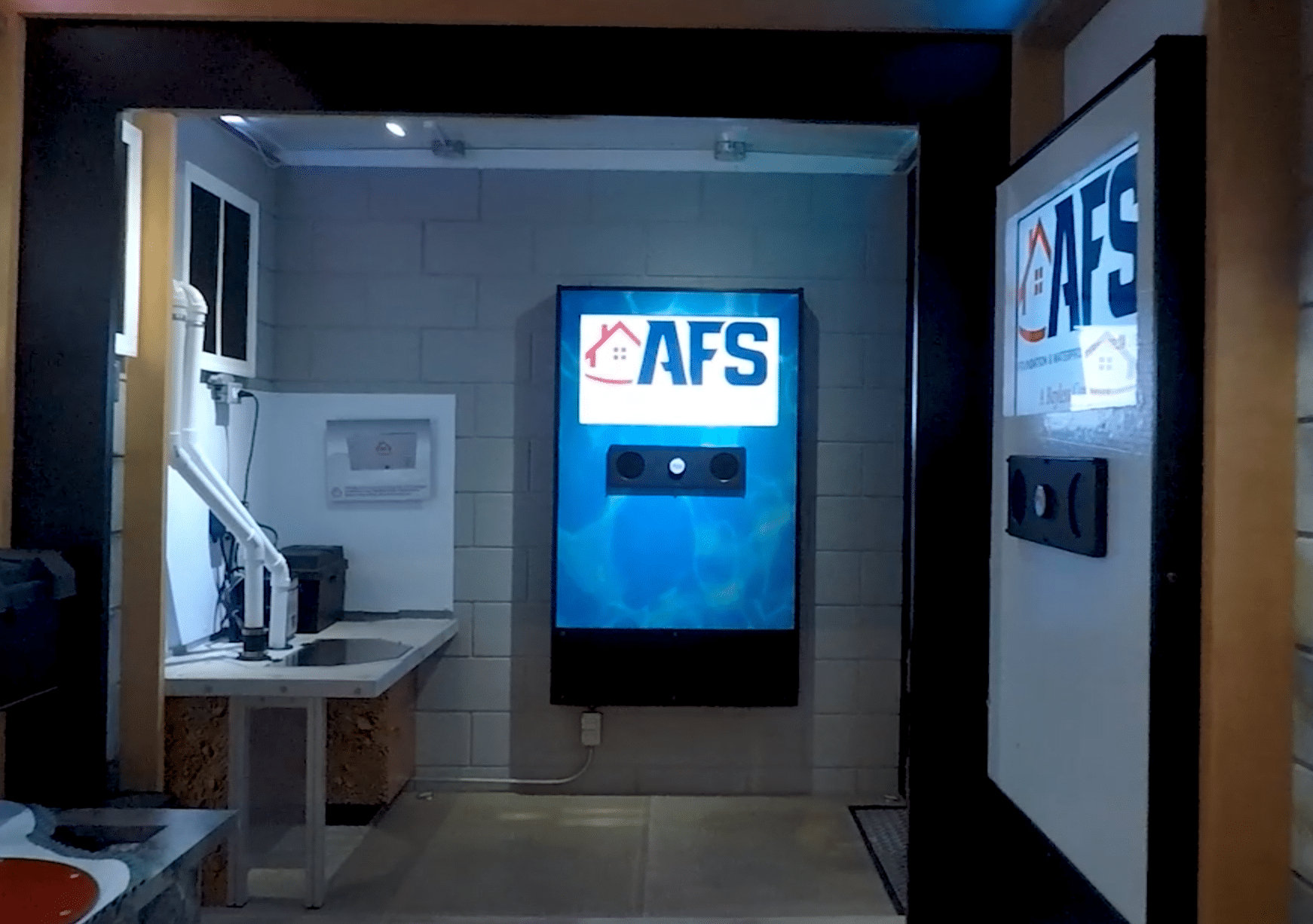 It's so big, it will definitely command your attention.

So, if you've got saggy, bouncy floors or a damp, musty smell coming from your basement be sure to stop by the AFS booth and walk through the exhibit. They'll be at the BJCC Friday, February 15th through Sunday, February 17th. Visit the Birmingham Home Show website to buy your tickets. To win, like the AFS- A Bayless Company to post on our Instagram and tag a friend you'd like to bring along for a chance to win four tickets to the show!
Times are as follows:
Friday, February 15th: 11 AM – 9 PM
Saturday, February 16th: 10 AM – 9 PM
Sunday, February 17th: 10 AM – 6 PM

Sponsored by: