Sponsored
What is Nexus Fitness? You can look back at this article for all the details on one of Birmingham's newest gym concepts, but here's a little background: Nexus Fitness was started by Chris Wade, former Clemson football player. He combines Crossfit with a HIIT (high-intensity interval training) workout style, called Xcel, at his facility in West Homewood.

To kick off 2019, we wanted to find out how Nexus Fitness is changing the way people get fit. As the new year comes around, people are becoming more and more focused on fitness and health. We spoke with six members of Nexus to find out how joining Nexus has changed their lives — both in regard to fitness and overall health and well-being.

1. Positive and Encouraging Community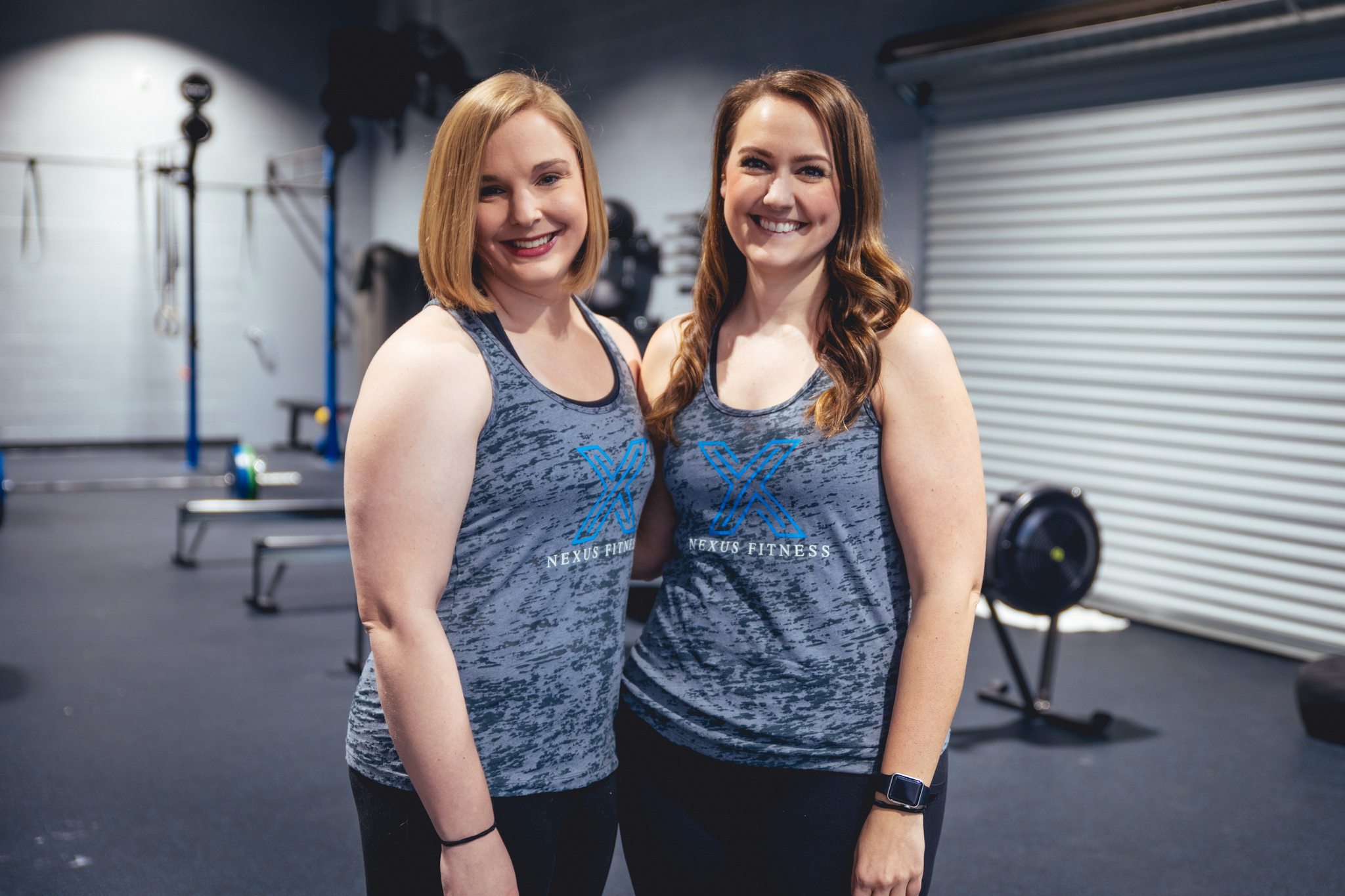 One thing that almost all of the people we spoke with commented on was the positive community at Nexus, which is Wade's number one priority. When we spoke with him last year, he said his main focus was community. "It's for the benefit of the people. It's for the benefit of Birmingham, you know, and to create this great product for these people to enjoy." You could say he's accomplished that goal:

"I love the Nexus community. I'm comfortable. I used to drive by some of the other facilities, but this place not only gives you more options but it has more of that family atmosphere." – Amy Graham, member for about a year

"It's a great feeling every day to come in here and know that you're going to get an awesome workout, that you're going to be surrounded by positive people and that they're going to be watching out for you. That's what I feel when I come in here." – Josh Morey, member since May 2018

"Anne and I didn't know each other before we started working out here, so I feel like the community part is huge here. Everybody introduces themselves to everyone when they see a new face. Over the past year, I've made a lot of really great friends at this gym." – Leigh Bray, joined Nexus when it opened in March 2018

2. Coaching Matters

Merin Graves at Nexus Fitness. Photo via Nexus Fitness

Quinton Macklin at Nexus Fitness. Photo via Nexus Fitness
Coaching is important. Wade wanted to make sure his staff is the best-of-the-best. The coaches at Nexus Fitness are experts in fitness, body physiology and overall health and wellness. He has done an amazing job outfitting the gym with coaches who work at a very high level and have the members' safety in mind.

"I feel like what sets Nexus apart is their coaches. Ben and Jake are excellent motivators and also really focus on your form. Whether you're a beginner and they're just trying to get you going, or if you're an experienced CrossFitter, they can help everybody. They scale the workouts for any age, for any fitness level, for any body type. They're going to talk to you before you get started and give you the best option for what they want you to get out of the workout. To me that sets Nexus apart from going to any kind of chain gym or other place where you may or may not have someone coaching you through it. They might just poke their head around and see you. Here, they go through and take the time to watch everyone move through everything." – Josh Morey

"I appreciate how the trainers do a great job of emphasizing form above anything else so I feel safe during workouts." – Quinton Macklin, joined recently after running by it everyday and deciding to see what it was all about

3. Workout Variety

It is important to have variety in your workouts so that you don't plateau on your fitness journey. Wade and his coaches work hard to incorporate different movement options so no one hits that plateau.

Amy Graham at Nexus Fitness. Photo via Nexus Fitness

Josh Morey at Nexus Fitness. Photo via Nexus Fitness
"My experience at Nexus has been amazing. I've always worked out but just the typical weight training and cardio, and this is a mix of everything. It's just so motivating because all the workouts are different. Nexus is different from other gyms. Xcel is like nothing I've ever seen, so you get to incorporate your weight training and your cardio at the same time." – Amy Graham

"It's a good mix of everything, and I come often enough (probably 4 or 5 days a week) and the way they program, the next workout is going to target different muscle groups and have a different impact on you. So you are able to come in as often as you want, and you don't feel like you're doing the same thing." – Josh Morey

4. The Workouts Are Effective

Merin Graves has lost 55 pounds at Nexus and joined when it opened.

Josh Morey lost 16 pounds in just 3 months and changed his body composition.

Anne Ward has lost over 20 pounds and joined Nexus when it opened.

NexUS Health — Holistic Health Coaching

We all know that health is a holistic thing — you can work out, but if you're not eating well and taking care of other aspects of your health, you may not be seeing the results you're hoping for. This is where NexUS Health comes in. NexUS Health is an 8-week program created by coaches Ben Powell and Jake King designed to jumpstart the new year by promoting health and fitness as a privilege, an investment and a lifestyle. There are 4 pillars of NexUS Health — Sleep, Nutrition, Stress Management and Exercise.

Details:

Members can sign up until Jan 25th. The program will run from Feb 4th to Mar 29th.
Paying members of the program will have access to:

Two full body DEXA scans (which can measure a variety of things including muscle mass, fat mass and fat percentage in each region of your body, and more)
Weekly seminars with guest speakers and health experts
Daily articles from the coaches
A one-on-one tracking system to keep members on pace for their health goals.

To learn more about NexUS Health and how to sign up, click here.
Nexus Fitness Is Your Health Destination in 2019

If the testimonials and the holistic health program didn't convince you to try out Nexus Fitness or NexUS Health, maybe this will: join in the month of January and get 10% off your first three months! Will you be crushing your fitness and health goals this year? You've got a good chance with Nexus Fitness.
Sponsored by: