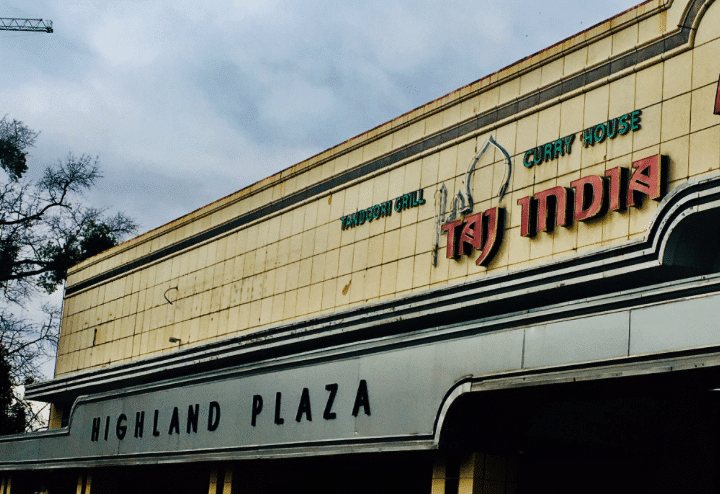 Last week, when Western Super Market announced that their Highland Avenue store was going to be closed and the site re-developed, the first question many people asked … "What is going to happen to Taj India?"
Yesterday on Facebook, Birmingham residents got an answer from Taj India.
Directly from the post:
"Taj India's future in Birmingham is as bright as ever! Yes, the Western Supermarket is closing and the entire shopping center will be repurposed in the coming years. We will be at our current location for another year, with plans to relocate in Birmingham. We thank you for your support and are looking forward to celebrating 25yrs this summer."
Highland Plaza – 80 years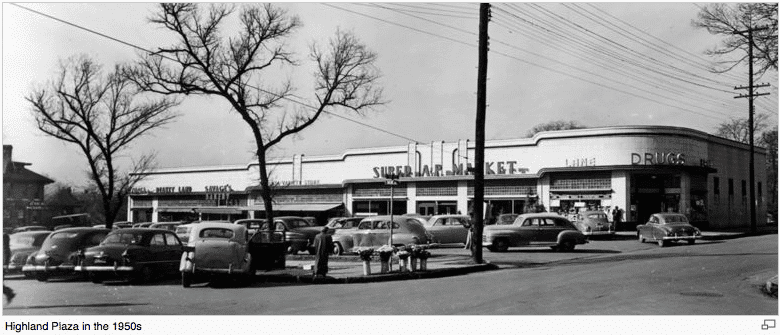 Not much has been discussed about the pending "re-purposing" of the Highland Plaza (originally Plaza Stores), the  24,000 square-foot shopping center on the 2200 block of Highland Avenue, between 22nd Street South and 11th Court South.
According to Bhamwiki, the Art Deco-style strip mall was designed by James Gatling for Shepherd-Sloss Realty, and opened in 1938.
Home to Taj India for nearly 25 years, it was a surprise to find out that before Taj India occupied Highland Plaza, Savage's Bakery operated out of that  particular space.
Change is coming
The upcoming closure of the Western Market and Taj India's  message about staying in their current space for only a year, does add to the community's interest about what is next at the iconic site.   In 2018 Highland Plaza was purchased by 22nd Street Partners LLC, an affiliate of Daniel Corporation, for $4.75 million. The partners have also bought two adjoining properties behind the shopping center, representing a combined 2.5 acres stretching to Ireland Way.
What's next? Stay tuned for more changes to this important location at the juncture of the Five Points South and Highland Park neighborhoods.
In the meantime, see you at Taj India!