Goodbye Western Market. Hello Publix. News has officially broken that Publix Super Markets will acquire the leases for two Western Market locations in Birmingham.

"When I became involved in ownership in 1987, our goal was to maintain Western as Birmingham's leading independent grocer. With the help of the loyal and talented people on the Western team, we've achieved that goal. We've taken Western as far as we can. It's time to exit the business that has been my life's work."

Ken Hubbard, owner, Western Market
New Locations
Currently, there are four Western Markets in Birmingham. Lane Parke (Mountain Brook), Rocky Ridge (Vestavia Hills), Highland Ave (Southside, Birmingham), and Village Market in the East Lake area, which Western also owns.
Which two locations will Publix be acquiring? Lane Parke and Rocky Ridge Road.
The Western Market's Mountain Brook location will reopen as a GreenWise Market and will be located at 1,000 Jemison Lane. The closure of this particular Western Market comes just two years after newly opening. Expected opening date is the second half of 2019.
The Vestavia Hills store—found at 3350 Morgan Drive—will be completely torn down and rebuilt to a spacious 35,000 square feet. The expected opening date is currently TBD.
More Publix Super Markets to Come
It appears that Publix has more in store for the Birmingham metro area than just taking over previous Western Market locations. Construction is already in the works for another Publix location at Tattersall Park in the Greystone area of Hoover. The development sits at the corner of U.S. 280 and Alabama 119.
"Publix is known for providing excellent customer service…We are proud to bring the Publix shopping experience to this new location in Hoover."

Brenda Reid, Media and Community Relations Manager, Publix Super Markets
The new store will be 48,387-square feet and will also feature an additional 9,100 square feet of retail space. It will also employ 125 associates and will include: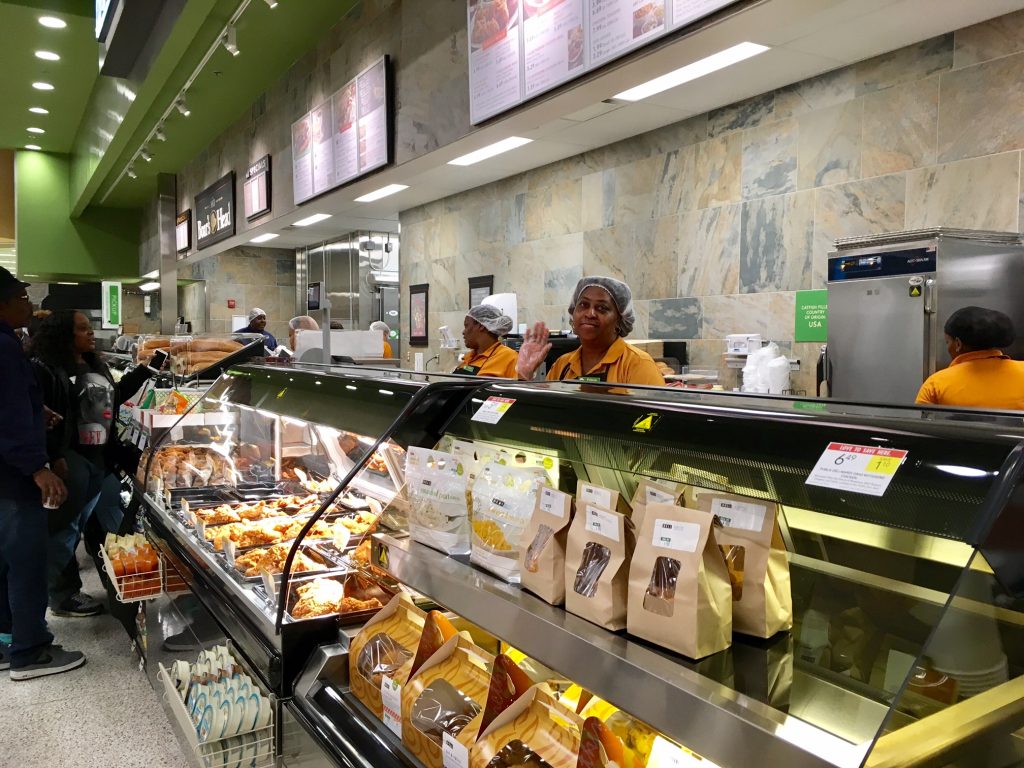 A full-service meat department with GreenWise Market beef and chicken, along with a butcher on staff;
A full-service deli with freshly-made subs, fried and oven roasted chicken and bakery with fresh breads and desserts;
A produce department with locally-grown, all-natural (as well as traditional) fruits and vegetables;
A full-service seafood department; and
A drive-through pharmacy.
Western Market Employees
What should current Western Market employees do? For those impacted by the market's closures, Publix encourages pursuing opportunities with them. Just hit up your nearest Publix store for information on job opportunities and how to apply.
Behind Publix Super Markets
More than likely you have shopped at Publix before. But here are a few tidbits to know about the company:
It is privately owned and operated by more than 200,000 employees.
In 2017, its sales totaled $34.6 billion.
It currently has 1,211 stores in Florida, Georgia, Alabama, Tennessee, South Carolina, North Carolina and Virginia.
It's been named one of Fortune's 100 Best Companies to Work For in America for 21 consecutive years
Western Markets Inventory Liquidation Sale
Western Markets will be having a huge inventory liquidation sale during the month of January. Starting January 9, all wine inventory will be priced at 20% off retail. The remaining inventory liquidation will begin January 30.
What are your thoughts on Publix Super Markets acquiring Birmingham's Western Markets?