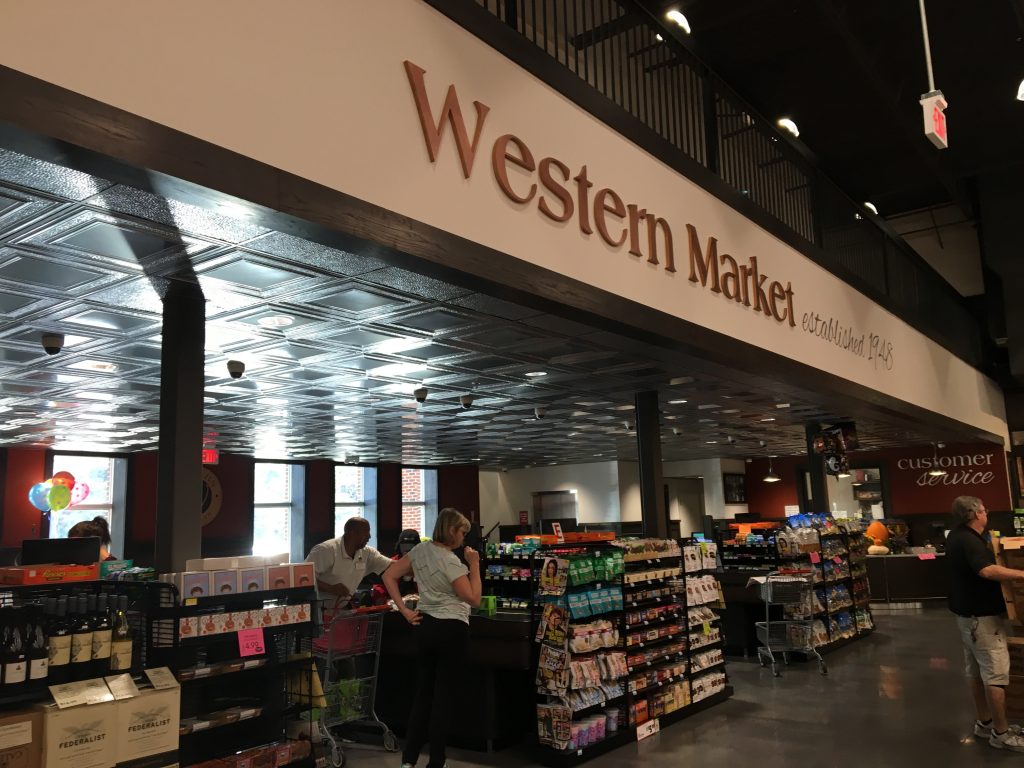 After years of planning, in early October, the venerable Western Market on Culver Road, moved to its new home.
Perhaps, we were expecting the new Western Market in Mountain Brook to be much like the old one – a little cramped and small compared to most big box supermarkets. The old Western had that wonderful "neighborhood feel" without too many frills.
The new Western Market, which is located in the new Lane Parke development behind and near the old Western, is the exact opposite.  It is spacious and modern. It has an upstairs dining area, that will become a destination for friends, families and business people to meet. The murals and the signage are eye-popping.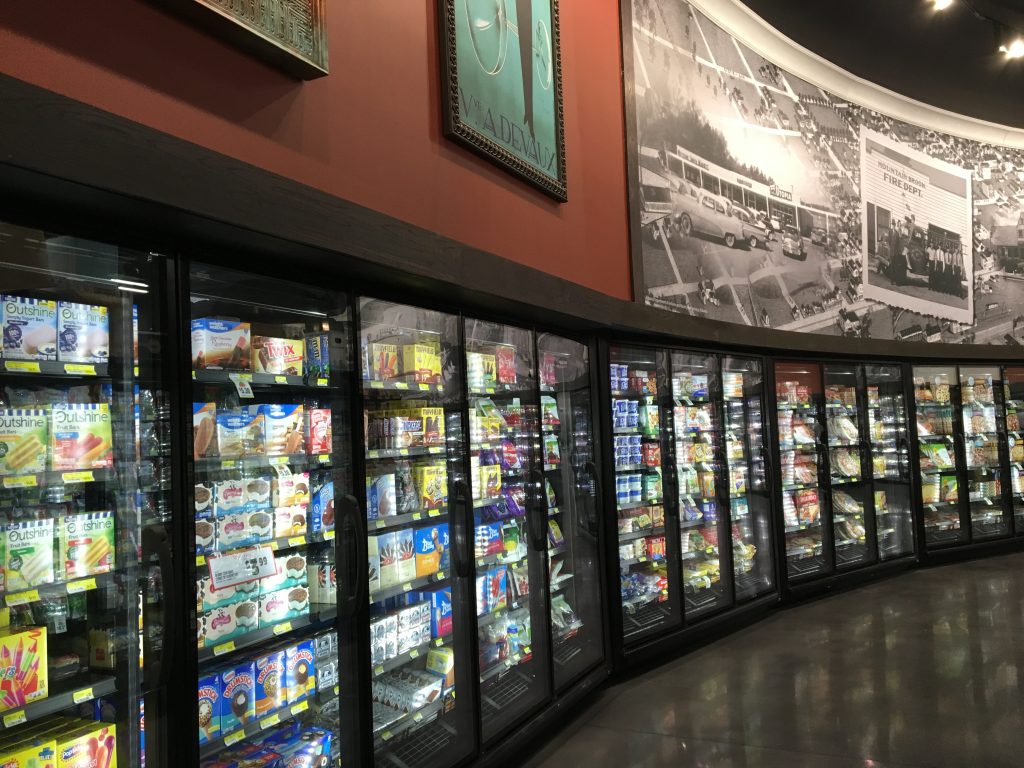 The new Western Market is a pleasant surprise. Along with its traditional customer base, we can definitely see the new venue becoming a favorite attraction for people in the surrounding communities.