Sponsored
You may have heard news recently about the Metropolitan apartment community in Lakeview, which experienced a fire in Building 3, Phase 6. Robin Hixson, Metropolitan community manager, updated Bham Now on the event and its impact on the Metropolitan. The Lakeview community has shown tremendous support, and the Metropolitan has decided to move forward with the following neighborhood guide, previously scheduled for publication. Please see the end of this post for an update on the Metropolitan.

The Lakeview District
Editor's note: Hilary Meares of Bham Now interviewed Hixson for this story on Sept. 25, 2018.

Ask anyone where the newest restaurants, most lively bars and coolest new shops are in Birmingham, and it shouldn't surprise you if the Lakeview District topped the list.
Ever imagine how convenient it would be to live in walking distance from all the action in Lakeview, including Babalu, Bird's Pizza, SideBar and SO many more?

But more than great restaurants and entertainment, Lakeview is a big family. Neighboring businesses have welcomed the Metropolitan to that family with open arms.
"Theo cuts all of our hair at Dragonfly. We love each of our postal carriers and Don, who handles waste management. We have relationships with our peeps here."

Robin Hixson, community manager at the Metropolitan
Think you've seen everything Lakeview has to offer? Check out this residents' walkable guide to the neighborhood. We'll even let you in on Hixson's favorite dishes from each restaurant.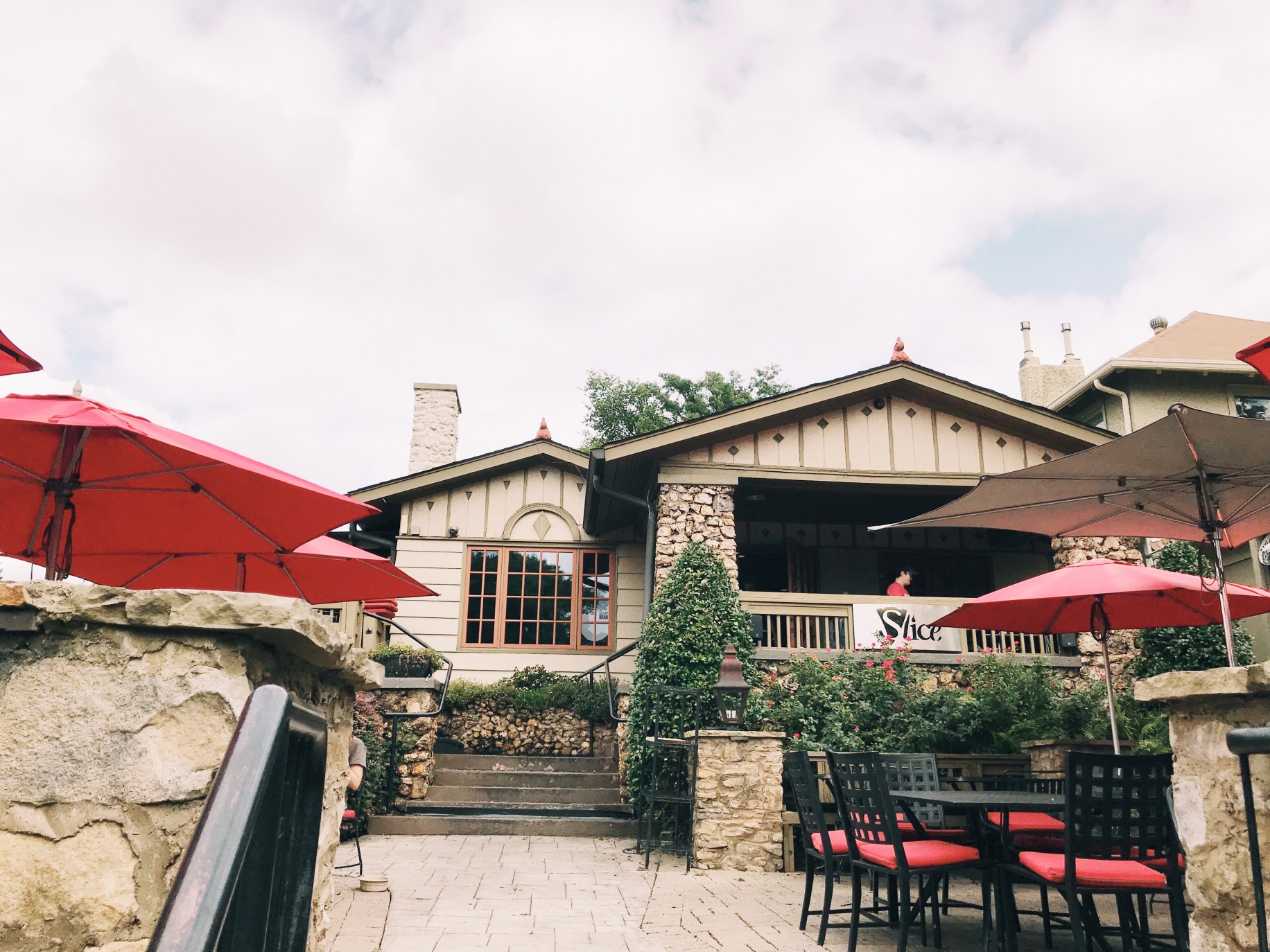 Where To Eat
Slice: Lakeview wouldn't be Lakeview without Slice Pizza and Brewhouse. This pizzeria is more than delicious pizzas cooked in natural stone ovens and authentic Italian and Mediterranean sides. It also hosts the annual SliceFest, a local music and entertainment festival. Robin's favorite dish: Baked Feta Appetizer.

Five: Located at the top of the street in the bustling Lakeview area, Five Bar is known for its phenomenal brunch. The menu only showcases five entrées at a time, so you know the chefs have perfected each dish. Residents of Lakeview can rejoice every weekend they're craving a legendary brunch and don't have to walk far to have one. Robin's favorite dish: Chicken n' Waffles.

Babalu: If you've got out-of-town friends visiting, it's a no-brainer to take them to Babalu Tacos and Tapas. It's the perfect social setting with mouthwatering plates designed for sharing. Robin's favorite dish: Babalu's Chopped Salad.
Bird's Pizza and Bar: Bird's is the perfect combination of yummy pizza and lively bar, and it's a stone's throw away from the Metropolitan. Robin's favorite dish: Bird's Calzone.

Sky Castle: Picture this—it's Sunday afternoon and you're looking for a spot with countless TVs tuned to the NFL games, inventive drinks and uniquely delicious cuisine. Welcome to Sky Castle. Robin's favorite dish: Shrimp n' Grits.

Hattie B's Hot Chicken: Hot chicken ain't just for Nashville, y'all. Hattie B's is cookin' up the best quality fried chicken Birmingham has to offer in the heart of Lakeview. There are menu choices to satisfy the 'spicy wimp' (me) and 'food heat seeker' (definitely not me) alike. Robin's favorite dish: the Hot Chicken, of course.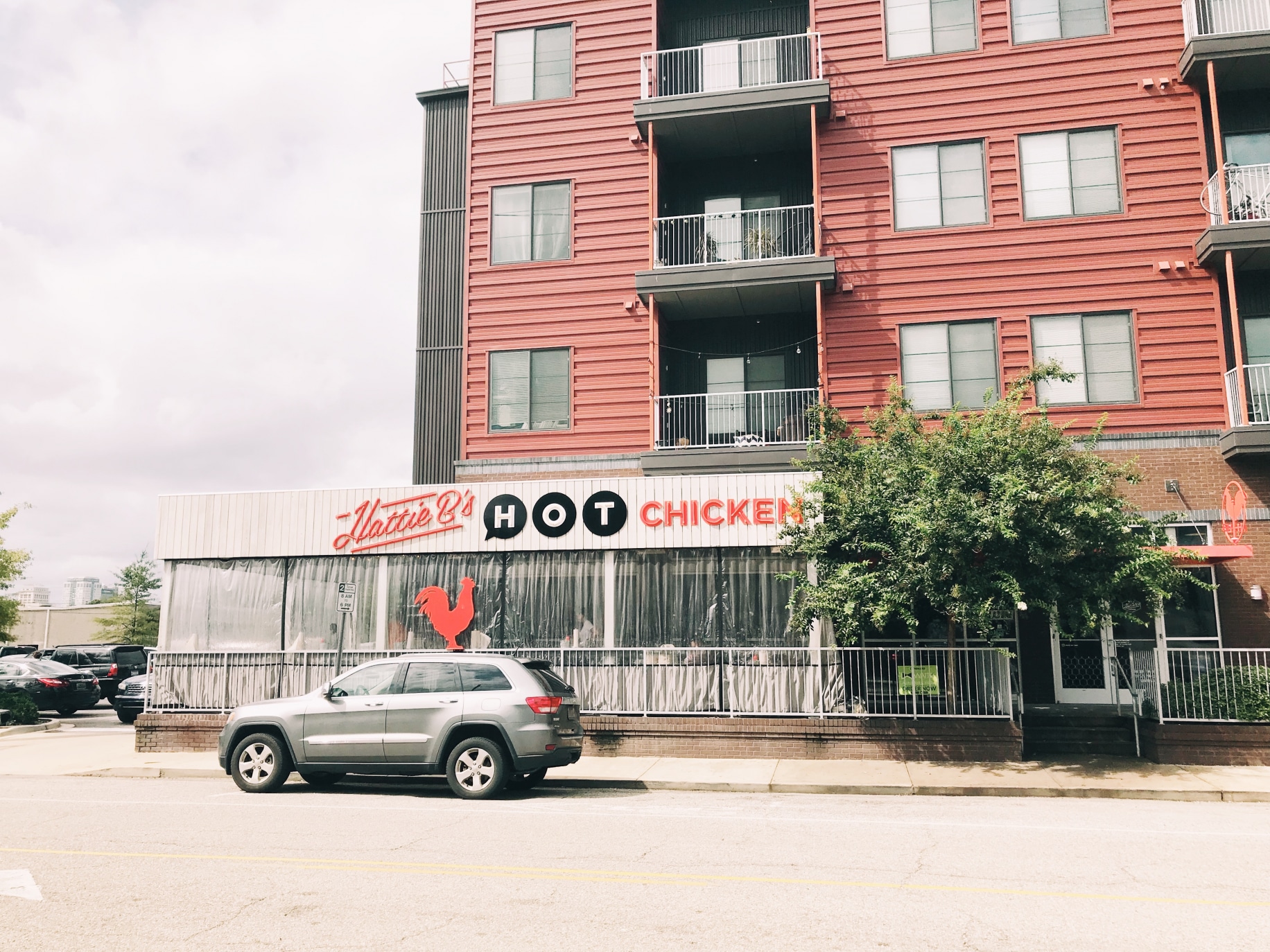 Where To Groove (Or Just Listen) To Live Tunes
Innisfree Irish Pub: Innisfree is the quintessential late-night bar. You'll find an eclectic crew here into the early morning. Everyone from local kickball teams to college students and more come to Innisfree to listen to live music and make memories with friends.
Tin Roof: If you're looking for a bar where you can enjoy a live or country band at the front, and a DJ queuing up pop and hip-hop hits on the patio, then Tin Roof is your spot.

SideBar: SideBar has a little something for everyone. Looking to dance the night away? The dance floor is always packed. Or, sit back and enjoy the live music—or even play volleyball on the sand court.
Moe's Original BBQ: Moe's is well known in the area for being a great place to watch the game, groove to live tunes and grab a local brew. The Redneck Nachos can't be beat and the Banana Pudding is fantastic.
Where To Go For The Latest, Greatest Spots Birmingham Has To Offer
Brät Brot: There's no place more hip than Birmingham's very first German biergarten, complete with authentic German cuisine. Hixson has yet to try the delicious German fare, but her co-worker Jeremy quickly chimed in with his favorite Brät Brot dish, the pretzel and beer cheese.

The Refinery: This brand-new speakeasy-themed bar is the newest concept from the owner of SideBar, John David Connor. It is aimed toward a sophisticated crowd and will feature chandeliers and jazz.
---
Update On The Metropolitan
On Sept. 27, 2018, a fire destroyed Building 3, Phase 6, of the Metropolitan apartment community in the Lakeview District of Birmingham. This section of the complex was unoccupied and under construction. One firefighter suffered leg injuries. No one else was injured.
Phase 1 of the Metropolitan experienced no damage. This section includes the amenity areas, staff offices and apartments, including 17 occupied residences.
Hixson and her team at the Metropolitan extend their sincere gratitude for the following:

The Birmingham Fire Department, for working tirelessly to contain the fire and keep everyone safe.
The Birmingham Police Department, for its amazing response time and assisting in evacuations and traffic flow.
Bird's in Lakeview, for giving Metropolitan residents somewhere to hang out while they waited for clearance, and for providing beverages, even without power.
Darbin DeWitt with Signal 88, for always watching out for the Met and going the extra mile.
Red Cross, for making sure residents were taken care of so quickly.
Everyone who texted, called or posted to check in or offer words of encouragement.
"The Metropolitan thanks you. We could not do this without every single one of you, and we are truly blessed with the best neighbors, residents and FRIENDS!"


Metropolitan staff
Sponsored by: