Pat Martin. Photo via Martin's Bar-B-Que's website

Rodney Scott. Photo via Rodney Scott's BBQ's website
The entrance of whole hog barbecue into Birmingham's culinary scene is going whole hog. (Sorry, I couldn't resist.) Tennessee-based Martin's Bar-B-Que opens in Cahaba Heights this fall. The news came on the heels of South Carolina-based Rodney Scott's BBQ announcing its Avondale location, also scheduled to open fall 2018.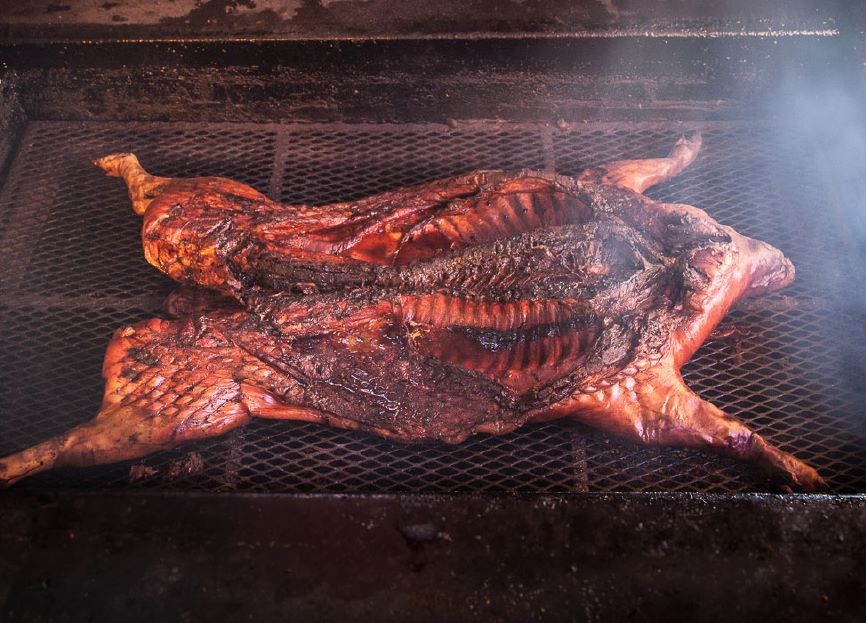 Now, Birmingham is already blessed with some stellar barbecue, lots of it. What's new with Martin's Bar-B-Que and Rodney Scott's BBQ is whole hog barbecue, a trend that's heating up slowly but surely in other major U.S. cities.
Of course, people smoked whole hogs long before Alabama was a state. The craft of whole hog barbecue takes decades to perfect, so there's nothing trendy about the pit masters who dedicate their lives to it. But as a restaurant concept, this style of barbecue is experiencing a resurgence of popularity.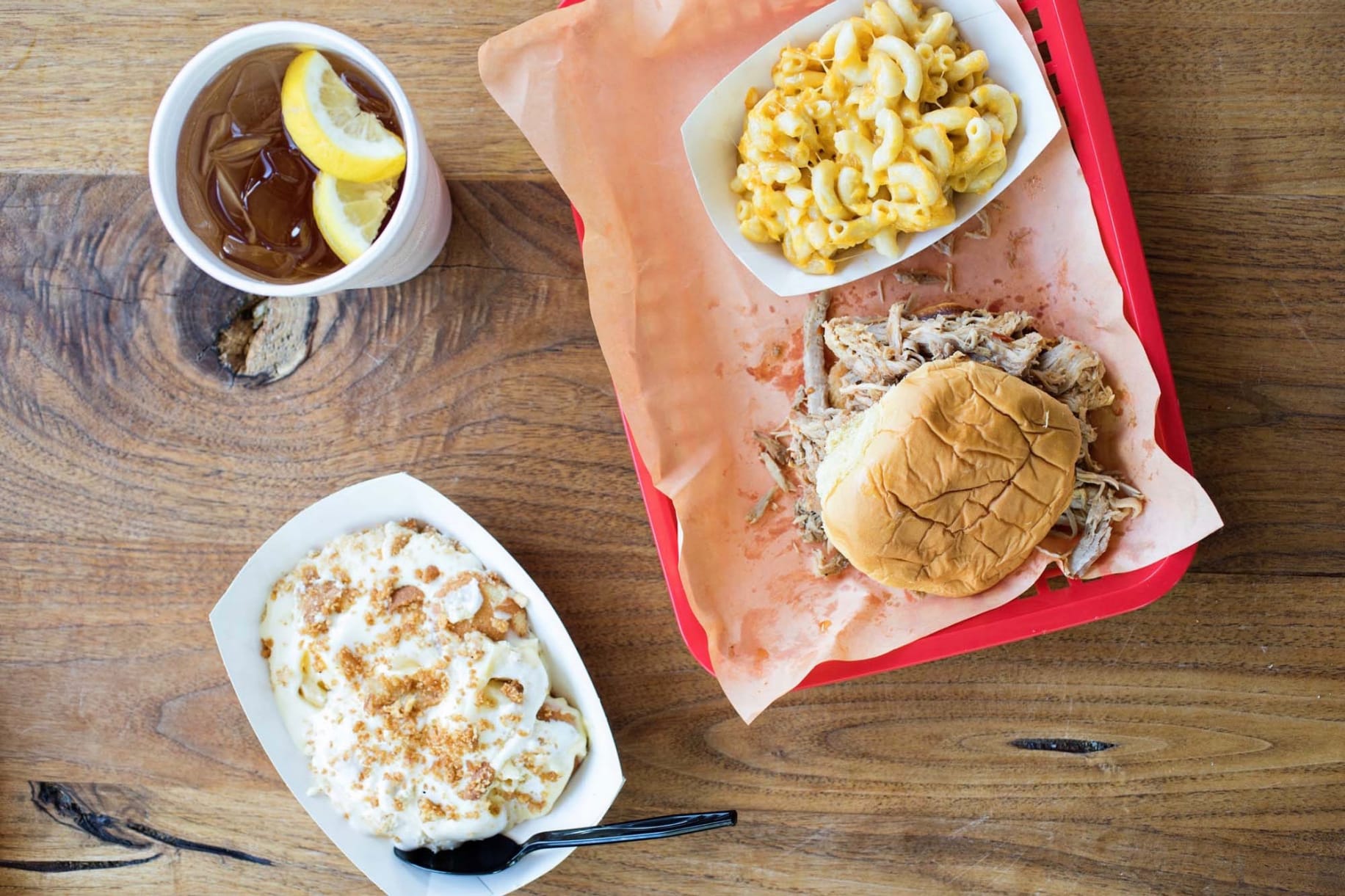 So to recap: two out-of-state pit masters stake their whole hog barbecue claim in Birmingham this fall, one in Cahaba Heights, the other in Avondale. Time for a side-by-side comparison.
1. Small-Town Roots
Pat Martin of Martin's Bar-B-Que learned West Tennessee-style whole hog barbecue in Henderson, Tennessee, before settling in Nashville.
Rodney Scott grew up in Hemingway, South Carolina, where whole hog barbecue was part of the family business. He was 11 years old when he cooked his first whole hog. (I didn't even fry bacon when I was 11.) He's based in Charleston now.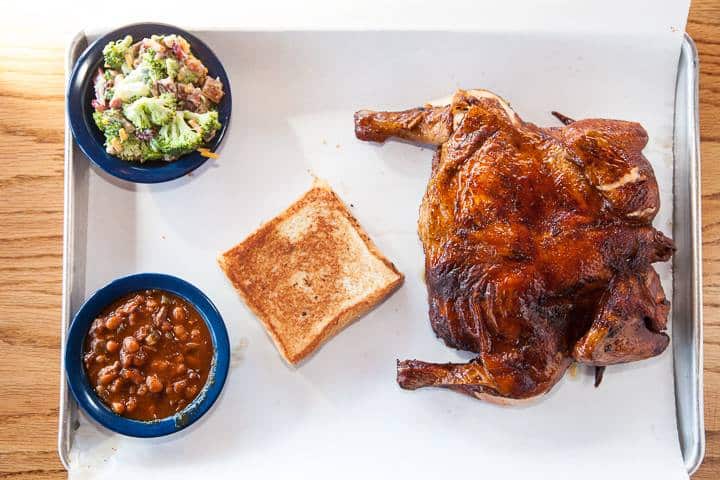 2. Street Cred
Martin and Scott are both approaching three decades of experience as whole hog barbecue pit masters. The Food Network and Bon Appetit, among others, have lauded Martin's Bar-B-Que. The New York Times was hip to Scott's barbecue while he still worked at his parents' place. Now that Scott has his own place, not to mention a James Beard Award for Best Chef Southeast 2018, everyone is hip to him.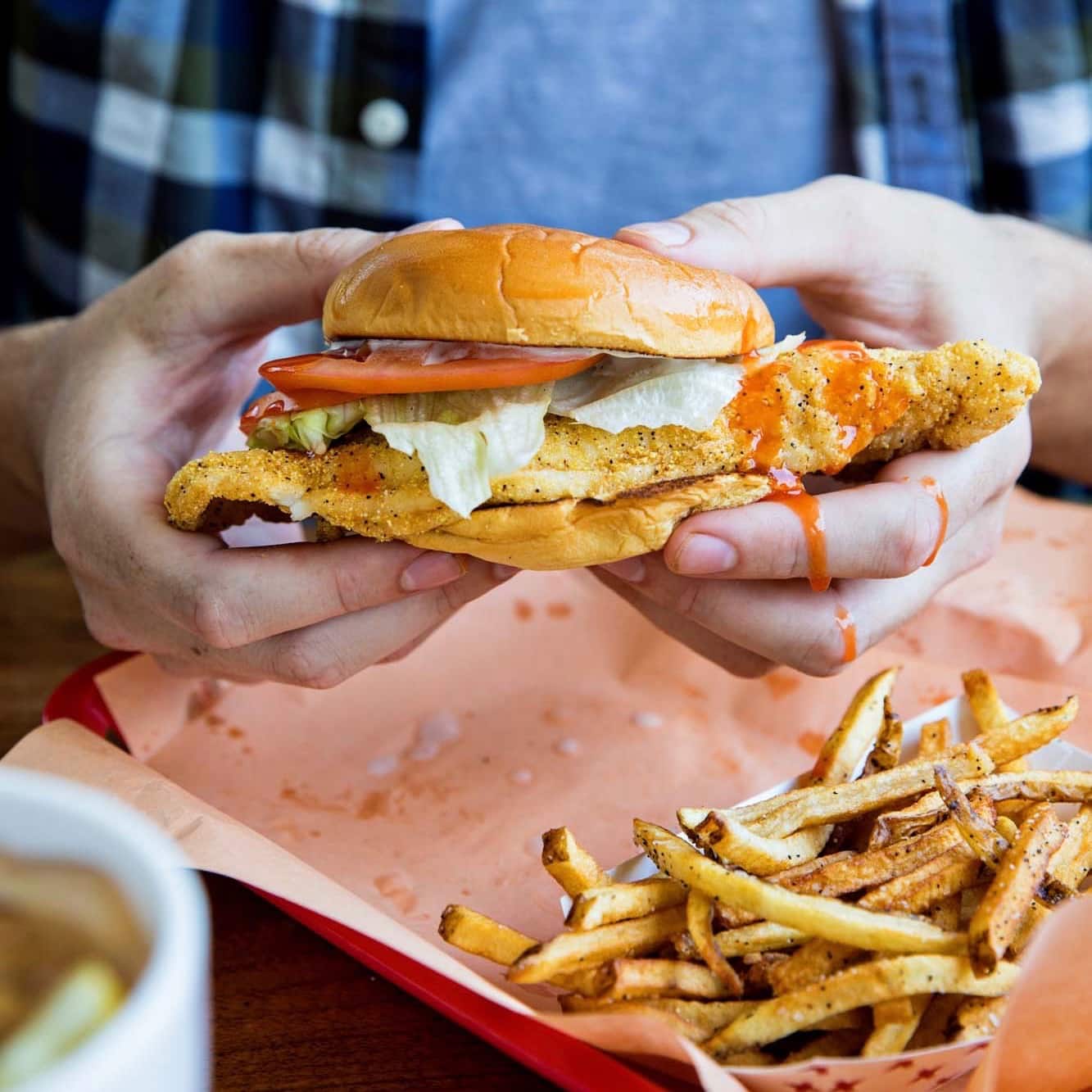 3. Whole Hog Barbecue Philosophies
"The heart and soul of my BBQ is the whole hog. We don't say CUT-CHOP-COOK for nothing. Cut the wood, chop it up and slow-smoke our hogs all night long. Like all good things that take all night, this BBQ will leave you moaning." 

via Rodney Scott's BBQ menu
"Folks here's the deal, this is TRUE Southern BBQ! We're talking about the way the good Lord meant it to be. We cook it very low and slow every single night. To us that ain't just the right way, it is the only way." 

via Martin's Bar-B-Que on Facebook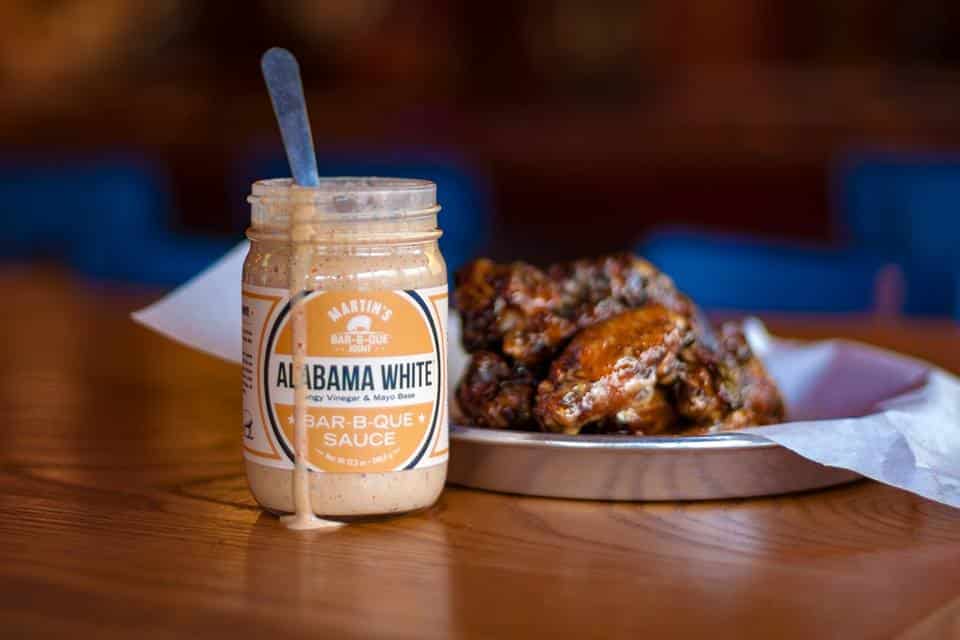 4. Local Connections
Martin's business partner, John Michael, grew up in Vestavia Hills.
Scott teamed up with Birmingham's Nick Pihakis of the Pihakis Restaurant Group.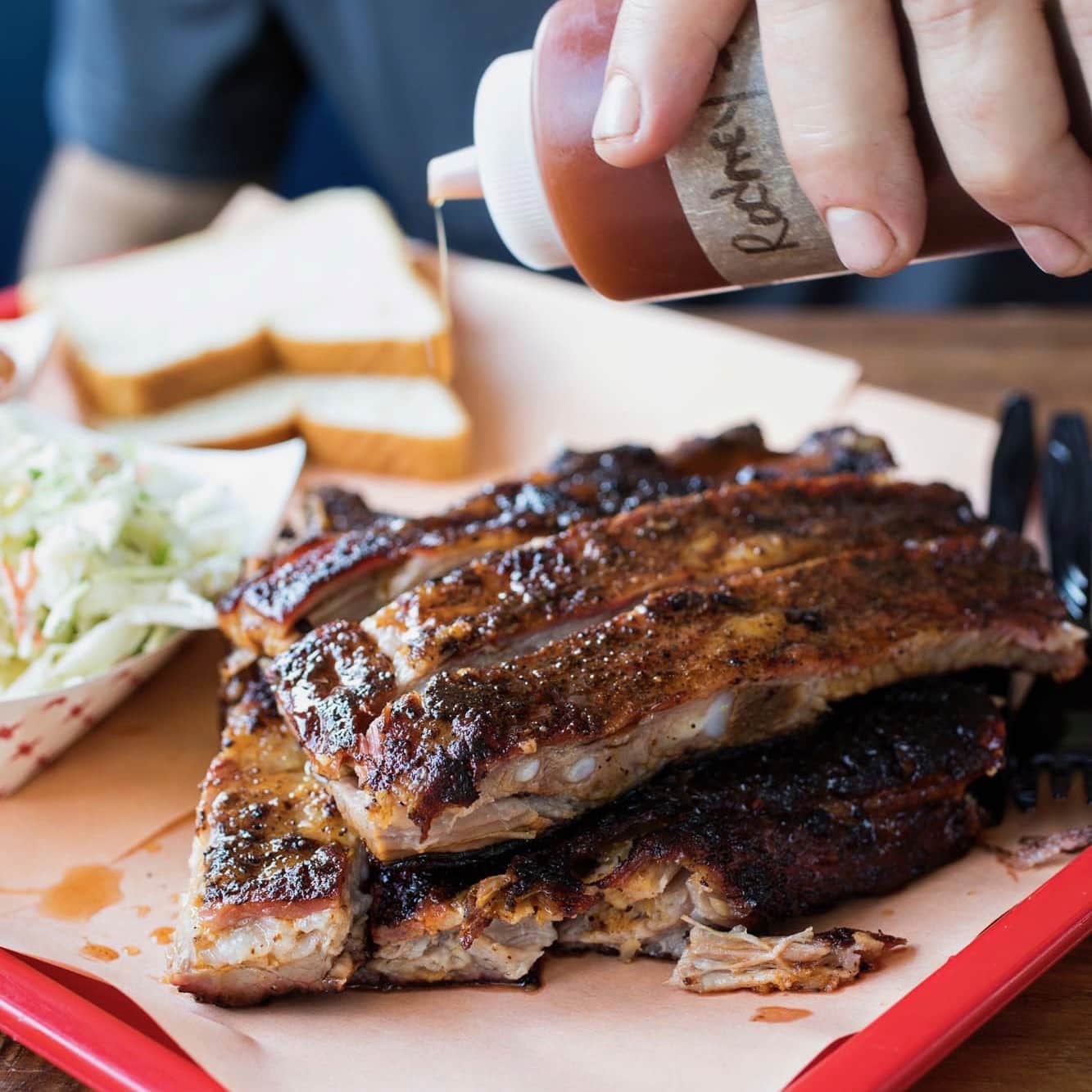 5. Menu Comparison
The city of Charleston exudes a certain understated grace. So does Rodney Scott's BBQ one-pager menu. In addition to whole hog barbecue, they offer pit-cooked whole chicken, fried catfish, ribs and rib-eye sandwiches. Scott's side game touts greens, slaw and a veggie of the day, as well as carb-laden classics like fries, hush puppies, cornbread, potato salad, baked beans and mac and cheese. Just the basics done right.
Nashville style is big and flashy. So is the something-for-everyone menu at Martin's Bar-B-Q. You'll find all the classic sides to go with your whole hog barbecue, plus hearty main dish salads, burgers, Southern takes on nachos and tacos, and wings (yep, looks like we'll have to update our Birmingham wing guide soon).
Both establishments serve beer and wine.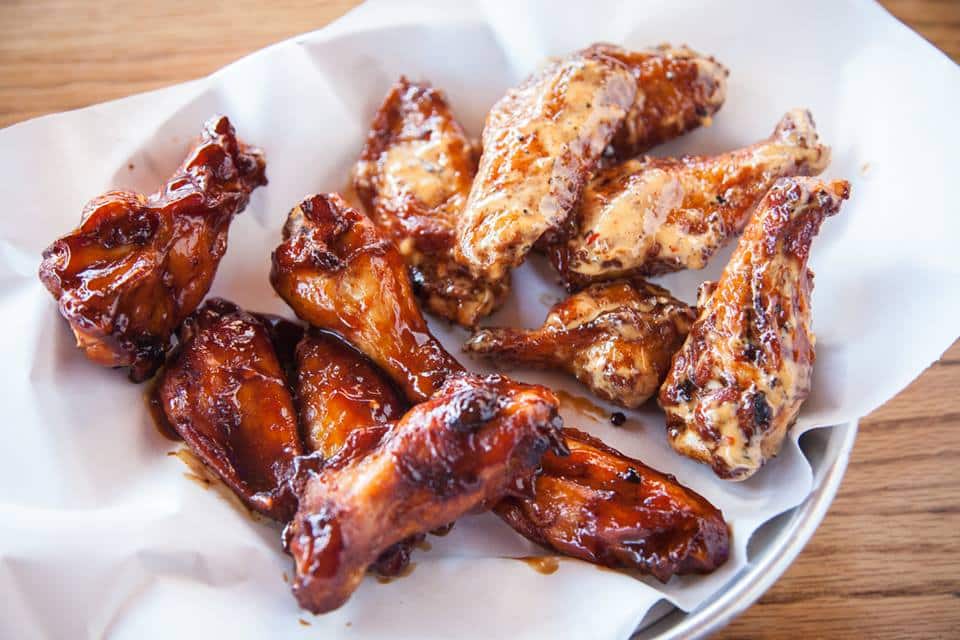 For dessert, Rodney Scott's BBQ keeps it sweet and simple with banana pudding (and I'm betting it's good). Martin's Bar-B-Q uses family recipes for its wider dessert menu, including pecan pie, fudge pie, strawberry cake, coconut cake and fried blackberry pie. (I'm betting there's nothing wrong with those either.)
6. Locations
Martin's Bar-B-Cue has five locations in Tennessee, as well as one (soon to be two) in Kentucky. The Birmingham location will be at 3029 Pump House Road in Cahaba Heights.
Rodney Scott's BBQ's Charleston flagship is the one and only until fall! Its Avondale address will be 3719 3rd Avenue South.