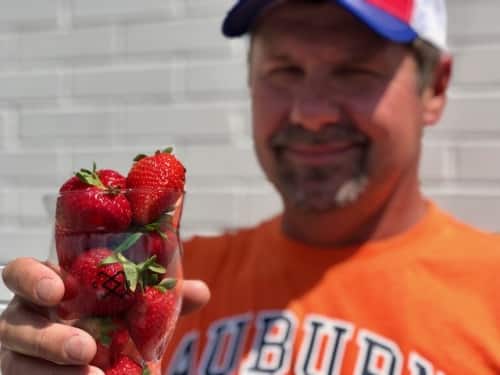 When Cahaba Brewing premiered the first hyperlocal beer in its Proximity Series in June, it sold out in three hours. So long, strawberry blonde. I hardly knew ya. Hello, blackberry Dunkelweizen, the latest in the brewery's collaboration with REV's Urban Food Project. 
Cahaba Brewing debuted the new beer at its taproom on July 23. It's available this week at 14 Birmingham restaurants and retailers. Hurry before it's gone!
Cahaba Brewing Proximity Series: Where To Get It
5 Point Public House
Dyron's Low Country
Eugene's Hot Chicken
Grand Bohemian
Hop City
J. Clyde
John's City Diner
Ovenbird
Piggly Wiggly Clairmont
Piggly Wiggly Crestline
Post Office Pies
Roots & Revelry
Slice
Soho Social
Know Your Hyperlocal Farmer
Only an hour's drive from Birmingham, Taylor Hatchett of Boozer Farms in Thorsby grew the berries used in the Cahaba Brewing Proximity Series blackberry Dunkelweizen.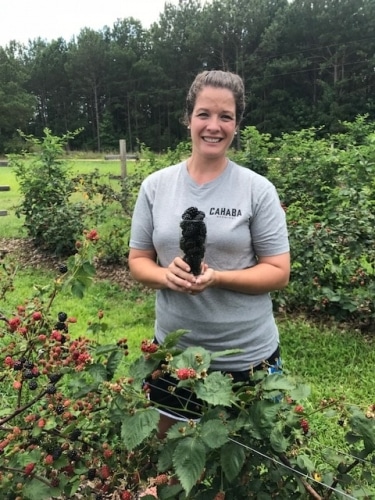 As a grower for REV's Urban Food Project. Hatchett brings her local produce to a hub in Woodlawn. There, local produce is distributed to local restaurants, corner stores located in food deserts and, now, Cahaba Brewing for the Proximity Series. 
Related: Spotlight on Jones Valley Teaching Farm Produce Stand.
"At Cahaba, we're built on community support and it's a core value that we give back to our community at every opportunity," said Eric Meyer, Cahaba Brewing founder.

"Our team has wholeheartedly embraced the opportunity to source and create small-batch brews with local ingredients from Alabama farmers."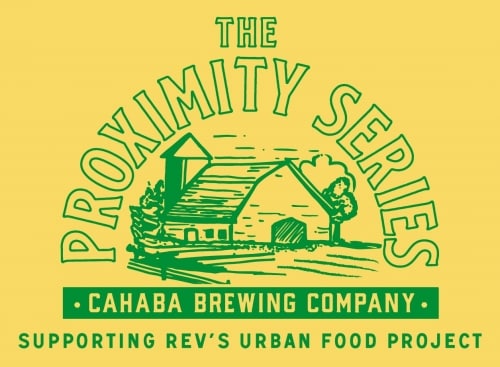 Coming Soon
As the seasons change, so do the brews in the Cabaha Brewing Proximity Series. Be on the look out for future releases made with peaches, sweet potatoes, pumpkins, apples, kiwis and satsumas. 
Want to be the first to know about the next release in the Proximity Series? Follow Cahaba Brewing on Facebook, Twitter and Instagram, and REV Birmingham on Facebook, Twitter and Instagram.