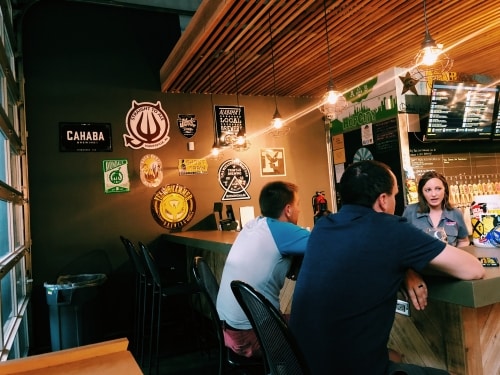 If you haven't visited Hop City Craft Beer and Wine recently, you are SERIOUSLY missing out. 
Hop City opened its doors in Birmingham in October of 2009. Once mostly retail shop that had a small bar area with "the feel of drinking in a warehouse with a fun mural beside you", it's now taking a whole new identity with countless exciting changes to come.
Stacey Chappel is the newly appointed general manager of Hop City and the man with the plan. He's been overseeing the store for less than half a year, but has orchestrated many of the game-changing developments the store has made. Chappel started as a wine buyer for Hop City nine months ago as a day job while bartending at Highlands Bar and Grill under Frank Stitt in the evenings. Yes, THAT Frank Stitt. You could say Chappel has learned from the best of 'em about managing the food and beverage industry with ease.
"I have a great team around me that allowed me to take on this role without total insanity ensuing," Chappel said.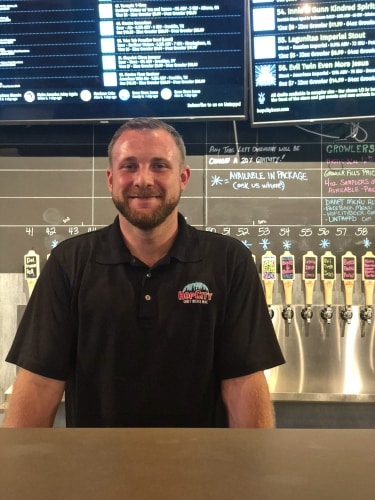 When asked about the improvements Hop City's made over the last year, Chappel had no shortage of examples. For starters, Hop City boasts the largest selection of craft beer and wine in the state, with brews from every continent except Antarctica ("yet," he added). The newly revamped bar houses 65 unique beers on tap and a spacious seating area that welcomes small and large parties alike.
What's next for Hop City?
Hop City plans to build a wine bar and tasting area opposite of the craft beer bar in the coming months. This area is perfect for those seeking to expand their knowledge of the wine world, and will focus on making higher-end wines more accessible to the public by offering small tastes for a more reasonable price.
Their next mission? Food, of course! Within the next year, Hop City will expand into a restaurant. While many details are still in the works, Chappel's vision for the expansion is locally grown ingredients and dishes based on Birmingham native's demands.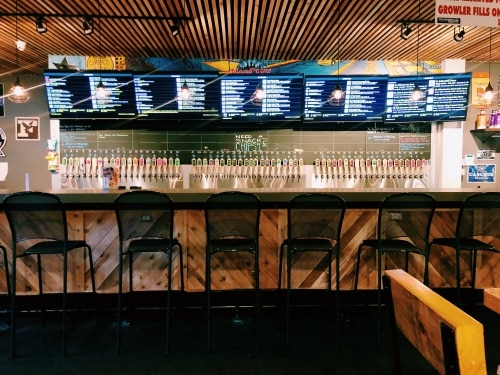 While you patiently wait for these game-changing renovations, you can still enjoy some pretty unique events hosted by Hop City. The shop hosts quarterly wine dinners with a fun seasonal theme and delicious food from Chef Fiona of The Hot Tag food truck. Their next event, The Summer Rosè Wine Dinner, (because rosè all day, right?) is July 29th at 5pm, and is sure to be a can't-miss event. If you really want to think ahead, plan on celebrating Hop City's 6th Anniversary Festival on Sunday, October 7th, for rare beers, amazing food and live music.
Which Hop City addition are you most excited to see? Let us know below!