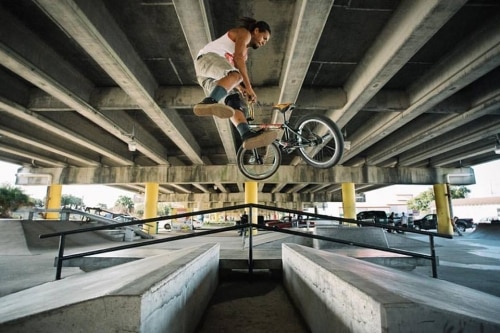 Alabama Department of Transportation (ALDOT) officials say a new public space is possible underneath the rebuilt Interstate 20/59 elevated highway through downtown Birmingham.
Where?
The proposed location is 10 blocks underneath the widened highway from 15th Street to 25th Street North. The linear park would start close to the Civil Rights District, ending just beyond  Uptown , east of the Birmingham-Jefferson Convention Complex (BJCC).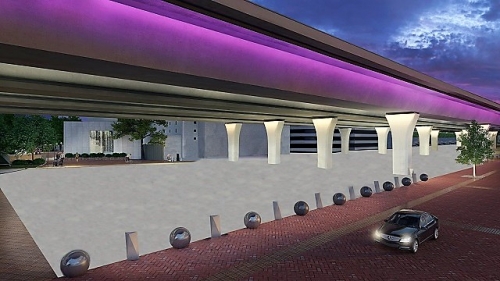 Let's Get Creative
Birmingham, here is your chance to be involved in a community project. I don't know what's going on in that rendering above, but it looks like a parking lot to me. Is this what you want?
Next month ALDOT plans to invite the community to discuss linear park ideas at two meetings (I'll let you know the where and when). Since ALDOT's proposal is only a concept at this stage, nothing is set in concrete. That means the possibilities are endless. Let's take a cue from other public-space projects and see what they offer.
Here are three examples of linear parks in other cities: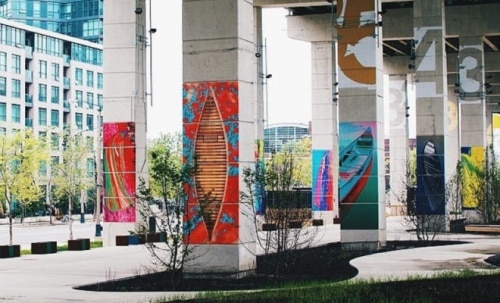 A Place To Catch Air
I'm doubling down on a skate park because Birmingham does not have one, and we have an ample community of riders. This could be a place for those electric scooters Birmingham may get, as well as for bike riders and roller skaters/bladers—whatever you people want to do on non-motorized wheels.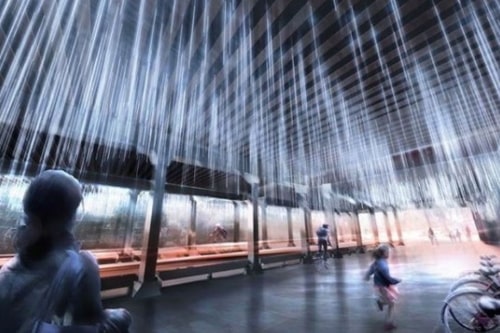 "Plans are moving forward for the dramatic transformation of the M Street underpass in NoMa into a light-filled passageway awash with countless points of light raining down from its ceiling." – NoMa Parks Foundation
2. An Art Park
In Washington D.C. two permanent illuminated displays are going to be installed in the underpasses of M and L streets NE. The artwork is funded by a $50 million grant from the city to create parks and improve public spaces.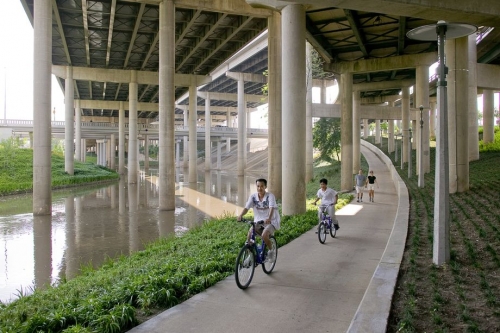 3. A Concrete Forest
Since it opened in 2006, Sabine Promenade has been recognized internationally and nationally for its creative way to reuse a huge, old cistern that was built in 1926 to provide water for the city. Located below Houston's I-45, it features bike and pedestrian pathways. Nighttime lighting changes from white to blue, depending on the phases of the moon.
Hey, your voice matters in this project. What are your ideas to transform this Birmingham underpass?