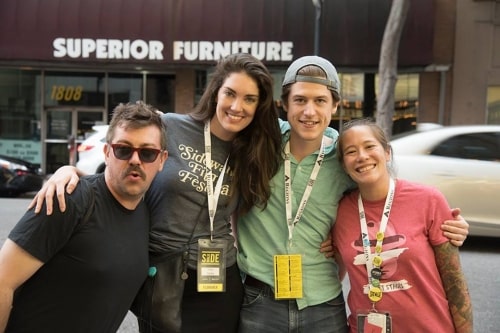 We've got big news for the independent film scene in Alabama! Thanks to $200,000 in support from the Jefferson County Commission, filmmakers and filmgoers alike will be able to enjoy the new Sidewalk Cinema and Film Center coming to the Pizitz building in downtown Birmingham.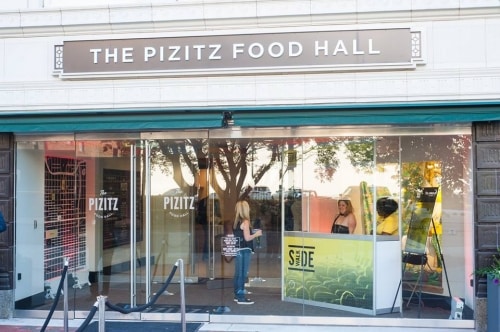 Sidewalk is a nonprofit organization dedicated to reviving and continuing independent film and cinema in Birmingham. A staple in indie culture, the Sidewalk Film Festival attracts thousands of people to the Lakeview district every year. Without a permanent hub for indie cinema, though, Sidewalk believes that the Sidewalk Cinema and Film Center is exactly what Birmingham needs. Did you catch our previous article on the center? Keep reading for the latest updates.
Sidewalk Cinema's Virtual Tour
Here's a virtual, interactive look at the future facility in Birmingham's Downtown Theatre District in Lakeview! Drag the video left and right to see it all. If you have a VR headset like the ones Sidewalk has featured before, you can experience the full effect of what the Sidewalk Cinema and Film Center will look like.
Big Money For Birmingham
This could mean big money for Birmingham. Sidewalk Cinema estimates:
Moreover, the location downtown means more foot traffic. It also means more attention to the Alabama independent film industry. Bring on the spotlight!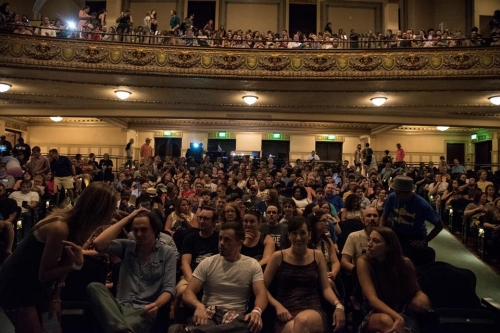 Furthermore, the center will host more film festivals like the Sidewalk Film Festival. It'll be a home African-American, Asian, and Bollywood Film Festivals, among others. An opportunity like this opens the door for youth and minorities to spotlight Birmingham's ever-growing diverse community— and more possibilities for expression, education, and entertainment. Birmingham needs a space like this, considering the Film Center will be the only place like it in the state.
Meeting The Goal
The Make Movie Magic campaign encourages anyone and everyone to contribute to their goal of $4.9 million. As of June, the campaign has raised $3,577,467 towards starting up and constructing the film center!
With big-name patrons like these and more, the campaign gets closer to meeting its target:
Jefferson County Commission
Community Foundation of Greater Birmingham
Coca-Cola Bottling Company United
Bayer Properties
ESBCO Industries
Alabama Power Foundation
You can invest in the Sidewalk Cinema and Film Center, too! To contribute to this movement, you can give personal donations in person, by phone, via mail, and online here.
---
Let us know your thoughts on the visionary campaign!