Sponsored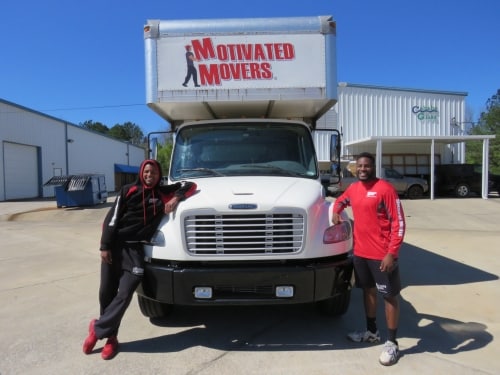 Whatever size your move, here are the top 5 reasons you should leave it to the pros at Birmingham's Motivated Movers.  Read on….
1. 

There is an art and a science to packing a moving truck.

Imagine an empty truck. Now imagine outside temperatures of 100 degrees and a slew of boxes and bulky furniture that you need to load on that truck. Do you see a giant 3-D puzzle challenge? Probably not. But that's exactly what a moving professional sees.

Professional movers have two things in mind when packing a truck: (1) efficiently loading as much as possible to save the customer costs, and (2) keeping property safe and secure. To achieve those goals, movers must think of creative solutions on the fly. Get a free detailed quote from Birmingham's Motivated Movers to see how they can optimize your next move.
"A mover is a really innovative-type thinker. Being a mover at Motivated Movers taught me to think out of the box."—Jonathan Sitton, Manager at Motivated Movers
"They know that if they can pack it easily, they can unpack it easily while saving money and securing valuables," Sitton said.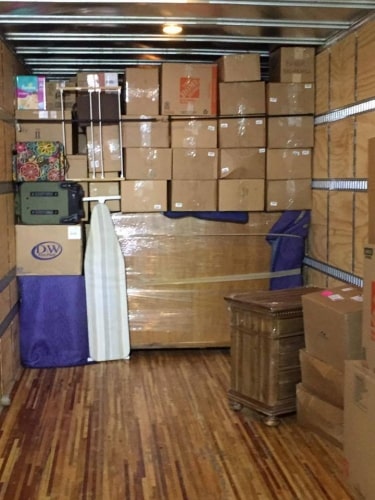 For instance, a mover might turn a sofa up on one side and stand it in a back corner of the truck, cushion side facing in. This saves space in the truck and creates a protected alcove for smaller items. It's like the sofa fort you built when you were a kid, but with a practical purpose.
Glass pieces, such as framed artwork, flat-screen TVs, tabletops and shelves, are safest when they're placed flat against the interior walls of the truck. The crew at Birmingham's Motivated Movers carefully wraps each glass piece in pads and uses straps to secure them to the walls.                
As each item finds its proper home on the truck, movers use bungee cords, straps and a plethora of large, thick pads to ensure your belongings are secure and protected during transport.
2. Motivated Movers is a local business that has made Birmingham proud for 10 years.
The Birmingham-based company began in 2008. By providing professional, reliable and trustworthy service, Motivated Movers has thrived and expanded. Today, the company has a presence in six Alabama cities and locations in Florida, Tennessee and Georgia.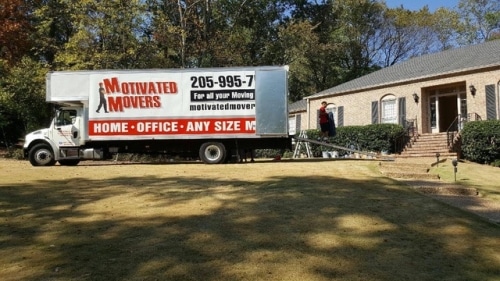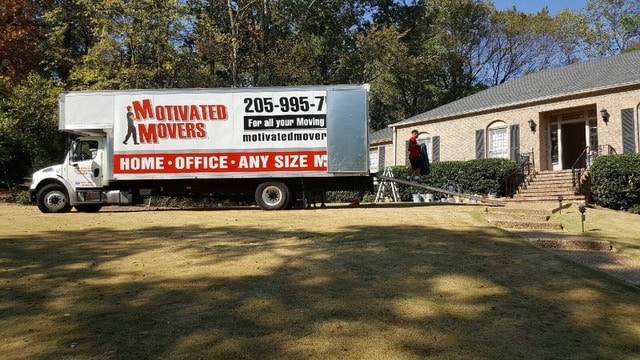 3. You'll receive prompt, courteous and professional service, from the front desk to the movers at your door.
When you choose Birmingham's Motivated Movers, you get thoroughly vetted and trained professionals who are hired directly by Motivated Movers, not day laborers. This service promise is backed by an A+ rating with the Better Business Bureau and a 2018 Top Pro designation on Thumbtack, along with many more awards and accolades.
"I have used several moving companies throughout the years (either personally or through my real estate company). Motivated Movers has been by far the best!!!! I highly recommend them!" – Lindsay D. via Thumbtack
4. In the rare event of damage, you're covered.
You might be able to talk your friends into helping you move, but if damage happens, you will be out of luck. Say, perhaps, your prized speakers get scratched, do you think a volunteer helper is going to pay to refinish them? Your friends expect a big thank-you (and maybe dinner) when they help you move, not more responsibility after the fact.  
That doesn't happen with Birmingham's Motivated Movers. They are fully licensed, bonded and insured. If, despite all precautions, damage occurs during your move, the company will handle the repairs.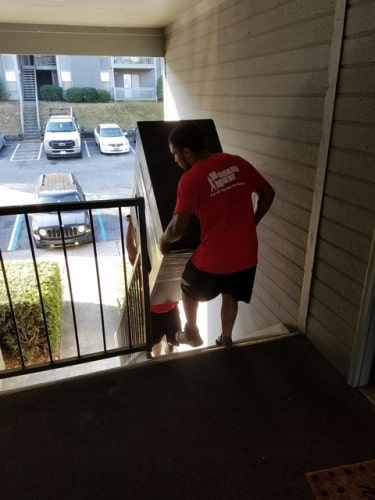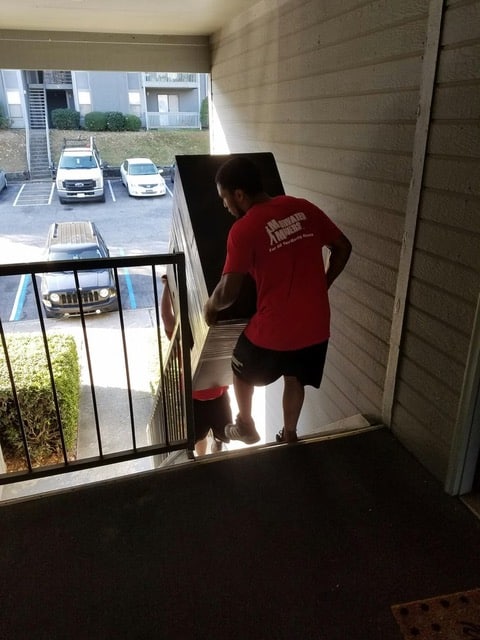 5. Birmingham's Motivated Movers offers affordable options for any size move.
Whether you landed a job across the country and need a full pack and move, or just need to relocate that ginormous entertainment cabinet to the other side of the room, Birmingham's Motivated Movers can help. And for DIY-ers, they offer all the professional packing supplies you could ever need.
Get a quote from Birmingham's Motivated Movers today, or read on for more moving tips.
Sponsored by: