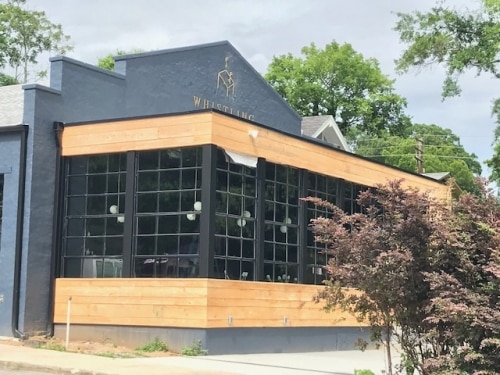 Since 2016, fans of Shindigs catering and food truck in Birmingham have anxiously waited for a brick-and-mortar restaurant from chef and co-founder Mac Russell. The wait is almost over. Renovations are wrapping up in the Forest Park location, and Russell plans to open the doors of Whistling Table around the first of June. Here's what you need to know.
1. Expect your Shindigs faves, plus healthy fresh salads, a juice bar and elevated dining options at Whistling Table
Whistling Table, located at 3916 Clairmont Avenue, will expand on Shindigs' fast-casual, farm-to-table concept. It will serve breakfast, lunch and dinner and can seat a hundred guests, more or less. You can order the famous steamed pork buns and other food truck favorites, but expect to see more fresh, healthy menu options like seasonal salads and a juice bar. A food truck has its limitations. At the new kitchen at Whistling Table, "we're not limited by anything," Russell said.
Once things are up and running, Russell plans to expand dinnertime options to include elevated fare in a casual atmosphere.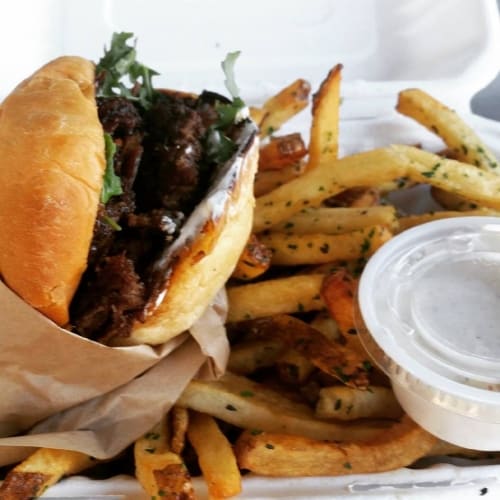 2. What is Whistling Table? It's where you dine joyfully
The choice of the word "whistling" evolved from some of the positive traits of Russell's personality: happy, delighted, speedy. The "table" is the most sacred place. Everything happens around it, right down to the biblical Last Supper.
"It's where we dine joyfully. Where you can dine with expectation, wonderment, love and joy."—Mac Russell, Whistling Table
The concept permeates the farm-to-table menu and the working environment Russell strives to cultivate in his permanent Birmingham location. "I thought it was going to be about our guests' experience, but I learned after a couple of years in the process that it's about how we treat one another as peers in the service industry," Russell said. "It's about humility, honesty, coaching and implementing, but also leading by example."
3. You can buy wine (to take home!)
Harkening back to the days of  V. Richard's market, customers will be able to stop by Whistling Table on the way home from work for a bottle of wine and, perhaps, a casserole for dinner. A small retail nook inside Whistling Table will offer grab-and-go items, some raw ingredients and wine.
Russell has hired the No. 1 sommelier in the Southeast to head up the wine program at Whistling Table. Options will run the gamut from high-end to quality economy choices tailored to customer needs.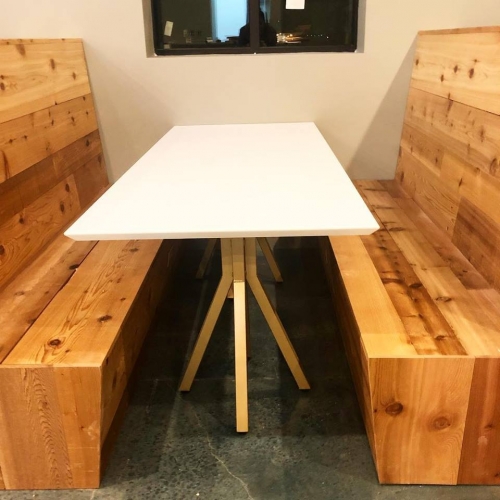 4. Whistling Table's interior features white cedar salvaged from the former V. Richard's storefront
Sometimes stained or painted to meet building codes, the old cedar beams have been repurposed into interior design components throughout Birmingham's Whistling Table. Look for cedar in the ceiling, booths and restrooms.
5. A neighborhood recycling program is on the table
When working at Flora-Bama, Russell expanded and improved the recycling program there. At Whistling Table in Birmingham, he hopes to do the same—not only for the restaurant but also for the Forest Park neighborhood.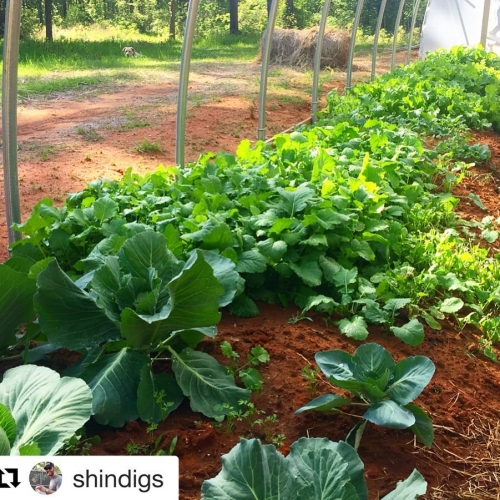 6. Farm-to-table ingredients are grown on Russell's family farms and other gardens
Tomatoes grow best in sandy loam. Peas and corn grow better in dark, rich soil. With farming roots on both sides of the family, Russell has the best of both worlds. He sources ingredients from his family's two farms in Alabama with two different soil profiles. The farm in Morgan Springs (North Perry County) has sandy loam, while the farm south of Marion (South Perry County) has the dark, fertile soil for which Alabama's Black Belt is named.
"There's a minerality to the water from Morgan Springs. When the farm's irrigation sprinklers go off, it takes me back to when I was a kid in the fields." —Mac Russell, Whistling Table
7. Whistling Table is hiring
The opening team is in place, but more staff is needed. Applicants can apply here.
Looking for more Birmingham foodie news? Check this out.