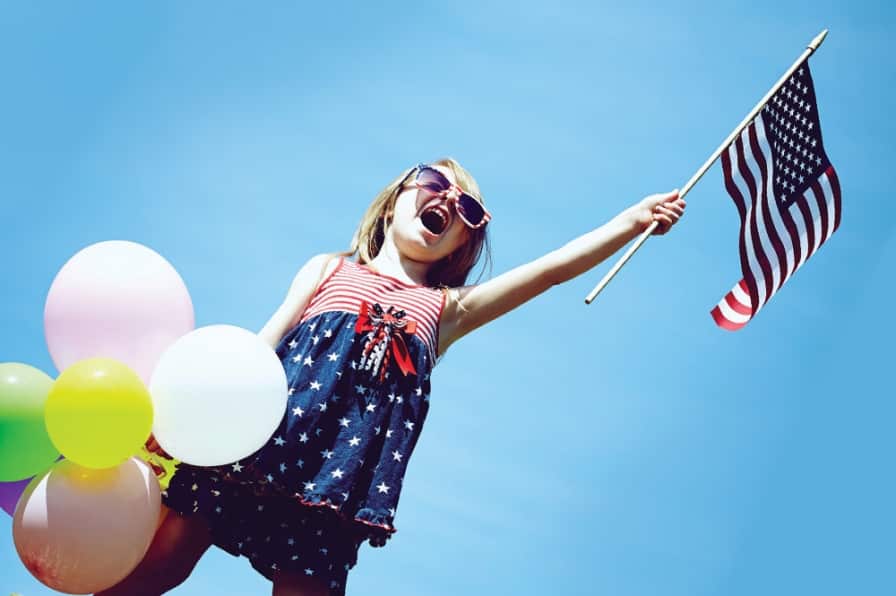 Memorial Day Weekend is just days away. To make it fun and exciting, here are seven events happening around Birmingham that you won't want to miss!
1. Memorial Day at American Village
Celebrate Memorial Day Weekend with a day of remembrance and tributes to America's veterans and active military at American Village. While there:
Drill with the Continental Army

Meet Patrick Henry, Martha Washington and other patriots of the past.

Visit the President's Oval Office and Concord Bridge.

Experience the National Veterans Shrine
There will also be lots of food vendors with everything from Polish sausage, steak sandwiches, hamburgers and BBQ to ribbon fries, funnel cakes, shaved ice and more.
When: Mon. May 28
Where: American Village. 3727 Hwy. 119, Montevallo, AL 35115
Time: 10am – Gates Open; 11am – A Salute to Veterans (Liberty Hall); 1pm – Wreath laying (National Veterans Shrine); Family-friendly activities until 3pm
Cost: Free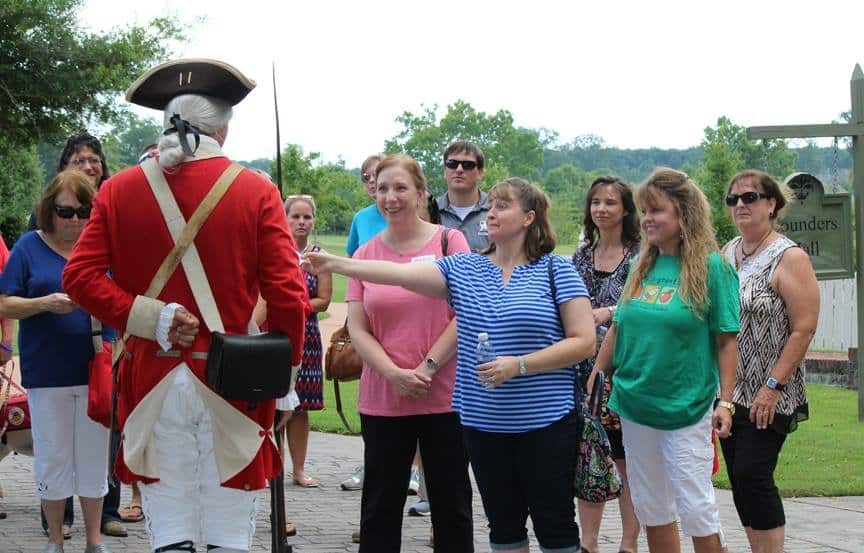 2. Salsa Showdown
Don't miss the Sidewalk Film Festival's 8th Annual Salsa Showdown happening this weekend. This fun event is a fundraising competition between local restaurants and catering companies to determine who offers the best salsa, guacamole, queso and specialty dips in Birmingham.
Admission includes:
Sampling privileges at each competitor's station
Ballot for casting an "Audience Choice" vote
Pinata smashes
Kids' activities
Live entertainment
Beverage vending
There will also be a hot pepper eating contest, so enter for a cash prize and spicy good time!
Proceeds from ticket sales benefit the Sidewalk Film Festival (Sidewalk Film Center and Cinema).
Hosted by: Sidewalk Film Festival, Cahaba Brewing Company, Salsa Showdown
When: Sat. May 26
Where: Cahaba Brewing Company. 4500 5th Ave S., building C, Birmingham, AL 35222
Time: 2pm-6pm
Cost: $15 in advance; $20 at event; Ages 5 and under – Free
Tickets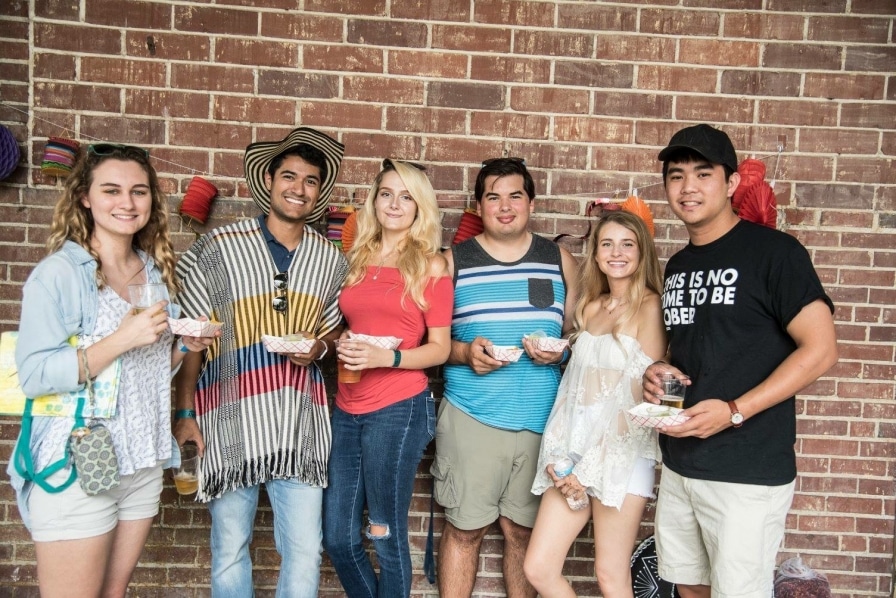 3. Memorial Day Weekend Community Classes
Honor yourself, our health and your freedom this Memorial Day Weekend with community-style yoga classes at Villager Yoga.
When: May 27-28
Where: Villager Yoga. 3150 Overton Rd., Birmingham, AL 35223
Time: Sun. May 27 – 2:30pm-3:45pm (Slow Flow with Annie Damsky, prenatal friendly); Mon. May 28 – 11am-11:15am (Elemental Flow with Emilie Maynor)
Cost: Suggested $5 minimum contribution. Class passes are also accepted.
Sign Up
4. After Hours at the Plaza: Game Night
Do you love a good board game and the friendly competition that comes with it? Then team up with friends and fellow gamers for After Hours at the Plaza: Game Night at the Hoover Public Library.
Board games are provided, but feel free to bring your own to share.
East 59 Vintage Cafe will cater the event.
When: Fri. May 25
Where: Hoover Public Library. 200 Municipal Dr., Hoover, AL 35216
Time: 7pm-10pm
Cost: Free
5. Family Fun Friday
Get the whole family on track to better health during Family Fun Friday at Railroad Park.
Join in on team activities like kickball, soccer or wiffle ball.
Each class begins with a warmup and light stretching, followed by the game of the week.
When: May 26
Where: Railroad Park. 1600 First Ave S., Birmingham, AL 35233
Time: 6pm
Cost: Free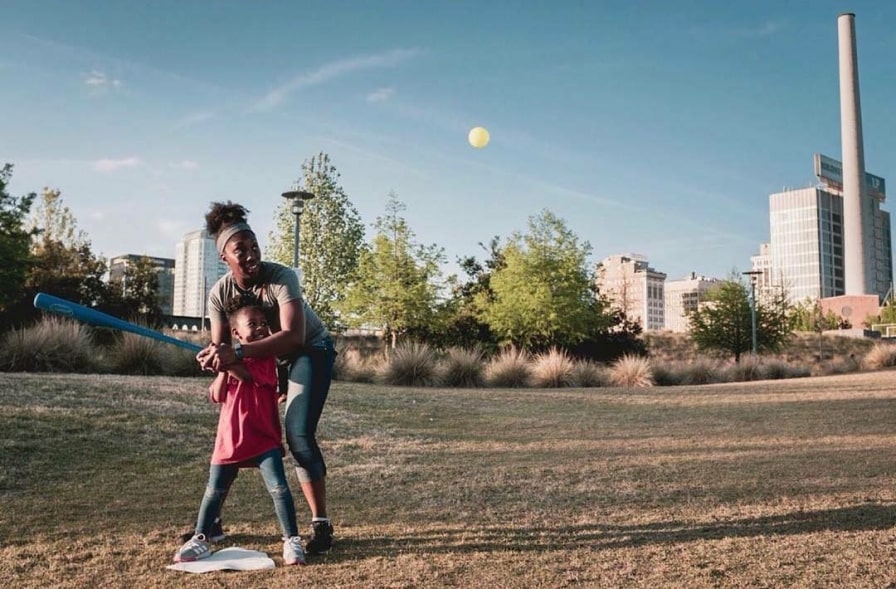 6. Rumba Latin Birmingham: Latin Night at Saturn
Strap on your dancing shoes, Birmingham. It's time to rumba!
For a night you won't forget, head to Latin Night at Saturn and discover one of the best and most elegant latin dance parties in the city.
Hosted by: Rumba Latin Birmingham
When: Sat. May 26
Where: Saturn. 200 41st St. S., Birmingham, AL 35222
Time: 9pm
Cost: $10
Tickets
7. Memorial Day Weekend at the Birmingham Zoo
There's no better time to visit the zoo than Memorial Day Weekend! Enjoy all the zoo has to offer, from the train and carousel to Wildlife Shows and the splash pad.
When: Sat. May 26-Sun. May 28
Where: Birmingham Zoo. 2630 Cahaba Rd., Birmingham, AL 35223
Time: 9am-5pm
Cost: Free for Veteran's and active/retired military and their dependents. Bring proof of military service (military ID card, dependent ID card, driver's license, etc.)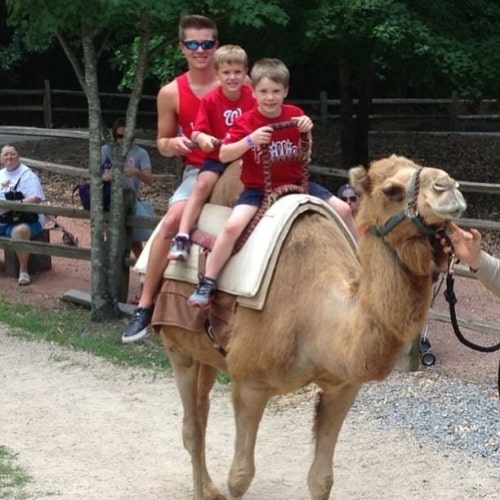 Have you planned your Memorial Day Weekend yet?