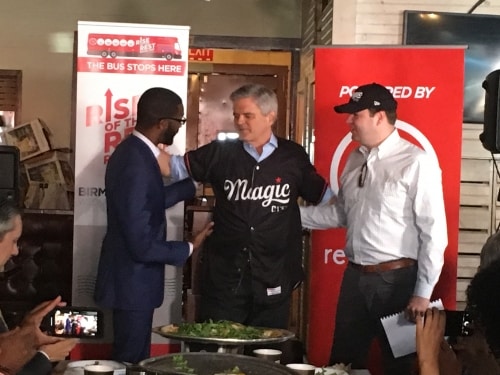 "I'm bullish on Birmingham. Part of the reason I believe in Birmingham, is it seems to me Birmingham believes in Birmingham. And we don't see that in all the cities we visit," stated Steve Case, Chairman and CEO of Revolution and co-founder of AOL at the Rise to the Rest tour in Birmingham, Alabama.
Today, Rise of the Rest (ROTR), a program led by Case, is showcasing entrepreneurs and emerging startups in the Magic City.
Since the tour began in 2014, Case and the rest of the ROTR crew have taken seven tours, traveled over 8,000 miles to 35 cities to invest in local startups across the country.
At each stop along the tour, a pitch competition is featured, showcasing the best startups in each city.
Bham Now attended this morning's opening breakfast meeting on the tour at Post Office Pies in the Avondale neighborhood.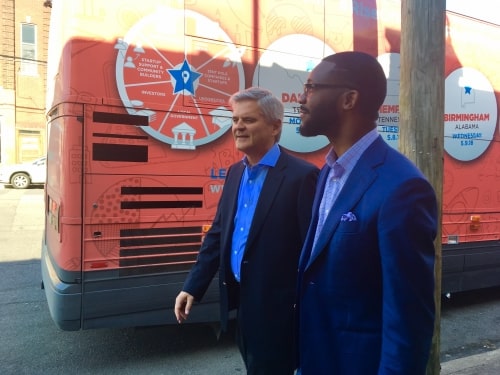 In his opening remarks, Case described how there is a huge disparity in the way venture capital is invested in the United States.
"Last year, 75% of venture capital went to three states. California, New York and Massachusetts. Which means the other 47 states, including Alabama got only 25%. Alabama got less than 1% of venture capital," said Case.
Case and his group investors want to change that dynamic, and they see Birmingham as a promising and creative place to seek out start-ups.
"My impression a few years ago it (Birmingham) was kinda off the radar. But over the last few months it has been getting more and more noticed.

It is clear to me , from what we have heard and seen, it (Birmingham) really is one of the rising cities in America. It is pivoting from steel to startups. The Magic City seems to be growing again and has a great opportunity to be one of America's great startup cities and also one of the most inclusive startup cities," added Case.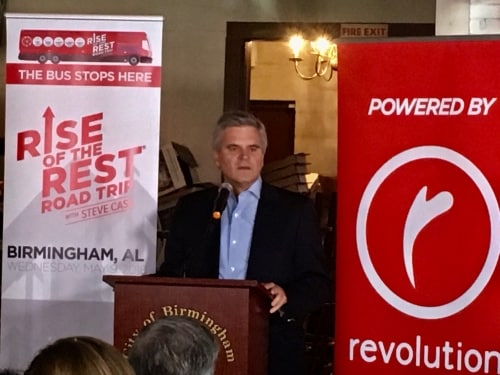 The visit by Rise of the Rest is confirmation that Birmingham is becoming a Mecca for start-ups.
Former TechBirmingham  CEO Jennifer Skjellum explained the national importance of Rise of the Rest's visit to the Magic City.
"Having Rise of the Rest come to Birmingham is a stamp of approval on all the activities that has been done over the last 10 years. We know that all the work being done here is great but to have external validation from someone like Steve Case, Revolution and everyone he brings across the country is an incredible opportunity to shine a larger spotlight on the startups that have been built here."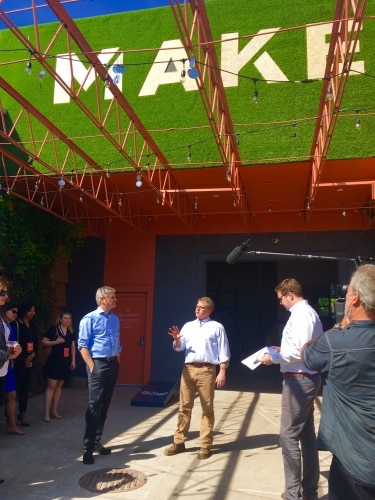 And it looks like the work is paying off.
While describing a personal story about his friend John Hall, the chef who opened the highly successful and popular Post Office Pies, Mayor Randall Woodfin confirmed the city's support of start-ups and innovators.
"That's the spirit (Post Office Pies) we want to support. We want to support innovators. Support startups. Support small businesses," concluded Woodfin.
No wonder Steve Case is bullish on Birmingham.