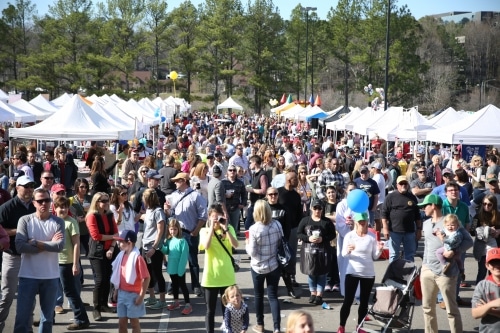 Spring seems to be in the air. If you're like me, you are ready to get outside and enjoy the warmer temperatures. It's still a little nippy, so grab a windbreaker and some friends and head to one of the spring's first outdoor festivals in the area.

Saturday, March 3rd from 10:30 to 3:00 in the parking lot of Brookwood Village, come to the 14th Annual Chili Cook-off. This fun event benefits The Exceptional Foundation, which provides social and recreational activities for individuals with special needs after they leave school…a very important mission.
Often these people don't get a chance to mingle and socialize, to attend events or go on field trips once they reach 21 years old. The Exceptional Foundation works to offer these members of our community opportunities like these beyond their school years.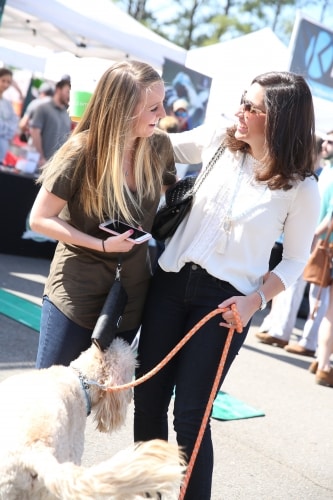 This yearly event draws a diverse crowd of over 10,000 folks meandering along the tents and decorated booths enjoying beer donated by Good People Brewing Co. You'll see folks sampling some of the best chili in the world, all while listening to live music, enjoying the time outdoors and helping a worthwhile cause.
According to Tricia Kirk, President & CEO of The Exceptional Foundation,
"This annual event has developed a loyal following across a diverse audience base. I think that's because it is such a fun, "come as you are" outdoor party with good food, live music and friendly competition – all to benefit the most wonderful people in the world – OUR participants!"
This year there will be 140 teams bringing the heat, competing for prizes such as People's Choice, Most Team Spirit and Best Chili.  You can actually help determine the winners! Come taste each and every chili recipe and cast your vote. The Adamson Ford judges tent will also host 50 local dignitaries who will help narrow down the selection.
Tickets are $10 in advance and $15 at the gate. Children 12 and under are free 
And while you are sipping cold brews and sampling hot chili the kids can enjoy the Bradley Arant Boult Cummings KIDZONE, which will have the obligatory, and fun moonwalk and of course, face painting.
Via – WIAT.com
Cayenne level sponsors include Bellhops, Brasfield and Gorrie, Capstone Real Estate Investment, Charter Spectrum, Dale's Seasoning, Drummond Co., Good People Brewing Co., Magic 96.5FM, Johnson Sterling,
O'Sullivan Family Foundation, Spire, Surgical Care Affiliates, Tailgate Guys/PRE Event Resources, USGA Women's Golf, Waste Management and Wind Creek Hospitality.
It's warmer out, but the weather is still cool enough for a warm bowl of great chili.
This cause is important and improves the quality of life for so many! Plan on joining your neighbors.