Birmingham offers many ways to learn more about the Civil Rights movement, and to celebrate Black History Month. A visit to Birmingham can be a sobering, reflective and finally an uplifting experience for anyone interested in this period of our country's history.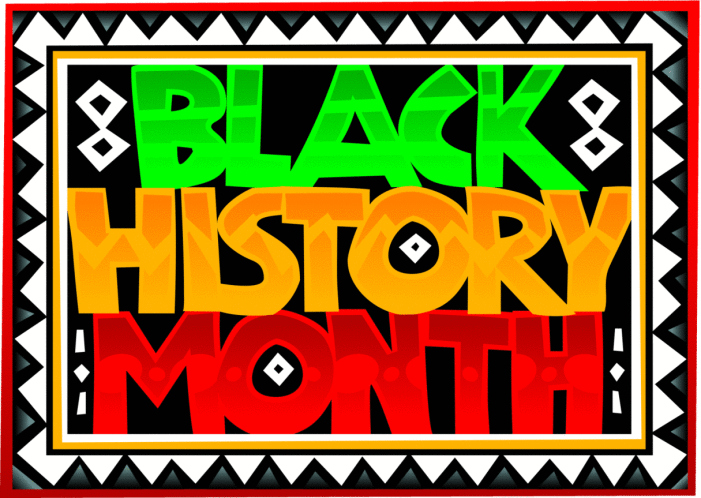 Today Birmingham is an international city, with a new, young, mayor, Randall Woodfin. The city is transforming at lightning speed; blighted properties are being demolished, old buildings are being renovated and neighborhoods are being revitalized, new tech start-ups are headquartered here and we are the foodie destination of the south. We are a city on the brink of rebirth, but to move forward we have to remember to look back.
In the spring of 1963 activist launched one of the most important campaigns of the Civil Rights Movement right here in Birmingham, AL. Project C, or the Birmingham Campaign would be a series of sit-ins at lunch counters, marches and boycotts.
These peaceful protests were met with unimaginable violence, against men, women and children. The events produced some of the most iconic and disturbing images of the Civil Rights Movement. This campaign was a turning point in the movement, and according to President John F. Kennedy it signaled the "beginning of the end" of the centuries-long discrimination and inequality.
As we celebrate Black History month in February, there are many ways to learn about the Civil Rights Movement and specifically Birmingham's role.
Civil Rights Foot Soldier. Via- www.i.amz.mshcdn.com.
See an exhibit, talk to a foot-soldier
The Birmingham Civil Rights Institute
The Birmingham Civil Rights Institute has a full schedule of February events, many marking Black History Month.  At scheduled times throughout the month, visitors can meet and talk with foot soldiers of the Civil Rights Movement. If you haven't been, then go. This place is moving, important and so beautifully curated.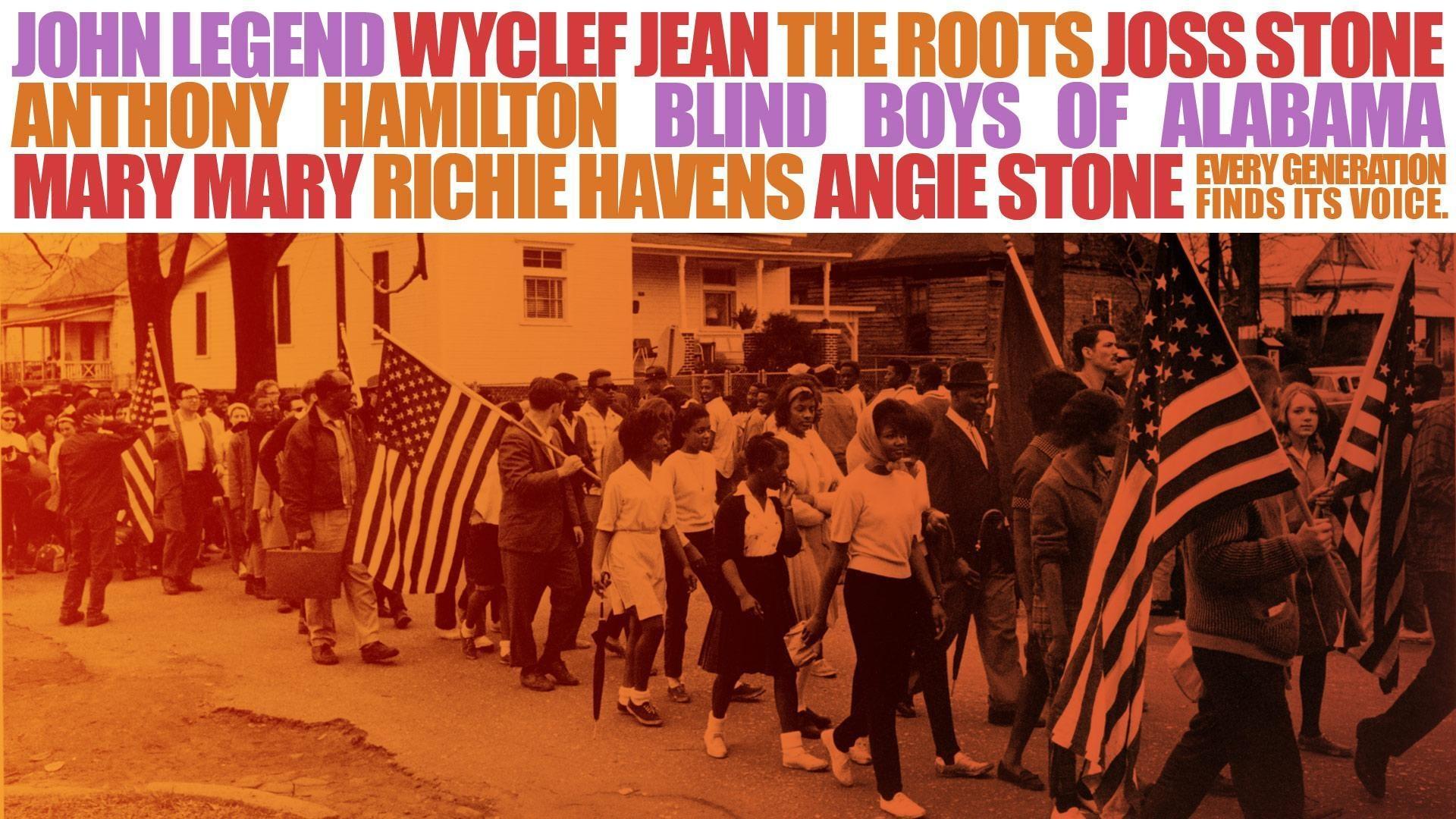 A month-long film festival includes "Soundtrack of a Revolution," "Freedom Summer," "Black Magic" and "Stand." Also on the calendar are public forums and programs on "The Evolution of Hip Hop, along with a book signing by Bryan Stevenson, author of JUST MERCY: A Story of Justice and Redemption.
If you are a teacher, there are many free resources and lesson plans available for K-12. at https://www.bcri.org/curriculum-guide/
For the complete February schedule, go to www.bcri.org.
Listen to stories and songs
Alys Stephens Center presents Sing to Freedom: Music & Stories of the Underground Railroad
The Alys Stephens Center presents Reggie Harris, internationally known singer and songwriter. This performance is a dynamic and carefully researched presentation that incorporates songs, stories and audience participation with an award winning film segment that highlights important aspects of this powerful historical chapter in America. This moving performance of Sing to Freedom: Music & Stories of the Underground Railroad will begin at 2:00 PM, tickets are $10. alysstephens.org
 Walk in a park
Visit Kelly Ingram Park a lovely spot that has emotionally powerful sculptures depicting the civil rights struggle.
If you stand in Kelly Ingram Park, you're marching with the children in May of 1963. You are also standing in a gorgeous, harrowing monument. You are standing in an America that has come so far, you are standing in an America that is only halfway there. You are living and breathing with thousands of others who are also trying to take in the anxiety, the hope, the weight of human history in one corner of a small city in the South, all while trying to have a nice time with their friends and neighbors." Liz Brody, Bham Now writer and Alabamian.
 Go to the library, see a film, watch a movie
The Southside Library, in celebration of Black History month will show the movie Race. This ia  powerful film based on American Olympian, Jesse Owen's track and field victories in the 1963 Olympics. Through skill and determination, Owens won four gold medals in Berlin crushing Hitler's plans for German medal supremacy. Free, but you have to register or call the library branch. Registration closes at 5:00 p.m., Feb 9.
Black History Genealogical Film Series – "Finding Your Roots" (Season 1) Monday Feb 12. 4:00 p.m. Five Points West Regional Library. Free.              Educator Henry Louis Gates Jr. has hosted several PBS series that look at U.S. history. In Finding Your Roots, the Harvard professor continues his quest to "get into the DNA of American culture."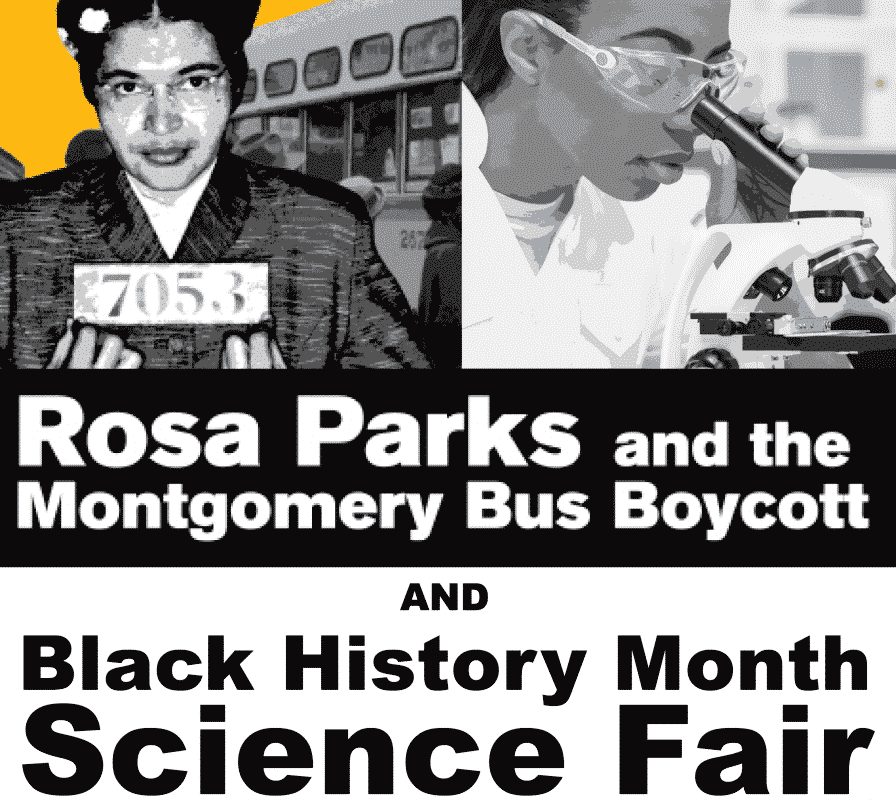 Take in play, and learn about science
Black History Month Science Fair and Play at BCT
On Feb 10, at the Birmingham Children's Theater, a partnership between Alabama Public Television and Southern Research, Birmingham Children's Theatre  presents Black History Month Science Fair. This fair invites students in grades 6-12 to research, recreate, and re-imagine the work of an African-American scientist, inventor, or engineer.
Birmingham Children's Theatre, one of the nation's oldest and largest professional theatres for young audiences, and APT presents the play ROSA PARKS AND THE MONTGOMERY BUS BOYCOTT.  
SCHEDULE OF EVENTS
1:30—Science fair will be open to the public (students will be by their posters)
2:30-3:45—Rosa Parks and the Montgomery Bus Boycott
3:45—Discussion with panel of scientists + presentation of awards
To purchase tickets and learn more, visithttp://www.bct123.org/
Have a discussion
Sam Frazier Jr. Lecture and discussion, Feb 23, 1:00 – 2:30 p.m.
OLLI (Osher Lifelong Learning Institute) of Greater Birmingham presents Celebrating Black History Month with a Birmingham Music Legend Sam Frazier Jr., professional musician.
From his mother's shotgun house in the mining town of Edgewater, Sam Frazier Jr. became a part of Birmingham's musical history. He was the first black entertainer who appeared on the "Country Boy Eddie" show and did so for 14 years. He is in the Birmingham Records Hall of Fame and Alabama Blues Hall of Fame. Sam recounts his life in music and history in Blues, and shares his latest recordings with us.
Vestavia Hills Civic Center 1975 Merryvale Rd., Vestavia Hills,           (205)348-6482.
Fourth Avenue Business District, Birmingham, AL. Via- www.cloudinary.com.
Stroll through the neighborhoods of B'ham's black history
And lastly, consider taking a stroll around some of the historic civil rights landmarks and memorials in Birmingham. It is important to know our history, to learn from it, so we can continue to move forward and to always remember the huge price our fellow Alabamians paid for civil rights.
Via- www.travelingphotog.com.
Fourth Avenue Business District
Fourth Avenue North from 15th to 18th Street
The neighborhood along Fourth Avenue from 15th to 18th Streets North developed as the city's black business district in the early part of the 1900s.  African-American businessmen established their own retail, social and cultural center along this corridor when Jim Crow laws forced them out and  white-owned stores that did not want their business. Black-owned banks, mortuaries, movie theaters and nightclubs flourished here through the 1960s. Some business still are operating here today.
Tuxedo Junction
1728 20th Street, Ensley
Named for the streetcar crossing at Tuxedo Park, the junction came to national fame with the 1939 hit song "Tuxedo Junction" by Birmingham composer Erskine Hawkins. The second floor dance hall of the Nixon Building was the social hub for Birmingham's black community in the 1920s and 30s.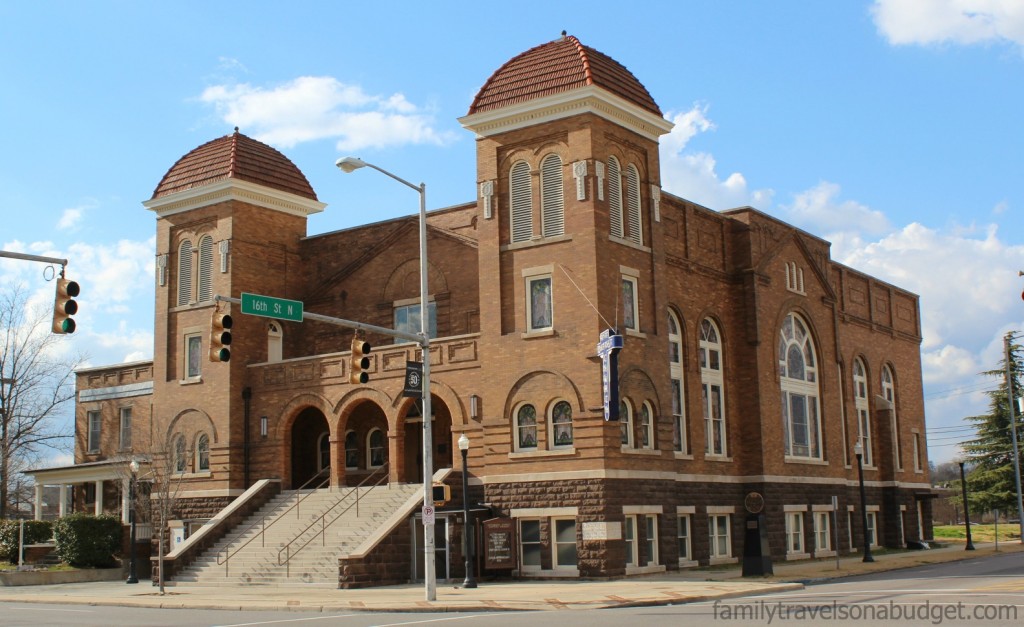 The 16th Street Baptist Church is still an active church in the Birmingham community today. During the Civil Rights Movement, the church served as a meeting place for organizers and activists. In 1963, the church was bombed, killing four young black girls: Addie Mae Collins, Cynthia Wesley, Denise McNair and Carole Robertson. This event galvanized the federal government to take action on civil rights legislation.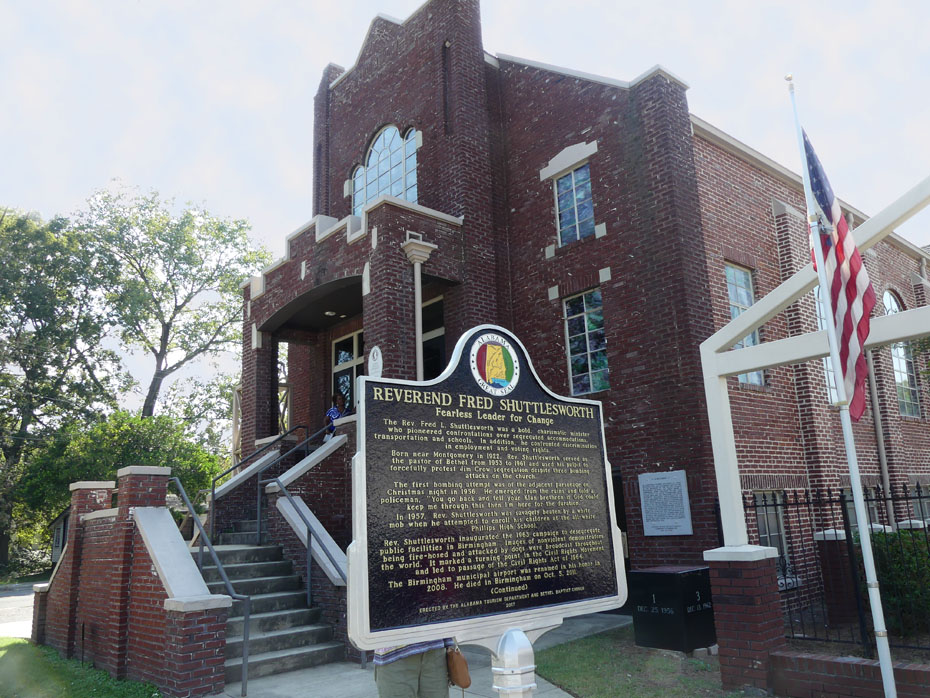 The site of three separate bombings, this church was the headquarters for the Alabama Christian Movement for Human Rights.
Is there an event or program we might have forgotten? Consider being a tourist in your own city and visiting these important  historic landmarks, museums, memorials and sites. See a play, take in a concert, go to a lecture or watch a movie.